Virgo Horoscope February 2022: Monthly Predictions for Love, Financial, Career and Health
Virgo Horoscope February 2022: To make this time fruitful for you, do not be afraid to come out with an idea - your success depends on the requirements you set for yourself.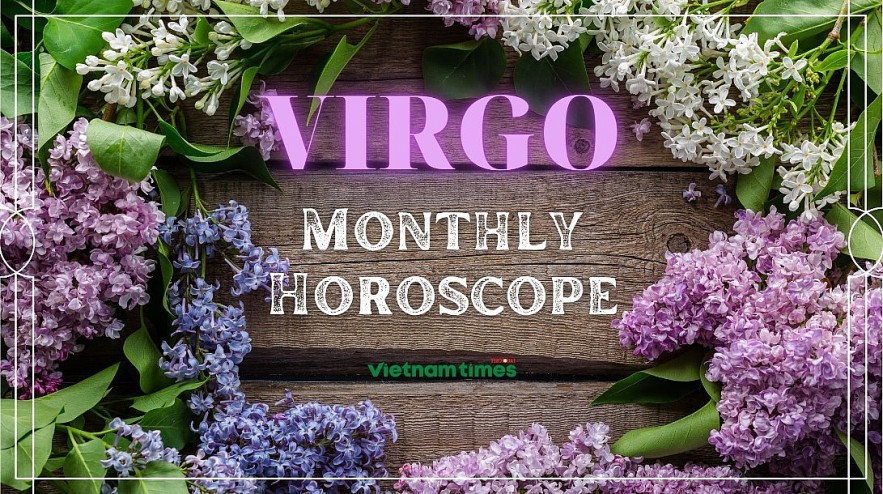 Virgo Horoscope February 2022. Photo: vietnamtimes.
Monthly Planetary Horoscope
The very first month of 2022 was a weird period for everybody, but Virgo definitely takes the cake for the weirdest monthly transits. With both the ruler of your sign Mercury and Venus being retrograde for most of the month in your 5th house of joy, entertainment and children, you might've felt guilty for having fun while the world seemed to be crashing down around you. Conversely, it could be that the ways you pursued excitement also got you in some trouble somehow. The good (but bittersweet) news is that February 2022 is the month of purging these strange events and kicking them off into the past. This, of course, means there's some work we have to do, but with Jupiter transiting through your 7th house, your intimate relationships are likely a good source of either help or distraction from these less fortunate events.
We start the month with one of the culprits of last month's drama Mercury stationing direct in that same 5th house. This puts an end to his retrograde cycle as he joins Venus on moving forward. This transit happens on the 3rd, and it's quite an important time as stations mean a planet is getting hyped up to do its job. And, Virgo as a Mercury-ruled sign, is very acquainted with Mercury's aptitude with strategizing and problem-solving. This transit can also be quite crucial for those of you who have children and have had some issues with their education in the past month. The retrograde might've represented some problems at school, but now that he's moving forward again, so will your child's ability to stay focused. If this doesn't apply to you, the transit could quickly be pointing to youthful people in your life.
On the same day, as gotohoroscope reported, the Sun and Saturn will also conjoin in your 6th house of health and labour. Virgos born at night can be somewhat challenging, with Saturn being your most challenging planet and the 6th house being relatively inactive. It would be wise to pay a visit to the doctor if you fit the criteria, especially if you've had either eye or ankle problems in the past. Given that the Sun and Saturn also both represent father figures, this could represent issues related to your father, so give them a nudge to go get a check-up just to stay on the safe side. Conversely, this transit might be significantly modified if you were born during the day, as Saturn is much more gentle for diurnal Virgos. In this case, the labour symbolism of the 6th house might be more relevant to you. This could manifest diligence to pursue your goals, and if you are a boss of some sort, it could represent pleasant relations with your subordinates. If you are an employee yourself, this could also point to a possible gratification.
Further down the month on the 15th, we get back to the themes of the 5th house with Venus and Mars conjoining there. These two planets will continue to dance going on and off conjunction throughout the rest of the month until they reach Pluto and form a triple conjunction. This transit is somewhat unstable since Venus and Mars (the Goddess of Love and the God of War) stand for the quite contrasting subject matter. Since the 5th house deals with sex and pleasure, themes that are related to both planets, it may be wise to be a little careful with who you decide to become intimate with. Especially as these two approach Pluto at the end of the month since he's a planet linked to the idea of power struggles. If you were born in the morning, you should pay extra attention to this transit.
The day after Venus and Mars first conjoin, we have the Full Moon of the month happening in your 12th house. This is the place that deals with isolation and mental health. Considering the other transits of the month, this lunation could point to a need to be alone. Especially with so much action happening in the 5th house of joy, if you pushed yourself a bit too far in the fun department, the lunation could trigger some fatigue, especially if you're 23, 35, 47 or 59. This is by no means a bad omen, but if you feel like you need to rest and stay in the background for a little while, which is a relatively common Virgoan cycle, don't be afraid to shut people off for a second. This lunation screams me-time.
With Mercury coming into the spotlight again through a square with Uranus, the month comes to a close. This happens between your 6th and 9th house. This could play off the themes of hard work mentioned earlier tied to the 6th house, though with Uranus in the 9th, this hard work will likely be channelled towards learning or even. There's a good chance the Full Moon blues motivate you to go on an unexpected solo adventure, as Uranus is notorious for giving us crazy ideas that seem to come out of nowhere. Whichever way this transit manifests into your life, it will be exciting, though not in a frivolous way. The main goal of this journey will be learning the more profound things about life. Don't hold yourself back.
Virgo Monthly Horoscope, February 2022. Photo: vietnamtimes.
Virgo Monthly Horoscope
To make this time fruitful for you, do not be afraid to come out with an idea - your success depends on the requirements you set for yourself. The change of Mercury's location will focus on the attention of the students and their education. Acquiring knowledge will be very much needed in building a strong position in the company. Further training will improve your personal image and bring positive changes. In February Virgo will be able to get along well with their boss and other colleagues.
Diligence in the performance of entrusted duties and efficiency in operation will be noticed and appreciated: rewards or a bonus will be received. February 2022 will not be a good time for finances for Virgo. There will be a drastic change in portfolio wealth, which is why you must be careful when spending and investing. Thanks to the lesser amount of money, you will be able to analyse your expenses and revise their validity.
February will end with the sign of love. To experience happiness with your partner, you cannot hurry anything, let the situation develop at its own pace. In February there is a good chance to meet an interesting foreigner, with whom it is worth falling in love. Changes in the position of the moon at the end of the first quarter of the year, make it a good time to move or at least refresh the existing interior design.
In February you will also need to harmonize your social and love life more. Virgo in February 2022 will not have any health problems if they take care of immunity. Relax a lot, and if you feel out of form help you with home methods to fight disease and lack of energy.
Your social popularity will increase significantly, yet recklessness and hasty behavior will make all the financial undertakings you have recently seriously strained your home budget. That is why it will be much wiser to leave your lifestyle and leave your belt firmly in place for a while.
You will see that this will be the best, especially since it is possible that the situation in the future may get even worse. Try to keep your sense of humor regardless of the circumstances that have accompanied you recently. This time should be devoted entirely to improving the relationship between homeowners or arranging relationships with your partner. You will be able to establish a closer relationship with a person . who unfortunately lives far away from you. You will spend long hours in common conversations, but due to the limitations that divide you, these conversations will only take place virtually. You must believe, because this person can make a great confusion in your head and turn your ordered world upside down. Therefore, think about whether to continue such a relationship and what you are possibly capable of supporting. For these reflections, spend time around the third week. At the end of the month, do not get crazy at the wheel. Daring behavior on the road can get you lost. Your car will not be in full form now, and your distraction can contribute to the accident.
This month you indulge without restraint. This is not usually your tea cup. You agree not only to build on team spirit, but also to show you willing, to set before you. People who know you well do not believe their ears. It is true that you get a nod from Pluto. Although moderately consensual, the planet allows you in any case, to build a better image of yourself. Your doubts do not leave you completely, but you feel almost supported. This, by an energy whose origin you do not know. This is how you reveal yourself able to draw great strength, deep within yourself. You then manage to win all trophies even those that leave you indifferent, most of the time.
Virgo compatibility is influenced by the positive influences of the Sun and Venus. Love life will be pleasant and cheerful. There will be both romance, passion and planning for a new family member. Marital love will be both energetic and lively due to the impact of Mars and Venus. It is advisable not to try out anything new in your expressive way of love. Single Virgins will find chances of getting into love relationships during the last week of the month. You will be busy with your routine activities during the rest of the month. The relationships you may get into will be rather temporary foretell the astrology predictions for 2022.
Virgo February 2022 horoscope predicts that your past mistakes will not keep you from enjoying great things God has in store for you. Do not look down upon yourself now that you are facing challenges in your life. Virgo horoscope 2022 foretells that there are times you will need to be quiet even when you have a lot to say. Have a personality that respects you and respects others. Always learn the situation you are in before making your views or opinions.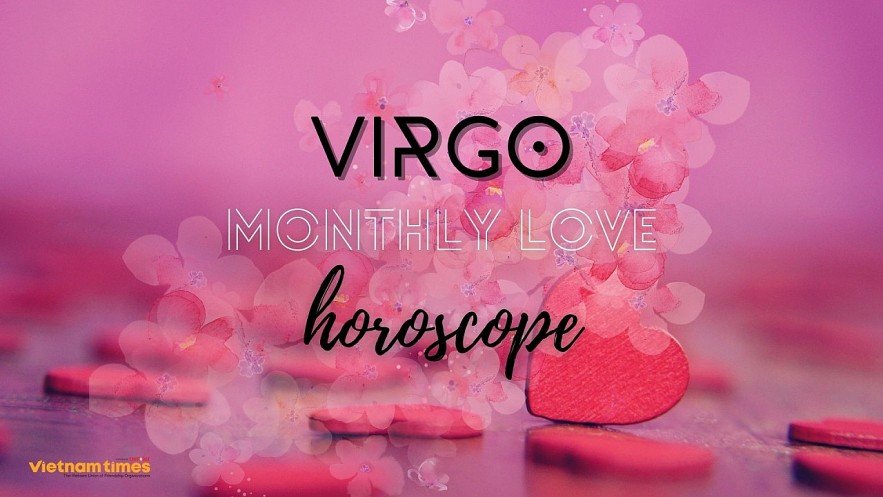 Virgo Monthly Love Horoscope. Photo: vietnamtimes.
Virgo Monthly Love Horoscope
It's not that you feel an attraction for endangering yourself, but you risk erring on the side of zeal. Yet you have in mind to preserve yourself. Even so, you go to the rescue of someone without thinking too much. Look where you put your feet. You could be denied, or worse, suffer the consequences. On the 17th you confirm a call to order. As usual, you want to heal all wounds and repair all cracks. Your spouse is no exception. The planets underline this month your ability to objectify the relationship. You even plan to go into a give and take system. It's not too soon! The 26th we protect you. You do not tolerate any arrangement with lies, actions or omissions. The position you adopt allows you to be clear with that, from the first hour, the first day. The meeting starts on a healthy basis so you make plans for the future without even realizing it.
You'll get along great with your friends, but this month will hold you a little back in this sense. Your need to feel free will be stronger, so give yourself space and use it for self-education and relaxation. In February, it will be an ideal time for Virgos to renew contact with their friends. Take a trip with them or invite them home. However, suppose it would be a more extended visit. In that case, it could have a negative effect on your relationship because, after a while, you will feel uneasy due to the invasion of privacy.
You will be very authoritative about your family, and you will try to organize their lives. It will be a nuisance for your children in particular, and the more you try, the more they will protest. Remember that less is sometimes more.
According to horoscope 2022, fights and arguments are on the cards this month, but with your love and care, you will be able to resolve all the problems swiftly, and peace and harmony will prevail. You are advised to avoid arguments at home and maintain cordial behavior with everyone. Be careful not to tread on people's feelings. Being supportive of your loved one will ultimately get you two close to each other. You may be able to relax with your lover.
According to sunsigns, Virgo horoscope for February 2022 predicts that when looking for love, look for someone who wants you. Find someone who will believe in you, adore you, be proud of you and cheer you up. Do not look for someone just for sex. Find a soulmate who will be proud of your achievements. Friends who are not afraid to advise you when you make mistakes are the best. You will meet different people yearly in your life. Virgo zodiac 2022 tells you that you should allow yourself to know other people more. Virgo birthday traits predict that you should not pass negative comments to people you stay with. Allow those around you to be at their best. You will also benefit when you allow people to bring out the best in them.
February 2022 monthly horoscope predictions do not augur well for family relationships. Relationship with family members will not be pleasant and it requires all your patience to maintain peace in the family environment. You have to take measures to see that children will not be influenced by the negative atmosphere in the family. However, planets are favorably disposed towards the activities of the children. They will make considerable progress in their studies and will excel in other fields as well. Commerce and fine arts students will make considerable progress.
2022 monthly horoscope reminds you that your family will never disappear when love gets tough. Even if it is difficult for you to have a child right now, your family will always love you. Spending quality time with your family members is the best feeling that you can never forget. Show personal interest to the people in your family who show you love at all times. 2022 astrology assures you that being thankful for your family will go a long way in taking care of them. If one of your family members has a pregnancy, celebrate it together. Do not just complain about bad things in your family without action.
Virgo Monthly Money Horoscope
On the financial level, you have the situation well in hand. Your sense of rigor is amplified. You manage your finances with this precision that avoids the inconvenience that disturbs your days and nights. 2022 monthly forecast for Virgo zodiac predicts a rather lean period for businessmen and traders. People engaged in arts and crafts also will have a tough time. The month is not auspicious for starting new ventures. All investments should be put on hold. All legal wrangles will end up against you and financial help is not forthcoming from banks and institutions. Revenues will not be able to meet your expenditure.
Everything seems to be encouraging about your financial prospects this month. Any dispute or litigation that you were involved in will now turn out to be in your favor, and you may get some money coming in through victory in law pursuits and cases. You must work hard to retain the money in your account because your friends or relatives may have an eye on that amount, be careful.
Virgo Zodiac Sign Horoscope February 2022. Photo: vietnamtimes.
Virgo Monthly Career Horoscope
Partnership opportunities can arise for you without you doing anything special. So, if you want your business to have a little more bounce, you can enter them without any problem. To make sure that things go as smoothly as possible, do not hesitate to put everything in black and white. This will reassure you and everything will be fine. February will awaken in Virgo the need to gain publicity and to be right about everything. If someone opposes you during this period, you can get into pointless conflicts. Persuasion will be your strong point, especially at work; but don't overdo it, it could have a negative impact on your working relationships.
You may face some financial problems due to your job. You may have to struggle to give loans, and that can affect your work performance and your boss may point this out to you. You might accomplish some short-term goals this month. Stars predict that some good career agreements will put you in high spirits. You will get some recognition at work.
There is a strong chance that any pending business loan applications from a bank will be approved now and will not be delayed further. The climate is congenial for business investment or the launching of new projects. It's a very good day to work on the technical challenges in your business, like making your business website. It's safe to keep your ideas to yourself. Those working with you may want your downfall, so make sure you are not fooled.
Work hard on yourself as you do on your job. Virgo 2022 star sign tells you that working hard on your job helps you make a living. But working hard on yourself will help you to make a fortune. Take time to improve who you are, and you will be great at your work.
Virgo Monthly Health Horoscope
2022 Virgo horoscope forecasts a good month for the well-being of Virgo persons. There will not be any major health problems. Minor ones can be taken care of through proper medical attention. You should not ignore your diet and exercise routines and make extra efforts to maintain your mental health. Relaxation and meditation will go a long way on this count.
Start having a balanced diet. The process of losing weight does not necessarily mean that you eat less food. The February 2022 horoscope for Virgo zodiac sign encourages you to choose a balanced diet with all essential nutrients. Foods with vitamins, omega fatty acids, fiber, proteins, and healthy carbs are needed in your body to keep you healthy.
Important numbers: 2, 8, 9
February important dates: 10, 18, 24, 25, 30
Special note:
Shortly, a very influential person will be introduced to you during a social meeting. It is worth taking care of this knowledge because thanks to their contacts, your existence can improve and start your career in a new industry. Do not be afraid of bold decisions and hard work.