Virgo Horoscope January 2022: Monthly Predictions for Love, Financial, Career and Health
Virgo Horoscope January 2022: It is now time to learn how to live your life. Virgo horoscope foretells the fun that comes with living a good life with the right people around you.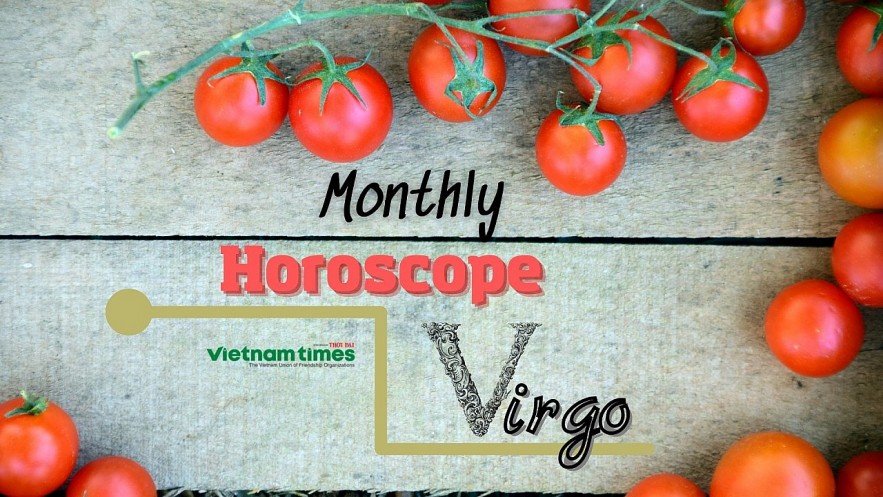 Virgo Monthly Horoscope January 2022. Photo: vietnamtimes.
Monthly Planetary Horoscope
January 2022 is all about finding balance for you. This may unfold in a plethora of different ways- you really could benefit from a greater sense of balance in every aspect of life. When it comes to acting impulsively or being cautious, you go to extremes. Ultimately, this isn't a very sustainable approach to life. This imbalance is further worsened by your extreme perfectionism and detachment from reality. You are an ambitious person- one of many amazing qualities you possess- but you often fail to understand how much you can realistically accomplish within a given time period. As you move forward towards your goals this month, try to keep this in mind. As annoying as it is, your goals have to be feasible for you to accomplish them. The possibilities are endless, but at some point, you do have to narrow things down a bit, as reported by gotohoroscope.
At the start of the month, the Sun (in Capricorn) will be in the position of trine to Virgo. This positive planetary position will help increase your boldness and courage in daily life. Your creative self-expression will be at an all-time high. You seem to have a never-ending stream of creative ideas and projects. Whether it is professionally or personally, your artistic side will be thoroughly utilized throughout the rest of January. However, be careful not to be too critical of the artistic expression of others.
As January begins there is almost immediately a new Moon in Capricorn. This position is particularly useful when making long-term plans. If you have been planning on making some big life changes, this is a good time to put those plans into action. Around the same time, Venus will position itself in a very positive aspect to Virgo. The positive influence of Venus will help you succeed in social and professional communications. Your social life will be filled with all sorts of fun and games, while your professional life will be smooth sailing. However, it is important that you remember that your approach to relationships needs to be cautious due to Venus being in retrograde for the majority of the month. It's better to err on the side of caution here. Instead of starting any new relationships, focusing on strengthening the bonds of existing relationships will create much better results.
Within the first weeks of January, Mars will square itself in position to your sign. Mars' planetary position will heighten your irritability and anger. Virgo may also come off as extra assertive or arrogant during this time as well. If you are irritated by someone in particular, you should try to avoid them as much as possible to avoid any potential arguments. If you succumb to your surface level anger, you will surely come to regret it soon after. Don't let anyone provoke you into saying or doing something you will come to regret. It's just simply not worth it.
Throughout the entire month of January, Mercury will be in an incredibly tense position to your own sign. Towards the middle of the month, Mercury will enter into retrograde- a time for great change and growth. While there are overflowing opportunities for personal growth, the potential for making mistakes is just as high. Of course, it's inevitable for you to make mistakes, but try to be extra careful to avoid any unnecessary errors. Avoid rushing into any final decisions. At the same time, Venus is amplifying your creativity levels. It's important that you always act carefully in this regard and exercise moderation.
As the Sun moves from Capricorn into Aquarius on January 20th, a quincunx will form for Virgo. Aquarius brings out the lighter side of Virgo. During the season of Aquarius, there will be plenty of unpredictability and spontaneity during this time. Thankfully, this will only help you channel your creativity into wonderful new projects. However, be careful not to over analyze your work. Part of your charm in creative works is the whimsy that goes along with a carefree approach.
On the 26th of the month, Mercury will move back into Capricorn. This creates the perfect setting for you to reflect on your past. It may be a good time to work towards addressing any unresolved issues you may have or finding closure with past relationships. Mercury in Capricorn will create a comfortable mental state that is ideal for dealing with past trauma. In addition, Mars will move into Capricorn on the 25th of the month. This will increase the positivity of your current mental state. Your overall mood and attitude will greatly improve. This newfound contentment with life will also carry over into the rest of the year. With the unique challenges the past year has presented, this change in attitude is a very welcome change. You truly deserve to be happy and the planets seem to agree with you.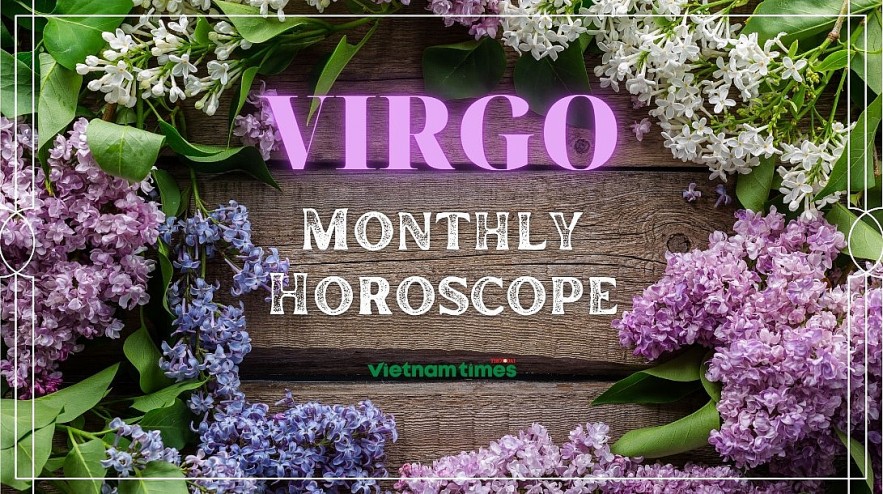 Virgo Horoscope January 2022. Photo: vietnamtimes.
Virgo Monthly Horoscope
In January 2022 Virgo will have to focus on cooperation and working in a group. Initially, as 321horoscope reported, it can cause problems, because the zodiac wants to act alone, but they will quickly find out that many benefits come from cooperation. Many things, such as your promotion, depend on how you can work in a group.
They show that you can be a good leader and a person who can reconcile different views, it will certainly work in your favour. In January, be careful about investment issues. Think about the strategy and do not be fooled by the opportunities.Listen to loved ones because their advice may save you from serious losses and financial problems.
Virgo in relationships will focus on your projects and work, but it will not involve cooling the relationship, but instead, with a feeling that the relationship is going well, you can find a moment for yourself. It does not hurt, however, to let them know with a small detail or nice gesture that everything is fine. Lonely Virgo will focus on work and give up with romance. For now, matters of the heart will be forgotten. Only after the middle of the month Virgo will find time for social and romantic evenings. Up to the 22nd January, take care of health in particular. Especially intellectually. Combine caring for your intellect with taking care of the body and take advantage of relaxing exercises. Yoga or other quiet exercises will be very important and will help a lot.
The month looks rather significant and this is on several levels. Do not hesitate to step out of your comfort zone to provoke proposals, which will prove much more exciting than what you thought, at first glance. You effectively structure the means at your disposal, it allows you to optimize your answers and you reach the target. You willingly give up an agreed attitude in order to bet on the unexpected and the impulse of the moment. It does not look like you, but you are doing much better. From an administrative point of view your steps are facilitated, especially as you demonstrate an effective rigor that takes you far. Some of your dreams now seem possible and more accessible than ever. By refusing pessimism, you tick all the boxes.
Virgo Monthly Love Horoscope
Virgo horoscope for January 2022 foretells the importance of experiencing love in your life. Not everybody gets the opportunity to enjoy love. Grab love whenever you can. Do not feel anger when people around you do not love you. Enjoy sweet memories that come from your relationships. Face your fears when looking for love. Your family members, friends, colleagues, and people you come across are good sources of love. Zodiac predictions for 2022 tell you that you should enjoy relationships with people of all sex. Learn to create meaningful relationships with everyone around you. Use your positive attributes to make more friends. This is also an opportunity to celebrate Virgo's birthday with your friends and family members.
Your objectivity in the sentimental field gives you high hopes. Indeed, you channel your emotions so that no one can guess what you have in mind. Against all odds it works perfectly. You avoid complications by staying tuned, just enough to keep your good reputation without suffering the consequences of too much availability. The feelings you feel are now well cleared, you move carefully but quickly. In reality you manage to get a new look in your relationship and assuming a new image of yourself. Your partner is definitely conquered! It is true that nothing motivates you so much, that the great encounters and especially those strange relationships that speak only to you. If your senses are awake for having a crush or love at the first sight, you will have to justify it... in your own eyes. Needless to torture you too!
This month there is very little to cheer the heart, in the augury from the stars this month, in so far as your family welfare is concerned. There is a distinct possibility that you would develop serious tensions in your relations with your female relatives, particularly your wife. This should be skillfully handled in a manner that is tactful as well.
2022 monthly horoscope predicts love in your family soon. A member of your family may soon have a baby. Prepare yourself by budgeting for the requirements. A new member will bring more joy to your family. Your yearly aspiration of having a big family is coming to pass. 2022 astrology wants you to focus on empowering your family members. Make sure that everybody in your family enjoys their rights. For instance, your children should enjoy their right to access basic needs like education, food, clothing, and shelter. Play your role by providing what is required by your family members.
The family atmosphere would not be very cheerful with discord and tension openly in evidence. Financial problems like mounting expenses would do nothing to help matters. Children, too, would add to your woes by not doing too well in their studies. Supervise their activities carefully, devoting more time and energy to this.
A month during which your children can be expected to do quite well since the stars would beneficially influence their affairs. Most of them would do quite well at studies and in their extra curricular activities. Those pursuing the fine arts like music, dance, drama, painting etc. would have a particularly beneficial spell of creative activity with some of them going on to score notable success in their pursuits.
Most of them would also be quite obedient and disciplined, displaying a good deal of regard towards their parents and elders. Such pleasant behaviour would endear them to most people.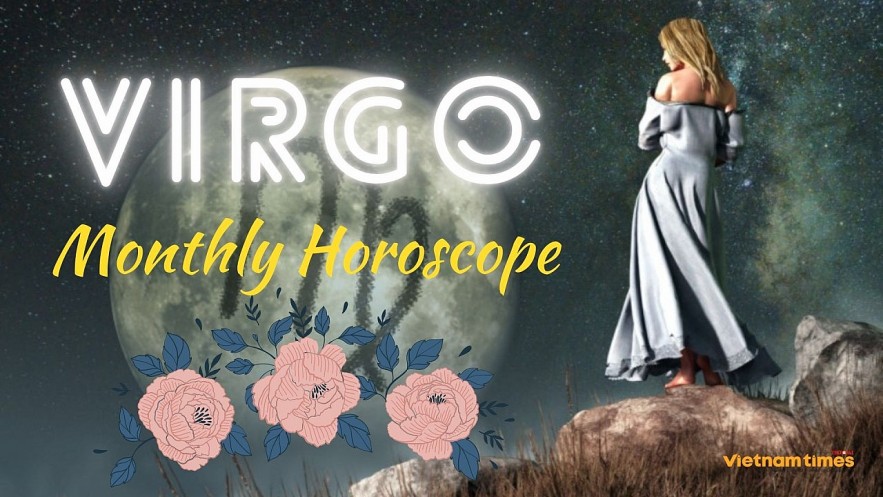 Virgo Monthly Horoscope, January 2022. Photo: vietnamtimes.
As skyhoroscope reported, January will awaken motivation for sports performances in Virgo. As you will have a slight tendency to be overweight after the Christmas holidays, you will set New Year's resolutions to help you get back in shape. Thanks to exercising, you will meet someone in a similar mood, and it can give rise to a new friendship. When it comes to love relationships, you will have scattered feelings, which will be reflected in your behaviour towards your partner. Therefore, do not avoid communication and talk about things that bother you. Not only you but also your partner will appreciate it.
At the beginning of the year, Virgos may experience inferiority and melancholy due to Saturn's influence. Instead of looking for company and recognition desperately, you should devote yourself fully to self-development, sticking to your resolutions conscientiously, and the feeling of success will help you get back on your feet. This energy will then attract others to you, which will solve the loneliness.
In January, you will also tend to be inattentive to your partner, but on the other hand, you will be upset that he is not paying enough attention to you. However, harmony requires effort on both sides, so don't leave everything just to them.
Virgo Monthly Money Horoscope
On the financial side, their balance can be compromised if you relax your natural vigilance. So, to avoid this kind of inconvenience, do not give in to the ease and keep control of the situation.
Virgo Finance Horoscope for the month of January 2022 predicts a bleak period for businessmen and traders. The month is not propitious for starting new projects or investments. Even future prospects are not encouraging. Hence you have to postpone your expansion plans for the present.
The financial status can be somewhat favorable for you after the middle of the month. You may spend on your family members this month, especially on your mother and your children. This may bring you happiness as you see your money being put into good use, but the in-flow of finances will not be as good as your expenses and this may put some strain on you. There can also be some argument with family members about your existing loans and debts and how to save money effectively. There can be some ego clashes regarding the finances with the elders of the house. You may want to regain financial independence this month.
Nothing particularly helpful is likely to happen regarding your financial prospects this month. Those dealing with foreign counties or interstate associations would have to go through a rough patch this month. In fact, most of you could well find themselves working quite hard to achieve planned objectives which may remain elusive despite all this effort.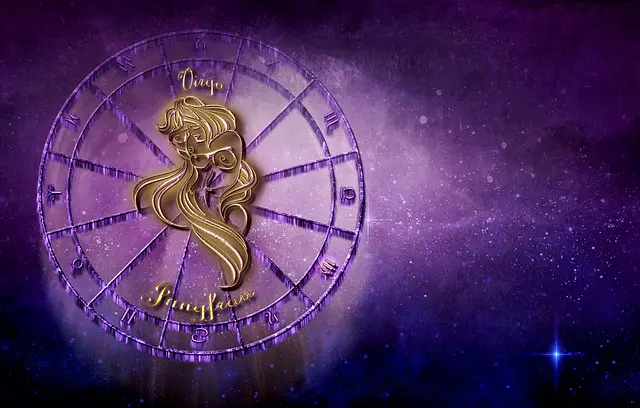 Virgo monthly horoscope. Photo: astroguruonline
Further, the climate would hardly be conducive to investment and launching of new ventures. Therefore, if you have any such plans, these should be shelved for a later period. Partnerships and professional associations are also likely to give trouble. Maintain a low profile, till the adverse spell is over.
January astrology 2022 forecast a monthly wage raise in your current employment. You have been praying for more finances, and your prayers will be answered. The finance horoscope for 2022 foretells a salary increment soon for all staff in your organization. You will be a major beneficiary of this new reform.
Virgo Monthly Career Horoscope
The combination of stars facing is none too favourable for your professional attainments. There would be a lot of hard work and yet the likelihood of achieving your targets appear pretty bleak. Some of your plans and efforts would be fraught with risks. Under the circumstances it would be best to avoid risks of any sort.
With Saturn, your work seems laborious to you. You must make efforts to adapt to new ideas or concepts. This is not the party that way! Virgo! Try to see things in a positive light! In doing so, you will find that all these innovations will serve your interests and that, as a bonus, they will open up new perspectives for you when the time comes.
Virgo career January 2022 star sign assures you that your lineage does not determine your success at work. Your skills development will forecast your career development. Identify people who can be your role models at work and emulate their actions. Reengineer yourself to work with others as a team. It is not a mistake to copy other people's success stories as a way of creating your own success.
This month may not be a favorable month professionally. You may feel as if you are not recognized by your seniors at work and there can be some ego clashes with seniors at work. Your self-esteem may be low. Work travels may not give you the results that you want unless its travel locally. Foreign travels may not work right now. Venus positions this month suggests that you may try for opportunities to work from home as you want to spend some time with your family and show your love and affection to them.
A fair measure of travel is also indicated. But here again, the expected gains would not accrue to you. Though there could be some percentage in a sojourn towards the North for you. A month that is not particularly favourable for your professional prospects.
Business deals can be risky for you right now but they may also be rewarding. You may succeed in creative sector and business deals due to your intelligence and creativity now. You may have some luck in business through your children or through one of your family members or relative. If you have any business deals to be made, then check all the papers carefully because you may forget to check something small that can create legal issues later especially file for taxes on time and try to be honest about finances.
This month the augury from the stars is quite helpful in so far as your educational prospects are concerned. Those pursuing dance, drama, music, painting, sculpture and the other arts would have an inspired spell of work, with some of them going on to score notable success.
Beauticians and students of hotel management would also fare extremely well. Most of you would be blessed by an absorbent mental outlook that will make learning quicker and easier. This would be a big help in your pursuits. Those sitting for competitive examinations would be successful in their objectives with just about the normal kind of effort, provided they do this with sincerity.
Virgo Zodiac Sign Horoscope January. Photo: vietnamtimes.
Virgo Monthly Health Horoscope
An excellent month, according to pandit, during which the stars are out to bless your health. You will not only remain healthy, but will also appear to be in the pink of health, with your system deriving full benefit from your diet. This is, as it should be in a favourable month.
2022 monthly horoscope for Virgo zodiac sign forecasts good health. There may be minor ailments related to digestion that can be easily cured with the right treatment. On the other hand, you should stick to your diet and exercise regime along with the right relaxation procedures.
Not only will you remain active and energetic throughout the month, those inclined to be proud of their generative powers, would be pleasantly surprised to discover that their faculties are, if anything above, normal. This could make for a fuller enjoyment of life on the physical plane, as well as emotionally and mentally, put you in a happy state. A happy month, during which the stars want you to be happy.
As reported by sunsigns, January 2022 horoscope for Virgo zodiac sign foretells new diets in your life. Your health complications might require you to quit some foods that are harmful to your body. It would help if you carried out more research to know the food that is good for you. If you experience severe pains in your body, visit a doctor for more examination and treatment.
Important numbers: 4, 7, 15
January important dates: 2, 6, 9, 17, 26
Special note:
"Take important decisions in the second half of the month. It will be a good time to plan and engage in new ventures. You should also be interested in your health and fitness. Take care of yourself and do long-lasting research."