Virgo Horoscope October 2021: Monthly Predictions for Love, Financial, Career and Health
Virgo Horoscope October 2021: October will be the month in which Virgos are feeling slightly unmotivated to fulfil their life purpose and be whomever they want to be.
Monthly Planetary Horoscope
Retrograde activity is still at its yearly high until the 6th. But after that retrograde activity diminishes quite sharply. By the end of the month only 20 per cent of the planets are retrograde. So be patient for a little while longer. Little by little things will get 'unstuck'.
You're still in a yearly financial peak until the 23rd, but you will be prosperous even after that. Mercury, the ruler of your Horoscope, will be in your money house all month, indicating focus and a personal involvement in finance. You're not delegating these things to others – and if you do, you're watching things closely. You invest in yourself, spend on yourself, and project an image of prosperity. This image of prosperity tends to draw more financial opportunity to you.
Mars in your money house for the entire month – he moves into your 3rd house on the 31st – shows that people are willing to invest in you if you have good ideas for projects. The spouse, partner or current love seems financially supportive. Many of the things we discussed last month are still in effect. This is still a good time for paying off debt or taking on loans, according to your need. Good for tax and insurance planning, and, if you're of appropriate age, for estate planning. Still a good period for detoxifying the financial life and getting rid of possessions that you don't need or use. This will clear the decks for the new and better that wants to come to you.
Your love planet, Neptune, is still retrograde, but love seems happier – more harmonious – after the 23rd than before. Your love planet receives better aspects. Love is improving, but you would be wise not to make important decisions just yet. Enjoy love for what it is without projecting too much into the future. The good thing about retrogrades is that they give us space to clarify our needs and wants – to clarify our goals. This is the situation in love right now.
Your 3rd house of communication and intellectual interests becomes strong after the 23rd. This is an excellent period for students below college level. They are focused on their studies and their mental faculties are enhanced. But even if you're not an official student anywhere, this is a good month to become one. Good to attend classes, seminars or lectures in subjects that interest you. Good to catch up on your reading. Good to experience the pleasures of the mind (and they are plentiful).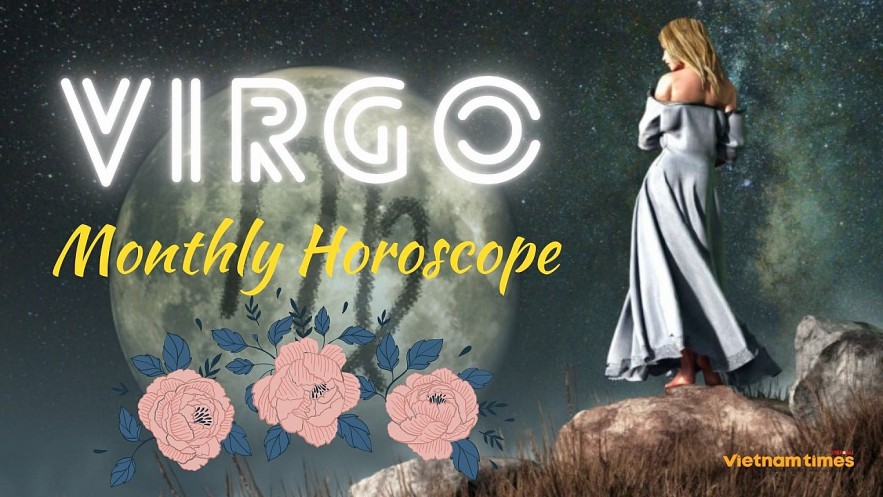 Virgo Monthly Horoscope. Photo: vietnamtimes.
Virgo Monthly Horoscope
For natives belonging to the zodiac sign Virgo, this month will prove to be quite favourable. From the professional point of view, October 2021 has nothing but success in store for you. Student natives will also get to hear some good news. Family life may go through some ups and downs.
Natives who are in love will come across a favourable time. But married duos will have to face quite a few challenges. With regards to your income, October is going to be quite an exciting month. This is a very good time to go ahead with investments. With regards to health, mix results will be obtained.
The Virgos may enjoy better harmony with their spouses. You could also receive more regard and respect in the family. But there might be stiffer competition in business; still, those engaged in joint ventures or partnership businesses can expect increased profits. The students may have to focus more and put in increased efforts in their studies and also enhance their memory power. You could have more inclination towards spirituality, too. You may also get opportunities for progress this month. Generally, this period might be one of advancement in life.
You're going to be wise in October, Virgo. The fall's middle month will calm your passion, even if Venus is above your head and brings about all sorts of chances. You aren't scared of anything, so your usually cold attitude becomes one of a leader.
You seem to play with possibilities without hesitation, but this doesn't mean you forget all about what being reasonable means. Ever since the month's beginning, you can start to relax and forget all about stress, even if life has you making some substantial efforts. You give a lot of importance to family and especially your children. All in all, things at home are calm and enjoyable. In case you are focusing on some big projects, know that the planets are favoring you. Some confusion is normal from time to time, not to mention it can be eliminated with the help of your loved ones. Don't be doubtful when feeling unsafe.
October will be the month in which Virgos are feeling slightly unmotivated to fulfil their life purpose and be whomever they want to be. This is because they will play more by others' rules, which will have them appearing grumpy and not at all ready to face what the world has to send their way.
The stars will want them to introspect and discover why they're feeling unmotivated or angry within. If they do so, Virgos will get the chance to bring their life back to normal and to believe in themselves once more.
The stars will favor their business sector this month, so they may encounter the best opportunities for them to make some more money, especially during the month's last week, when they will encounter some people who can be of great help when it comes to the plans they're having. What Virgos should do is allow their intuition to guide them as far as investing and spending go.
Virgo Monthly Love Horoscope
Virgos will have an ambivalent October in 2021, but only as far as romance is involved. Those of them who are single will be given many chances for a relationship, all because Jupiter, Eros and Ceres will be in the 5th House of Leo.
The same planetary configuration also favors relationships with people who work under them and their children, as well as creative projects related to art. Virgos who happen to be with someone will experience some complex times because the asteroid Psyche will be in the 7th House of Leo, emphasizing their need to have harmony in their relationship. With Neptune in retrograde and Lilith in the 8th House of Leo, they will not really understand how their relationship is going, not to mention they will want to be independent no matter what. Mars entering the 3rd House of Leo on October 4th and the Sun here until October 22nd are indicating they will want to negotiate their freedom and to have a balanced life in the meantime.
Virgo monthly horoscope. Photo: astroguruonline
With regards to your love life, this month is expected to remain specifically favourable. The planetary positions will vote things in your favour. The conjunction of Saturn and Jupiter will add for the blessings to your relationship. The bond with your partner will get enhanced. Both of you will be provided ample opportunities to spend time together. The mutual understanding and compatibility will be great.
On 22nd October, the planet Mars is changing its zodiac sign and it will be entering your second house and aspect your fifth house. Because of this, a certain kind of rudeness will be noticed in your speech. You may also try to prevail over your partner because of which your beloved these feel uncomfortable. Consequently, clashes and arguments will follow. Try to stay clear of the situation and choose your words very carefully.
If we talk about married natives, then they will also not come across the very favourable time. Your zodiac sign is hosting the residency of both Mars and Sun and both of them are aspecting the house which denotes your life partner.
Consequently, the rudeness and harshness in your behaviour may increase and fights can erupt on account of some trivial matters. The time is not all favourable for your conjugal life, which is why you should avoid debates and arguments as much as possible.
Try to choose your words carefully. Mars in a retrograde motion is also present in your sign because of which you will not be able to acknowledge your mistakes. In such a situation, if your life partner points out your mistakes and flaws, you should learn to work on them and not deteriorate things further by fighting with him or her.
Virgo compatibility will be delightful during the month of October. You will be able to get into new relationships of love. After the 7th, time is propitious for love affairs. Love will be buoyant throughout the month.
Married life will become stronger throughout the month. You should take your spouse into confidence in whatever you do. There will be romance and sensuality in the marriage which can lead to a pregnancy. Single persons may be reckless and tend to take wrong decisions. You should go by the suggestion of family members, if necessary. There will be worry and nervousness throughout the month in the matter of love affairs. Some of those in marriageable age may get suitable life partners. The married can enjoy a more cordial relationship in the latter part of the month than in the earlier period. There are possibilities for some family-related problems to arise between the spouses, but friends might step in and help you resolve the issues.
Monthly horoscopes for 2021 for family matters do not augur well. You do not get assistance from planetary aspects and there will be conflicts and misunderstandings. Relationships between members will be very much volatile. Financially, you will have problems and you may have to resort to loans for balancing your budget in the Mercury retrograde period. Children will be blessed by the stars this month and this will be reflected in their academic progress. They will also do well in sports and other activities. If they are studying commerce or fine arts, their performance will be excellent. Relationship with elder members of the family and outsiders will be exemplary.
Virgo Monthly Money Horoscope
You will have an excellent financial situation, as money will come your way from different sources. This is why you're going to feel great and do whatever you want to do. Besides, your superiors or parents may unexpectedly give you some extra money. Your intuition tells you how to invest.
You will remain in an economically prosperous situation. At the very beginning of the month, Venus and mercury will be seated in your second house which also comes under the governance of Venus. Success will be definitely yours during this time and money will keep flowing into your hands.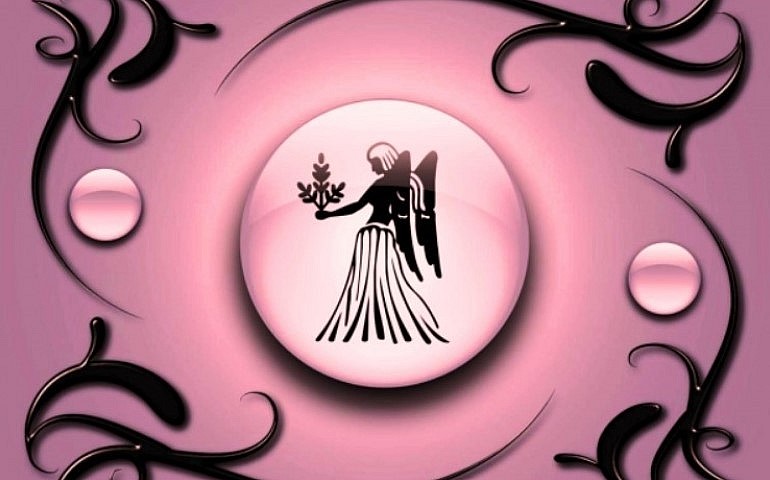 Virgo zodiac sign. Photo: horoscope2021.
You will make the most of the opportunity being provided to you. An expansion of your trade is also quite a possibility. Both Saturn and Jupiter in the fifth house is aspecting the eleventh house which is the house of income. Consequently, lots of economic profits will flow into your hands. During the second half of the month, the Sun will also enter the house of profits. Your bank balance will increase. Afterwards, when Mars enters your sign, you may think of investing in an immovable property. You may also buy a vehicle during this time.
2021 October forecast for Virgo zodiac foretells excellent prospects for the finances. Businessmen and traders will make good profits from their business activities. Exporters and artists can also expect good financial rewards from their activities.
Astral configurations are propitious and this will help in starting new business projects. Finances will be augmented with the help of institutions. Speculations and investments will be very much profitable.
Your investments are likely to grow well, and your new business partners may also see good growth. This might also be the right time for you to pay back your loans. There can also be some sudden changes in your financial condition. Your salary or pay may also go up thanks to your job promotion, and your income might remain sufficient to meet all your requirements. Money flow should also be comfortable now.
Virgo Monthly Career Horoscope
Virgos can invest all their time into ways of making more money until October 10th. Therefore, they could ask for a raise or increased prices for the services they're offering. However, until after October 13th, they mustn't make any commitment or sign contracts, because this time period is risky for them. Delays may appear as a result of Mercury being in a weak aspect. Some Virgos may need to travel for work or business, something that will very much annoy them, even if their trip is going to be very comfortable and they will meet many new people.
For Virgo natives in particular, the month of October will be quite favourable for your professional life. You will be graced with success in each and every step of your life. Those who are in the lookout for new job opportunities will stumble upon a decent career option. A promotion is also on the cards and so is a transfer. The idea of switching jobs may also cross your mind this month.
Job holders are requested to remain serious about their work otherwise problems can crop up in the future. The conjunction of Jupiter and Saturn in the fifth house will prove to be quite positive for your business ventures. Prospects will get created to expand your trade. New relations will get established who will bring profits into your life.
2021 Virgo horoscope for career is not conducive for career growth of professionals. Stellar aspects are not auspicious and you hardly make any progress. You will be putting plenty of effort without any consequential rewards.
In the absence of any professional development, you will do well to engage yourself in social service to improve the status of the poor. Spiritual engagements will also help in maintaining mental equilibrium.
Your office atmosphere appears to be good, now and you are unlikely to encounter any impediments to your progress. Those working in communication and printing lines may make handsome gains in their jobs. Moreover, there are chances for those looking for jobs abroad to get foreign employments. There could be heavy competition in your business, and this can leave you worried. Significant advancement in trade looks unlikely now. You may also face some minor delays but can manage them well. Your work efficiency could improve gradually, and you might be able to check your competitors, overcome their challenges and succeed.
It is better for the Virgo professionals to avoid important discussions this month. You may have to wait patiently for a few more weeks to witness favorable results. However, you might heed the advice and guidance of others at work and could overcome professional competitors.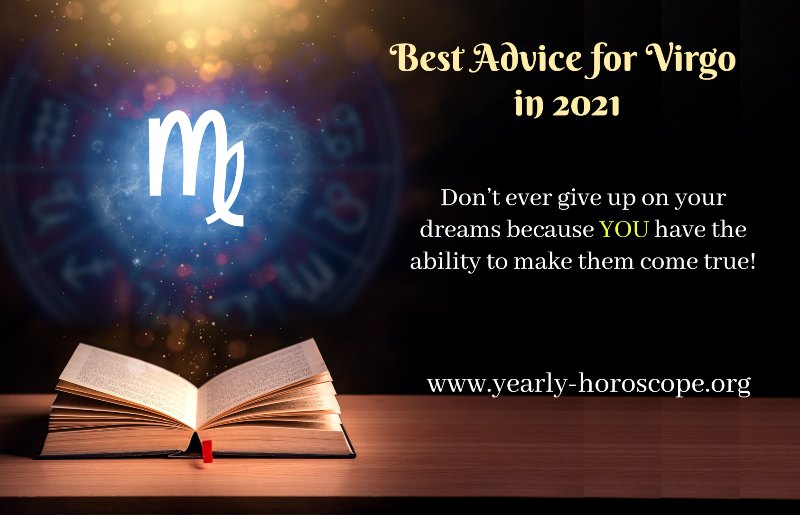 Virgo Horoscope. Photo: yearly-horoscope.
Virgo Monthly Health Horoscope
In October, the majority of Virgo natives should go to the doctor for a check-up. Some of them will have their tendency to self-medicate increased. Please take care of your health. Heavy workload in the job might cause depression and loss of sleep. Please do meditation and walking exercises regularly, and these can be of help to you in this regard.
Whenever feeling slightly uncomfortable, they will become panicked and look online for the best remedy they could use. However, they should avoid taking medicines that haven't been prescribed by their doctor, even if they're suggested by the Horoscope to try alternative medicine treatments.
October will have mixed results in store with regards to your health. The beginning of the month can be a bit problematic. Although there is no possibility of any major disease befalling you, there may be some weakness and fatigue in the body. You may also get complaints of a high fever and headache.
Avoid loitering around needlessly. Do not take unnecessary stress. Take extreme care of your diet. Maintain a stable daily routine. Take the aid of Yoga, exercises etc. regularly. The second half of the month will be favorable for you in terms of your health.
October 2021 Virgo horoscope anticipates splendid health prospects. Star aspects are very much propitious and there will not be any serious health problems. Even chronic ailments will not show up and small health issues can be treated with usual medical care. Excellent health will keep your disposition joyful and optimistic. Your attention should be focused on keeping yourself fit. This can be done by a regular exercise regime and a good diet plan. Meditation and athletic activities will reduce anxiety levels.
Best Days Overall: 3, 4, 12, 13, 21, 22, 31
Most Stressful Days Overall: 10, 11, 16, 17, 23, 24, 25
Best Days for Love: 9, 10, 16, 17, 18, 19, 27, 29, 30
Best Days for Money: 5, 6, 7, 10, 15, 18, 19, 24, 25, 29, 30
Best Days for Career: 5, 6, 14, 15, 23, 24, 25
Overseas Vietnamese
Overseas Vietnamese in European countries have celebrated the Lunar New Year festival (Tet) – the longest and biggest traditional event back in their home country – with a series of enticing cultural and musical activities.