Water lily lagoon at the foot of Eo Gio pass
The water lily lagoon at the foot of Eo Gio pass, Nghia Hanh province looks gorgeous in summer as thousands of blossoms show off their charm.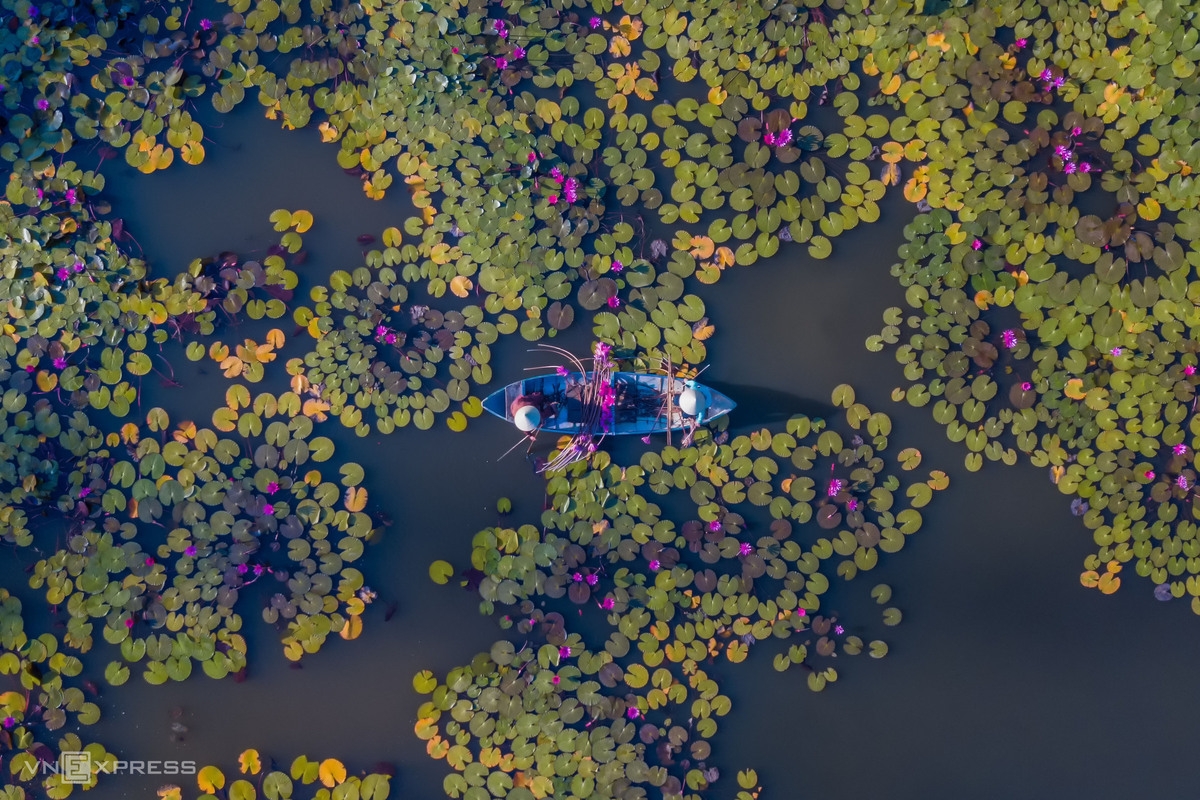 (Photo: VNE)
The water lily lagoon belongs to Mr. Truong Chu. It is 1 hectare wide and was formed 40 years ago. This is where visitors can admire the beauty of the local water lily species.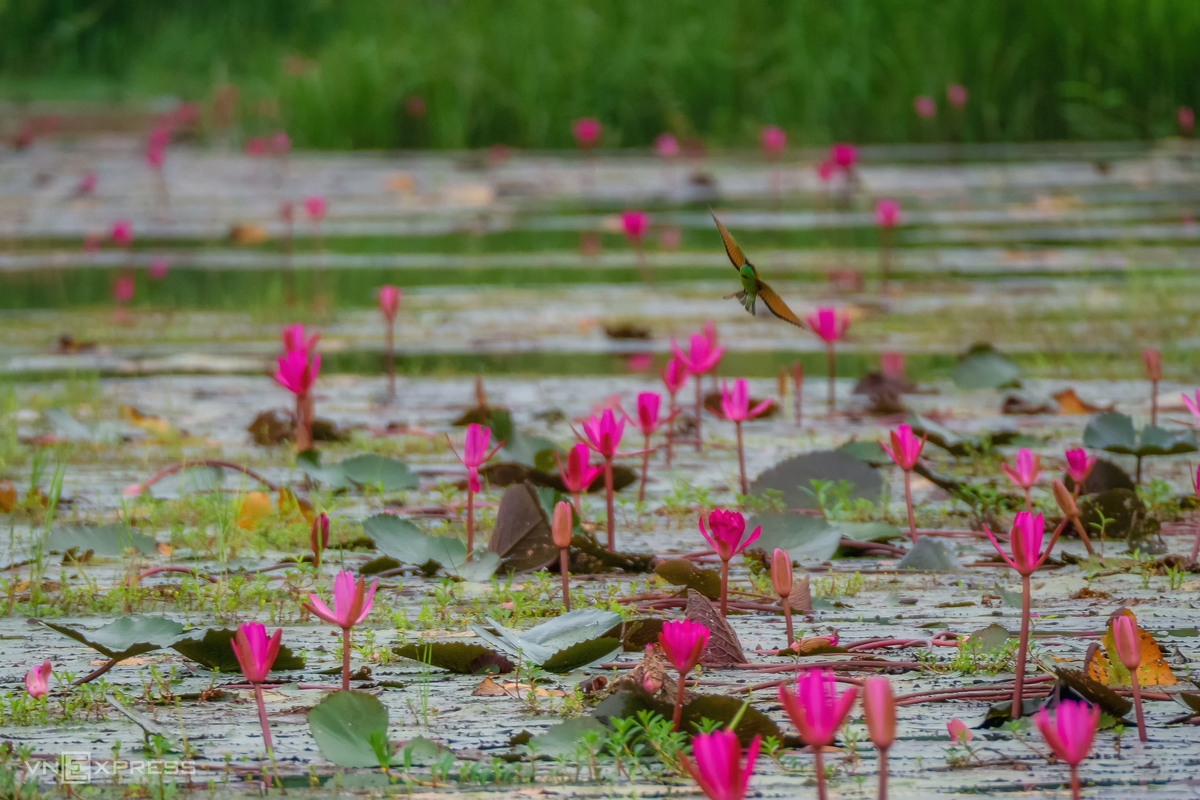 (Photo: VNE)
July is when the purple flowers at their most beautiful. The blooming water lily attracts a lot of bees and butterflies. Locals also use flowers to make delicious dishes.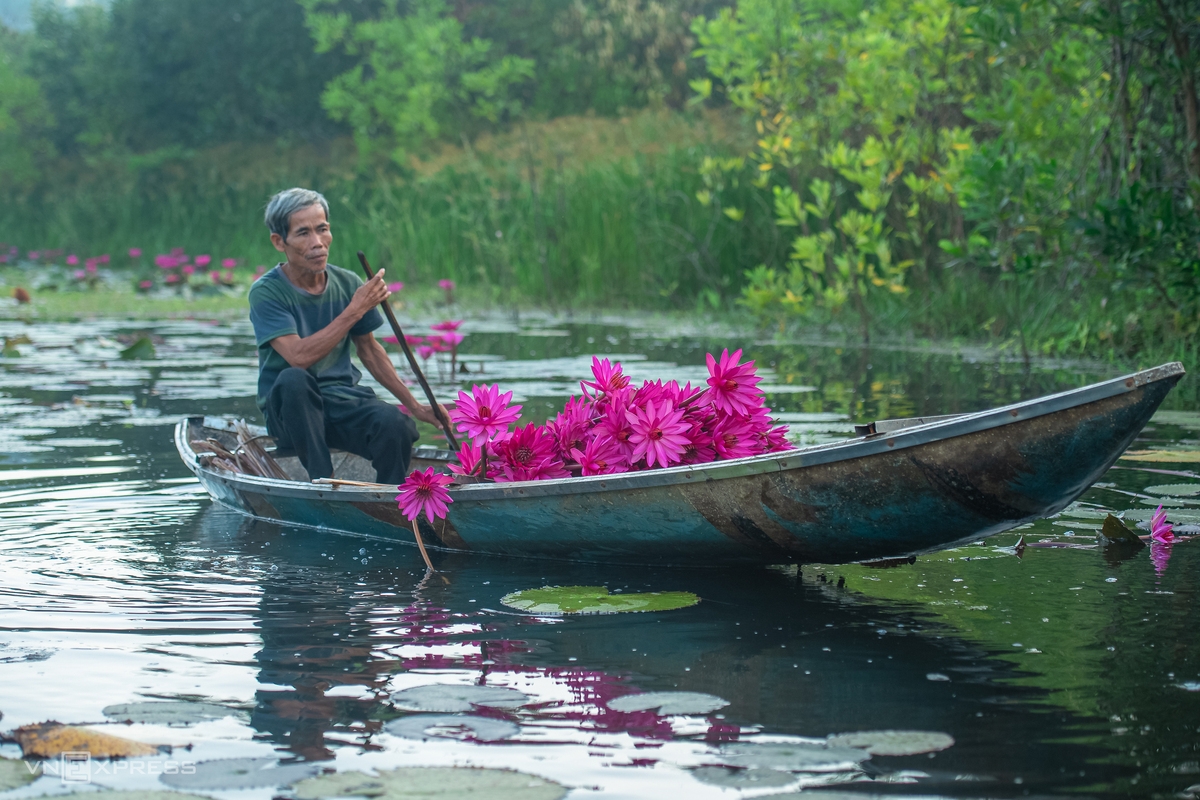 (Photo: VNE)
Chu rides his boat around the pond to pick up some water lily flowers to bring them back for retailing.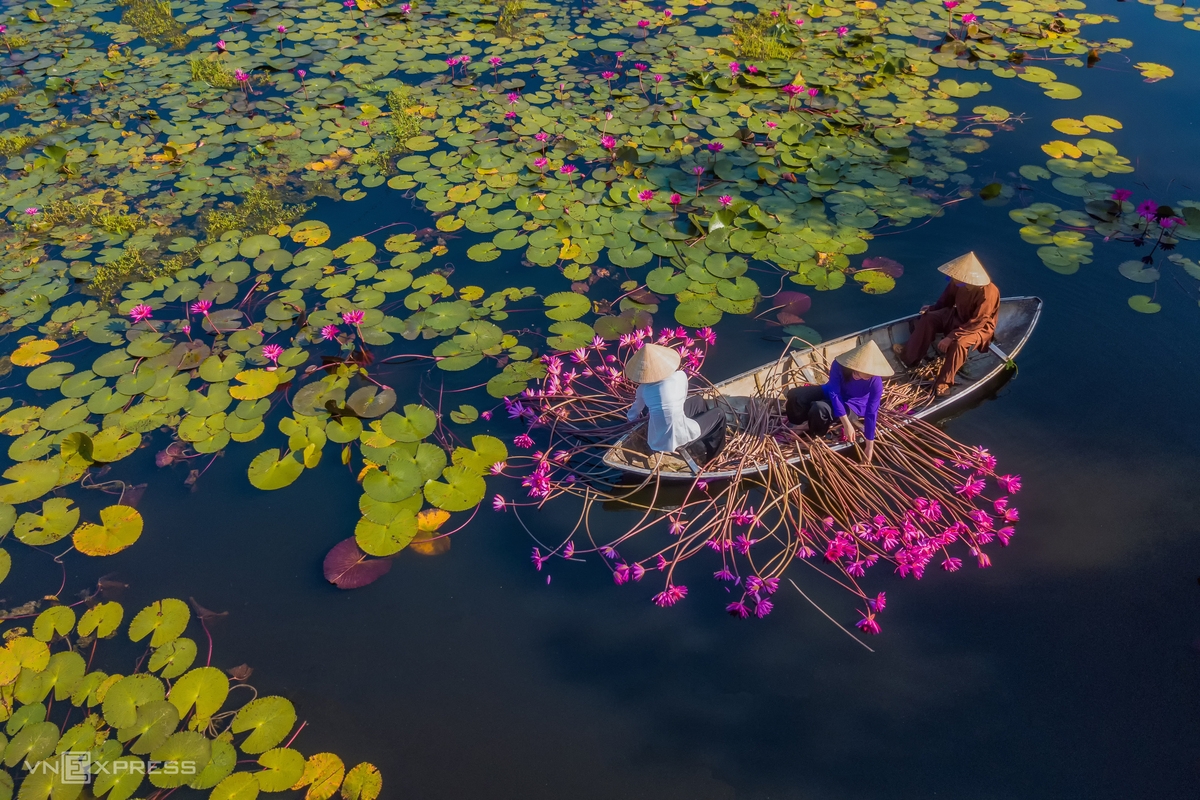 (Photo: VNE)
Visitors can hire a boat to have a floating trip around the lagoon. Finding yourself amid the gorgeous beauty of Mother Nature and enjoying a rustic, airy atmosphere would be quite an adventure. For photo lovers, the flowers would surely make Instagramable background.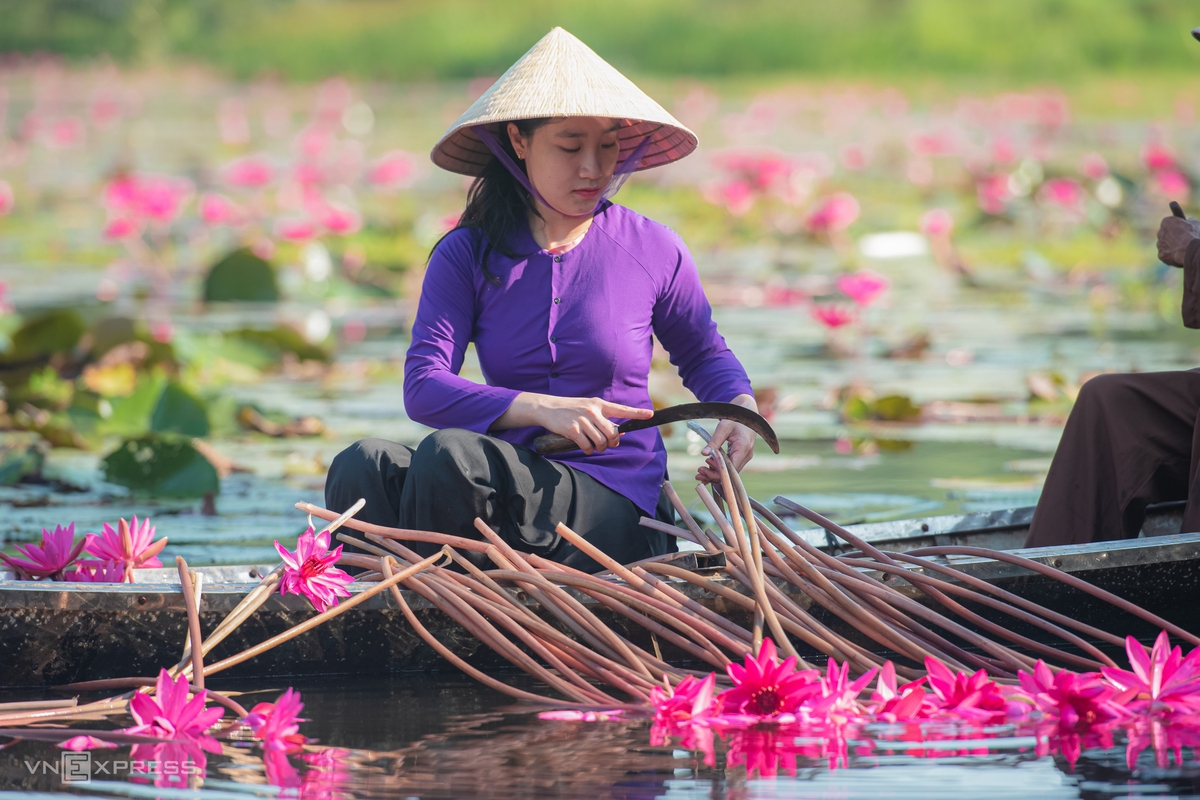 (Photo: VNE)
"I've gone past the water lily lagoon so many times and really wanted to take photos with the flowers. This is my first time riding the boat and admiring the flowers. It's a very pleasant feeling," Hoang Thi Mai Phuong, one visitor said.
(Photo: VNE)
Reeds are grown in clusters around the lagoon, bringing a harmonious touch to the scene.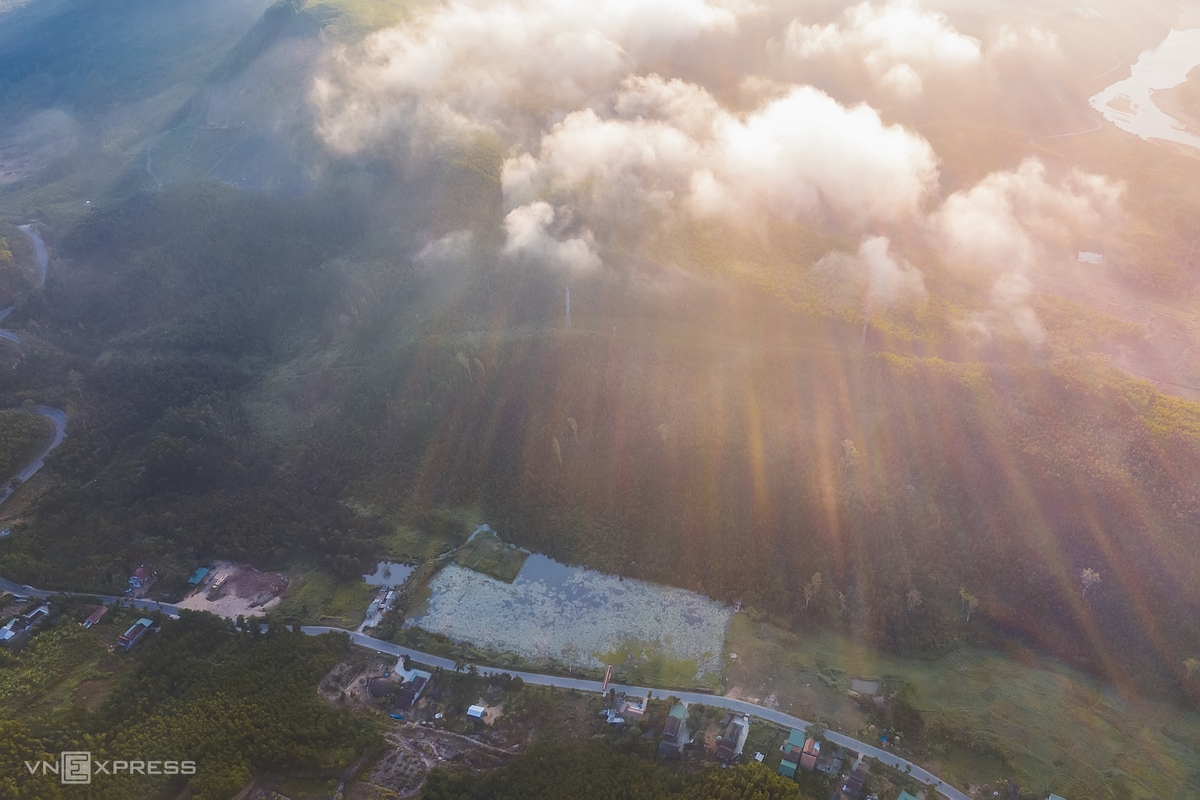 (Photo: VNE)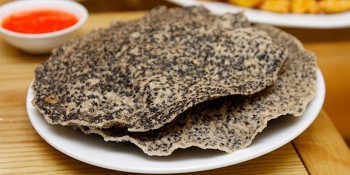 Travel
Aside from Pho, Vietnam is also famous for its sweet treats and snacks, which brings a distinctive flavours and taste that satisfy our sweet tooth. Here is 7 tasty snacks in Vietnam that you can not miss.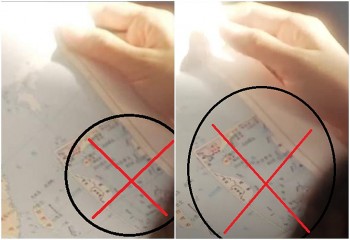 Seas and islands
The appearance of a map which depicts Chinese claims in the Bien Dong Sea, known internationally as the South China Sea, has been strongly opposed by the Vietnamese people in general and the Cinema Department in particular.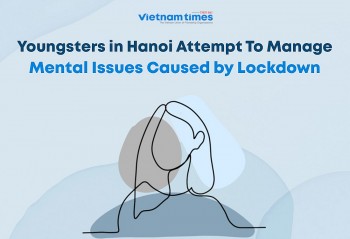 Focus
Vietnam Times has recently interviewed young Vietnamese in Hanoi about their experience of the "Corona Blues" and their ways to gain back a positive attitude.