China
According to advantour, Children's Day was first established in 1949 by the "Democratic Federation of Women" Congress in Paris. China was one of the first countries to support the initiative. In December 1949, by the PRC government decision June 1 was announced International Children's Day.
This day, the Chinese with their children go to the parks to take part in public games and shows organized there. Public attractions often offer discounts on food, movie tickets, and even free. In some schools, special performances are dedicated to the students on June 1. Entrance to certain tourist attractions may be discounted or completely free of charge for children on this day.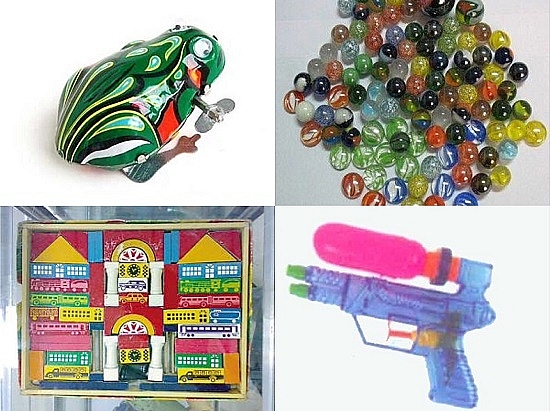 A look at childhood toys from the post-1980s and post-1990s generations in International Children's Day. Photo: People.cn.
The Government organizes festivals for children from children's homes and other entertainments. Children's Day in China is really a merry and memorable holiday.
While there are no strict traditions in China associated with Children's Day, it is regarded as a day to appreciate the children in your life. Affection is usually expressed by spending the day with them or cooking their favorite meal.
Russia
Celebrated on the 1st of June since 1950, it was established by the Women's International Democratic Federation in Moscow. As TASS cited, in order to mark this event, Moscow, St Petersburg and other cities usually put on several activities. The possible festive celebrations include flash mobs, concerts, theatre performances and even ice-cream festivals. Ice cream will be distributed to children while domestic dairy products will become a special treat at the milk festival. Free lunches and snacks will be prepared for kids from large families and orphanages.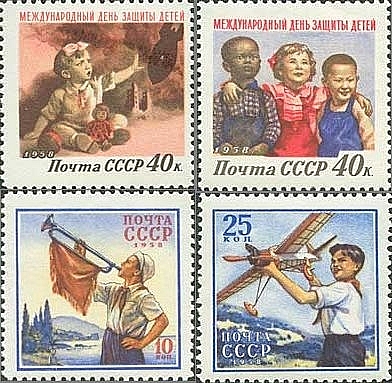 4 stamps series for the Children Day's, 1958. Photo: Russkiymir.
As per government, President Vladmir Putin used to award the Order "Parent Glory" to parents of large families: parents and adoptive parents who were raising seven or more children and set an example to the institution of family were rewarded.
While Children's Day is a day to celebrate children for who they are, cities in Russia did not forget that it's also about bringing awareness to children around the globe who are struggling with their lack of access to education, basic human rights and terrible living conditions. As such, many charity events took place across the country to raise money for those children in Russia who need our help.
Bulgaria
On June 1, Bulgaria marks International Children's Day, which was launched at the World Conference on Child Health, held in Geneva in 1925. Especially for the celebration today, various initiatives are organized all across Bulgaria. St. Kliment Ohridski University in Sofia used to host a charity action to support the cause of the Autism Association "Give A Hand to Different Children". At the Academic stadium in Sofia, teams of the Bulgarian Sports Federation for Children and Youth at Risk participate in a competition.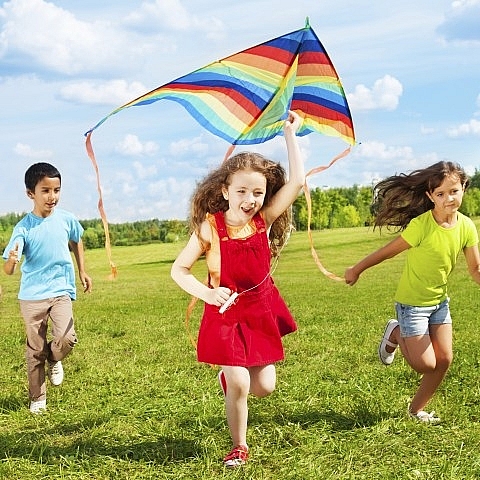 Children in Bulgaria. Photo: Bulgarianpod.
International Children's Day in Bulgaria is usually celebrated with plays and events, free admission for children, fairs and festivals, concerts, shows, and social activities. There's a lot of ice cream, balloons, and smiles for the children.
Often on International Children's Day there are competitions for children's drawings or events for face-painting for children. Thus, children can spend some time in the shoes of their favorite characters for a while and take pictures as keepsakes.
North Korea
There is a famous saying in North Korea that "Children are the Kings of the Country" and significant attention is devoted to children's upbringing and education. This is a day that is usually marked by student-oriented activities, events, and celebrations.
Students get a day off from their classes and participate in sports competitions such as tug-o-war, and races. Parents come to cheer on their kids, and the day is seen as a bonding opportunity for classmates.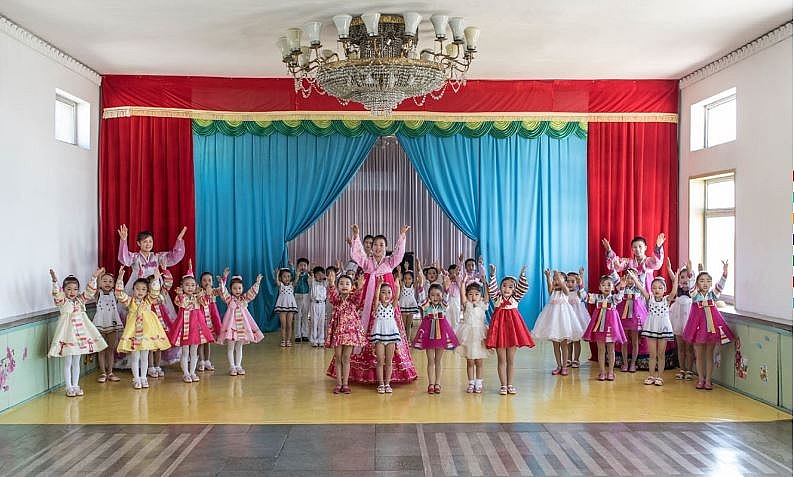 Activities of children in North Korea for International Children's Day. Photo: koryogroup.
Vietnam
International Children's Day in Vietnam specially marks the start of summer vacation when children truly enjoy as they are free from school and homework, insidevietnamtravel reported.
The way Vietnamese people celebrate this meaningful event is varied. It could be done by individuals. That is, in each family, parents do something special for their kids: taking them to the parks, buying them toys, or holding a picnic at the suburb - something that might be as simple as going out, enjoying some fresh air.
Children take part in exciting activities in Vietnam. Photo: tinmoi.vn.
The celebrating process can also be done by groups or institutions. For example, a company, or a residential group can hold a party for the children of its members - one that is well served with plenty of snacks, fruits and soft drinks. Sometimes, it goes along with offering some awards: children with good results in studying will have their name said out loud and be given a prize. In addition, this could be done on a national scale - a special show will be aired, in which humorous plays are performed.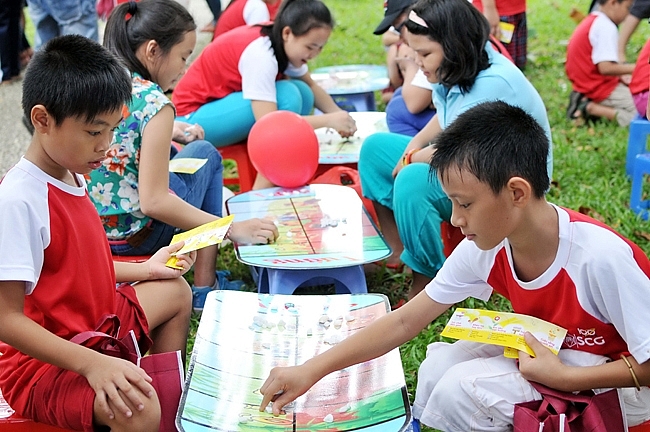 Nearly 350 children in HCM City took part in the Chung Mot Uoc Mo (Sharing a dream) programme to mark International Children's Day at Hoang Van Thu Park in Tan Binh District. Photo: An Hieu.
On this day, children activists call for people's attention by the most effective and outstanding ways. Donations for disadvantaged children will be collected and sent to the right places, and visitations to hospitals of pediatrics will be carried out.
In general, International Children's Day is the occasion of promoting the bond between parents and kids as well as the connection among children, of enhancing child welfare and protection in Vietnam.
Ruby Lee