Who is Charley Pride, world's famous singer just passed away
Vocalist Charley Pride, the first modern Black superstar of country music, has died at the age of 86. Below is a closer insight into his personal and career life.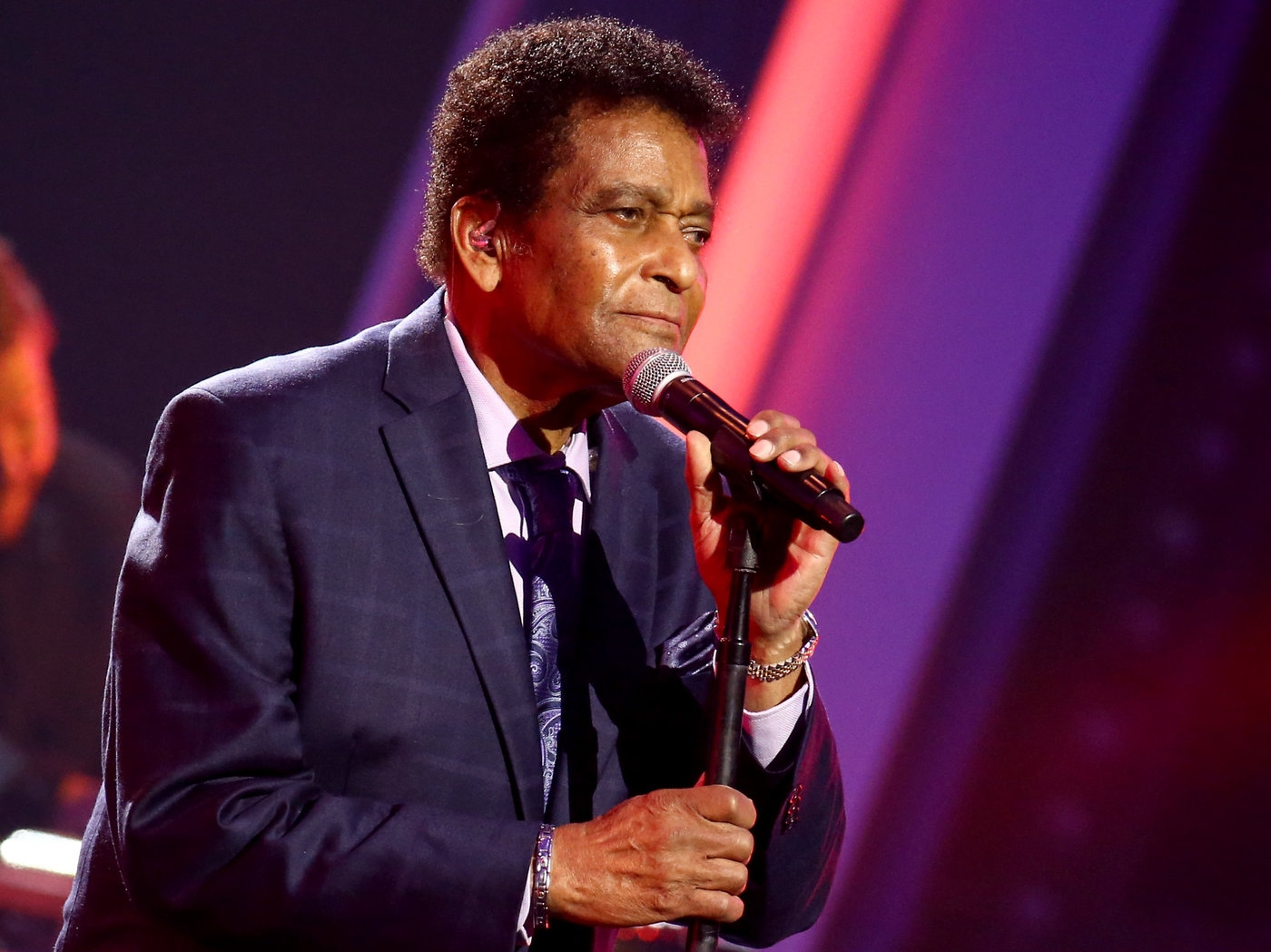 Charley Pride passed away at 86 due to Covid-19 complication (Photo: NPR)
Charley Pride's death
Charley Pride, who sold millions of records and was the first Black performer to become a member of the Country Music Hall of Fame, among many other honors, has died at age 86.
Public relations firm 2911 Media confirmed that Pride died on Dec. 12 in Dallas, Texas from complications related to COVID-19, Variety reported.
"I'm so heartbroken that one of my dearest and oldest friends, Charley Pride, has passed away. It's even worse to know that he passed away from COVID-19. What a horrible, horrible virus. Charley, we will always love you," Dolly Parton's tweet was cited by CBS News.
Charley Pride's career life
A sharecropper's son from Mississippi, Pride became one of the first Black men to become a major star in genre where most of the biggest hitmakers are white. Rising to prominence in the 1960s and '70s, Pride recorded dozens of songs that topped the country music charts, including "Kiss an Angel Good Mornin'" and "Is Anybody Goin' to San Antone."
As reported by NPR, Pride had at least 30 no. 1 hits on the country music charts, and won nearly every major award in available to a country musician. In all, Pride won three Grammys, including "Best Male Country Vocal Performance" in 1972 as well as several awards from the Country Music Association, who named him their Entertainer of the Year in 1971. His final performance was on November 11 at the CMA Awards, where he performed "Kiss and Angel Good Mornin'" with Jimmie Allen.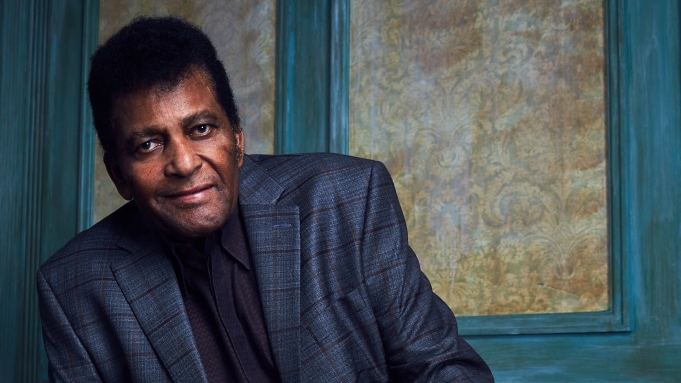 (Photo: Variety)
Alongside his competitive accolades, Pride gained nearly every other honor awarded to someone of his stature in the genre, including inductions into the Country Music Hall of Fame, in 2000, and the Grand Ole Opry — the mecca of country music where Pride first performed in 1967 — in 1993.
Pride's accomplishments weren't just confined to the Nashville scene. Honors came from as far away as Hollywood, including a star on the Walk of Fame in 1999 and a lifetime achievement from the Grammy awards in 2017. He also reportedly served as the inspiration for the character Tommy Brown – a fictional Black country music performer played by the actor Timothy Brown – in Robert Altman's sprawling 1975 film Nashville.
Just before he received the Lifetime Achievement Grammy, he told NPR he often resisted the label of pioneer.
Born on March 18, 1934 in Sledge, Miss., Pride grew up less than 300 miles from Nashville, but the road to country music stardom was filled with diversions. He served in the U.S. Army and pursued a baseball career playing in the segregated Negro American League and the minor leagues, and worked at a smelting plant in Montana, where he started to raise a family.
Pride started singing while he was still playing baseball, but didn't move to Nashville right away. He signed with RCA in 1965 and in 1967 released "Just Between You and Me," which became his first country music top 10. From there he never looked back, racking up more than 60 all together over the next decade and a half.
Charley Pride's Awards
At least three Grammy Awards. Named Entertainer of the Year and Male Vocalist of the Year by Country Music Association, 1970. Billboard 's Trendsetter Award, 1970. Entertainer of the Year Award from Music Operators of America, 1970. Named top male country artist of the decade (1970s) by Cash Box magazine, 1980.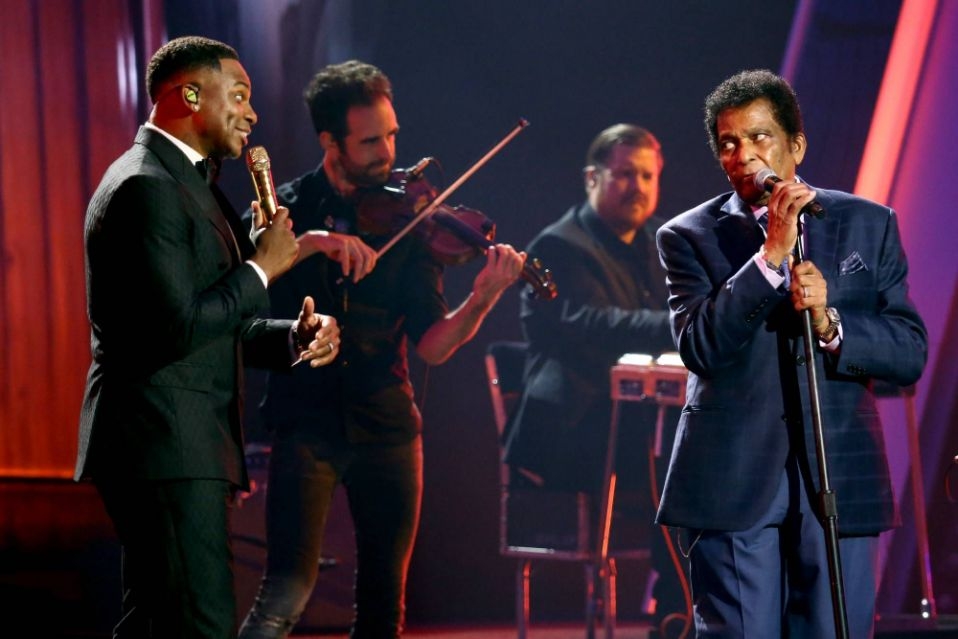 Charley Pride singing on stage (Photo: Yahoo)
Famous Works
Major single releases; on RCA, except as noted
"Snakes Crawl at Night," 1966.
"Just Between You and Me," 1966.
"Does My Ring Hurt Your Finger," 1967.
"I Know One," 1967.
"The Day the World Stood Still," 1968.
"The Best Part's Over," 1968.
"Kiss an Angel Good Morning," 1970.
"Let Me Live," 1971.
"Amazing Love," 1973.
"We Could," 1974.
"Then Who Am I?" 1975.
"I Ain't All Sad," 1975.
"Hope You're Feelin' Me (Like I'm Feelin' You)," 1975.
"The Happiness of Having You," 1976.
"My Eyes Can Only See as Far as You," 1976.
"A Whole Lotta Things to Sing About," 1976.
"I'll Be Leavin' Alone," 1977.
"More to Me," 1977.
"When I Stop Leavin' I'll Be Gone," 1978.
"Burgers and Fries," 1978.
"You're My Jamaica," 1979.
"Where Do I Put Her Memory?" 1979.
"Missin' You," 1979.
"Honky Tonk Blues," 1980.
"You Win Again," 1980.
"Roll on Mississippi," 1981.
"Never Been So Loved," 1981.
"I'm Missin' Mississippi," 1984.
"I'm Gonna Love Her on the Radio," Capitol, 1988.
"Shouldn't It Be Easier Than This," Capitol, 1988.
"Amy's Eyes," Capitol, 1989.
Also recorded the singles "Is Anybody Goin' to San Antone" and "Mountain of Love."
LPs; on RCA Records, except as noted
Country Charley Pride 1966.
Pride of Country Music 1967.
Make Mine Country 1968.
Songs of Pride ... Charley, That Is 1968.
Charley Pride in Person at Panther Hall 1968.
The Sensational Charley Pride 1969.
The Best of Charley Pride 1969.
Just Plain Charley 1970.
Christmas in My Home Town 1970.
From Me to You 1971.
Did You Think to Pray? 1971.
I'm Just Me 1971.
Charley Pride Sings Heart Songs 1971.
The Best of Charley Pride, Vol. 2 1972.
A Sunshiny Day With Charley Pride 1972.
Songs of Love by Charley Pride 1973.
Sweet Country 1973.
Amazing Love 1973.
Country Feelin' 1974.
Pride of America 1974.
Charley 1975.
The Happiness of Having You 1975.
Sunday Morning With Charley Pride 1976.
She's Just an Old Love Turned Memory 1977.
Someone Loves You, Honey 1978.
When I Stop Leavin' I'll Be Gone 1979.
You're My Jamaica 1979.
There's a Little Bit of Hank in Me 1980.
The Power of Love 1984.
I'm Gonna Love Her on the Radio Capitol, 1988.
Moody Woman Capitol, 1989.
Charley Pride's childhood and early life
Charley Frank Pride born on the 18 March 1934 in Mississippi. He came from a large family of eleven children. His parents were sharecroppers, and they were of modest means. As a boy, Charley was showing talent on the field and had the ambition to be a professional baseball player. Music influences during his childhood included Blue, Country and Gospel music. When Pride was a young teenager, he got his first guitar and taught himself to play, Sun Signs reported.
Personal Life and Legacy
Pride married Rozene in 1956, and they have two sons and a daughter. Son Dion is also a musician and has played in his father's band. The family resides in Houston, Texas.
An autobiography Pride: The Charley Pride Story was co-authored with Jim Henderson.
Charley Pride and his wife (Country Rebel)
Diseases and Disabilities
Charley Pride is on record as saying that he has bipolar disorder and has suffered from it for a long time. He also had an operation in 1997 to remove a tumor from his vocal chord.
Later Life
Charley Pride was invited to appear in the White House in July 2009. Hosted by Michelle Obama Alison Krauss and Brad Paisley also performed. In the 1990s, he had entertained President Clinton and others during the National Christmas Tree celebration at the White House.
In 2010, Pride became minority part-owner of the major league baseball team the Texas Rangers. The team was facing bankruptcy, and an investment group headed by Nolan Ryan organised to buy the team shortly before they were due to play in the World Series for the first time in the history of the Texas Rangers. Pride has worked out with the team every year since the 1970s, and in February and March of each year, he attends their spring training.
Charley Pride continues to play and entertain people playing at concerts all over the world. Pride had a large fan base in Australia and toured there for the first time in two decades in 2013. On a previous tour of Australia, Pride sold 250,000 albums. He also performs at the Grand Ole Opry from time to time
Hobbies
Pride is a keen golfer.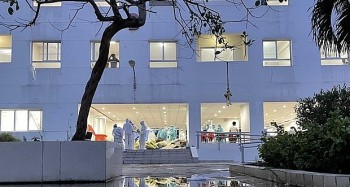 National
Vietnam News Today (Aug. 16): More than 251 million doses of Covid-19 vaccines administered in Vietnam; HCM City ready to reactivate Covid-19 treatment hospitals; Vietnam Airlines opens ticket sales for upcoming Tet Holiday; Demand for logistics real estate increases sharply: Savills Vietnam.