Who Is the Tallest Vietnamese Person?
The average height for Vietnamese people is around 162 meters. However, there are some special cases that grow well beyond that.
(Video: Youtube/ Clip Su That)
Ho Van Trung, born in 1984 in the southernmost province Ca Mau, is the tallest man ever recorded in Vietnam. He was 2.57 meters tall in 2019.
"He was born a healthy baby and underwent normal physical development during childhood," Ho Duc Ngoan, Trung's father told Thanh Nien. "My son had a high fever and was admitted to a local hospital when he was 17. After taking medicines and infections, his fever was gone but to our astonishment, his body started to grow abnormally."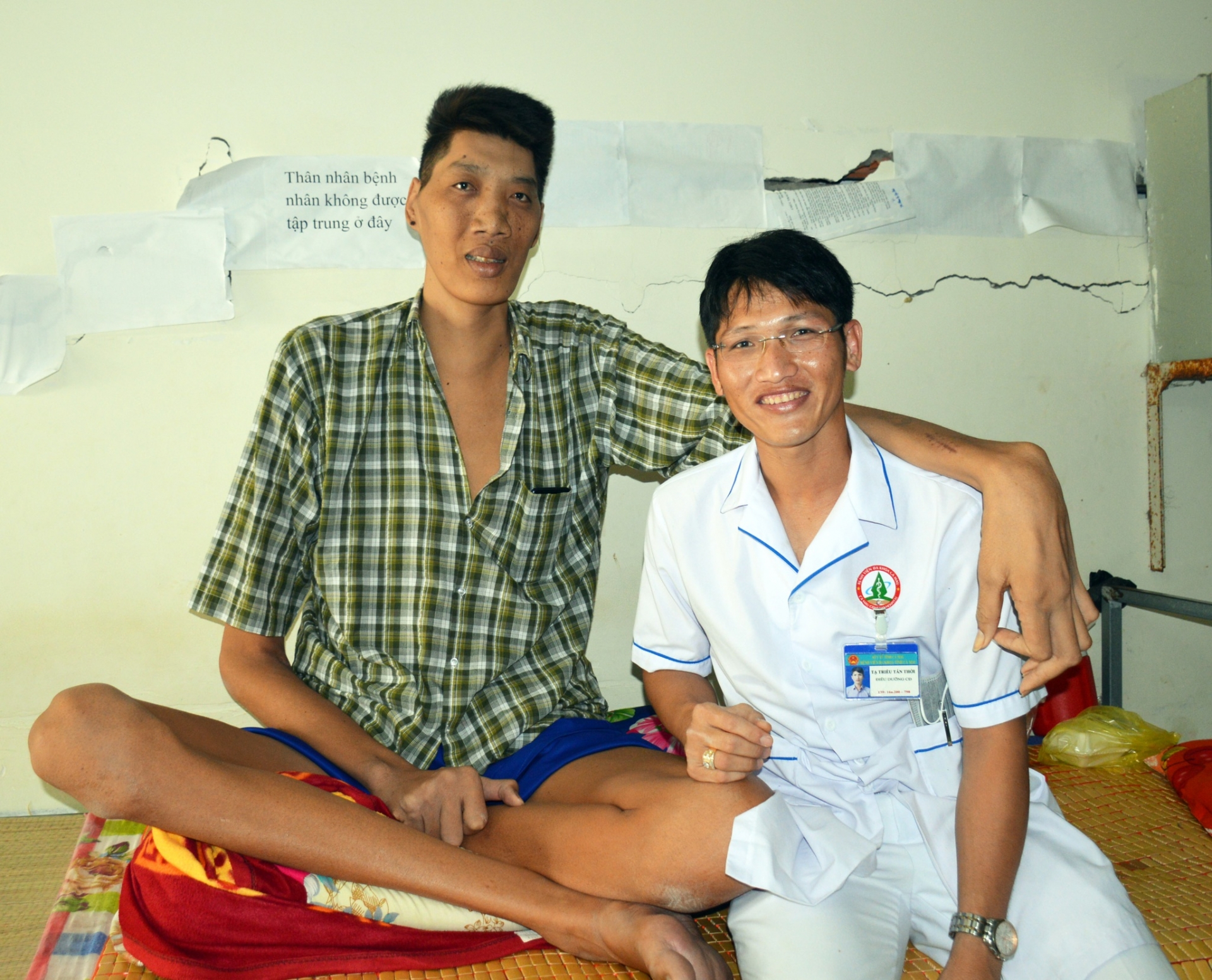 Ho Van Trung and his doctor. Photo: Thanh Nien
Trung reportedly measured nearly 1.7 meters tall at the age of 17. However, he was 2.35 meters high and weighed over 110kg in 2013. He even grew by 7 cm to 2.57 meters within one week. Doctors in Ho Chi Minh City diagnosed him with pituitary gland disorder, which prompted his unusual growth.
Trung faced many difficulties in daily life with such abnormal stature. Most of his personal belongings were tailor-made to fit the oversized body. His family had to bring a big bed into the hospital during his admission for intestinal surgery.
Most of his belongings are tailor-made. Photo: Thanh Nien
According to his father, Trung often felt self-conscious due to his strange stature. Thus, he rarely went out and was even afraid to go to medical facilities for examination.
On July 7, Trung passed away after one year of battling kidney disease. He was buried in his hometown in a giant coffin.
Who is currently the tallest Vietnamese person?
The tallest alive Vietnamese title goes to Le Thi Anh Hong, from Bac Lieu province, southern Vietnam. She measures 2.1 meters, around 40 centimeters taller than her husband.
Hong said tall stature runs in her family, with 5 out of her 10 siblings are called "giant people". Her mother, aged 64, is over 1.96 high.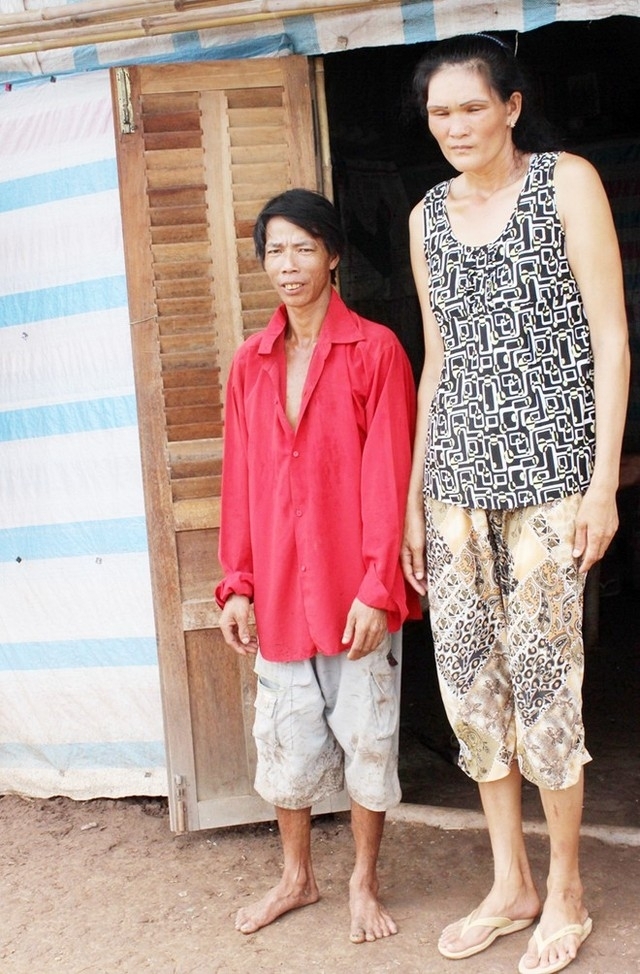 Le Thi Anh Hong and her husband. Photo: Top list
Top tallest people in Vietnam
Tran Thanh Pho (1947 – 2010, Bac Giang province), 2.28 meters tall
Le Thi Anh Hong (Bac Lieu), 2.1 meters
Duong Tien Dat (Dong Nai), 2.03 meters
Nguyen Van Chinh (Quang Binh), 2 meters
Do Nhat Nam (Tien Giang), 2 meters