7 reasons why you should take a sleeper train in Vietnam, according to Travel Off Path.
1. Sleeper trains are efficient.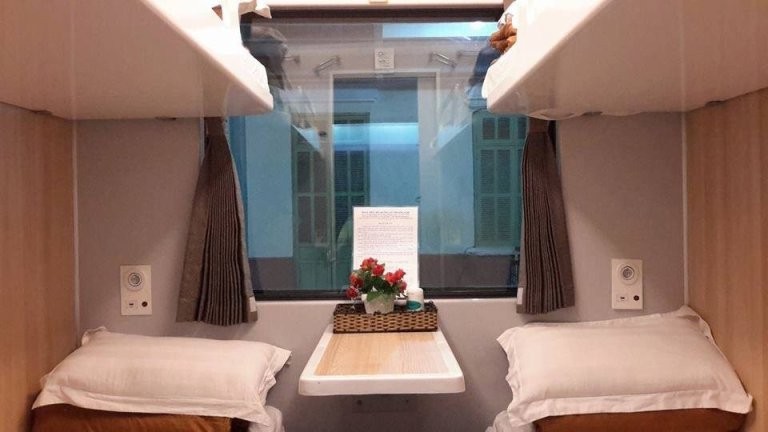 Sleeper trains are efficient way to see vietnam
Although the idea of a Vietnamese sleeper train is not a super glamorous idea, it is a great way to be more efficient with your time. You are able to cover more ground and save money on accommodations. Train rides can be anywhere from 10-24 hours, and usually run overnight. This is why sleeper trains can be used as a time-saver rather than fun-sucker.
2. Sleeper trains go everywhere.
Sleeper train routes in vietnam
Most trains travel overnight between major cities such as Ho Chi Minh, Nha Trang, Da Nang, Hoi An, Sa Pa, and Hanoi. You can also take a sleeper train to other nearby countries such as Cambodia, Laos, and Thailand.
3. Sleeper trains are cost effective.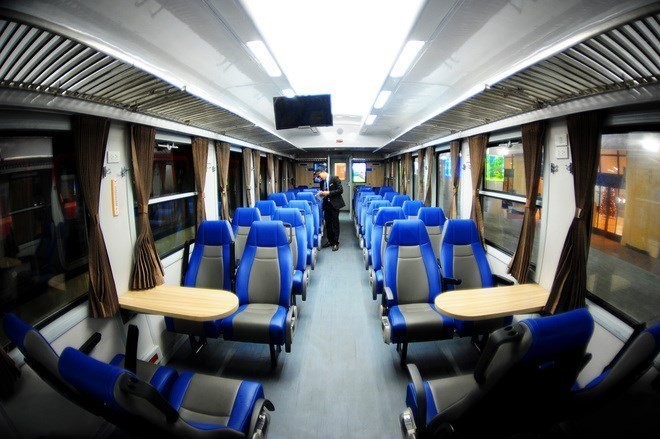 Normal seats inside the sleeper train in vietnam
Tip: If you are on a sleeper train, you do not have to buy accommodation at a hostel or hotel!
If you were to travel via motorbike or plane, you would still have the expense of accommodation. Sleeper trains are also significantly cheaper than flights and the expenses associated with motorbikes (gas, insurance, maintenance, etc.).
4. Sleeper trains are (relatively) comfortable.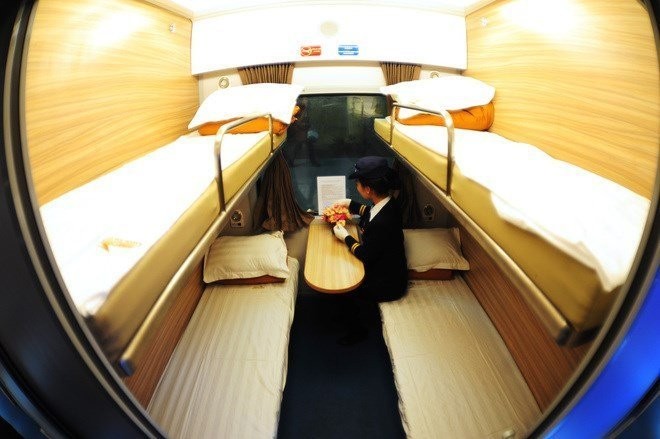 Private cabin and upper and lower berth in sleeper train in vietnam
In sleeper trains, you have a few options depending on what kind of traveler you are. You can book a normal seat, or you also have the option of renting a room with a bed (upper or lower berth) if you have a hard time sleeping in a chair.
Although, depending on the time of year, you might find most trains are not full and you may the entire row to yourself.
If you are travelling with a group, as a family, or even solo, you can rent an entire room. This will drive your costs up, but it will be more comfortable for some.
Food and Washrooms:
Thankfully, they have toilets on every train car.
Every couple of hours, people will come through with carts selling food, and not just concession food like potato chips and candy bars. They will come through with pho, sandwiches, and fruit. It's like plane food on steroids.
5. Sleeper trains are easy to book.
Most sleeper trains can be booked a hotel or hostel, if you stay in one. Most companies have a partnership with the individual hostel or hotel to give you a great deal and will even come pick you up from the lobby.
If you choose to not stay in a hotel or hostel or your accommodations does not have a partnership, a simple Google search does the fix. Sites such as 12GoAsia and Baolau are reliable and easy to navigate.
6. Sleeper train stations have good wifi.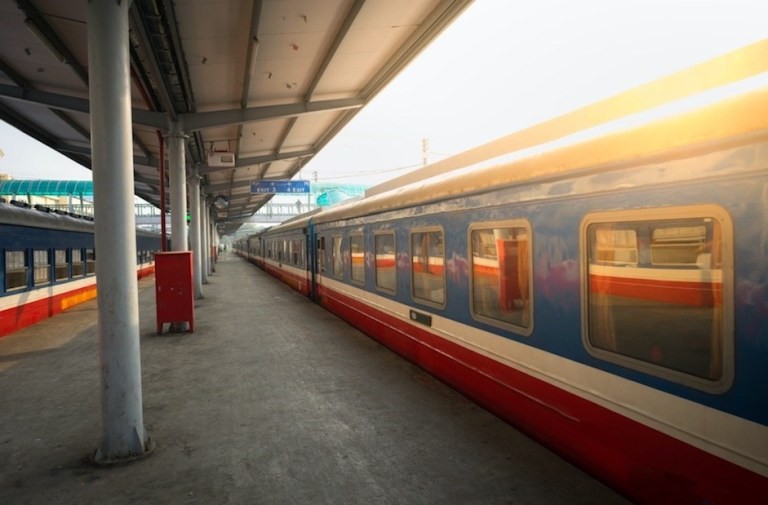 Hanoi train station in vietnam
Whether you need to book an excursion, find accommodation, grab a taxi, or catch up on the Bachelorette, you can do this from the station.
This is especially recommended when you arrive to get your bearings. Once you arrive and then leave the station, you will be released to the "wolves" (aka taxi drivers) who will bombard you about taking their taxi.
Something to note about sleeper trains is they are mostly never on-time arriving or departing. So, be sure to give yourself an hour or two buffer on arriving and departing in terms of planning an excursion of some sort.
If you need wifi on the train, you should get a cheap Vietnamese SIM card for the ride.
7. Sleeper trains have the best views.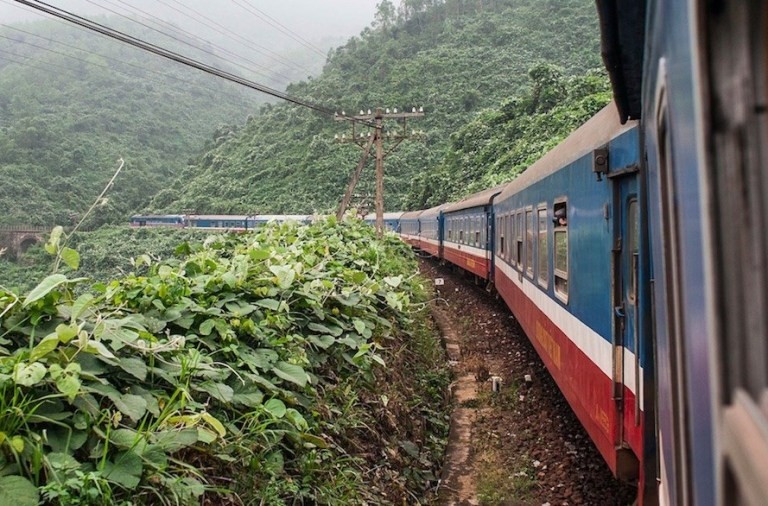 Sleeper train views in veitnam
There is something romantic about riding in a train. It feels like an escape from reality, while also being completely immersed in your surroundings. You are forced to be present. Whether you have your journal open and earbuds in, chatting with your friends, or just looking out the window as the world goes by, being on a train really allows you the time to relax and not be so caught up in the rat race of life that so many of us are used to back home.
Sleeper trains weave through rice fields, cities, rural neighborhoods, and rivers. Vietnam has the most lush and beautiful landscape. It would be a shame to see Vietnam and not witness the rural parts that go unseen by most visitors./.
VNF/Travel Off Path