Without tourists, hotels and stores in Hanoi Old Quarter shut down
As the third way of the Covid-19 sweeps through the country just before the Lunar New Year Festival, many hotels and stores in Hanoi Old Quarter have to close because of no customers.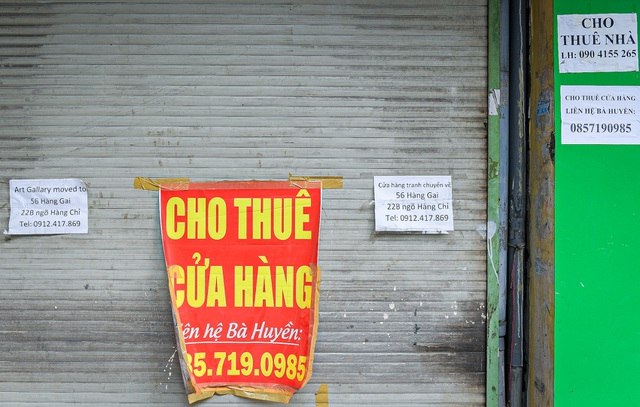 Photo: Dan Tri
One week prior to the Tet holiday, a series of hotels and shops in Ha Noi have to close early due to the complicated development of the Covid-19 epidemic, according to Dan Tri.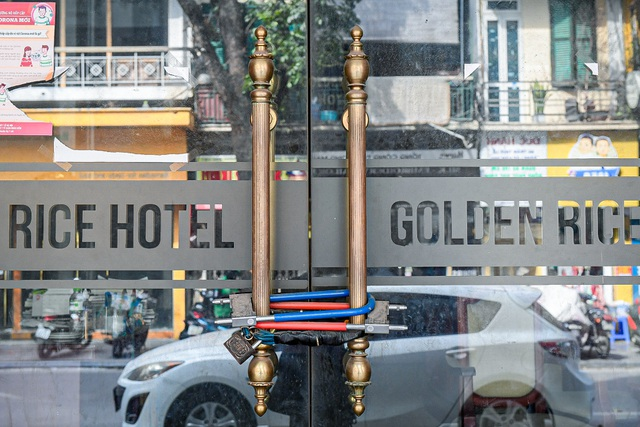 Photo: Dan Tri
Hotels in Hanoi Old Quarter where are normally crowded with visitors have to shut down. A hotel owner has no idea of when it can resume operation as Covid-19 community transmission cases increase every day.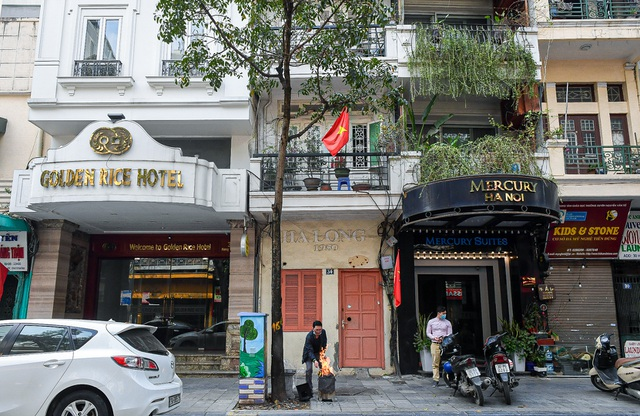 Photo: Dan Tri
Another hotel manager said that his hotel has returned to operation for several months, it now has to close afresh. The prices of rooms have been halved but there are still no customers.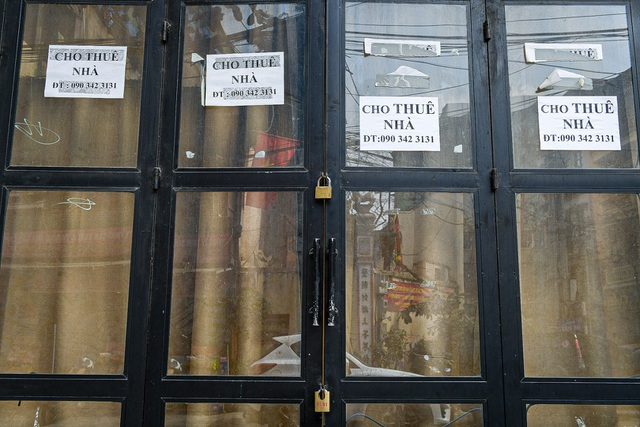 Photo: Dan Tri
Many stores also have to close and announce for renting.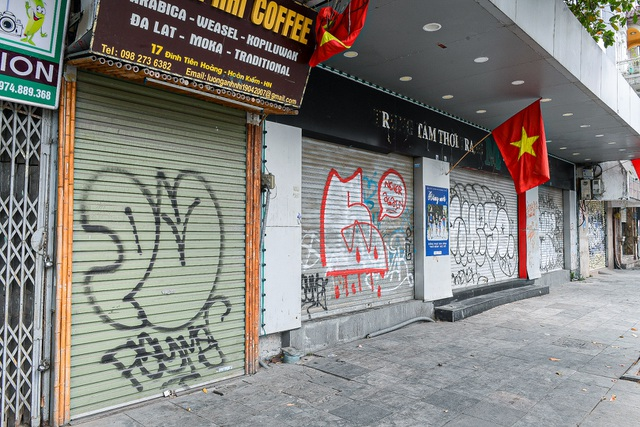 Photo: VNA
A series of closed stores are seen on Dinh Tien Hoang Street, where is located in the city center.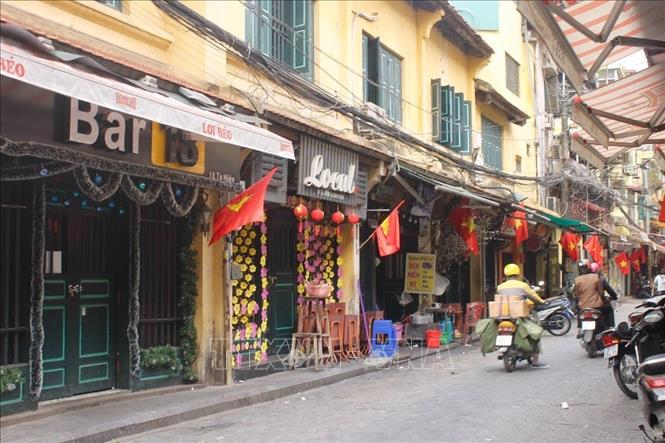 Photo: VNA
Dubbed as a "sleepless street", Ta Hien witnesses a desolate scene right before the Lunar New Year.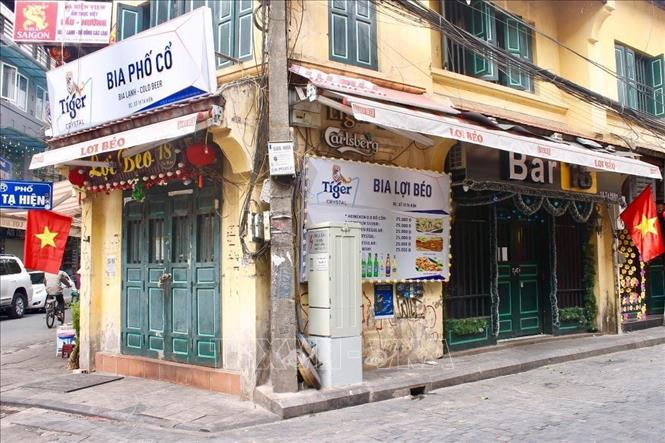 Photo: VNA
The People's Committee of Hanoi previously ordered all bars, karaoke parlors, and discotheques in the locality to close as a measure to stem the spread of the novel coronavirus.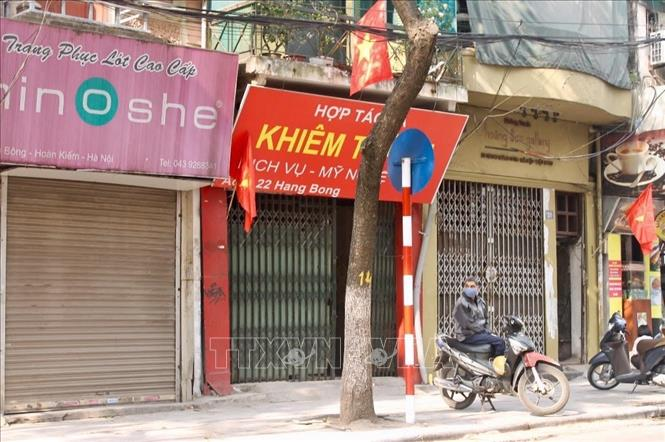 Photo: VNA
Hang Bong is deserted with few passers-by.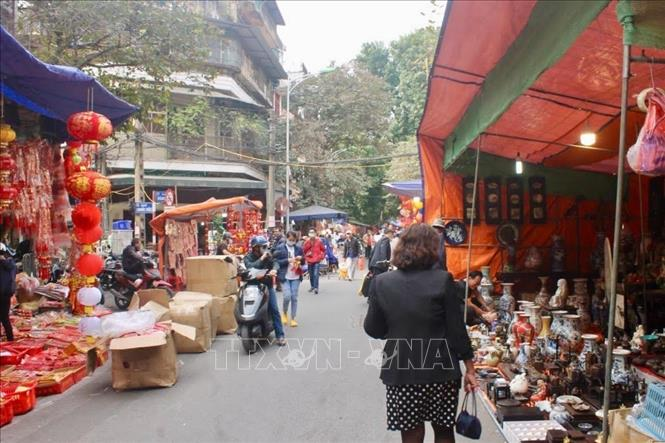 Photo: VNA
Hang Ma is a little bit bustling.
In just eight days (January 28 to February 5), the Health Ministry has confirmed 394 community transmissions in 12 localities - Hai Duong (290), Quang Ninh (46), Hanoi (23), Gia Lai (18), Binh Duong (five), Dien Bien and Bac Ninh Province (three each), Hoa Binh (two), Ho Chi Minh City, Hai Phong, Bac Giang and Ha Giang (one each).
The country's Covid-10 tally of 1,976 cases includes 1,465 recoveries and 35 deaths. The remaining patients are in stable condition, with 10 having tested negative once, three for the second time and two for the third time.
More than 80,000 people are in quarantine at the moment.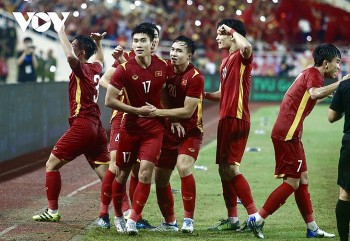 Viet's Home
The Vietnamese football team, both male and female, played their best, devoted themselves, united, and promoted the collective spirit, successfully defending their SEA Games champion title.