Dozens of dining establishments and accommodations closed in Hanoi Old Quarter
A large number of restaurants and hotels in the famous Hanoi Old Quarter are experiencing prolonged closure due to the recent complicated development of the COVID-19 pandemic.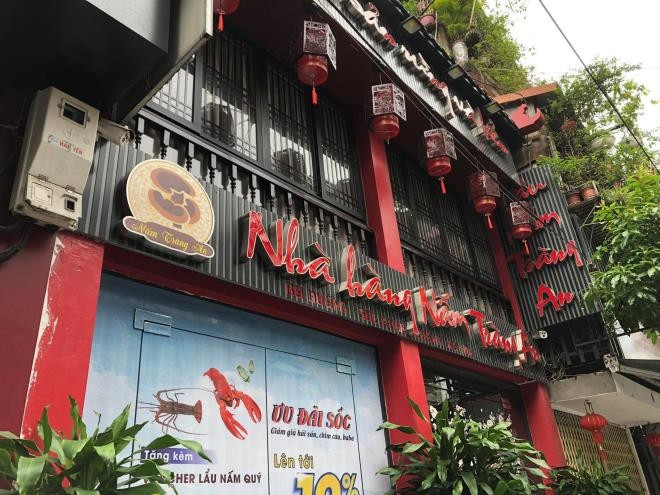 A restaurant in Hanoi Old Quarter is closed (Photo: VOV)
The survey reveals most of the hotels and restaurants in Hanoi Old Quarter fell into a state of shutdown as there is almost no guest and customer.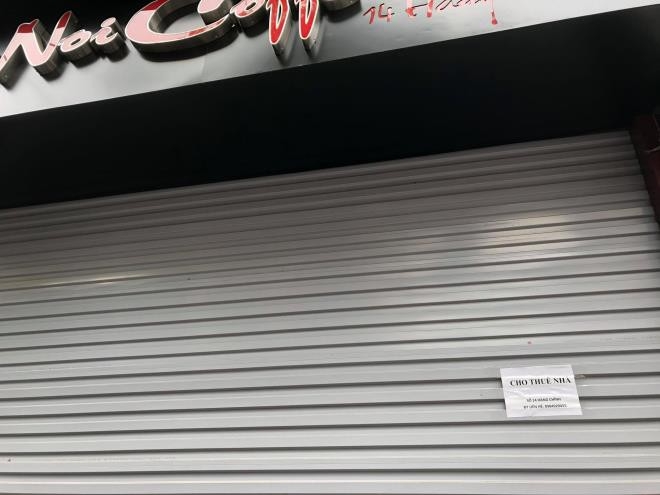 The sign said "House for lease" is hang outside (Photo: VOV)
These are all familiar addresses of both Vietnamese and foreign tourists, which are located on the busy old streets. However, given the recurrence of COVID-19, almost all investors have declared bankruptcy and closed their business.
According to the Hanoi Department of Tourism, from July 28 to August 2, more than 31,891 guests had canceled their domestic tours. Overall hotel occupancy is about 12%. Some big tour operators like Vietrantour saw about 3,500 guests canceling tours, causing about VND 21 billion (over US $904.000) loss.
At the recent online meeting of the Vietnam National Administration of Tourism, Director of Tourism Department Nguyen Quy Phuong reported that, based on preliminary statistics from localities and businesses, there have been tens of thousands of tourists tour postponement or cancellation until now. The loss has caused great damage to the tourism service providers and users.
The office of a travel company on Ma May Street, Hanoi, was also closed.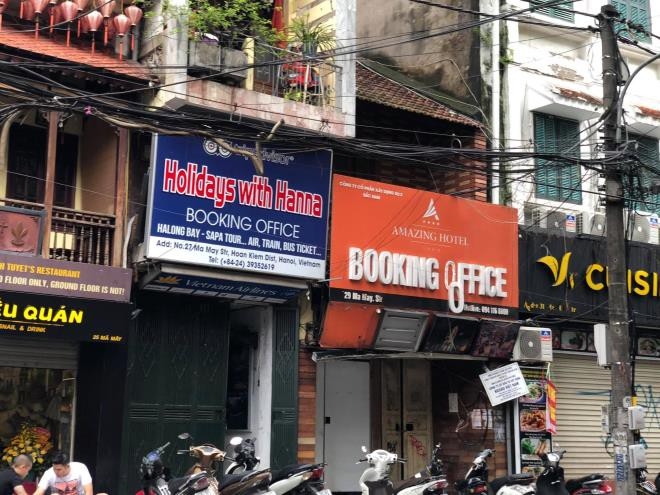 (Photo: VOV)
Ma May is considered the busiest travel businesses in the Old Quarter and is also a favorite street for many foreign tourists. However, from April up to now, most of these offices have stopped working because there are no customers.
Space rent has become a burden that many travel business owners are struggling with, even fall into bankruptcy.
Many bars and coffee shops have also been closed.
One of the solutions recently launched by the Vietnam National Administration of Tourism to help solve difficulties for tourism businesses is to reduce taxes, extend the time to pay land rent, strengthen sharing and coordination between travel businesses and travel supply partners. High-quality workers also get supported.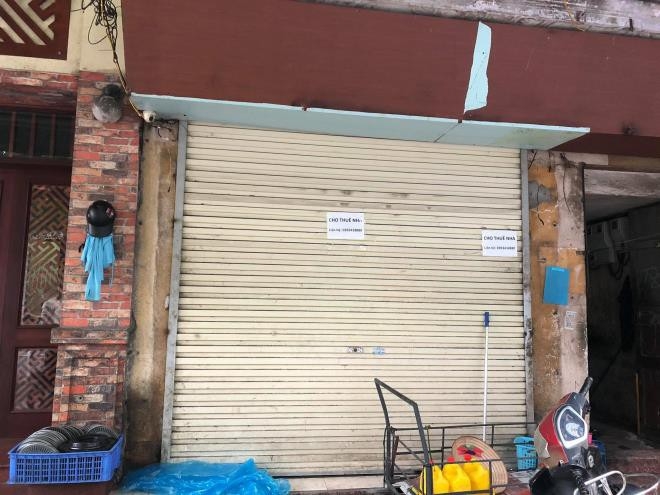 Besides Hanoi, many other provinces and cities across the country are halting the entertaining and serving activities, including Khanh Hoa, Da Nang, Ho Chi Minh city.
The southern city of Khanh Hoa on August 9 sent a telegram to strengthen the implementation of preventive measures against the COVID-19 epidemic in the area. Khanh Hoa Provincial People's Committee decided to suspend all festivals, religious and belief ceremonies, organize weddings, events with large crowds in public places.
Khanh Hoa province also temporarily suspends operations of non-essential service establishments, including karaoke, bars, pubs, discotheques, massage establishments, online video games. Both suspensions will be in place starting August 10.
Other business establishments can continue to operate but must strictly comply with safety and preventive measures, according to PLO
Meanwhile, Ho Chi Minh City Department of Construction has ordered to suspend the activities of crowded areas in parks and green areas, in a bid to prevent and control the COVID-19 epidemics. Those forbidden places include children's play area, sports, community yard, etc.
Da Nang, the new "epicenter" of the country, has also ordered strict measures around the city. Dining establishments, entertaining centers, and places that gather groups of people have been temporarily suspended.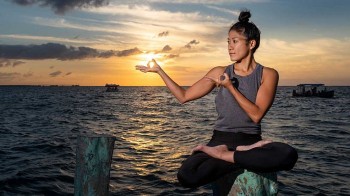 Overseas Vietnamese
With a view to inspire greater compassion, kindness, and empathy in the world, Caroline Vo left her high-paid job and came up with the idea to build an online yoga practice community.