World breaking news today (April 26): Countries promise rapid aid as COVID rages in India
World breaking news today (April 26): Countries promise rapid aid as COVID rages in India. Meanwhile, Putin and Biden May Meet in June, US begins local withdrawal from Afghanistan and gold price also make headlines today.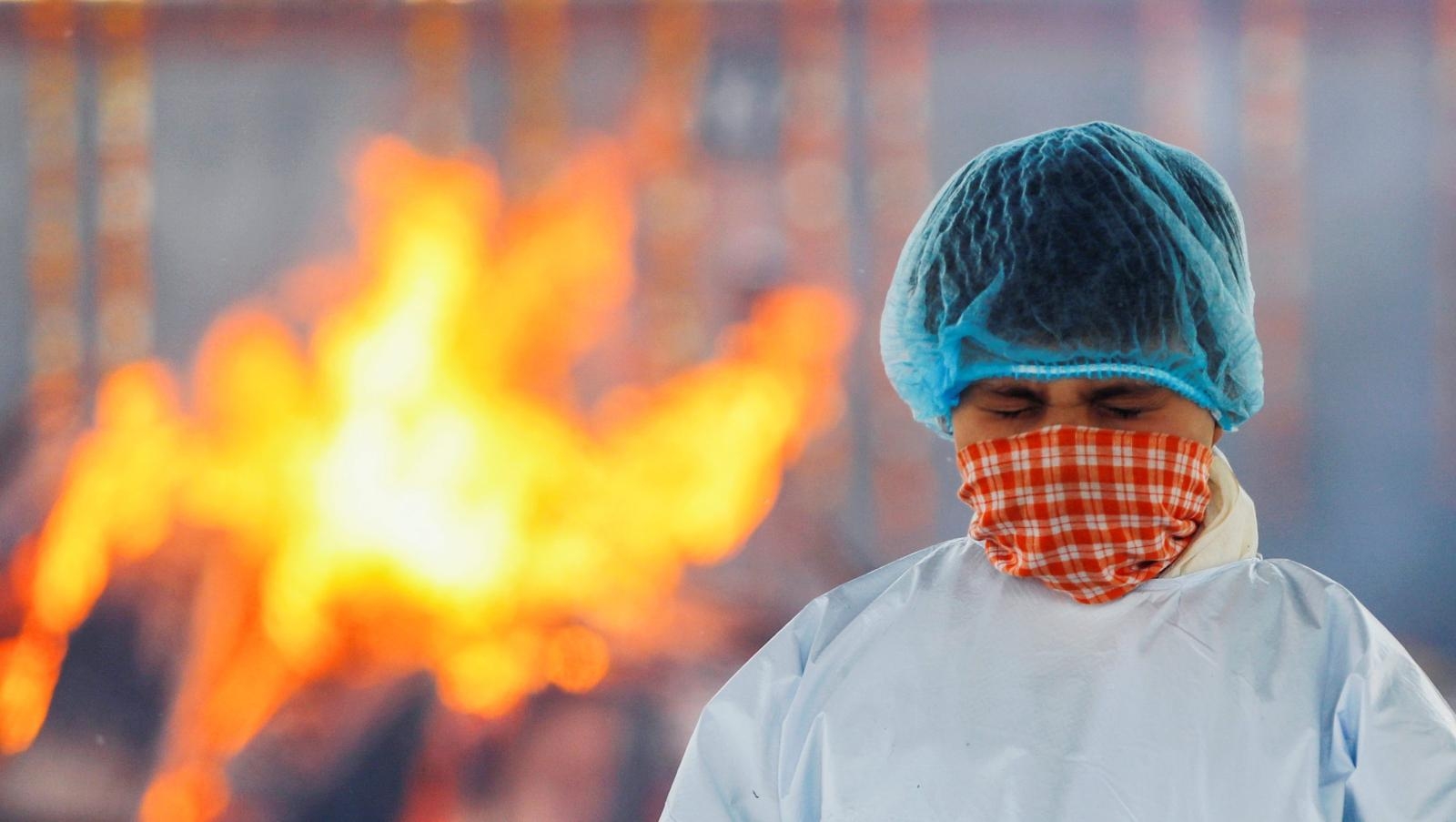 (Photo: QUARTZ)
Countries promise rapid aid as COVID rages in India
Several countries have promised to rapidly send supplies to help India as the country reels from shortages of oxygen and medicines amid a devastating second wave of the coronavirus, Al Jazeera reported.
The White House said in a statement it had identified sources of raw material urgently needed for India's manufacture of the Covishield vaccine and will make those available.
European Commission chief Ursula von der Leyen tweeted that the organisation was "pooling resources to respond rapidly to India's request for assistance".
France, the United Kingdom and Germany also promised rapid support. Neighbouring rival Pakistan offered medical equipment and supplies after Prime Minister Imran Khan tweeted prayers for a "speedy recovery".
Australia PM Scott Morrison says that his government is currently working with India's to determine how it can assist. The two countries together with the US and Japan, are in a bloc called the Quad, that have pledged to supply a billion doses of the Covid-19 vaccine across Asia.
China Foreign ministry spokesperson Zhao Lijian says that Beijing is "ready to provide support and help according to India's need." Suspending old rivalries, they are currently in talks with Indian health officials.
Germany sent 23 mobile oxygen generation plants for use in military units tending to Covid-19 patients. They're expected to arrive in India this week, according to QUARTZ.
Putin and Biden May Meet in June
Russian President Vladimir Putin and his U.S. counterpart Joe Biden may meet in June, RIA news agency reported on Sunday, citing a Kremlin aide, amid simmering tensions between Moscow and the West.
The foreign policy adviser, Yuri Ushakov, said a firm decision on the meeting has not been taken yet.
"We will take a decision depending on many factors," Ushakov, the Russian ambassador to the United States from 1998 to 2008, was quoted as saying.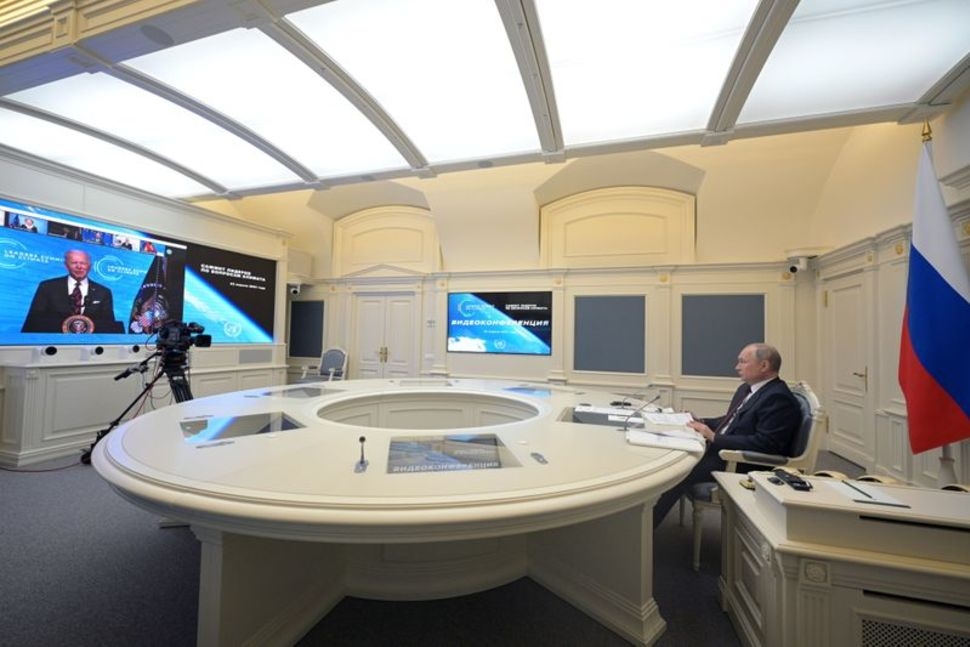 Russian President Vladimir Putin listens to U.S. President Joe Biden as he attends a virtual global climate summit via a video link in Moscow, Russia April 22, 2021 (Photo: Reuters)
Separately, Russian Foreign Minister Sergei Lavrov, cited by RIA, said on Sunday that Biden's proposal for the summit has been received "positively" and is now under consideration.
Russia's Kommersant daily, citing unnamed sources, said Biden had offered Putin to meet on June 15-16 in a European country.
The Kremlin did not immediately respond to a Reuters request for comment.
Putin and then U.S. President Donald Trump held a summit in Helsinki in July 2018, US News reported.
US begins local withdrawal from Afghanistan
Gen. Austin Scott Miller, commander of US Forces Afghanistan and NATO's Resolute Support Mission, confirmed Sunday that the US has begun to withdraw troops from the country in local areas.
"All of our forces are now preparing to retrograde. Officially the notification date will be the first of May, but at the same time as we start taking local actions we have already begun that," Miller told reporters when asked at a news conference in Kabul, Afghanistan, if the American withdrawal from bases had begun.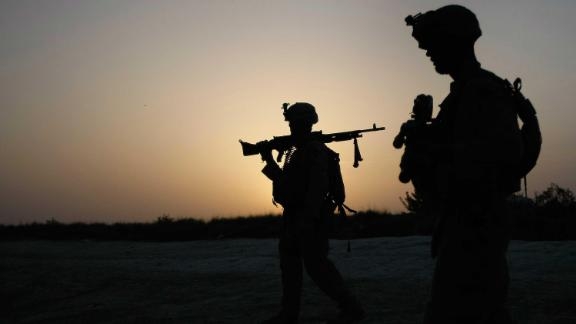 (Photo: KION546)
CNN previously reported that US military withdrawal from Afghanistan was underway with equipment being packed and shipped out, according to three defense officials. President Joe Biden announced his decision to end America's longest war earlier this month, arguing that the decades-long conflict no longer aligned with American priorities. The deadline the President has set for troops to withdraw is absolute -- with no potential for an extension based on worsening conditions on the ground.
Miller also said that the US bases in Afghanistan will be given "primarily" to the Ministry of Defense and other Afghan forces, as well as some equipment, as reported by CNN.
Philippine coast guard holds drills in disputed South China Sea
The Philippine coast guard is conducting drills in the South China Sea which an official said Sunday were part of efforts to secure "our maritime jurisdiction" over the disputed waters.
The exercises near the Philippine-occupied Thitu Island and China-controlled Scarborough Shoal come amid heightened tensions over the resource-rich sea.
The latest diplomatic wrangle between the two countries was triggered by the detection last month of hundreds of Chinese vessels in the Spratly Islands.
Most of the boats have since dispersed around the contested archipelago.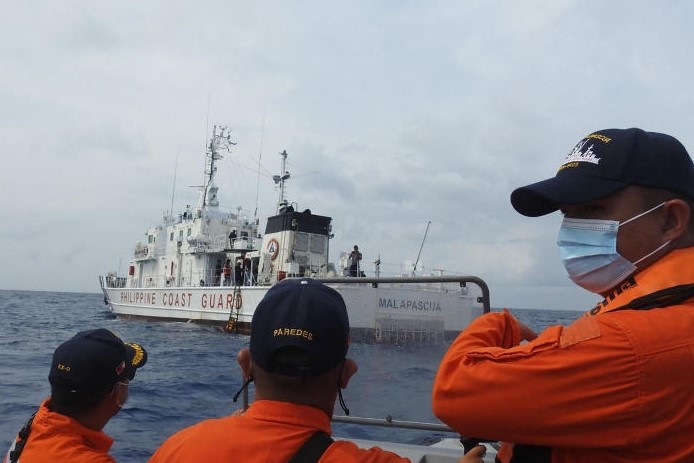 In this undated handout photo received from the Philippine Coast Guard (PCG) on Sunday, coast guard personnel conduct maritime exercises near Thitu island, in the disputed South China sea. (Philippine coast Guard (PCG) / AFP photo)
China -- which claims almost the entirety of the sea -- has refused repeated demands by the Philippines to call back the ships, which Manila says are maritime militia vessels and Beijing says are fishing boats.
In response, the Philippines has deployed more patrol vessels, including coast guard and navy ships, to intensify surveillance and prevent illegal fishing.
The coast guard drills began last week, BangKok Post reported.
Gold price forecast – gold markets struggle with 50 week EMA
Gold markets have gone back and forth during the course of the week to test the 50 week EMA. However, you can see that we have failed to continue going higher.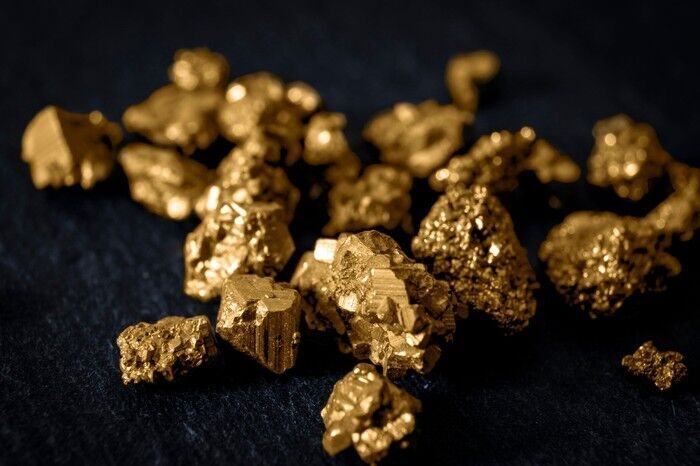 (Photo: Arizona Daily Stars)
Gold markets have rallied during the initial course of the week to test the $1800 level and the 50 week EMA. However, we have given up those gains and it now looks as if we are going to perhaps pull back a bit. It looks as if we are currently stuck in a larger consolidation area between $1800 and $1700, and therefore I think it is likely that we will see more choppy behavior than anything else. The markets are currently being thrown around by the US dollar and risk appetite, not to mention the 10 year yield, FX Empire reported.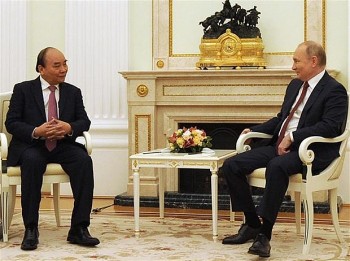 National
An article in Russia's independent newspaper focused on the Vietnam-Russia relationship and the significance of President Nguyen Xuan Phuc's visit to Russia from Nov. 29 to Dec. 2.