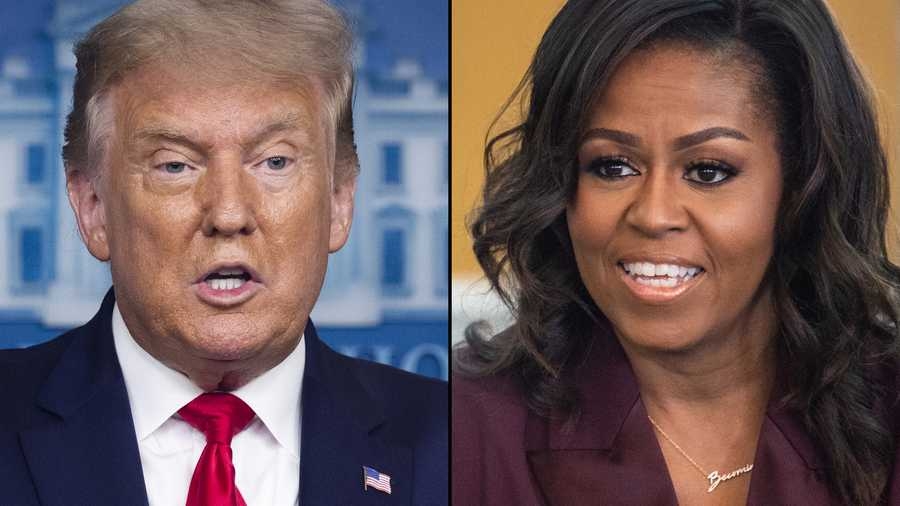 President Trump and former first lady Michelle Obama were named the most admired man and woman in 2020 (Photo: KCCI)
President Trump and Michelle Obama most admired man and woman in America
President Trump and former first lady Michelle Obama were named the most admired man and woman in 2020, according to an annual survey by Gallup. The analytics and advisory company conducted telephone interviews with a random sample of 1,018 adults across the country in the first weeks of December.
Last year, Trump tied with former President Barack Obama, who was named most admired the past 12 consecutive years. But the president managed to pull away this year with 18%, 3% ahead of his predecessor.
As reported by NPR, Michelle Obama was ranked as the most admired woman in America for the third year in a row. The runner-up was Vice President-elect Kamala Harris, followed by first lady Melania Trump, according to Gallup.
The poll has taken place every year since 1946. White House occupants — past, present and future presidents and first ladies — are almost always contenders, Gallup said. As most admired man, 48% of Republicans chose Trump, with no other public figure receiving more than 2%. Democrats split their votes between Barack Obama, 32%, and President-elect Joe Biden, 13%.
Outside of the political realm, Americans named Dr. Anthony Fauci, Pope Francis, Elon Musk, Bill Gates and the Dalai Lama as the most admired men of the year.
Pompeo slams Chinese Communist Party for sentencing journalist who reported on coronavirus to 4 years in jail
Secretary of State Mike Pompeo condemned China's sentencing of a journalist who reported on COVID-19 to four years in prison, saying that the Chinese Communist Party will do "whatever it takes" to silence those who question it, said Fox News.
"The United States strongly condemns the People's Republic of China's (PRC) sham prosecution and conviction of citizen journalist Zhang Zhan on December 28. We call on the PRC government to release her immediately and unconditionally," Pompeo said in a statement.
"The Chinese Communist Party (CCP) has shown once again it will do whatever it takes to silence those who question the Party's official line, even regarding crucial public health information."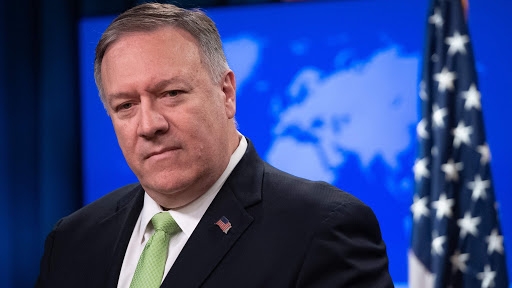 Secretary of State Mike Pompeo (Photo: Financinal Times)
Zhang, 37, was sentenced to four years in prison Monday after she reported on crowded hospitals and the conditions in Wuhan earlier this year. Reports said she was convicted on the offense of "picking quarrels and provoking trouble."
Zhang had posted videos on YouTube that showed interviews with residents and images of the Wuhan Institute of Virology.
Pompeo said that the world had "heavily relied" on the information provided by Zhang and other citizen journalists after the CCP restricted and manipulated coronavirus information at the start of the outbreak. "Her hasty trial, to which foreign observers were denied access, shows how fearful the CCP is of Chinese citizens who speak the truth," the statement read.
Cambodia begins first crude oil production in joint venture with Singapore's KrisEnergy
Cambodian Prime Minister Hun Sen on Tuesday announced that the kingdom had extracted its first drop of crude oil from its waters, a long-awaited milestone for one of Southeast Asia's poorest nations.
The joint venture between Cambodia and Singapore's KrisEnergy will see the extraction of the oil from fields in the Gulf of Thailand.
The area boasts significant oil deposits, with Chevron first finding proven reserves off Cambodia in 2005. But production stalled as the government and the US giant failed to reach a revenue-sharing agreement, leading the firm to sell its stake to Singapore's KrisEnergy in 2014, according to SCMP.
Hun Sen hailed the first extraction of crude "a new achievement for Cambodia's economy".
KrisEnergy said the concession started production at an area off the southwestern coast of Sihanoukville on Monday and would progress in phases once new wells were commissioned and completed.
KrisEnergy expects a peak production rate of 7,500 barrels a day from an initial phase – a modest amount compared with Cambodia's oil-producing neighbours Vietnam and Thailand.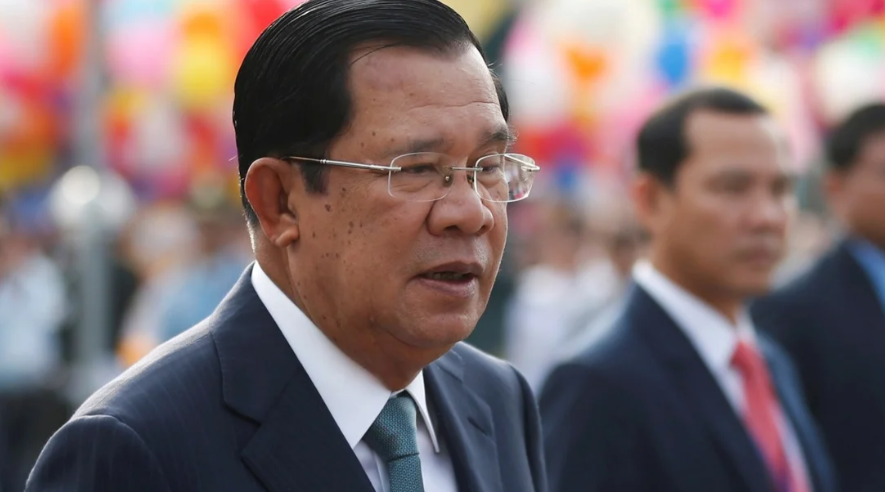 Cambodia's Prime Minister Hun Sen. (Photo: Reuters)
Russian Navy to operate 7 Antey-class submarines by late 2023
Six Project 949A nuclear-powered submarines will get repaired based on their technical condition while the nuclear-powered sub Irkutsk will be modernized under the Project 949AM, according to a source in the defense industry.
"By this time [2023], six Project 949A nuclear-powered submarines will get repaired based on their technical condition while the nuclear-powered sub Irkutsk will be modernized under the Project 949AM," the source specified.
TASS has no official confirmation of this information yet.
Currently, the nuclear-powered submarine Irkutsk is undergoing repairs and upgrade at the Far Eastern Zvezda ship repair plant. A source earlier told TASS that the sub's strike capabilities would grow at least two-fold after its upgrade and it would be capable of carrying 48 new Kalibr-PL, Oniks and Tsirkon missiles.
According to the data of open sources, five Project 949A submarines are currently operational in the Northern and Pacific Fleets and one sub is under repairs. They carry 24 P-700 Granit anti-ship missiles as their basic strike weapons. One submarine of this project, the Kursk, sank in an accident in 2000.
Project 971 nuclear-powered submarine Vepr (Photo: TASS)
Gold price forecast – gold markets continue sideways dance
Gold markets have rallied just a bit on Tuesday as we continue to dance around the 50 day EMA. At this point, we are simply killing time.
Gold markets have rallied just a bit during the trading session on Tuesday, as we continue to see markets kill time as we head into the new year. Ultimately, this is a market that I think does go higher, but you need to keep an eye on the $1900 level as resistance. Underneath, the 50 day EMA offers support as we have seen over the last several days. Ultimately, this is a market that continues to form a "V bottom", which of course is a bullish sign as well. We had recently reached down towards the $1800 level, bouncing from the 200 day EMA as well. This is typical for a major pull back, and now it looks like we are ready to continue the longer-term uptrend.
With stimulus being signed in the United States, and likely to be expanded, it makes quite a bit of sense that we would continue to see the US dollar lose value in the process. Ultimately, this is a market that will probably break above the $1900 level, reaching towards the $1950 level. After that, then we go looking towards the $2000 level, followed by the $2100 level. Longer-term, I think we go even further than that, so given enough time I do think that gold into being a longer-term "buy-and-hold" type of scenario.
The fact that it is more of an investment than a short-term trade suggests that you have time to get involved, but more importantly it also suggests that you should not jump into the market with a huge position. At this point, you are looking for value on dips and simply riding the wave higher, according to FX Empire.
Jasmine Le