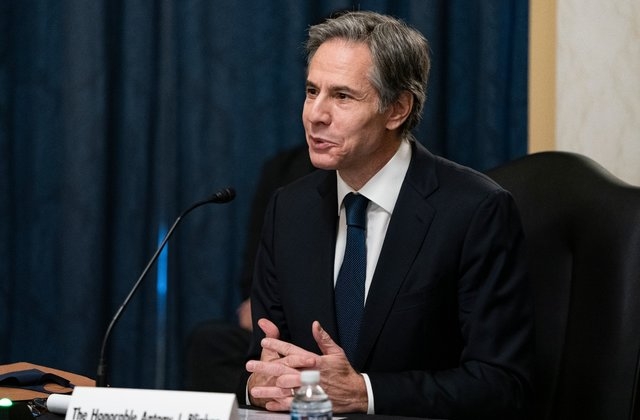 Antony Blinken was appointed to be the next US secretary of state (Photo: US News)
US Senate confirms Blinken as Biden's secretary of state
The United States Senate has confirmed Antony Blinken to be the next US secretary of state, the nation's top diplomat.
Blinken's confirmation by a vote of 78-22 signals broad political support for President Joe Biden's promise of an American foreign policy focused on diplomacy and alliances.
In his confirmation hearing, Blinken said the new Biden administration would end US military support for the Saudi-led campaign in Yemen and seek a return to an Iran nuclear deal negotiated by the Obama administration.
"We will revitalise American diplomacy to deal with and take on the most pressing challenges of our time," Blinken told the Senate Foreign Relations Committee on January 19.
"American leadership still matters," Blinken said, describing the world as one defined by "rising nationalism, receding democracy, growing rivalry from China and Russia, and other authoritarian states".
Blinken is a former White House national security aide and former chief of staff to Biden on the Senate Foreign Relations Committee. He takes the helm at the State Department after former Secretary of State Mike Pompeo who saw many career foreign service officers leave the Trump administration, as reported by Al Jazeera.
Russia, US exchange documents to extend nuclear pact
Russia and the United States traded documents Tuesday to extend their last remaining nuclear arms control treaty days before it is due to expire, the Kremlin said.
A Kremlin readout of a phone call between U.S. President Joe Biden and Russian President Vladimir Putin said the two leaders voiced satisfaction with the exchange of diplomatic notes about extending the New START treaty.
The pact's extension doesn't require congressional approval in the U.S., but Russian lawmakers must ratify the move. Top members of the Kremlin-controlled parliament said they would fast-track the issue and complete the necessary steps to extend the treaty this week.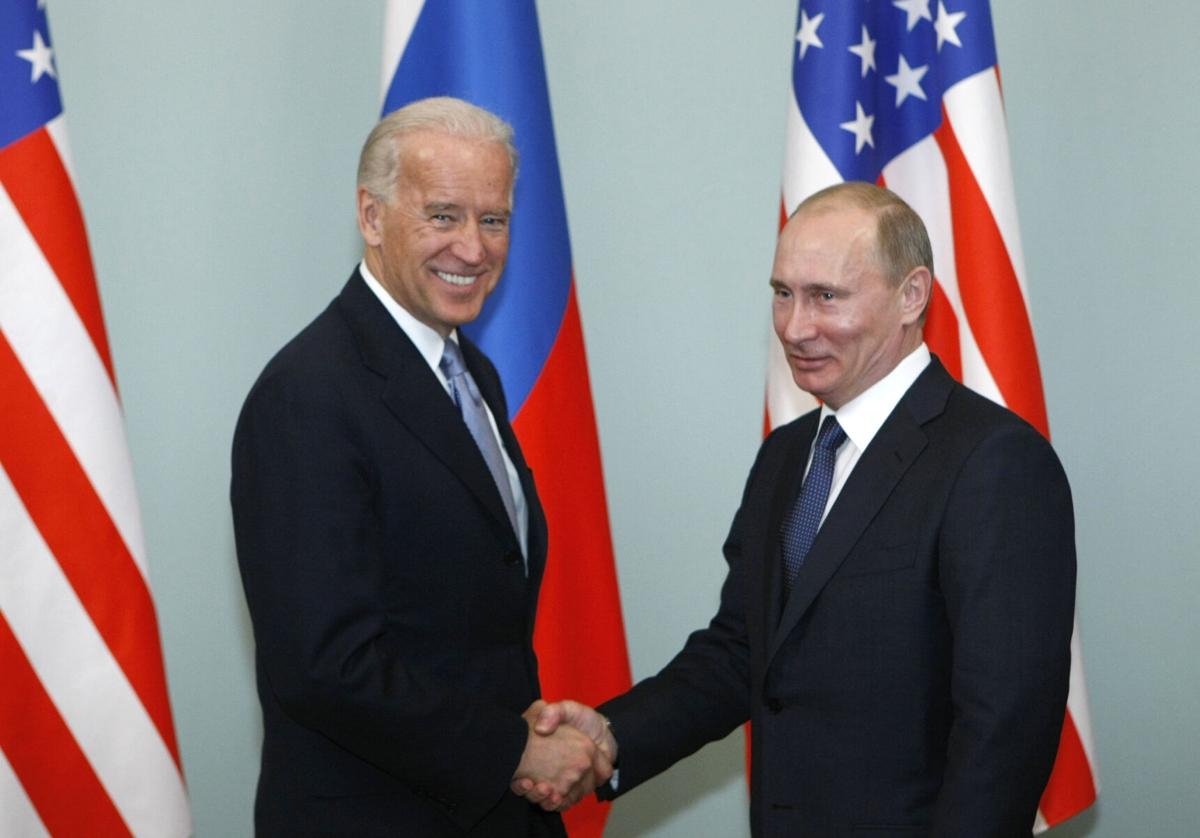 (Photo: Lompoc record)
New START expires on Feb. 5. After taking office last week, Biden proposed extending the treaty for five years, and the Kremlin quickly welcomed the offer.
The treaty, signed in 2010 by President Barack Obama and Russian President Dmitry Medvedev, limits each country to no more than 1,550 deployed nuclear warheads and 700 deployed missiles and bombers, and envisages sweeping on-site inspections to verify compliance.
Biden indicated during the campaign that he favored the preservation of the New START treaty, which was negotiated during his tenure as U.S. vice president, Abc News reported.
Israeli military chief warns of new plans to strike Iran
Israel's military chief Tuesday warned the Biden administration against rejoining the 2015 Iran nuclear deal, even if it toughens its terms, adding he's ordered his forces to step up preparations for possible offensive action against Iran during the coming year.
The comments by Lt. Gen. Aviv Kohavi came as Israel and Iran both seek to put pressure on President Joe Biden ahead of his expected announcement on his approach for dealing with the Iranian nuclear program. In Iran, leaders said they would not wait indefinitely for Biden to act.
In his address to the Institute for National Security Studies, Kohavi said a return to the deal, even with some improvements, "is bad operationally and it is bad strategically." He said allowing Iran to proceed with a nuclear program would be "an unacceptable threat and will lead to nuclear proliferation across the region." Iran says its nuclear program is for peaceful purposes only and Israel's military would be prepared to attack on its own if needed.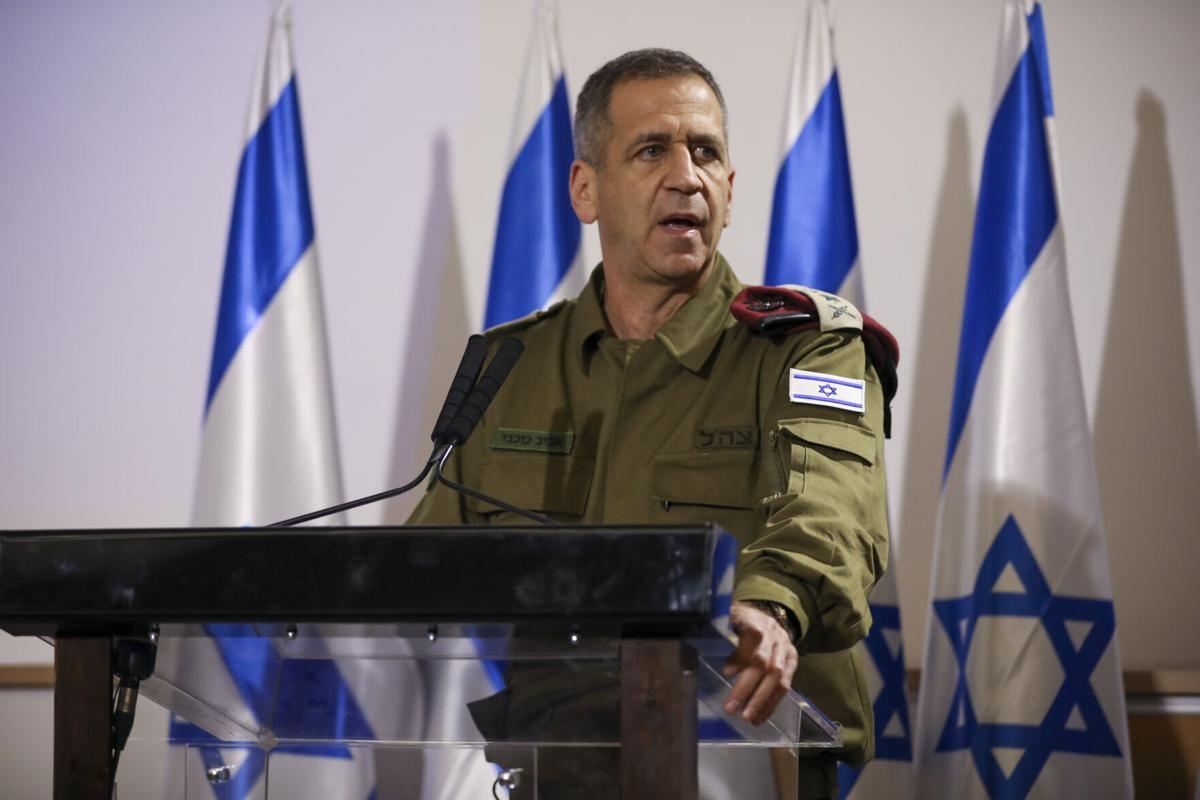 (Photo: Tulsa World)
Just hours before Kohavi spoke against a deal, Iran prodded Biden to rejoin the atomic accord. Israeli officials, including Kohavi, say that Iran is in a much weaker position than in 2015 after years of sanctions by the Trump administration. They say that any new deal should eliminate "sunset" provisions that phase out certain limits on Iran's nuclear activities, address Iran's long-range missile program and its military involvement and support for Israel's enemies across the region, abc News reported.
Three of Mexico's most powerful men have COVID-19
President Andrés Manuel López Obrador, 67, a center-left populist known to his legions of fans as AMLO, said on Sunday that he had tested positive for the virus and had isolated in his apartment in Mexico's National Palace with "mild symptoms."
On Monday, the son of Carlos Slim, an 80-year-old telecommunications mogul and Mexico's wealthiest man, reported that his father has been suffering from COVID-19 for a week and is being treated at a hospital.
It was a barrage of shocking news for a country that was already closely following the condition of Cardinal Norberto Rivera Carrera, a 78-year-old retired archbishop, who has been in intensive care since Jan. 12.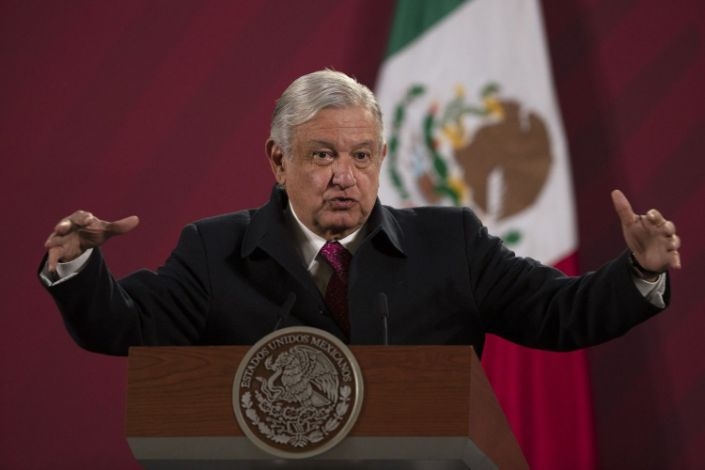 Mexican President Andrés Manuel López Obrador, 67, said Sunday that he had tested positive for the virus and had isolated in his apartment in the National Palace with "mild symptoms." (Photo: AP)
The illness of three men who represent the country's traditional axis of power — church, state and commerce — is a potent reminder of just how bad things have become in Mexico.
The country has recorded nearly 150,000 official COVID-19 deaths — the fourth-highest death toll in the world. Yet officials acknowledge that the true count is much higher. Mexico tallied 274,486 more deaths of all types in 2020 than in a normal year, and health experts said the vast majority are probably attributable to the pandemic, according to LA Times.
Gold price forecast – gold quiet ahead of the FOMC
Gold markets went back and forth during the course of the trading session on Tuesday as we continue to see hesitation before the FOMC.
Gold markets have been relatively quiet during the trading session on Tuesday as we await the FOMC decision on Wednesday. Ultimately, this is a market that will move back and forth with the US dollar, so therefore it should not be a huge surprise to see it relatively directionless. From a longer-term standpoint though, it certainly does look as if the 200 day EMA underneath at the $1822 level has been supportive and will more than likely continue to be.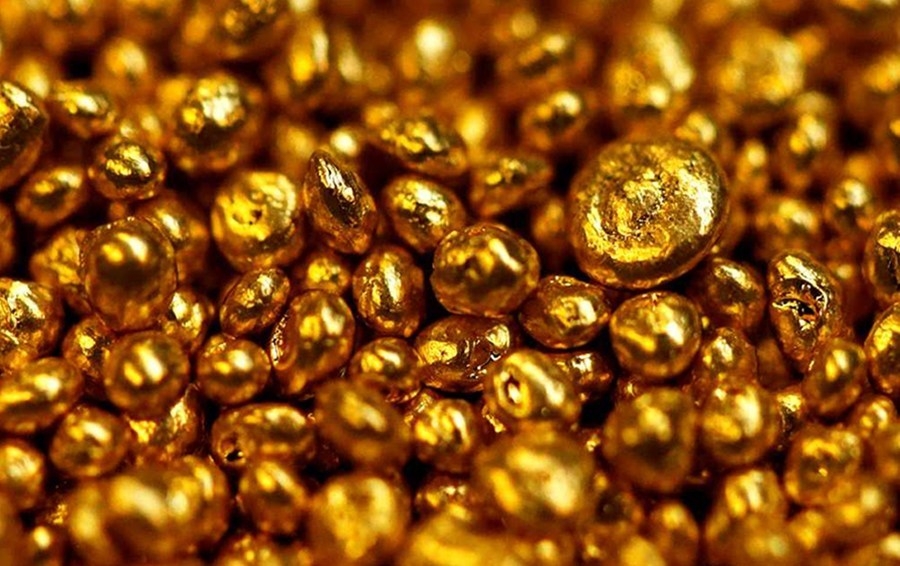 (Photo: Nairemetrics)
The choppy behavior over the last couple of days should not be a huge surprise, as we are essentially stuck between the 50 day EMA and the 200 day EMA, which typically means a lot of back and forth, FX Empire reported.
Jasmine Le