World breaking news today (January 26): Biden lifts Pentagon's ban on transgender people serving in military
World breaking news today (January 26): Biden lifts Pentagon's ban on transgender people serving in military. Meanwhile, Italy PM Conte to resign on Tuesday, Mexican president contracts COVID-19, nCoV vaccine and gold price forecast also make headlines today.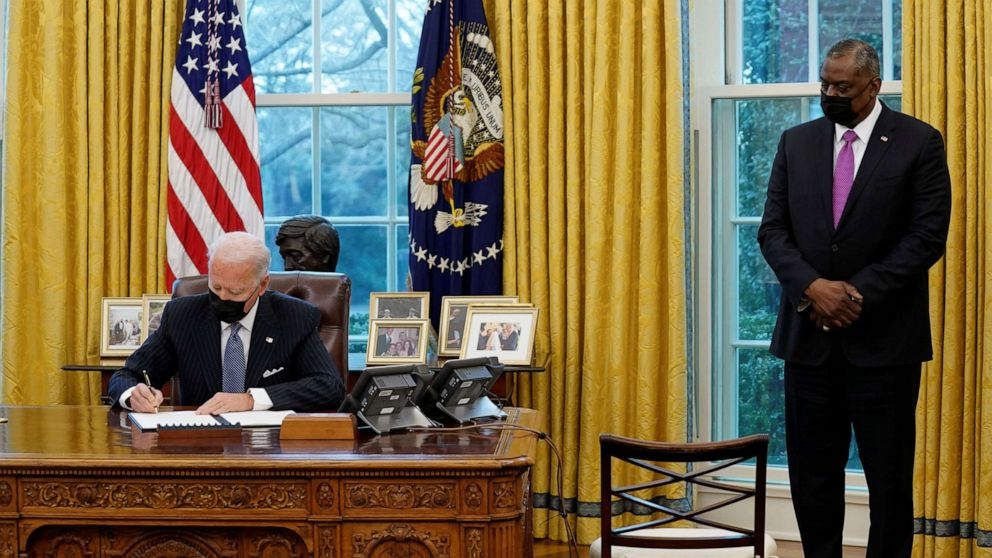 President Joe Biden meets with new U.S. Defense Secretary Lloyd Austin in the Oval Office at the White House in Washington, D.C., Jan. 25, 2021 (Photo: Reuters)
Biden lifts Pentagon's ban on transgender people serving in military
At a signing ceremony in the Oval Office, President Joe Biden said the order reinstates "a position that the previous commanders and, as well, as the secretaries have supported."
"What I'm doing is enabling all qualified Americans to serve their country in uniform and essentially restoring the situation that used to be before, where transgender personnel -- if qualified in every other way -- can serve their government in the United States military," he added.
New Defense Secretary Lloyd Austin and chairman of the Joint Chiefs of Staff Gen. Mark Milley joined Biden at the signing Monday.
The controversial ban was announced by former President Donald Trump in 2017 through a tweet. It reversed an Obama administration policy that allowed open service by transgender people.
Under Biden's new executive order, all individuals who identify as transgender will be allowed to serve openly and to enter the military services in their self-identified gender.
This revised policy will also ensure all medically necessary transition-related care authorized by law is available to all service members and will re-examine all cases of transgender service members who may be in the midst of some form of adverse administrative proceedings.
In 60 days, the military services will report back to Austin on the progress they are making in implementing the policies and procedures announced on Monday, abc News reported.
Italy PM Conte to resign on Tuesday, seek fresh mandate
Italian Prime Minister Giuseppe Conte will hand in his resignation to the head of state on Tuesday after a morning cabinet meeting to inform his ministers, Conte's office said.
The prime minister, who has been in office since June 2018, hopes President Sergio Mattarella will give him a mandate to form a new government with broader backing in parliament, senior government sources said.
Conte lost his majority in the upper house Senate last week, when the centrist Italia Viva party led by former premier Matteo Renzi quit the coalition in a row over the government's handling of the coronavirus crisis and economic recession.
Conte's efforts to lure centrist and independent senators to the government's ranks have met little success.
Italian Prime Minister Giuseppe Conte (Photo: Epoch Times)
The cabinet is convened for 9 a.m (0800 GMT), at which Conte "will inform his ministers of his intention to resign. He will then go to see President Sergio Mattarella," the cabinet office statement said.
Conte had resisted resigning so far for fear that he might not be reappointed. Instead, he tried to draw wavering senators into his camp with vague promises of a new government pact and possible ministerial positions.
But his efforts have floundered and lawmakers from the co-ruling Democratic Party (PD) said he needed to stand down and open formal negotiations in order to win time to create a new coalition, according to Reuters.
Mexican president contracts COVID-19 after worst week of pandemic
Mexico's President Andres Manuel Lopez Obrador said on Sunday he had tested positive for COVID-19 amid the country's deadliest week yet in the coronavirus pandemic, which has pushed the health system of the Mexican capital to its limits, as reported by Reuters.
The 67-year-old president, who was a heavy smoker until suffering a major heart attack in 2013, said in a tweet that his symptoms were light and he was receiving treatment.
"As always, I am optimistic," said Lopez Obrador, who has resisted wearing a face mask in public since the virus reached Mexico over 10 months ago.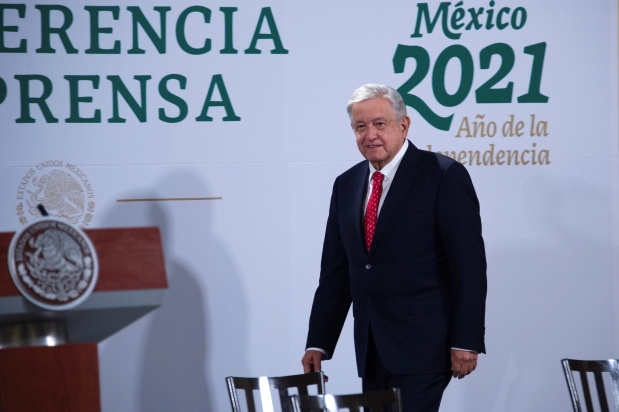 Mexico's President Andres Manuel Lopez Obrador (Photo: Gulf News Today)
The president said he would continue working, and still planned to take part in a call with Russian President Vladimir Putin on Monday morning. But the veteran leftist will step back from his regular public schedule, which has dominated the country's political life since he first took office in December 2018.
The health ministry said officials were reviewing who the president had been in contact with in the past few days and that most of them would self-isolate. Economy Minister Tatiana Clouthier was isolating, a spokeswoman said.
Moderna says it believes vaccine will work against new variants
Moderna Inc said on Monday it believes its COVID-19 vaccine protects against new variants found in Britain and South Africa, although it will test a new booster shot aimed at the South African variant after concluding the antibody response could be diminished.
The company said in a news release it found no reduction in the antibody response against the variant found in Britain. Against the South African variant, it found a reduced response but still believed its two-dose regimen would provide protection.
Moderna shares closed 12.2% higher at $147.00 on Monday.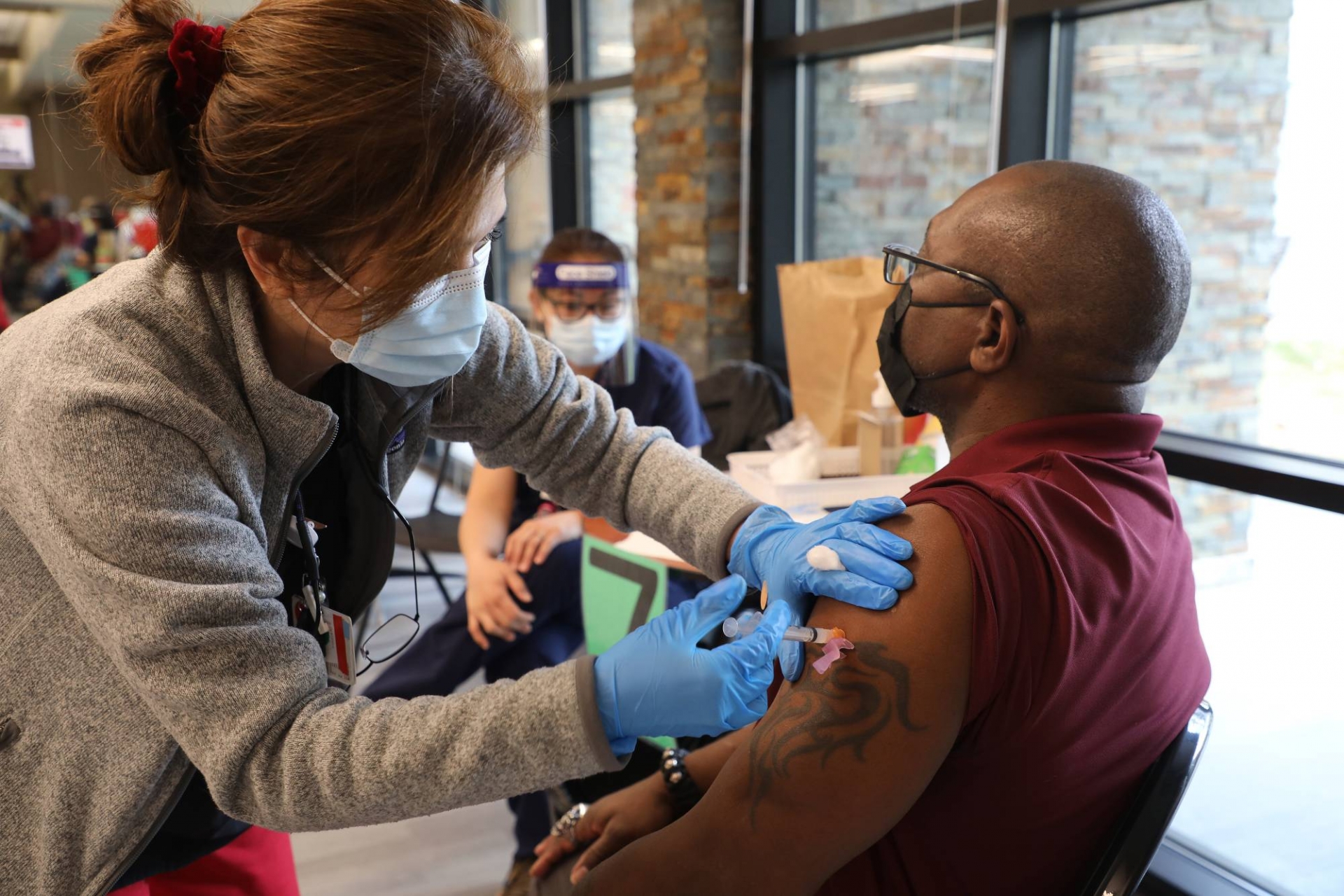 (Photo: Japan Times)
The emergence of new variants in Britain, South Africa and Brazil has created some concern that mutations in the virus may make vaccines less effective.
Moderna said it is looking at whether a booster shot - either of its existing vaccine or of a new shot designed to protect against the South African variant - could be made available in future if evidence were to emerge that protection declined, Reuters said.
Gold price forecast – gold markets stagnant
Gold markets have gone back and forth during the trading session on Monday as we are sitting between the 50 day EMA and the 200 day EMA indicators.
Gold markets have gone back and forth during the trading session on Monday to kick off the week rather quietly. The market of course moves back and forth on a handful of factors, not the least of which would be the US dollar. The greenback has been a little bit firmer during the trading session, so that has put a little bit of hesitation into the gold market itself. Furthermore, the 50 day EMA above has offered significant resistance over the last three candlesticks, but I do think that the path of least resistance is probably still higher over the longer term.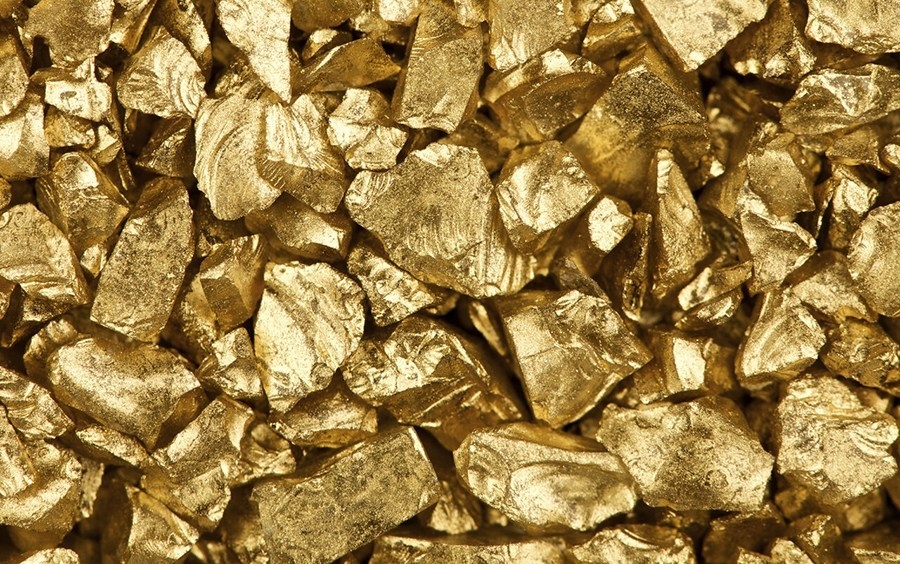 (Photo: Nairametrics)
To the downside, the 200 day EMA offers support at the $1821 level, and that of course you have the $1800 level underneath there that could also come into play and offer support based upon the fact that it was previous support, and it is of course a large, round, psychologically significant figure. If we were to break below there, then the next support level is closer to the $1750 level and breaking that would be absolutely toxic for gold, according to FX Empire.
Moderna says it believes vaccine will work against new variantsMexican President Andres Manuel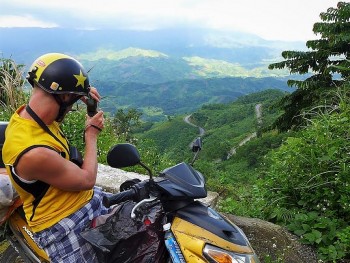 Viet's Home
Written with such love and care for Vietnam, the brilliant travel guides of Tom Divers inspire expats and foreign tourists to explore the wild, remote corners of the nation.