US terrorism alert warns of politically motivated violence
The Department of Homeland Security issued a national terrorism bulletin Wednesday warning of the lingering potential for violence from people motivated by anti-government sentiment after President Joe Biden's election, suggesting the Jan. 6 riot at the Capitol may embolden extremists and set the stage for additional attacks, AP reported.
The department did not cite any specific plots, but pointed to "a heightened threat environment across the United States" that it believes "will persist" for weeks after Biden's Jan. 20 inauguration.
It is not uncommon for the federal government to warn local law enforcement through bulletins about the prospect for violence tied to a particular event or date, such as July 4.
But this particular bulletin, issued through the department's National Terrorism Advisory System, is notable because it effectively places the Biden administration into the politically charged debate over how to describe or characterize acts motivated by political ideology, and suggests it regards violence like the kind that overwhelmed the Capitol as akin to terrorism.
The bulletin is an indication that national security officials see a connective thread between different episodes of violence in the last year motivated by anti-government grievances, including over COVID-19 restrictions, the 2020 election results and police use of force. The document singles out crimes motivated by racial or ethnic hatred, such as the 2019 rampage targeting Hispanics in El Paso, Texas, as well as the threat posed by extremists motivated by foreign terror groups.
The alert comes at a tense time following the riot at the Capitol by supporters of then-President Donald Trump seeking to overturn the presidential election. DHS also noted violent riots in "recent days," an apparent reference to events in Portland, Oregon, linked to anarchist groups.
Biden stresses commitment to defend Japan in first call with Suga
President Joe Biden reaffirmed Wednesday the United States' commitment to defend Japan in his first phone call with Prime Minister Yoshihide Suga, striking a note of reassurance after the Trump era.
Biden and Suga both urged denuclearization of the whole Korean Peninsula in the call — their first since Biden took office last week.
They discussed Washington's "unwavering commitment to the defense of Japan under Article 5 of our security treaty," the White House said, and Biden reaffirmed "his commitment to provide extended deterrence to Japan."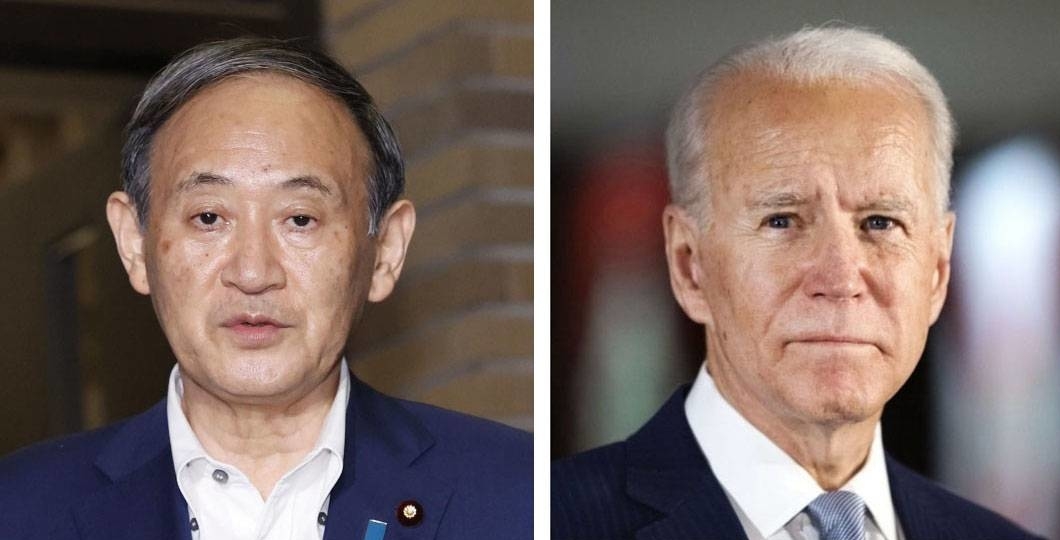 President Joe Biden reaffirmed the United States' commitment to defend Japan in his first phone call with Prime Minister Yoshihide Suga on Wednesday. (Photo: Kyodo)
The U.S. backing "includes the Senkaku Islands" — an area claimed both by Japan and China, which calls the islands the Diaoyus, the statement said.
The leaders also "discussed regional security issues, including China and North Korea. They together affirmed the necessity of complete denuclearization of the Korean Peninsula."
Suga agreed to visit the United States as soon as possible, telling reporters in Japan after the call that the trip would be planned "while watching the coronavirus infection situation."
New U.S. secretary of state stands by demand Iran return to nuclear deal before U.S. does
U.S. Secretary of State Antony Blinken on Wednesday stuck to his stance that Tehran must resume complying with the Iran nuclear deal before Washington, which abandoned the pact under former President Donald Trump, would do so.
Making his first public comments on Iran as the chief U.S. diplomat, Blinken reiterated President Joe Biden's policy "that if Iran comes back into full compliance with its obligations under the JCPOA, the United States would do the same thing."
The nuclear deal, formally called the Joint Comprehensive Plan of Action (JCPOA), was struck by Iran and six major powers in 2015 and committed Iran to restricting its nuclear program in return for sanctions relief from the United States and others.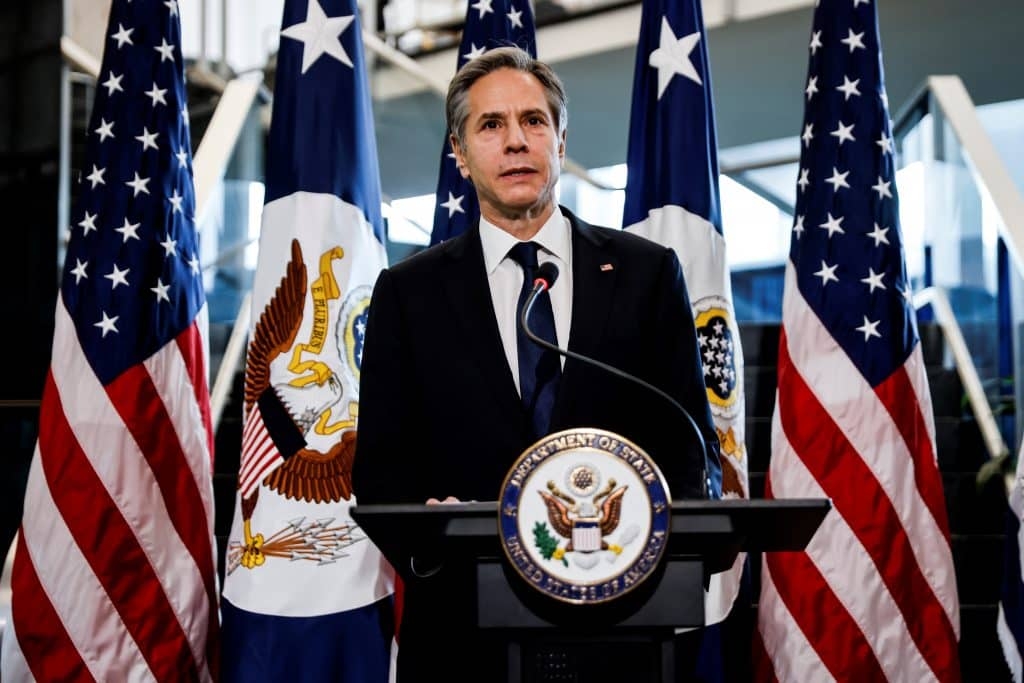 U.S. Secretary of State Antony Blinken (Photo: IJR)
Trump abandoned the deal in 2018 and reimposed U.S. sanctions, leading Iran to begin violating its terms.
If Iran returns to the deal, Washington would seek to build what Blinken called a "longer and stronger agreement" that would deal with other "deeply problematic" issues, Reuters said.
English lockdown set to last until at least March, Johnson indicates
Prime Minister Boris Johnson indicated on Wednesday the COVID-19 lockdown in England would last until March 8 when schools could start to reopen as the government announced new measures to clamp down on travel to and from Britain.
England has been in lockdown since the start of January with schools, pubs and restaurants closed and people told to stay home as much as possible. Scotland, Wales and Northern Ireland, whose governments decide on their own measures, are also under various restrictions.
Britain has begun a vaccination programme aimed at delivering shots to 15 million people in priority groups by the middle of February.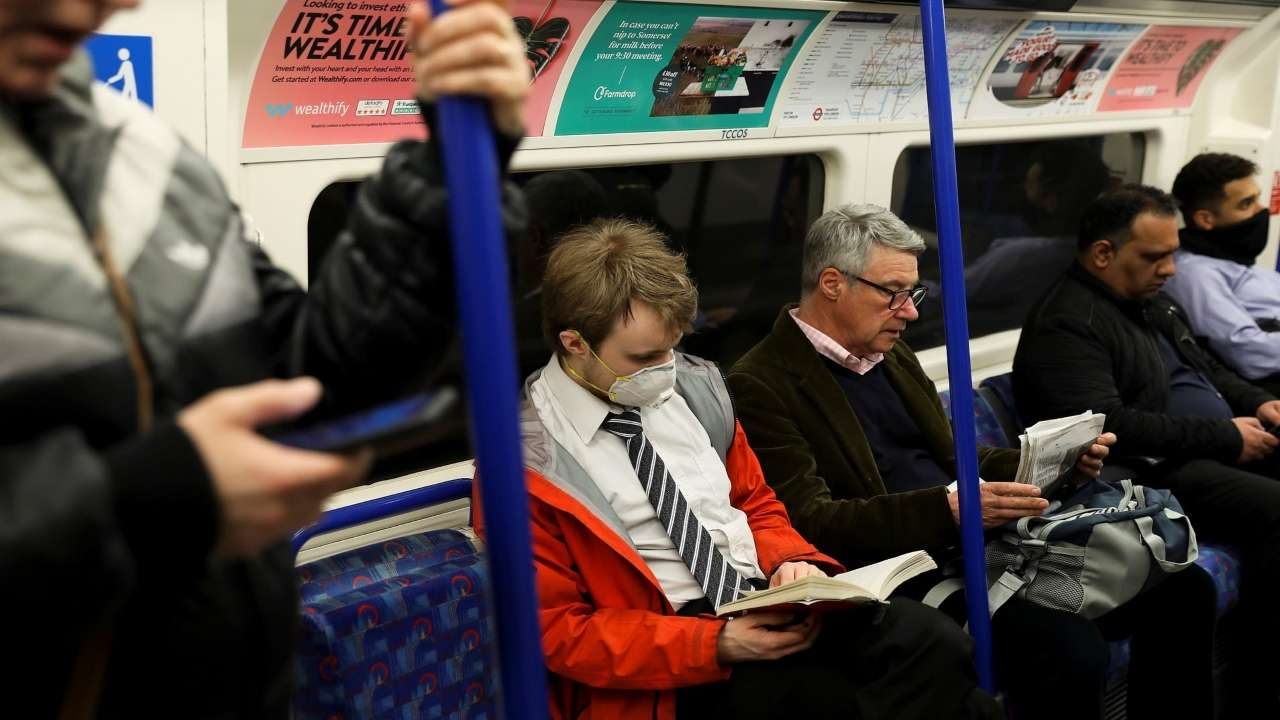 Prime Minister Boris Johnson indicated on Wednesday the COVID-19 lockdown in England would last until March 8 (Photo: DNA India)
Johnson told parliament he hoped that would allow schools to begin reopening the following month.
Britain has banned travellers from 22 high-risk nations, where new coronavirus variants have emerged, such as South Africa and some in South America, or may be present, like Portugal.
The government said new measures would mean travellers to Britain from those countries who could not be refused entry would now have to quarantine for 10 days in government-provided accommodation.
Gold price prediction – prices consolidate following fed decision
Gold prices moved lower but finished off session lows. The dollar moved higher on Wednesday, putting downward pressure on the yellow metal. US yields declined following the Fed monetary policy meeting. In the Fed's statement, the central bank took out language from the December meeting that said that the economy continued to recover but remain below levels at the beginning of the year. Instead, they said that the economy had moderated in recent months, with weakness concentrated in the sectors most adversely affected by the pandemic.
Gold prices edged lower but rebounded into the close nearly forming a doji day with a lower wick. Prices fell below support which is now resistance near the 10-day moving average at 1,850 Support is seen near the January lows at 1,802.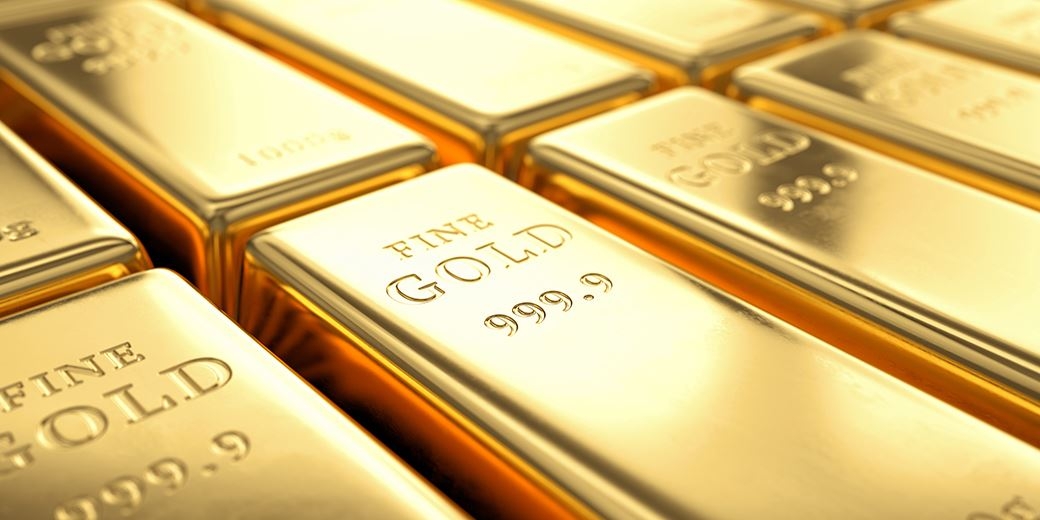 (Photo: CityWire)
Short-term momentum has turned negative as the fast stochastic generated a crossover sell signal, and is now poised to generate a crossover buy signal which is a sign of consolidation. Medium-term negative momentum has decelerated as the MACD (moving average convergence divergence) histogram is printing in the red with a rising trajectory, which points to consolidation, FX Empire said.
Jasmine Le