World breaking news today (March 17): Michigan man charged with threatening to kill Biden, Pelosi and Whitmer
World breaking news today (March 17): Michigan man charged with threatening to kill Biden. Meanwhile, Prince Philip discharged from hospital, Russia threatens to block Twitter, US, Japan warn China on 'coercion, destabilising behaviour' and gold price also make headlines today.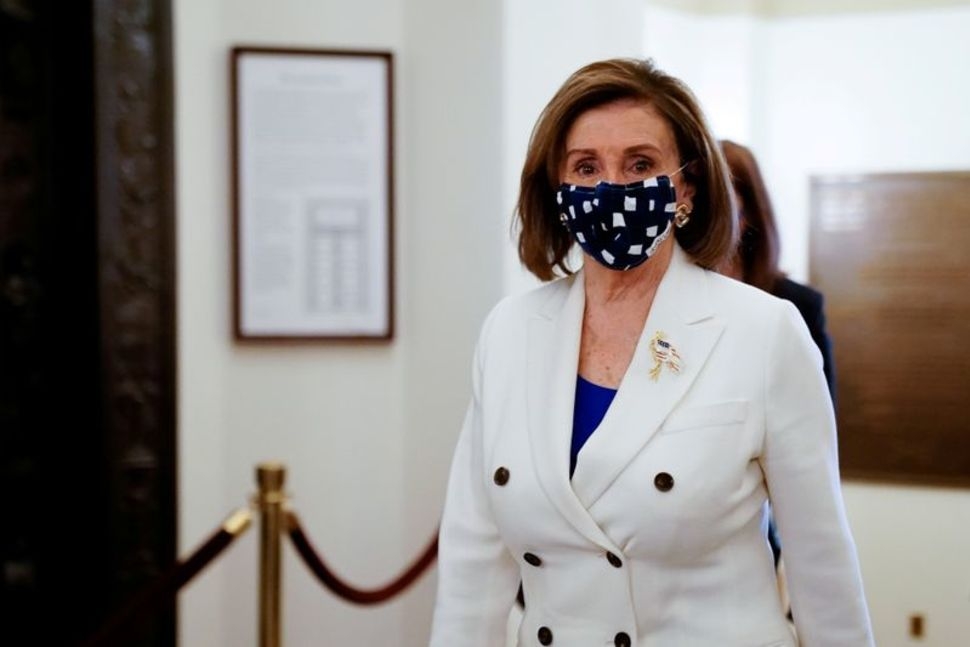 Speaker of the House Nancy Pelosi (D-CA) arrives to the U.S. Capitol the morning of the final House vote on President Biden's coronavirus (COVID-19) relief bill in Washington, U.S., March 10, 2021 (Photo: Reuters)
Michigan man charged with threatening to kill Biden
Michigan state prosecutors have charged a 21-year-old man with threatening to kill President Joe Biden, House Speaker Nancy Pelosi and Michigan Governor Gretchen Whitmer, all Democrats, saying he claimed to "be the catalyst" for an American revolution, officials said on Tuesday.
Whitmer previously had been the target of right-wing militia extremists who plotted to kidnap her ahead of last November's election, according to U.S. prosecutors.
The new and separate charges come as U.S. law enforcement officials including FBI Director Christopher Wray have warned of the growing threat of homegrown violent extremism in the United States.
The office of Michigan Attorney General Dana Nessel on Monday charged Joshua Docter, 21, of Holland, Michigan, with threatening terrorism and using a computer to commit a crime. Each count carries a sentence of up to 20 years in prison.
The suspect turned himself in on Monday and faced a judge on Tuesday, Nessel's office said in a statement.
A lawyer for Docter could not immediately be identified, US News and World reports said.
Prince Philip, the Duke of Edinburgh, discharged from London's King Edward VII hospital
As reported by Abc net, Prince Philip has thanked medical staff and the public for their well-wishes after leaving hospital, where he spent nearly a month under care for several illnesses.
The Duke of Edinburgh was seen leaving King Edward VII private hospital in central London in a black BMW with a police escort just after 10:30am on Tuesday local time.
Buckingham Palace said he was taken back to Windsor Castle, west of London, where he had been staying with the Queen during the pandemic.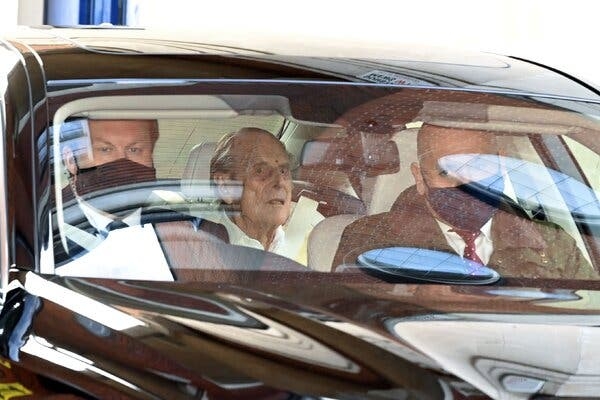 (Photo: NY Times)
Philip's son Prince Charles said he was thrilled that his father had returned to Windsor Castle after his hospital stay.
"Very good news, I'm thrilled about it," Charles said during a visit to a COVID-19 vaccination centre in north London.
"Oh yes, I've spoken to him — several times."
The duke, 99, had been recovering there after undergoing a heart surgery at St Bartholomew's hospital two weeks ago.
He was initially admitted to King Edward VII on February 16 on the advice of the royal doctor after feeling unwell for several days.
It was later confirmed by Buckingham Palace that he was being treated for an infection.
He was taken to St Bartholomew's on March 1 to undergo the procedure, before being transferred back to King Edward VII on March 5 to recover.
At nearly 28 days, it is the longest-ever hospital stay for the duke.
Russia threatens to block Twitter in a month
Russian authorities said Tuesday they would block Twitter in a month if it doesn't take steps to remove banned content, a move that escalates the Russian government's drawn-out standoff with social media platforms that have played a major role in amplifying dissent in Russia.
Russia's state communications watchdog, Roskomnadzor, last week announced it was slowing down the speed of uploading photos and videos to Twitter over its alleged failure to remove content encouraging suicide among children and information about drugs and child pornography.
The agency said Twitter has failed to remove more than 3,000 posts with banned content, including more than 2,500 posts encouraging suicide among minors. The platform responded by emphasizing its policy of zero tolerance for child sexual exploitation, promotion of suicide and drug sales.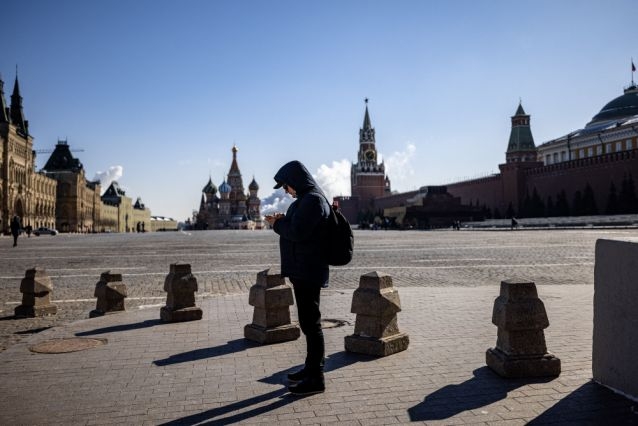 (Photo: Engadget )
On Tuesday, deputy chief of Roskomnadzor Vadim Subbotin argued that Twitter still wasn't complying with the demands of the Russian authorities.
Authorities have criticized social media platforms that have been used to bring tens of thousands of people into the streets across Russia this year to demand the release of jailed Russian opposition leader Alexei Navalny. The wave of demonstrations was the largest in years and posed a major challenge to the Kremlin, according to abc News.
The authorities alleged social media platforms failed to remove calls for children to join the protests. Russian President Vladimir Putin has urged police to act more to monitor social platforms and to track down those who "draw the children into illegal and unsanctioned street actions."
US, Japan warn China on 'coercion, destabilising behaviour'
The US and Japan warned Beijing against "coercion and destabilising behaviour" on Tuesday after top-level diplomatic and defence talks aimed at bolstering their alliance against rising Chinese influence.
Pentagon chief Lloyd Austin and top US diplomat Antony Blinken are on their first overseas trip, which began Monday in Japan, looking to shore up regional alliances and send a message to Beijing.
They will continue on to South Korea, and a policy review by the new administration of its approach to Pyongyang is also a key part of the diplomatic outreach.
But discussions in Tokyo focused on China, including its increasing presence around islands disputed with Japan, as well as the situation in Taiwan and Hong Kong.
In a joint statement, the US officials and their Japanese counterparts warned that "China's behaviour, where inconsistent with the existing international order, presents political, economic, military and technological challenges".
(Photo: Japan Today)
"The ministers committed to opposing coercion and destabilising behaviour towards others in the region," they added.
"We're united in a vision of a free and open Indo-Pacific region, where countries follow the rules, cooperate wherever they can and resolve their differences peacefully," Blinken said at a joint press conference.
"We will push back if necessary, when China uses coercion or aggression to get its way," he added.
No comment on Pyongyang remarks, AFP reported.
Gold price forecast – gold markets looking upwards
The gold markets have rallied slightly during the trading session on Tuesday as it looks like gold is ready to look towards higher levels as we await the FOMC.
Gold markets have rallied a bit during the trading session on Tuesday as we are paying close attention to the US dollar. Ultimately, the FOMC question and answer portion of the meeting will have to get out of the way before we can have the "green light" for the US dollar to continue falling and push the gold market higher. At this point in time, the market could very well go towards the $1800 level. The 50 day EMA sits just below the $1800 level, and then of course the 200 day EMA sits there as well, according to FX Empire.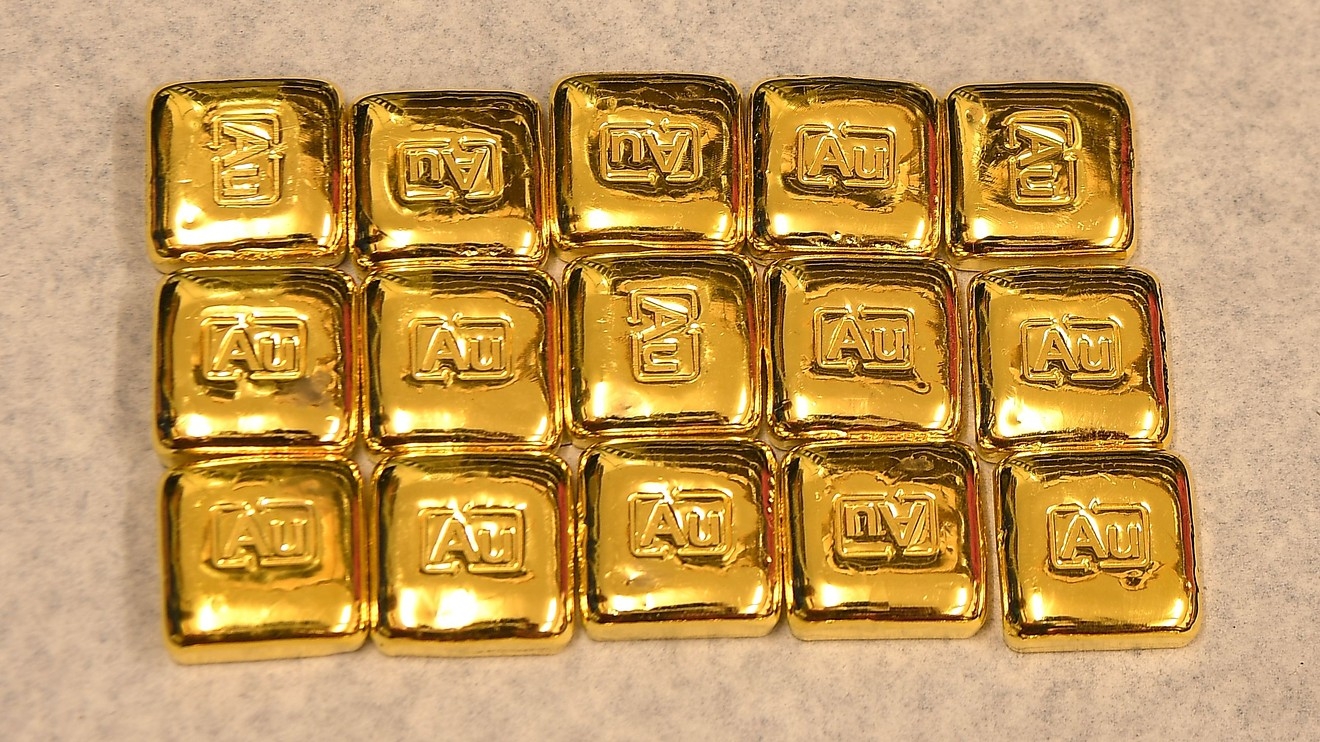 (Photo: Market Watch)