World breaking news today (March 28): Thousands protest violence against Asian Americans
World breaking news today (March 28): Thousands protest violence against Asian Americans. Meanwhile, Myanmar security forces kill over 100 protesters, Philippines orders nationwide lockdown, and gold price also make headlines today.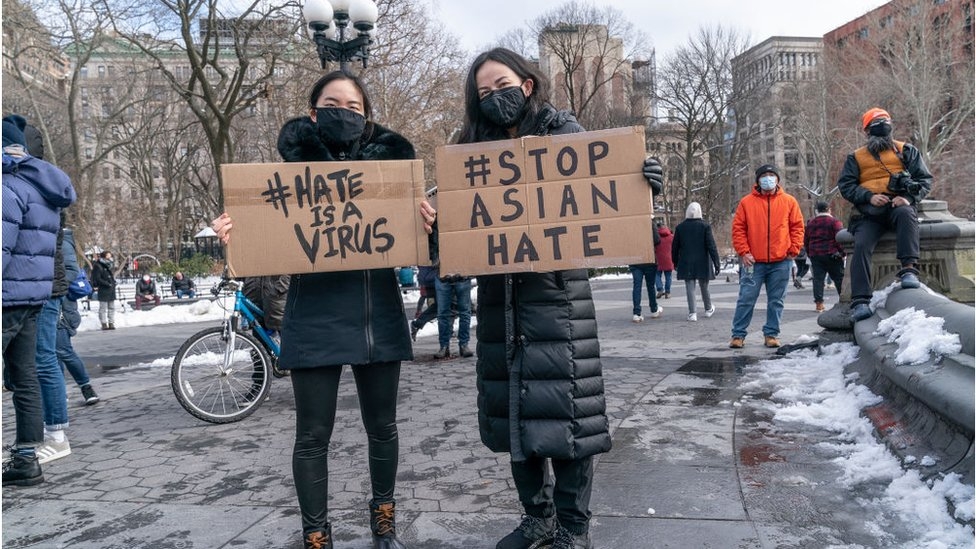 (Photo: BBC)
Thousands protest violence against Asian Americans
After a surge in violence against Asian Americans, thousands took part in protests across the country to raise awareness about racial discrimination that Asian Americans have experienced for decades, as organizers demanded legislative action to combat the issue.
Rallies were held across the country as a continuation of Friday's "National Day of Action and Healing," a movement to protest anti-Asian violence in the wake of the March 16 mass shooting at three Atlanta-area spas. Six women of Asian descent were among the eight people killed.
Maya King, a national politics report for Politico, told CBS News' Lana Zak on Saturday that while the incident has not been formally classified as a hate crime, many activists and advocates say that the violent attack is representative of the significant anti-Asian rhetoric that has occurred over the past year amid the coronavirus pandemic.
Videos and photos of protests have flooded social media as people from Washington, D.C. to Los Angeles took part in the rallies.
One woman from Oregon tweeted how "almost every speaker" at the #StopAsianHate rally she attended Saturday is "experiencing fetishization from White men." She said she has also experienced the issue since she was a teenager, as men have commented on her skin and breast size.
Many Asian Americans and allies shared their own stories online.
On Friday night, the National Council of Asian Pacific Americans held a virtual worldwide vigil in honor of the Asian American women killed in the Atlanta-area shootings.
President Joe Biden tweeted Friday that his administration "stands united with the Asian American community in the face of rising violence."
Mr. Biden, who has urged Congress to pass the COVID-19 Hate Crimes Act, added, "Hate can have no safe harbor in America. It must stop — and it's on all of us together to make it stop."
Myanmar security forces kill over 100 protesters in horrifying day of bloodshed
Myanmar security forces killed 114 people, including some children, in a brutal crackdown on pro-democracy protesters on Saturday, the bloodiest day of violence since last month's military coup, news reports and witnesses said.
The killings, which took place on Armed Forces Day, drew strong renewed criticism from Western countries. British Ambassador Dan Chugg said the security forces had "disgraced themselves" and the U.S. envoy called the violence horrifying.
Military jets also launched air strikes on a village in territory controlled by an armed group from the Karen ethnic minority and at least two people were killed, a civil society group said.
(Photo: Reuters)
Earlier, the Karen National Union said it had overrun an army post near the Thai border, killing 10 people — including a lieutenant colonel — and losing one of its own fighters as tensions with the military surged after years of relative peaces.
At least 40 people, including a 13-year-old girl, were killed in Mandalay, and at least 27 people were killed in Yangon, Myanmar Now said. A boy as young as five was earlier reported among the dead in Mandalay but there were conflicting reports later that he may have survived. Another 13-year-old was among the dead in the central Sagaing region.
"Today is a day of shame for the armed forces," Dr. Sasa, a spokesman for CRPH, an anti-junta group set up by deposed lawmakers, told an online forum.
The deaths on Saturday would take the number of civilians reported killed since the coup to over 440, CNBC reported.
Philippines orders 24 million in and around Manila into virus lockdown
The Philippines announced Saturday that more than 24 million people in and around Manila will go into lockdown next week, as hospitals in the capital struggle to cope with a surge in coronavirus infections.
The tougher restrictions in the country's economic heartland -- which accounts for about a fifth of the population -- come as more contagious variants of the virus fuel a resurgence in cases.
The week-long rules announced by presidential spokesman Harry Roque apply to Metro Manila and four surrounding provinces, which have already been placed in a travel bubble to try to prevent the spike spreading further.
(Photo: AFP)
From Monday, people will have to work from home unless they are considered essential workers, and public transport will be halted.
All mass gatherings will be banned, night-time curfews from 6:00 pm to 5:00 am will be enforced and non-essential businesses will be shut.
People will be allowed outside for exercise, but an existing stay-at-home order for all children and the elderly remains in place.
New infections hit 9,595 on Saturday -- the second highest for a single day since the start of the pandemic -- taking the country's caseload to more than 712,000, as reported by France 24.
Suez Canal: Ship blockage may be due to 'human errors'
Egypt's Suez Canal chief says strong winds and weather weren't the main reasons the ship ran aground. The Ever Given has been wedged across the canal since Tuesday, blocking the way for other maritime traffic.
The head of Egypt's Suez Canal Authority, Osama Rabie, said Saturday that "technical or human errors" may be to blame for the grounding of a giant container ship in the crucial waterway.
According to DW, authorities are working to free the vessel, named the Ever Given, which has been wedged diagonally across the span of the canal since Tuesday, blocking the shipping route in both directions.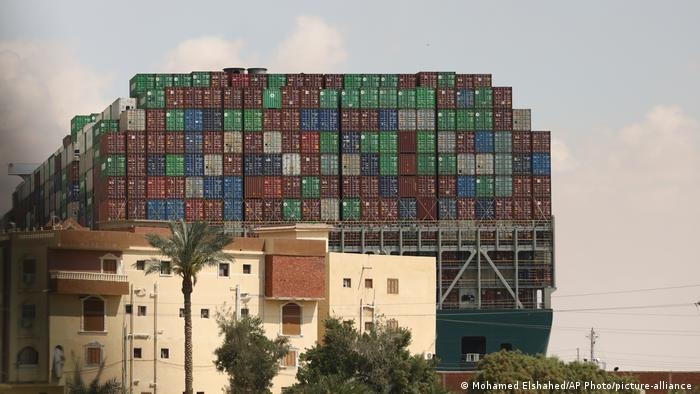 The huge container ship has been stuck in the canal since Tuesday, blocking all other maritime traffic (Photo: AP)
Rabie told reporters that the ship could possibly be refloated by Sunday evening.
"We could finish today or tomorrow (Saturday or Sunday) depending on the ship's responsiveness" to tides, Rabie said. "We expect that at any time the ship could slide and move from the spot it is in."
Officials previously said strong gusts and a sandstorm had caused the ship to run aground. But Rabie said "weather factors were not the main reasons for the ship's grounding."
"There may have been technical or human errors."
Gold price forecast – prices edge higer but finish the week in the red
Gold prices edged higher but prices remain rangebound. For the week prices were down 0.75%. Gains in the greenback continue to weigh on the yellow metal. U.S. long-term yields edge lower. Consumer spending dropped after rising sharply in January. This weighted on long-term US yields and helped buoy the yellow metal.
Gold prices edged higher continue to trade in a tight range. Prices were unable to recapture resistance near the 10-day moving average at 1,734. Target resistance is now seen near the 50-day moving average at 1,785. Additional support is seen near the June lows at 1,670. Short-term momentum has flipped and is now negative as the fast stochastic generated a crossover sell signal, just above the oversold trigger level, and has now moved lower.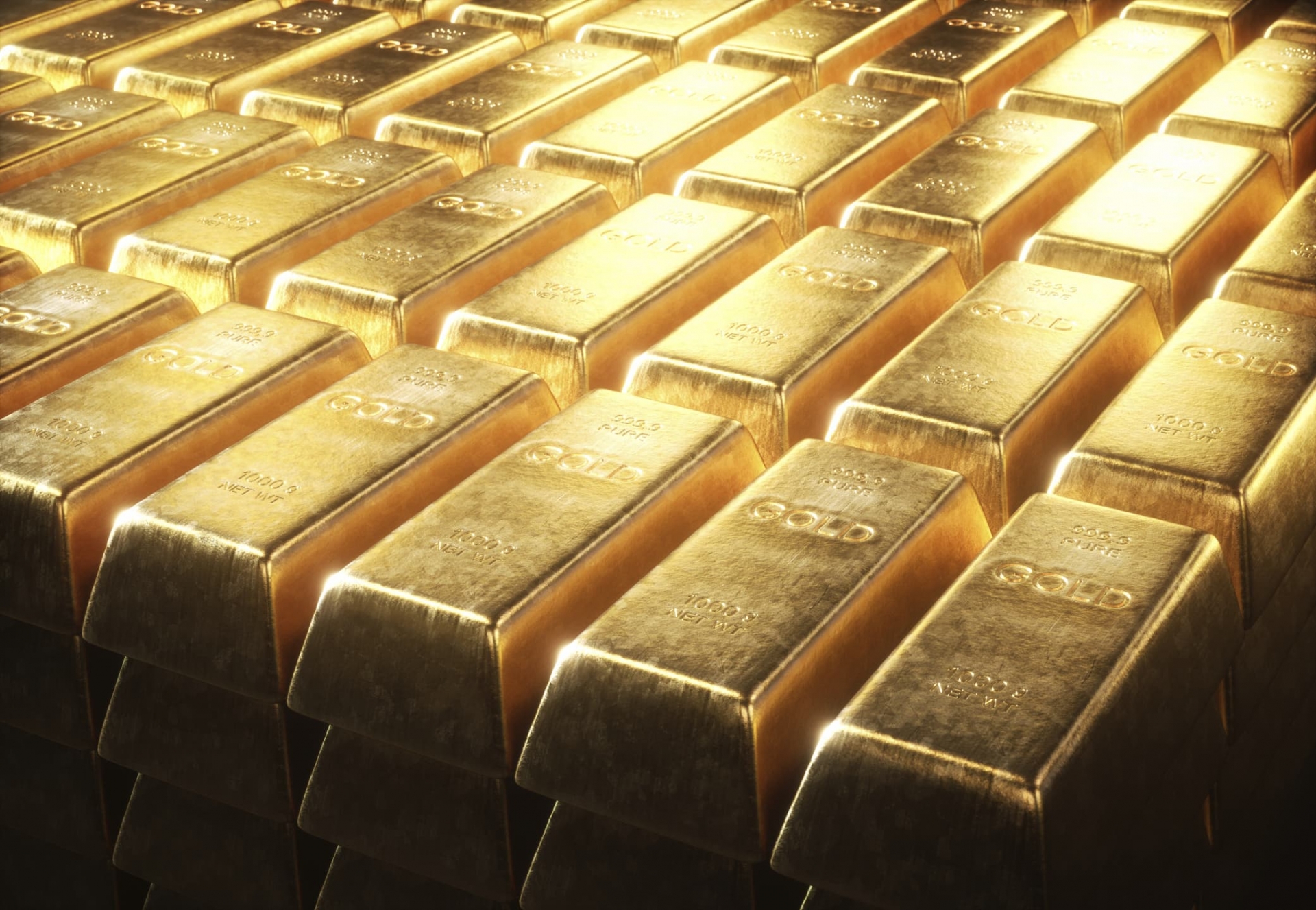 (Photo: Business Standard)
The current reading on the fast stochastic is 76, just below the overbought trigger level of 80, foreshadowing a correction. Medium-term momentum has turned positive. The MACD histogram is printing in positive territory with an upward sloping trajectory which points to higher prices, FX Empire reported.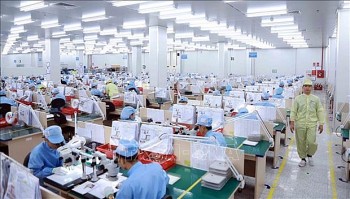 National
Vietnam News Today (Jan. 26): Vietnam - important partner of RoK; HCM City maintains growth momentum, reaps successes in 2022; Vietnam's tourism forecast to strongly rebound in five years; Many localities attract a large number of visitors during Tet.