World breaking news today (November 2): Brazilian health minister returns to hospital
World breaking news today (November 2): Brazilian health minister returns to hospital. Meanwhile, Goni storm in Philippines, investigation into alleged harassment of Biden campaign and gold price forecast also make headlines today.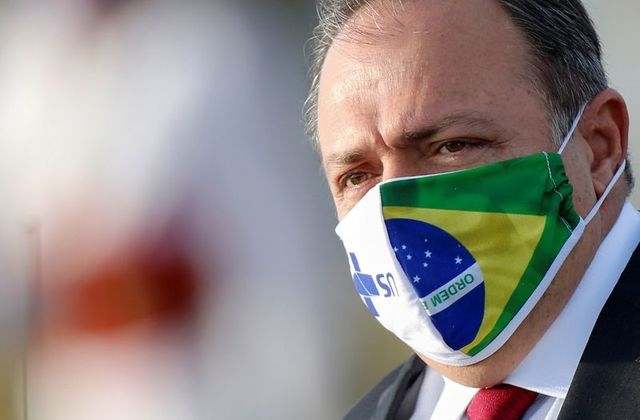 Eduardo Pazuello returns hospital for further healthcare today (Photo: US News and World Reports)
Brazilian health minister returns to hospital
The Brazilian health minister, Eduardo Pazuello, who is ill with Covid-19, will stay in a military hospital overnight on Sunday, after having been discharged from a civilian facility earlier in the day.
Pazuello had checked into hospital on Friday, suffering from dehydration, and left on Sunday. However, the minister has now returned to a different hospital.
In a statement, the health ministry said it was "a precautionary measure," as reported by Reuters.
"Pazuello is well and stable and should stay resting until tomorrow," the statement said.
The minister tested positive for coronavirus on 21 October. Roughly half of president Jair Bolsonaro's 23-member cabinet has contracted the coronavirus, with the president and his wife coming down with the disease in July.
Brazil has the world's second-deadliest outbreak of Covid-19, with 160,074 people killed, second to only the United States, according to The Guardian.
French President criticizes Turkey for "warlike", "imperialism"
Philippines evacuates nearly 1 million as Goni storm approaches
Officials have evacuated almost a million residents in the southern part of the Philippines' main island of Luzon as a category 5 storm -- the world's strongest this year -- makes landfall on Sunday.
Typhoon Goni, with 215 kph (133 miles) sustained winds and gusts of up to 265 kph (164 mph), will bring violent winds and strong rains, state weather and disaster officials said.
It is among the strongest typhoons to hit the Philippines since Haiyan, which killed more than 6,300 people in 2013, according to CNN.
Local executives should ensure that the virus does not spread in evacuation centers, he said.
Officials have started pre-emptive evacuations, with Albay province bringing 794,000 residents to safety, Ricardo Jalad, executive director of the national disaster agency, told a news conference.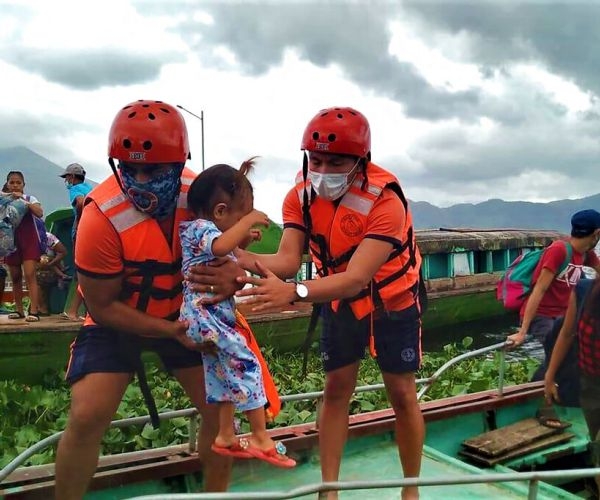 A baby girl being evacuated by two rescuers (Photo: WBAP)
In the capital Manila and nearby Bulacan province, roughly 1,000 Covid-19 patients housed in large isolation tents could be transferred to hotels and hospitals, Jalad said.
The Philippines has the second highest Covid-19 infections and deaths in Southeast Asia, next only to Indonesia, with 380,729 cases and 7,221 deaths.
Typhoon Molave last week killed 22 people, mostly through drowning in provinces south of Manila, which is also in the projected path of Goni, the 18th tropical storm in the country.
FBI investigating alleged harassment of Biden campaign bus by Trump supporters
The FBI is investigating the alleged harassment of a Joe Biden campaign bus last week by motorists displaying Trump 2020 flags, an FBI spokesperson confirmed Sunday.
The incident took place in Texas on Friday as the campaign bus was traveling from San Antonio to Austin as part of a push to urge Biden supporters to cast their ballots on the state's last day of early voting. A Biden campaign official described the motorists' actions as an attempt to slow down the bus and run it off the road.
People in vehicles that were part of a "Trump Train" began yelling profanities and obscenities and then blockaded the entire Biden entourage, according to a source familiar with the incident.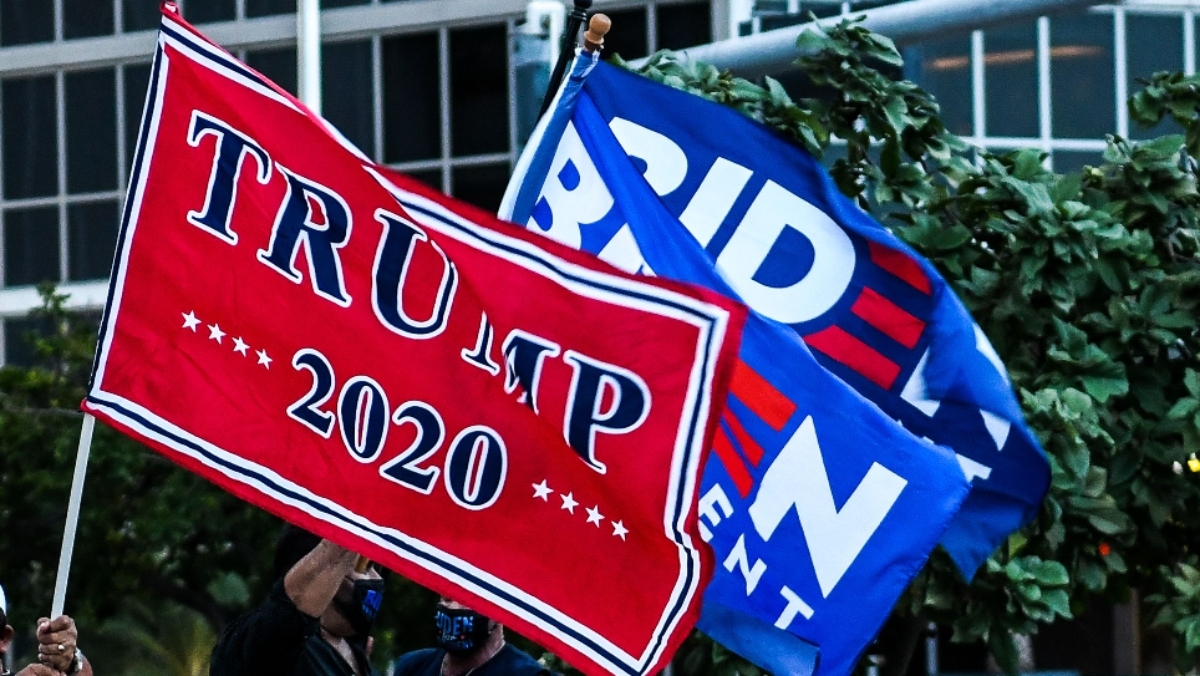 The FBI is investigating the alleged harassment of a Joe Biden campaign bus last week by motorists displaying Trump 2020 flags (Photo: Getty Images)
At one point they slowed the tour bus to roughly 20 mph on Interstate 35, the campaign official said. The vehicles slowed down to try to stop the bus in the middle of the highway. The source said there were nearly 100 vehicles around the campaign bus. Biden staffers were rattled by the event, the source said, though no one was hurt.
Neither Biden nor his running mate, California Sen. Kamala Harris, were on the bus. Multiple sources told CNN that Wendy Davis, a former state senator who is challenging Republican Rep. Chip Roy for Texas' 21st Congressional District, was on the bus. Davis' campaign declined to comment to CNN on Saturday.
Staffers on the bus called 911, which eventually led to local law enforcement assisting the bus to its destination, CNN reported.
Gold price forecast – the calm before the US Election storm
With just a few days to go before the 59th US presidential election on November 3, incumbent Donald Trump is said to be trailing the Democratic candidate Joe Biden in the polls, and in the all-important state of Florida. Bookmaker Paddy Power has Biden at 2/5 to win the election while Trump is available at a much more generous 15/8. The final couple of days before the vote, and the days after it, will likely be highly charged and this volatility will reach across all financial markets. Gold will remain under the spell of the US dollar, and safe-haven flows, and will likely see choppy trading conditions as markets gyrate between risk-on and risk-off.
The price of gold has dipped recently alongside a small pick-up in US real yields. At the start of the month, gold printed a high of $1,913/oz. while US real yields were negative 95 basis points. Today US real yields have moved 10bps higher to negative 85 basis points while gold has fallen to a current level around $1,884/oz. Gold receives a boost the further US real yields turn negative and the precious metal turns lower if US real yields turn less negative.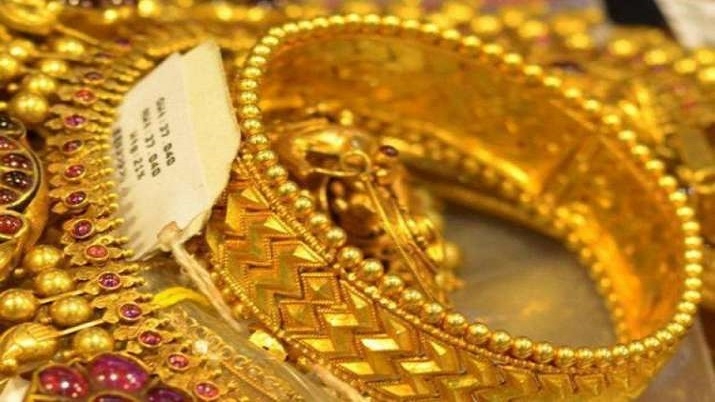 (Photo: India TV)
Gold's inverse relationship with the US dollar remains but it is being tested. The weaker US dollar of late has failed to boost the price of the precious metal, while safe-haven flows, another traditional prop for gold, seem to be having a limited effect. The US dollar has picked up a small bid this week and this is likely to remain the case as we head into the election.
From a trader's perspective, it may be wise to stand back and let the US election play out before committing to the market. When the election result, and the composition of the Senate, is known then the path ahead for gold will be clearer and less fraught. In the short-term, there seems to be support between $1,848/oz. and $1,837/oz. off the double lows in September and the 38.2% Fibonacci retracement, although this may not hold if volatility picks-up next week, as reported by daily FX.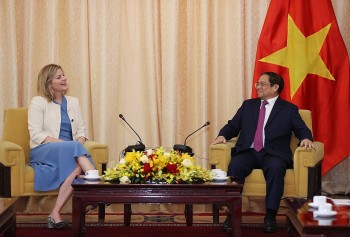 National
The Netherlands committed to cooperate with Vietnam, and together find innovative and sustainable solutions to accelerate green economy transformation.