World breaking news today (November 12): Merkel: Second COVID-19 wave will likely 'be more severe' than first
World breaking news today (November 12): Merkel: Second COVID-19 wave will likely 'be more severe' than first. Meanwhile, Trump meets with top election advisors, UK nurse charged with murder of 8 babies and gold price also make headlines today.
German Chancellor Angela Merkel said Wednesday that the second wave of the coronavirus sweeping her nation will likely "be more severe" than the first (Photo: G9ILA)
Merkel: Second COVID-19 wave will likely 'be more severe' than first
German Chancellor Angela Merkel said Wednesday that the second wave of the coronavirus sweeping her nation will likely "be more severe" than the first, the Hill reported.
Although new infections are down slightly weeks after German officials reimposed lockdown measures, the country also recorded 261 deaths, its highest single-day total since April.
"As it was the case with the Spanish flu, we now also have to expect that the second wave will be more severe," Merkel told economic advisers during a video conference Wednesday, according to Reuters.
"We are definitely seeing signs of change, but we still cannot talk of a trend reversal," German Health Minister Jens Spahn told German broadcaster RTL, adding that "the numbers are rising but not as strongly."
"This is encouraging but it is not enough," he added.
New daily infections stayed below 20,000 for four consecutive days in Germany, but Spahn said that both deaths and intensive care unit occupancy were up.
German officials closed schools and day cares during their initial lockdown in the spring but have kept them open during the second to allow parents to return to work, according to Reuters.
Germany was hailed for its handling of the pandemic during the initial wave in spring, but a second wave has since emerged through most of Europe. The country has reported more than 715,000 cases and just under 12,000 deaths, according to data from Johns Hopkins University.
Trump meets with top election advisors as Biden's lead endures
President Donald Trump met with his top election advisors on Wednesday as his chances for reversing an apparent win by President-elect Joe Biden in the race for the White House looked increasingly daunting.
NBC News reported that Trump met with his son-in-law and senior White House advisor Jared Kushner, campaign manager Bill Stepien and senior campaign advisor Jason Miller to discuss a path forward for the Republican incumbent.
Trump held a similar meeting on Tuesday that was more focused on the status of multiple legal challenges his campaign has launched in an attempt to invalidate ballots cast for Biden in six battleground states.
Wednesday's meeting came as NBC News reported that there is growing expectation among Trump's advisors that he will never concede that he lost to Biden, even when ballots are certified in coming weeks around the country.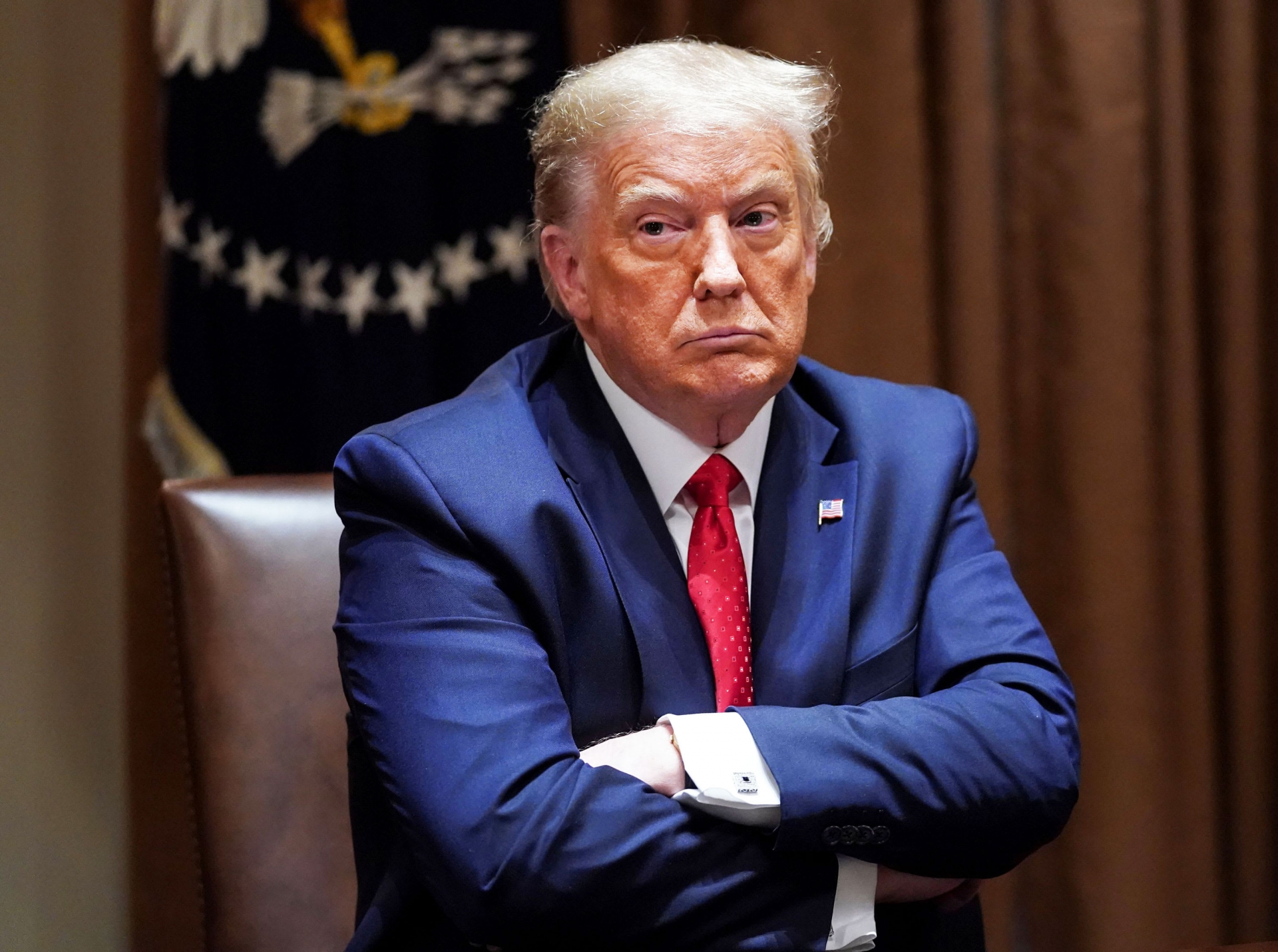 President Donald Trump (Photo: CNBC)
Biden, a Democratic former vice president, has 77.4 million votes in the popular vote tally, compared with 72.26 million ballots cast for Trump, a margin of 50.8% to 47.4%, with 96% of the expected national vote counted so far.
But the Electoral College vote, not the popular vote, determines who wins the White House. Every state, with the exceptions of Maine and Nebraska, award all of their electoral votes, which are equal to their number of congressional districts plus two, to the winner of their popular election votes.
Biden will win at least 279 Electoral College votes, which is nine more than the minimum a candidate needs to clinch a win for the presidency.
Trump is projected as of now to win 217 electoral votes, according to CNBC.
UK Nurse Charged with Murder of 8 Babies
Lucy Letby, aged 30, a children's nurse at Countess of Chester Hospital, was today, Wednesday 11th November, charged with the murder of 8 babies, plus the attempted murder of 10 more babies, after an investigation of infant deaths at the hospital.
Letby had previously been arrested back in 2018 by Cheshire Police, and questioned about a spate of deaths at the hospital, and then re-arrested in 2019 over similar allegations. Police had launched a full investigation into the hospital after an unusual number of infant mortalities occurred there between March 2015 and July 2016, and an internal inquiry also took place into a strange spate of babies dying prematurely from heart and lung failure after it being unusually impossible for the doctors and nurses to resuscitate them.
Lucy Letby, a Chester University graduate, was remarkably used as the face for a £3million hospital fundraising campaign, as reported by Euro Weekly News.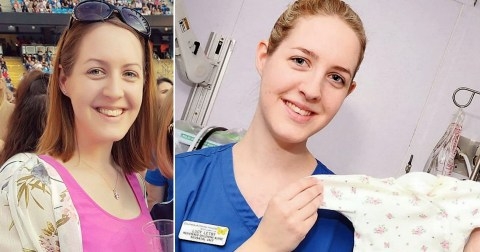 (Photo: Metro)
Gold price forecast – gold markets get hit
Gold markets fell on Wednesday, as we have reached down towards the $1850 level. That is an area that has been supported multiple times.
Gold markets initially tried to rally during the trading session on Wednesday but gave back the gains as we have seen a significant amount of negativity. That being said, if we can break down below the $1850 level, then it is likely that we go looking towards the $1800 level underneath. That is a large, round, psychologically significant figure, and therefore people will be paying close attention to it. Furthermore, the 200 day EMA is sitting just below the $1800 level, as it would be the scene where we broke out of previously. Ultimately, the market is looking towards the area as potential value.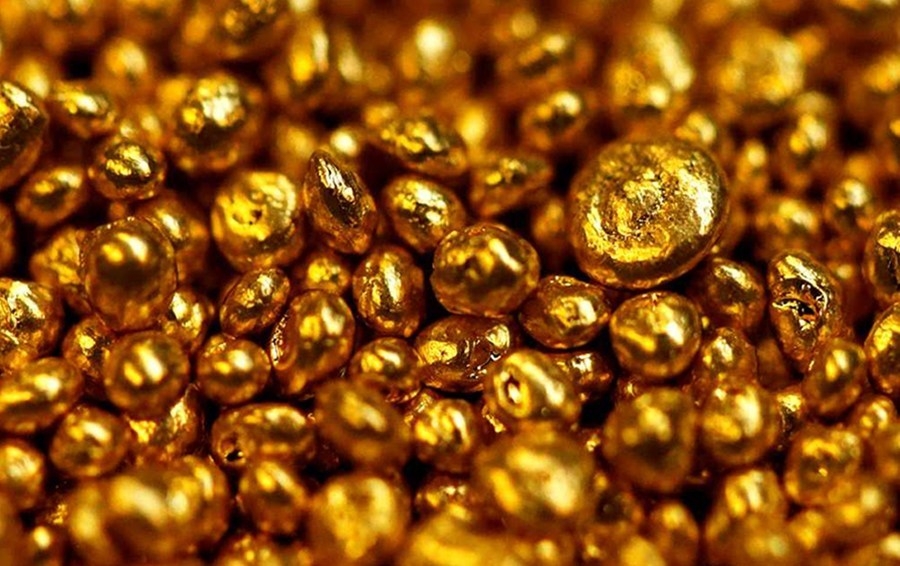 (Photo: Nairametrics)
Looking at this chart, I think that it is only a matter of time before we see value hunters coming back into this marketplace. However, if we were to break down below the 200 day EMA on a daily close, that could open up even more selling.
This will of course come down to what is going on with the US Dollar Index, and therefore it is likely that we would see the inverse correlation going on yet again. Ultimately, the market should give you an opportunity to pick up value, especially as the longer-term outlook for central banks continue to see the need to flood the market with liquidity, and therefore people will look towards hard assets in order to protect themselves, FX Empire reported.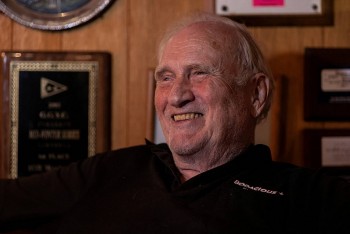 World
Alain Aspect, John F. Clauser, and Anton Zeilinger have won this year's Nobel Prize in physics for their work in quantum mechanics, Sweden's Karolinska Institute announced on Tuesday.