World breaking news today (November 19): Pfizer's Covid-19 vaccine shows 95 percent effective
World breaking news today (November 19): Pfizer's Covid-19 vaccine shows 95 percent effective. Meanwhile, Central America flooding wreaks havoc, U.S. COVID-19 deaths surpass 250,000 and gold price also make headlines today.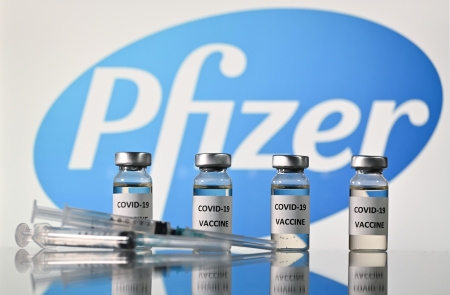 (Photo: KPCC)
Pfizer to seek Covid-19 vaccine show 95 percent effective
A leading coronavirus vaccine candidate developed by Pfizer and BioNTech will be submitted for regulatory approval "within days," the companies announced Wednesday, after their final analysis suggested the drug was even more effective than previously thought.
The U.S. pharma giant and its German partner said their Phase 3 trial was now complete and that it found the vaccine was 95 percent effective at preventing symptomatic Covid-19 — up from the 90 percent announced last week.
There have been no serious side effects among the 41,135 adults who received two doses, the companies said in a joint statement. The most common reactions were that 3.7 percent of participants experienced fatigue and 2 percent had a headache, it said.
The news has been treated as a glimmer of hope in an otherwise bleak year, as global deaths have risen above 1.3 million, almost 250,000 of them in the United States alone. If authorization comes this year, that would beat expectations in what is usually a much slower process.
Pfizer and BioNTech said they will now submit a request "within days" for emergency use authorization with the Food and Drug Administration, while sharing their data with regulators in Europe and elsewhere, NBC News reported.
Central America flooding wreaks havoc with deluge from latest storm
Storm Iota unleashed devastating flooding in areas already waterlogged with rain on Wednesday, forcing hundreds of thousands of people across Central America to flee their homes as scenes of destruction dotted the already impoverished region.
Authorities confirmed more than two dozen dead by Wednesday evening, and the death toll is expected to keep rising as rescuers reach more isolated communities and more damage is documented.
While numerous villages from northern Colombia to southern Mexico have seen record rainfall leading to swollen rivers and sudden mudslides, cities like Honduran industrial hub San Pedro Sula have also been hit hard.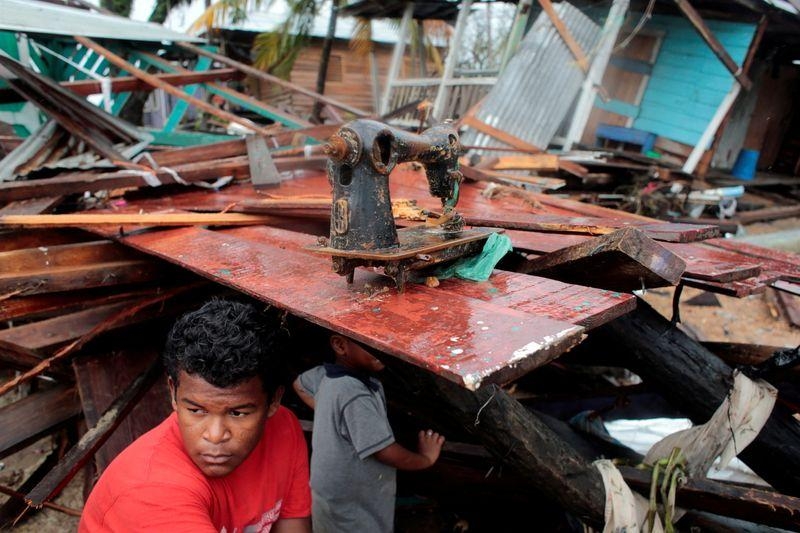 (Photo: Flipboard)
Viral video on Wednesday showed the city's airport completely flooded, with jetways looking more like docks and nearby tree tops barely visible, all of it smothered by muddy water.
The strongest storm on record ever to hit Nicaragua, Iota struck the coast late on Monday, unleashing Category 5 magnitude winds and inundating low-lying areas still reeling from the impact two weeks ago of Eta, another major hurricane.
Central American authorities have confirmed 25 deaths so far. The majority of the victims are in Nicaragua.
Some 160,000 Nicaraguans and 70,000 Hondurans have been forced to flee to shelters.
In Colombia, authorities said two people died when the storm battered the islands of the country's Caribbean archipelago near the coast of Central America, bringing the storm's total death toll to at least 27 people, as reported by Reuters.
U.S. COVID-19 deaths surpass 250,000 mark as infections surge
The number of COVID-19 deaths in the United States crossed 250,000 on Wednesday, according to a Reuters tally, as a third coronavirus wave brings a fresh surge in infections and puts immense strain on the healthcare system, according to Reuters.
The number of people hospitalized with the virus rose to at least 78,630 by Wednesday afternoon, the highest ever for a single day during the pandemic.
Governors and local officials have brought in a range of measures in recent days to try to damp down the surge. Cleveland asked residents to stay home, mask mandates were passed in places that had previously resisted them, and New York City's school district, the largest in the United States, is halting in-person learning from Thursday.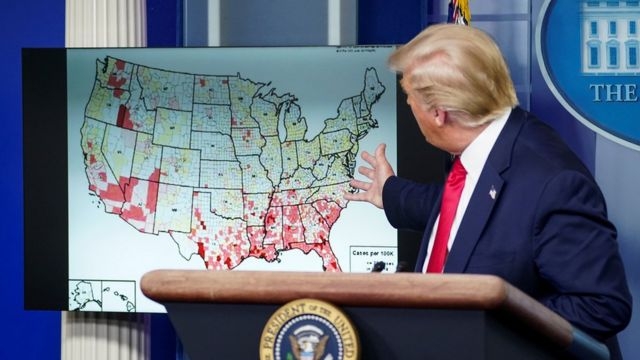 (Photo: BBC)
Over a seven-day average, the United States is reporting 1,176 daily deaths, more than the daily average deaths in India and Brazil combined - the two countries next most affected.
The United States has reported a total of about 11.4 million cases since the start of the pandemic and remains the only country to have reported more than 10 million cases. With nearly 158,000 cases per day, it accounts for one in every 26 infections reported worldwide, according to a Reuters tally.
The Midwest is currently the hardest-hit region, based on the number of cases per capita. North Dakota, South Dakota, Wisconsin, Iowa and Nebraska are the top five worst-affected U.S. states.
New York, which was the first major U.S. coronavirus epicenter in March and April, remains the state with the highest overall number of deaths since the pandemic began - over 33,000.
Gold price forecast: gold markets continue to grind overall
Gold markets continue to show signs of confusion, as we see support at the same place, but no momentum to go higher. Gold will continue to be very difficult.
Gold markets have initially fallen during the trading session on Wednesday but found support at the same area that we have seen for quite some time, namely the $1850 level. Ultimately, if we break down below here think there is even more support closer to the $1800 level, and that the market will be waiting for there to pick it back up. After all, the 200 day EMA is sitting there and it is the level that we broke out from previously. Beyond that, it is a large, round, psychologically significant figure and therefore I think it all adds up to an interesting place to start putting money to work.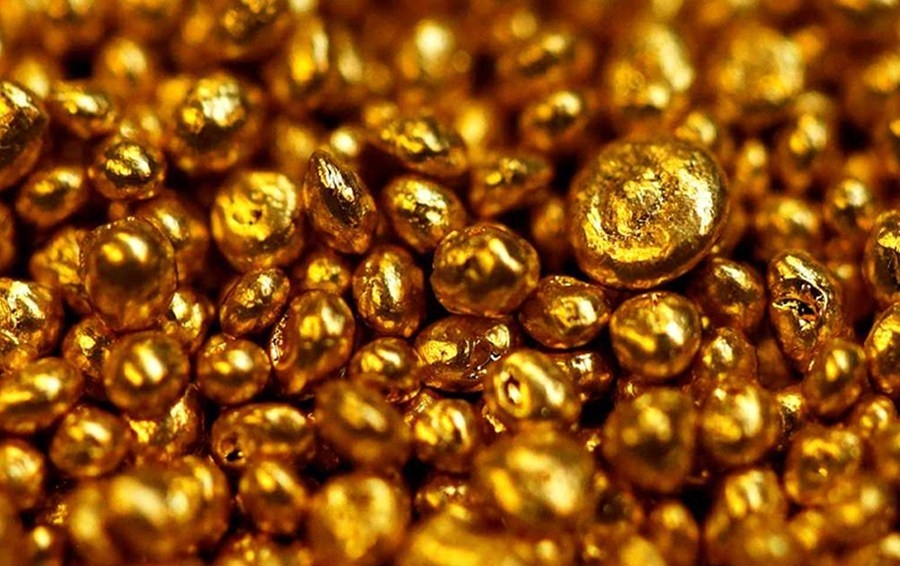 (Photo: Nairematrics)
To the upside, I see the $1900 level as a major resistance barrier, not only due to the fact that it is a large, round, psychologically significant figure, but it is also where we see the 50 day EMA. I think gold continues to chop back and forth as we try to figure out what is going on in the world as far as growth or risk appetite, and that of course has a bit of a "knock on effect" when it comes to the US dollar, FX Empire said.
The negative correlation between the US dollar and gold does tend to be very strong and therefore I think we will continue to see a lot of back and forth and therefore we need to keep all of that in mind by the longer-term outlook for gold should be thought of as relatively strong, due to the fact that central banks around the world will almost certainly flood the markets with liquidity.