World breaking news today (November 17): Zambia might declare a default due to COVID-19
World breaking news today (November 17): Zambia might declare a default due to COVID-19. Meanwhile, Biden warns 'more people may die' unless Trump starts cooperating, WHO said vaccine wouldn't ease the pandemic, Japanese princess's wedding delay and gold price also make headlines today.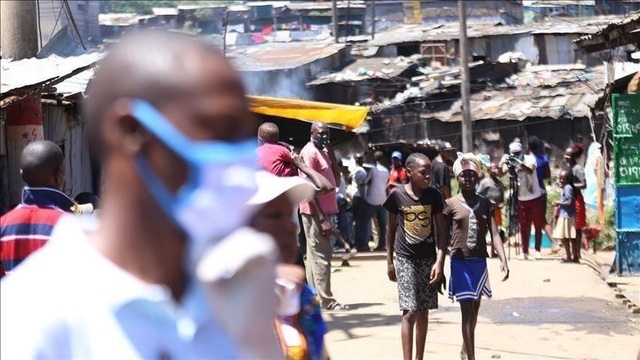 Zambia is one of the first African countries to declare bankruptcy due to COVID-19 (Photo: Getty Images)
Zambia might declare a default due to COVID-19
Zambia is one of the first African countries to declare bankruptcy - the COVID-19 pandemic has brought the country to the brink of total ruin. The treasury is empty, and investors who previously owned $ 3 billion in government bonds are not ready for the suspension of payments, requested by the authorities. Holders of securities are most irritated by the different attitudes of the African state towards individual creditors, as reported by Rusbankrot.
According to the numerous sources, the authorities were in no hurry to disclose information about their projects to get rid of the existing economic imbalance. At the same time, rumors about a possible default and the ensuing warning have already managed to bring down the cost of bonds maturing in 2024 by more than 3%.
The external debt of the African state is $ 12 billion, which is much higher than the standards of IMF. The Treasury Department noted last Wednesday that the success of the agreement with creditors would determine, whether Zambia becomes the first state in Africa to declare a default.
The fact that many countries under the influence of the pandemic had a reduction in assets to the threat of complete ruin was announced by Fitch agency back in July 2020. Analysts had to lower the sovereign rating of 33 states for the first time in six months. At the same time, the fact that more than 100 countries applied to the IMF for urgent credit assistance, became known back in April.
The default, according to experts, threatens not only Zambia, but also a dozen of other countries.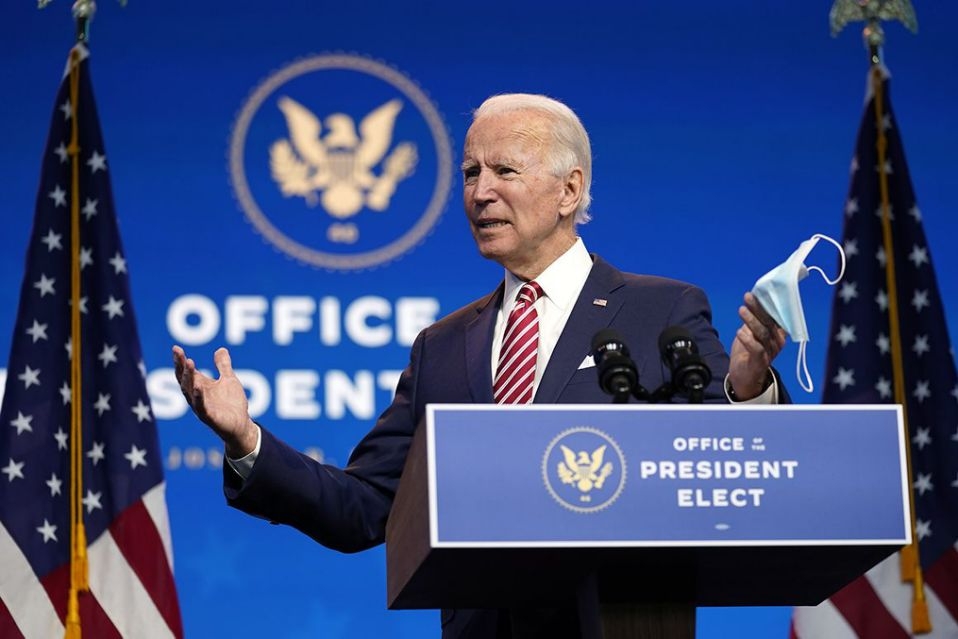 Joe Biden (Photo: Yahoo Money)
Biden warns 'more people may die' unless Trump starts cooperating
President-elect warns 'we are going into a very dark winter' as president tries to take credit for Moderna's Covid vaccine.
In a press conference the president-elect called the vaccine news "really encouraging" but warned "more people may die" unless the Trump administration starts cooperating with the incoming Democratic administration. "We are going into a very dark winter. Things are going to get much tougher before they get easier," he said.
Rather than working to combat the virus, Trump has stayed focused on unsubstantiated claims that the presidential election was stolen.
Critics say Trump has all but surrendered to the pandemic, which has killed more than 244,000 people in the US and is averaging more than 100,000 cases per day. Michael Osterholm, an adviser to Biden, told NBC on Sunday: "We are in a very dangerous period – the most dangerous public health period since 1918."
Yet Trump has not attended a taskforce meeting in "at least five months", public health expert Dr Anthony Fauci said on Sunday, and seems to have bet everything on a vaccine. Trump appeared consumed instead by the election – and now by denying its outcome.
The Trump administration has not recognised Biden as president-elect, preventing his team from gaining access to government office space and funding. Democrats and some Republicans have warned that refusal to give Biden access to intelligence poses a risk to national security and hampers the battle against the virus, including vaccine distribution planning, The Guardian reoported.
Biden said the delay was "more embarrassing than debilitating" and that he was continuing to put in place his team and plans to deal with the pandemic and its economic fallout.
Vaccine will not be enough to stop COVID-19 pandemic: WHO chief
Globally, infections have soared past 54 million with more than 1.3 million deaths, and experts caution there are still difficult and dangerous months ahead.
"A vaccine on its own will not end the pandemic," Tedros warned earlier Monday.
During the evening press conference, he said WHO was "extremely concerned by the surge in cases we're seeing in some countries".
He voiced particular alarm about the situation in Europe and the Americas, where health workers and systems "are being pushed to the breaking point".
"A vaccine on its own will not end the pandemic," Tedros warned earlier Monday (Photo: Plataform Media)
"Health workers on the frontlines have been stretched for months. They are exhausted," he warned.
"We must do all we can to protect them, especially during this period when the virus is spiking and patients are filling hospital beds."
Tedros insisted that countries had "no excuse for inaction, according to AP.
"A laissez-faire attitude to the virus - not using the full range of tools available - leads to death, suffering and hurts livelihoods and economies," he said.
"It's not a choice between lives or livelihoods. The quickest way to open up economies is to defeat the virus."
Japanese princess mako delayed her wedding
The very beautiful Japanese princess Mako has again postponed her wedding plans. Earlier in 2017, Princess Mako (28) had planned the wedding but they had to postpone their plans. Japanese princesses love Kei Komuro, an ordinary citizen of the country who works to promote beach tourism.
The granddaughter of Akihito, Emperor of Japan, and niece of the current Emperor, Naruhito, wants to have a love marriage with Princess Mako Kei Komuro but has to postpone her wedding plan a second time due to a big fear. Let's know the whole story.
Princess Mako has announced that she is again postponing her wedding plan. In fact, if Princess Mako marries her lover Kei Komuro, they will have to relinquish their presence status.
According to the tradition of the Royal House of Japan, if a member of the royal family marries someone on the outside, they must spend the rest of their life like an ordinary man. Princess Kei Komuro's lover is an ordinary citizen. Komuro skis, plays the violin and enjoys cooking. Kamuro works as "prince of the sea" to promote tourism on the beaches. Kamuro is currently working in a law firm.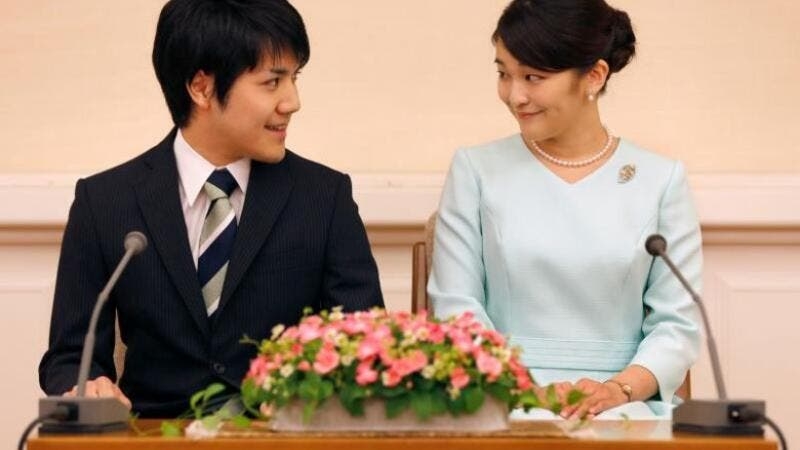 Princess Mako and her fiance (Photo: Al Bawaba)
Gold price forecast, gold markets very noisy
Gold markets went back and forth on Monday, drifting down towards the $1860 level before bouncing again. However, we still face significant barriers.
Gold markets have been all over the place during the trading session on Monday, drifting down towards the $1860 level before bouncing. By doing so, it shows a significant amount of support, but at this point in time it is likely that the 50 day EMA above is going to continue to be interesting.
The fact that the indicator is sitting at the $1900 level suggests that the market is trying to see whether or not it can break above there. Ultimately though, we had that nasty red candlestick from last week that could continue to show signs of negativity, and typically do not have those types of candlesticks without some kind of continuation.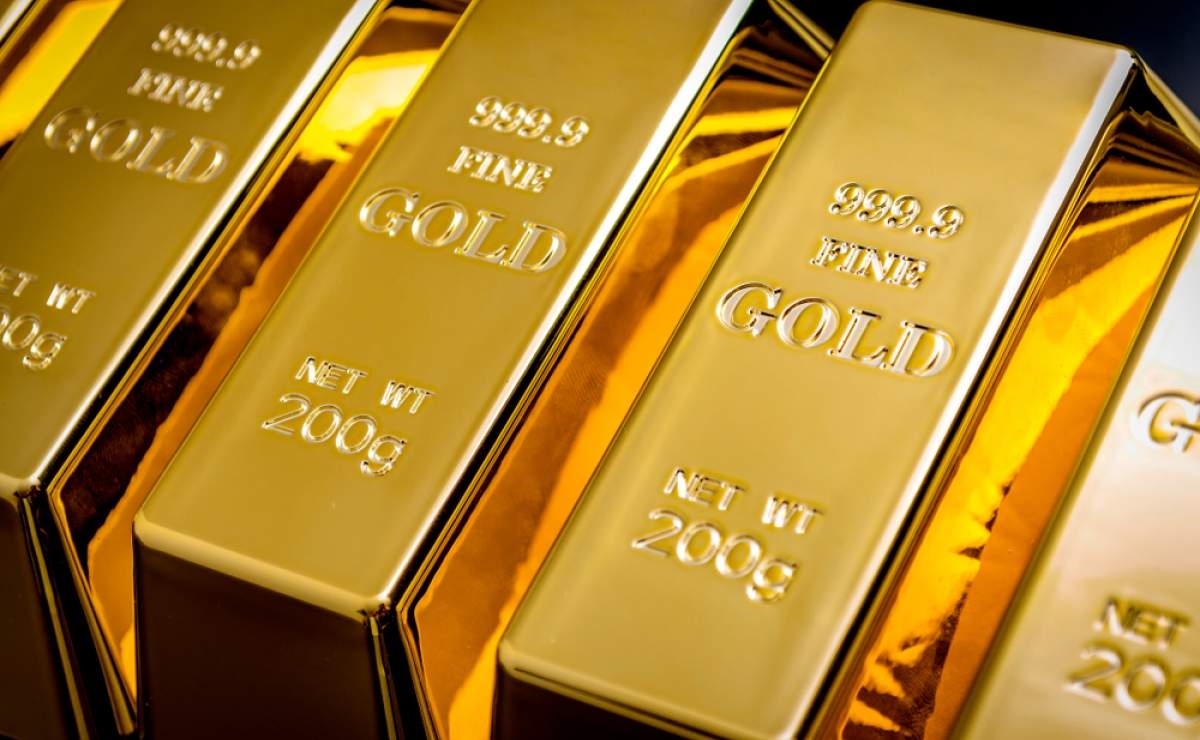 (Photo: Proactive Investor)
Furthermore, the $1800 level underneath would be the best place to be a buyer from what I see, due to the fact that it was the scene of a major breakout and of course the 200 day EMA is sitting there. All things being equal, this is an opportunity to pick up gold at a massive support level, but I also recognize that the market is going to be highly sensitive to the US Dollar Index as well, as we have had a massive negative correlation.
Ultimately, I do think that it is only a matter of time before we go higher but right now it looks to me as if the market is not ready to make a significant decision, so I would expect more choppy and difficult trading conditions, and therefore you probably need to look to the daily supportive candlestick before putting some type of money to work. Right now, we do not quite have that, but it is starting to stabilize a bit which is a good sign, FX Empire said.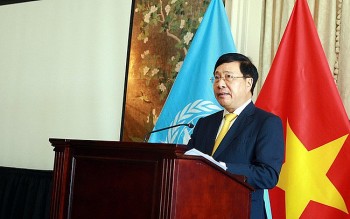 Friendship
Deputy Prime Minister Pham Binh Minh has asserted Vietnam's strong support for and commitment to the UN's role in leading and coordinating multilateral efforts to respond to global challenges.