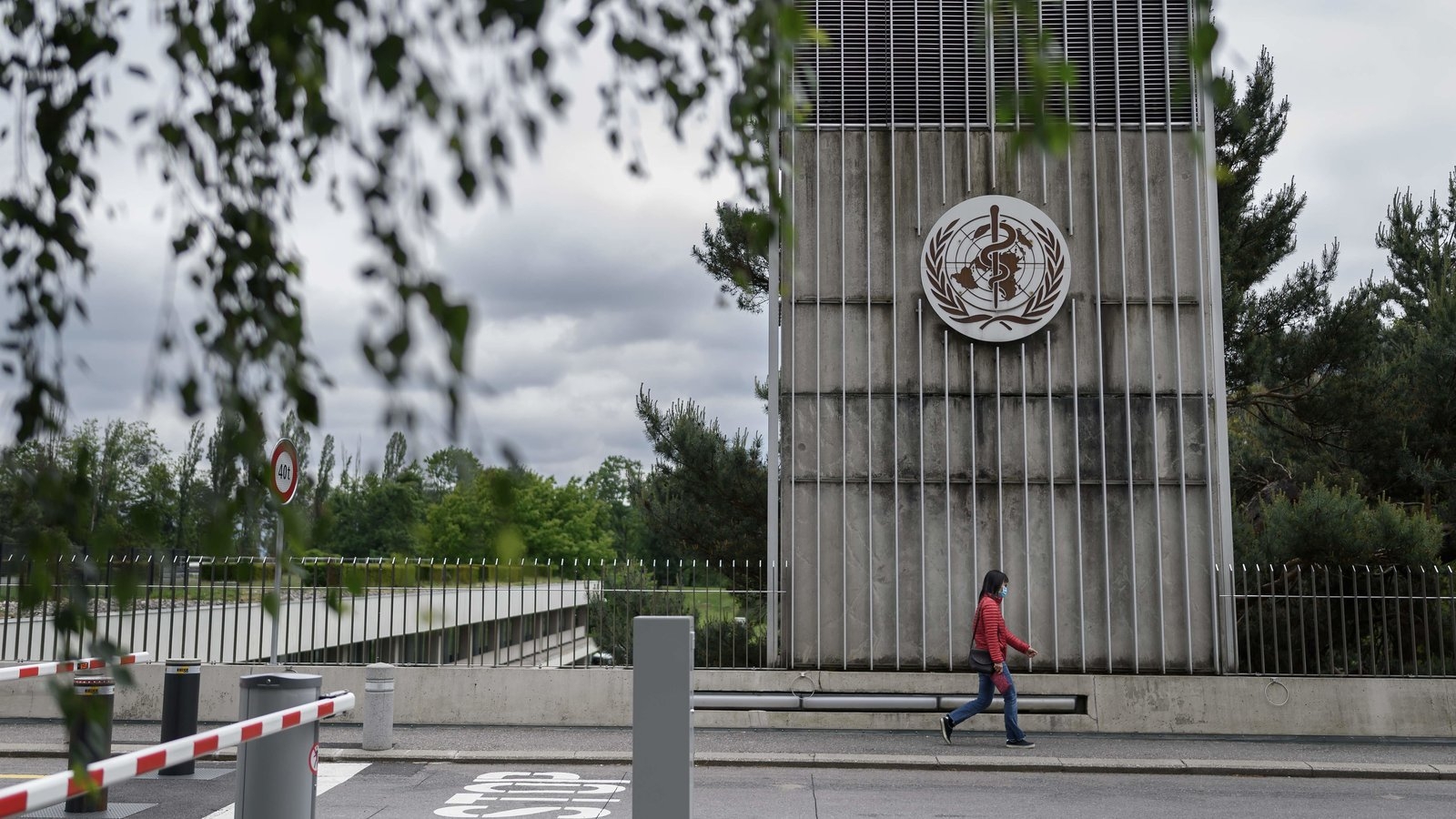 The Trump administration has formally notified the United Nations of its withdrawal from the WHO (Photo: New York Times)
Trump administration signals withdrawal from WHO
The Trump administration has formally notified the United Nations of its withdrawal from the World Health Organization (WHO), the pullout could be rescinded under a new administration or if circumstances change.
The withdrawal notice, sent to U.N. Secretary-General Antonio Guterres on Monday, will take effect in a year, on July 6, 2021, the State Department and the United Nations said Tuesday.
Under the terms of the withdrawal, the U.S. must meet its financial obligations to the WHO before it can be finalized. The U.S., which is the agency's largest donor and provides it with more than $400 million per year, currently owes the WHO some $200 million in current and past dues.
The withdrawal notification, delivered on Monday, makes good on President Trump's vow in late May to terminate U.S. participation in the WHO, which he has harshly criticized for its response to the coronavirus pandemic and accused of bowing to Chinese influence. The move was immediately assailed by health officials and critics of the administration, LA Times reported.
The withdrawal notification was widely denounced as misguided, certain to undermine an important institution that is leading vaccine development efforts and drug trials to address the COVID-19 outbreak.
Brazilian President tests positive for coronavirus
Brazil's President Jair Bolsonaro, whose often cavalier attitude to the virus in recent weeks raised eyebrows, announced Tuesday that his latest coronavirus test came back positive.
The leader's positive result came out following his submission for a test after experiencing COVID-like symptoms and a 38C fever on Monday.
Bolsonaro confirmed the test results while wearing a mask.
"I am well, I feel normal. In comparison to yesterday, I am very well. I am even in the mood for a walk, but I won't due to medical recommendations, but I am very well," he said, repeating that he was feeling "perfectly well" and had only mild symptoms. The Brazilian president also said he had an X-ray and that his lungs "were beautiful.
The right-wing populist leader has stirred nationwide controversy for repeatedly flouting containment measures and social distancing rules, such as refusing at times to wear a face mask in public, and defying lockdowns, as reported by DW.
World Health Organization Executive Director Mike Ryan said the agency wished Bolsonaro a "full and speedy recovery."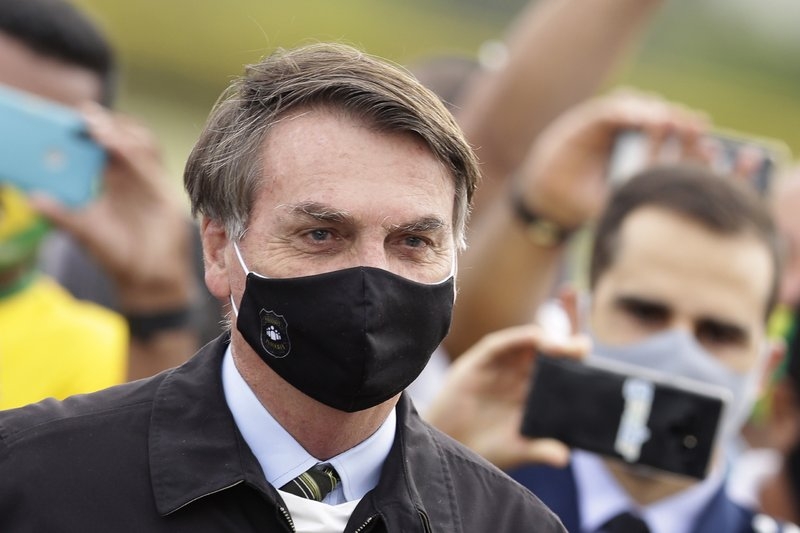 Brazil's President Jair Bolsonaro (Photo: AP)
China opens new Hong Kong security agency headquarters in Hong Kong
China on Wednesday opened a new office for its security agents to operate openly in Hong Kong for the first time under a tough new law, transforming a hotel into the force's headquarters.
The new base is the Metropark Hotel, a skyscraper overlooking Hong Kong's Victoria Park, a location that has hosted protests for years
A plaque bearing the security agency's name was unveiled early Wednesday in front of Hong Kong government and police officials, an AFP reporter on the scene said.
Police blocked roads around the hotel and surrounded it with heavy water-filled barriers.
A Chinese flag was unfurled on a pole erected outside the building while a plaque bearing the emblem of the People's Republic of China went up overnight.
Beijing imposed a new security law on Hong Kong last week targeting acts of subversion, secession, terrorism and foreign collusion.
The law is the most radical change in Hong Kong's freedoms and autonomy since Britain handed the city back to China in 1997.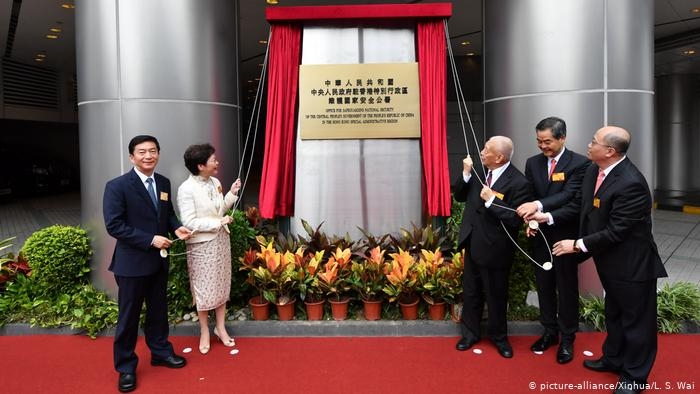 The new base is the Metropark Hotel, a skyscraper overlooking Hong Kong's Victoria Park (Photo: DW)
TikTok, Microsoft, Zoom to quit Hong Kong over national security law
TikTok, Zoom and Microsoft have become the latest companies to rethink operations in Hong Kong after Beijing's imposition of a sweeping national security law that has raised concerns over the handling of data in the city.
As reported by Financial Times, TikTok, the video app that is owned by Chinese technology company ByteDance, has chosen to exit the city entirely, saying in a statement it had decided to stop operations "in light of recent events".
Microsoft and Zoom, the video conferencing app, said they would temporarily block Hong Kong authorities from accessing user data when requested.
TikTok, which last year said it had 150,000 users in the city of almost 7.5m people, did not say if Hong Kong residents would be able to use Douyin, the Chinese version of the app that can be downloaded only from a Chinese app store on the mainland.
A person with direct knowledge of the situation said ByteDance had "no plans to bring Douyin to Hong Kong app stores at this time".
Microsoft, which also owns social network LinkedIn, said it typically received only a small number of requests from Hong Kong authorities for user data but was "pausing our responses to these requests as we conduct our review".
TikTok, Zoom and Microsoft have become the latest companies to rethink operations in

Hong Kong

after Beijing's imposition of a sweeping national security law (Photo: Nikkei Asian Review)
European Oil Giant Slashes Oil Price Forecast To $48 Per Barrel In 2021
Italy's Eni lowered its long-term oil price assumptions on Tuesday, saying that the coronavirus pandemic would have "an enduring impact" on the global economy and energy industry.
Weeks after BP and Shell revised down their long-term price assumptions, Eni also cut its 2020-2024 and long-term oil and gas pricing scenario, warning of $4 billion (3.5 billion euro) in post-tax impairment charges against non-current assets for the second quarter, plus/minus 20 percent.
Eni now forecasts Brent Crude prices at $60 a barrel in 2023 compared to its previous assumption of $70 a barrel. For the years 2020-2022, Brent prices are expected to be at $40, $48, and $55 per barrel, respectively, compared to the previous assumptions of $45, $55, and $70 a barrel.
While reducing its oil price assumptions, the Italian company reiterated today its February commitment to reduce its carbon footprint and possibly even speed up its efforts to be more prepared in the energy transition, according to Oil Price.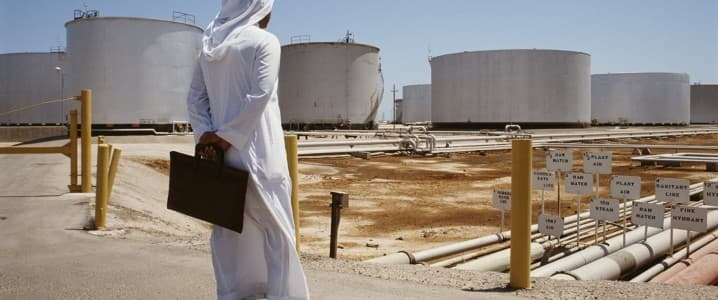 Italy's Eni lowered its long-term oil price assumptions on Tuesday (Photo: Oil Price)
Last month, BP warned of post-tax impairments and write-offs in the range of $13 billion to $17.5 billion, expecting the long-term average price for Brent Crude to be $55 per barrel between 2021 and 2050.
Shell warned last week that it could take as much as $22 billion in post-tax impairment charge for Q2, warning of a massive write-down of its assets as it revised its price assumptions after the oil price crash.
Jasmine Le