Donald Trump suggested the traditional election-night verdict could take weeks or months to determine (Photo: Gulf News)
Trump suggests traditional election-night verdict could be delayed
Amid concerns that a wave of mail-in ballots could overwhelm the post office and local election bodies, Donald Trump suggested the traditional election-night verdict could take weeks or months to determine.
"You'll never have an election count on November 3. You're not going to be able to know the end of this election, in my opinion, for weeks, months, maybe never," Trump said in a speech to the Council of National Policy, a conservative activist group.
The prospect of a slow count of an expected 50 million votes cast by mail -- one consequence of the coronavirus pandemic -- has raised concerns of political turmoil and mischief-making, and legal challenges that could further delay a result, for the presidential as well as congressional races.
Trump, who polls show is trailing challenger Joe Biden, alleged that Democrats were promoting universal mail-in voting to manipulate the results.
But he suggested a systemic problem as well, NDTV reported.
"We're not prepared for this, 51 million ballots. It will be a tremendous embarrassment for the country," he said.
"This is a very serious problem for a democracy."
On Wednesday, a top US official for election security said his biggest worry is of outside interference in a likely count of the votes the day after the November 3 election.
Former Army Green Beret charged with spying for Russia
Federal prosecutors have charged a former Army Green Beret living in northern Virginia with espionage activity with Russia dating back as far as 1996.
Peter Rafael Dzibinski Debbins, 45, of Gainesville, periodically met Russian intelligence and in 1997 was even assigned a code name by Russian intelligence agents after signing a statement saying that he wanted to serve Russia, according to prosecutors.
"When service members collude to provide classified information to our foreign adversaries, they betray the oaths they swore to their country and their fellow service members," said G. Zachary Terwilliger, U.S. Attorney for the Eastern District of Virginia., whose office is prosecuting the case. "As this indictment reflects, we will be steadfast and dogged in holding such individuals accountable."
Prosecutors said Debbins was arrested Friday. Online court records remained sealed, so it was unclear whether Debbins has an attorney.
The espionage took place from 1996 to 2011, prosecutors say. During some of that time, Debbins served in Army Special Forces.
The case against Debbins is the second Justice Department prosecution announced this week accusing a government or military official of transmitting U.S. secrets to a foreign country. The other case, in Hawaii, charged a former CIA officer with spying for China, according to USA Today.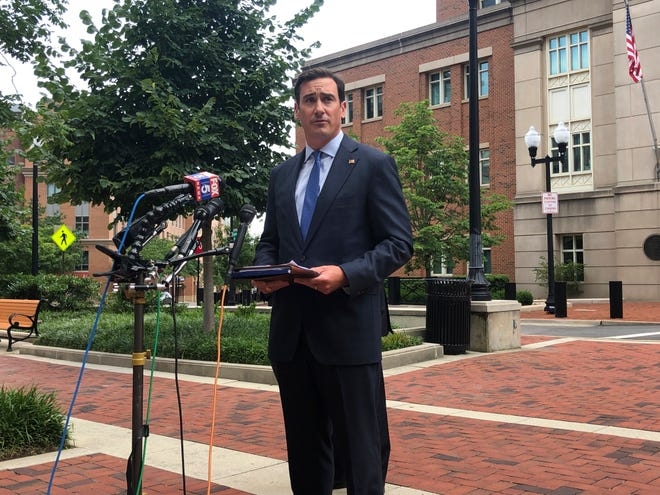 US attorney for the Eastern District of Virginia on Aug. 5 outside the federal courthouse in Alexandria, Virginia (Photo: AP)
EU gives green light to €290 million state aid package for struggling Brussels Airlines
The European Commission gave the green light on Friday for the Belgian government to inject €290 million of state aid into Brussels Airlines, Belgium's ailing flag carrier which has been hard-hit by the ongoing pandemic.
Brussels Airlines, a subsidiary of the SN Group which is in turn owned by the Lufthansa Group, will receive a €287 million loan payable over six years, as well as an additional €3 million in equity.
The coronavirus outbreak has been a testing period for the aviation industry, leading a number of European governments to step in to save longstanding airline companies from bankruptcy.
In light of the current economic downturn caused by the coronavirus pandemic, the EU has relaxed the rules on state aid for companies to give member states more freedom to prop up their economies.
"With this €290 million support package, which mostly takes the form of a loan with subsidised interest rates, but also includes a minor equity injection, Belgium will provide SN Group, to which Brussels Airlines belongs, with the liquidity that it urgently needs to withstand the impact of the current crisis," said Margrethe Vestager, Vice-President and EU Competition Commissioner.
The European Commission gave the green light on Friday for the Belgian government to inject €290 million of state aid into Brussels Airlines (Photo: Euro News)
Gold Price Forecast – Gold Markets Form Support of Candle
Gold markets have initially gapped higher to kick off the trading session on Friday, reaching towards the highs of the previous session on Thursday, only to turn around and fall to show signs of weakness. However, we have turned around from there and now it looks as if we are going to continue to try to form some type of base in this general vicinity.
The 50 day EMA is sitting just below the $1900 level, so I think that the market will continue to show support in that general vicinity. If we break down below the $1900 level, then it is likely that we go down towards the $1800 level which I think is even more structurally important.
On the other hand, if we break above the top of the candlestick for the trading session on Friday it is likely that we will go back towards the $2000 level. At this point in time, I think there is a lot of psychological resistance, but if we can break above the area, then we can go towards the highs again. This is going to be moving based upon the US dollar more than anything else, so that is worth paying attention to.
After all, the US dollar tends to move in the opposite direction of gold, and it has been one of the main drivers of the gold market as of late. As central banks continue to flood the markets with liquidity, that tends to press gold higher and I think that is the most likely path over the longer term.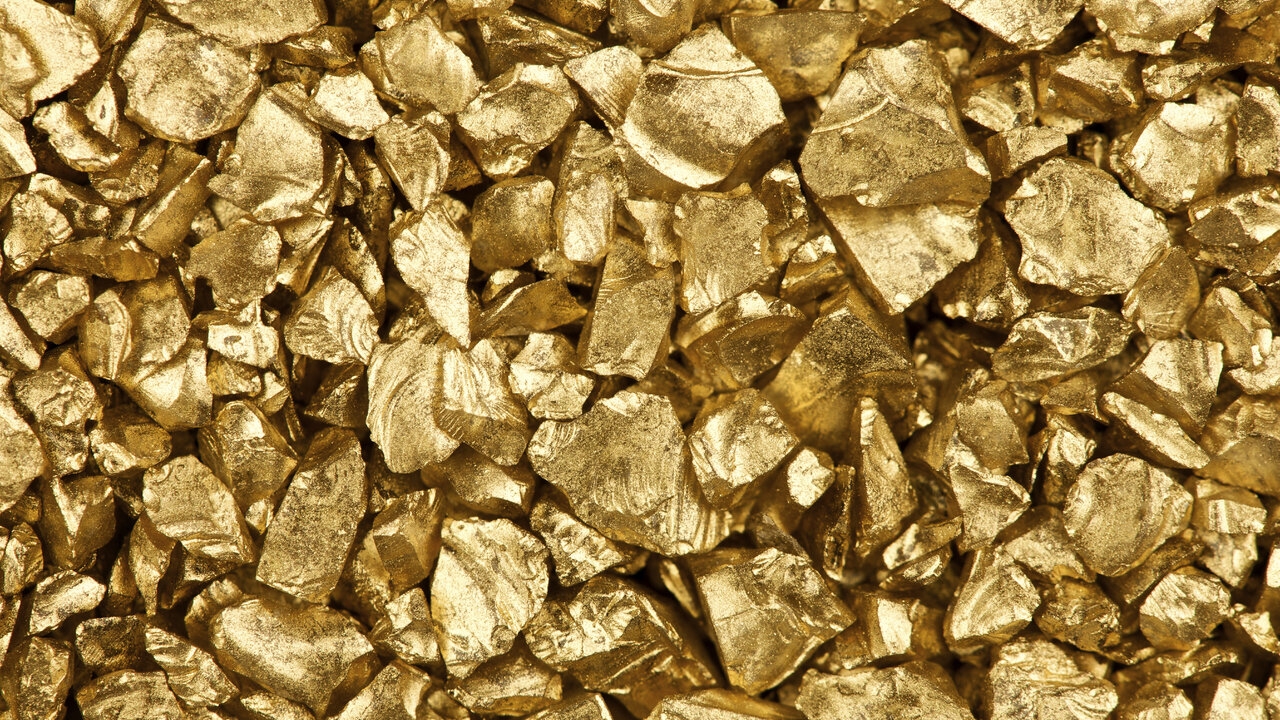 (Photo: FX Street)
Jasmine Le