World news today: Trump threatens to cut off relations with China over the coronavirus
World news today May 15: Mr Trump and his Republican supporters have repeatedly accused China of failing to alert the world on the severity of the coronavirus, threatening to cut ties with the Asian country. 
Trump threatens to cut off relations with China over the coronavirus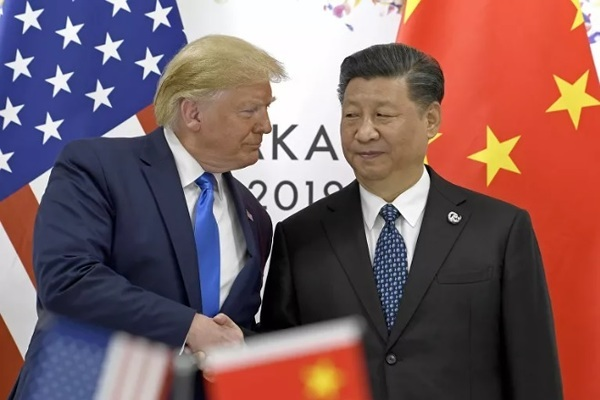 US President Donald Trump (left) and Chinese President Xi Jinping. Photo: AP.

Donald Trump and his Republican supporters have repeatedly accused China of failing to alert the world on the severity of the coronavirus, the Telegraph reported.
A further deterioration of relations between Donald Trump and China over the coronavirus pandemic was signaled on Thursday night as the US President threatened to cut ties with the world's second-largest economy.
In an interview with Fox Business Network, Mr. Trump said he has no interest in speaking to President Xi Jinping right now as he expressed disappointment with China's "failure" to contain the disease.
According to Mr. Trump, the pandemic had cast a pall over his January trade deal with Beijing, which he has previously hailed as a major achievement.
Reuters cited China's foreign ministry said on Friday that steady Sino-U.S. bilateral relations serve the interests of both people, responding to U.S. President Donald Trump's comments that he could cut ties with the world's second-largest economy.
Foreign ministry spokesman Zhao Lijian told reporters during a daily briefing that the U.S. needs to cooperate with China in order to achieve stable relations, however.
Relations between Beijing and Washington have deteriorated rapidly in recent months as Trump and other senior U.S. officials grow increasingly critical of China's handling of the COVID-19 outbreak and threaten various punitive measures.
PM Narendra Modi Interacts With Bill Gates, Discusses Global Response to COVID-19
The Prime Minister underlined the conscious approach that India has adopted in its fight against the health crisis - an approach based on ensuring public engagement through appropriate messaging, a PMO release said.
PM Modi explained how this people-centric bottom-up approach has helped win acceptability for physical distancing, respect for frontline workers, wearing of masks, maintaining proper hygiene, and respecting lockdown provisions.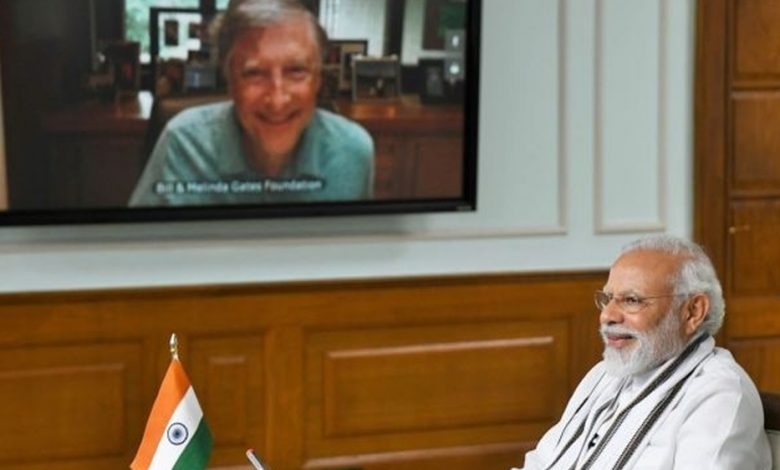 (Photo: Janam TV National)
The Prime Minister also highlighted that the previous initiatives taken by the government including expanding financial inclusion, strengthening last-mile delivery of health services, popularising cleanliness and hygiene through the Swachh Bharat Mission and drawing upon India's Ayurvedic wisdom to enhance people''s immunity, had helped increase the effectiveness of India's response to the present pandemic.
PM Modi sought suggestions from Gates, who is co-chair, Bill and Melinda Gates Foundation, on how India's capacities and capabilities could be better leveraged for the general benefit of the world.
Some of the ideas that PM Modi and Gates explored in this context included drawing upon India's unique model of last-mile health service delivery in rural areas, dissemination of the effective contact-tracing mobile app developed by the government, and above all by leveraging India's massive pharmaceutical capacity to scale-up the production of vaccines and therapeutics upon their discovery.
They agreed that given India's willingness and capacity to contribute to global efforts, particularly for benefit of fellow developing countries, it was important for India to be included in the ongoing global discussions for coordinating responses to the coronavirus pandemic.
The Prime Minister also suggested that the Gates Foundation could take the lead in analysing the necessary changes in lifestyles, economic organisation, social behaviour, modes of disseminating education and healthcare, that would emerge in the post-COVID world, and the associated technological challenges that would need to be addressed.
PM Modi said that India would be happy to contribute to such an analytical exercise based on its own experiences, Gadget reported.
YouTube back online after being down for a few minutes
YouTube was temporarily down for some users in the early hours of Friday .
The service was down for many users around the world. According to Downdetector, YouTube was facing issues in India, the USA, Europe, Japan, and parts of Australia.
There's been no official reason given for the outage and YouTube hasn't released a press statement. But yes, the outrage was real. Naturally, a lot of people took to Twitter to out to vent their frustration.
Every streaming platform, be it Netflix or Amazon Prime Video, has seen a surge in traffic caused by the Covid-19 coronavirus pandemic. YouTube seems to be no exception. In March, YouTube announced that it would lower the maximum streaming quality for content in India to just 480p.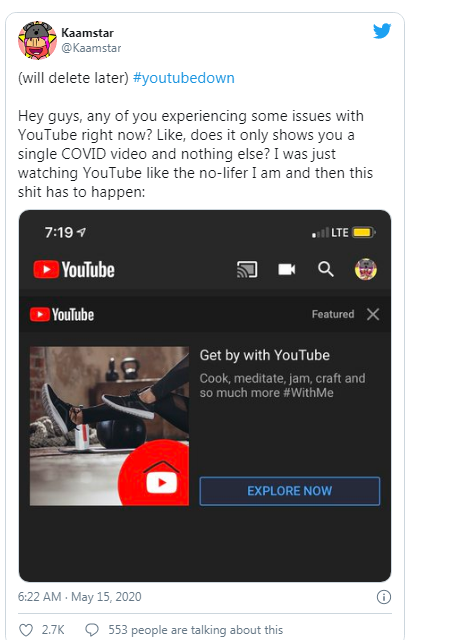 People turn to Twitter asking for "What's wrong with Youtube?"
Gold prices today edge closer to record highs, silver surges to 1,700 in 2 days
In global markets, gold prices edge higher amid expectations of more stimulus from governments and central banks. US-China tensions also boosted the safe-haven appeal of gold. US President Donald Trump is open to negotiations on another possible stimulus bill amid the pandemic, a White House spokeswoman said. Among other precious metals, platinum eased 0.1% to $767.29, while silver rose 0.7% to $15.97.
Spot gold gained 0.1% to a three-week high of $1,730.56 per ounce, extending the gains to about 2% for this week.
Gold tends to benefit from widespread stimulus measures as it is often seen as a hedge against inflation and currency debasement. "US Federal Reserve's downbeat economic projection and hopes of further economic stimulus support gold's safe haven demand. Concerns over the next wave of virus outbreak will also boost the safe-haven appeal of gold," said Hareesh V, head of commodity research at Geojit Financial Services.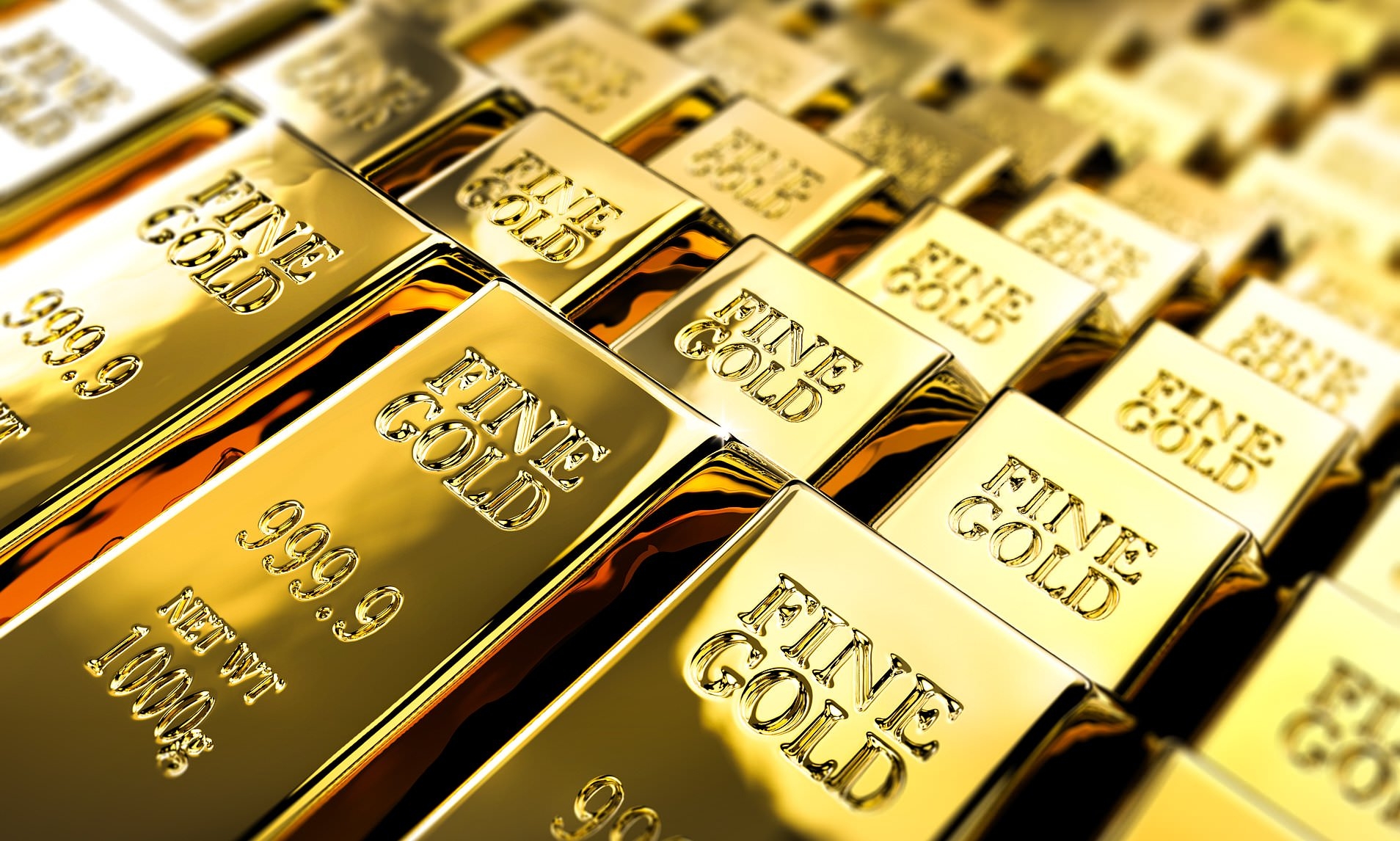 (Photo: Money)
Analysts says investors are rethinking their bets that the reopening of economies around the world will allow for a relatively quick resumption of growth. Another possible flare-up in tensions between the US and China is also hitting markets.
On Wednesday, Federal Reserve Chair Jerome Powell warned that coronavirus crisis could result in a prolonged downturn, while the top infections diseases expert in the US said reopening the economy too quickly could backfire and lead to more deaths.
The holdings of SPDR Gold Trust holdings, the world's largest gold-backed exchange-traded fund, rose 1.15% to 1,104.72 tonnes on Thursday.
The second tranche of sovereign gold bond scheme 2020-21, which opened for subscription on Monday, will close today. The issue price of the latest gold bond scheme has been fixed at 4,590 per gram (999 purity) and those applying online and making payment through digital mode will get a discount of ₹50 per gram. Sovereign gold bonds are issued by the Reserve Bank of India (RBI) on behalf of the government, as reported by Live mint.
"How to get away with murder's series finale explained: Who killed Annalise Keating?
The final episode of HTGAWM had one last twist up its sleeve.
When we cut to Annalise's funeral this time, we learned that it was not a case of who killed her but what killed her. Though the show had led us to believe the funeral was in the present day, we then learned that it was many years in the future, and the professor died of natural causes.
Though we had previously seen a photo of present-day-Annalise at the funeral, in the finale we saw that just behind it there was a photo of her in her later years.
This fake-out was also achieved by having actor Alfred Enoch at the funeral. Viewers were led to believe that he was appearing as his character Wes, but in Season 6, Episode 15 we learned he was playing a grown-up Christopher, the son of Wes and Laurel (Karla Souza).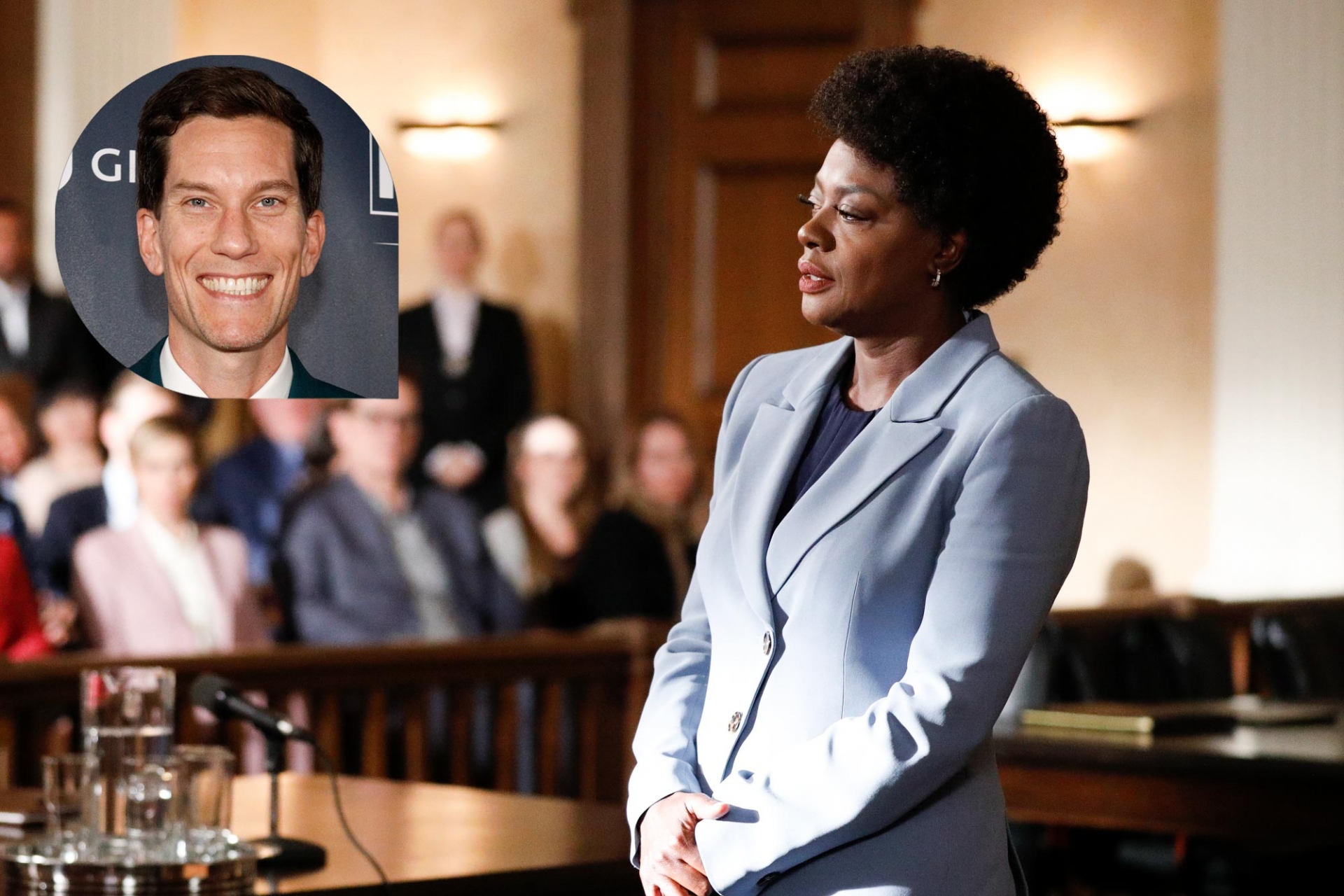 (Photo: Entertainment Weekly)
Speaking to Deadline, HTGAWM showrunner Pete Nowalk said of this last trick: "It was not the ending I always envisioned because I never envisioned one. I only go from season to season.
"But, last hiatus after season five, I did have this idea that we could play with who killed Annalise but really the answer is no one killed Annalise. The way we could do that is to use [Enoch] for people to think he was Wes but he's actually Christopher. The magic of he's the right age for that to be true and he was available and generous enough to come back and shoot all of this with us."
However, Annalise was not the only person who we saw dead in the finale of How to Get Away with Murder. After Annalise was acquitted on all counts and gave an impromptu press conference on the courthouse steps, Frank (Charlie Weber) is seen heading towards her with a gun. He kills Governor Birkhead (Laura Innes) to protect Annalise but is killed himself in the resulting chaos. As he is bleeding out in Bonnie's (Liza Weil) arms, Bonnie learns that she too has been shot. She also dies on the courthouse steps, according to News Week.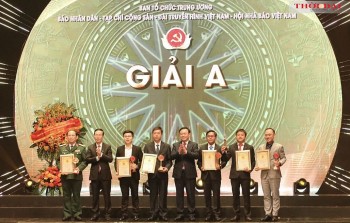 Viet's Home
The 7th National Press Prize on Party Building (named Golden Hammer and Sickle) - 2022 has been bountiful with thousands of entries on a variety of topics, rich in genres, closely following hot topics, outstanding events, key tasks of the political system and the country. Content relating to party building process was clarified and further exploited compared to previous years.