Youtuber in Vietnam subjected to 30% tax withholding by Google's new regulation
Google has just had a regulation that forced Youtuber to declare tax, otherwise, they can be fined up to 24% of the total income.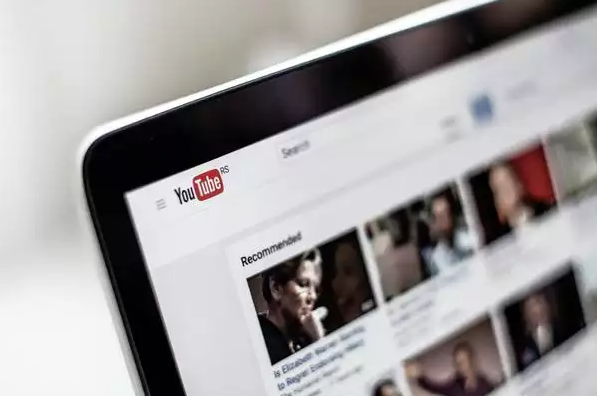 Photo: Business Insider
In daunting news for the Youtube creators in India and outside the US, the search engine giant Google said that it would begin deducting US taxes from payments to creators as early as June 2021 from creators outside of the US. Earnings from viewers in the US through ad views, YouTube Premium, Super Chat, Super Stickers, and Channel Memberships will be taxable.
Google said it would soon be updating its terms of service for creators outside of the US, where your earnings from YouTube will be considered royalties from a US tax perspective. Adding that they had already made this change to US creators' terms of service in November last year, according to Busines Insider.
According to the support page," If you submit US tax info, withholding rates are between 0 percent and 30 percent on earnings that you generate from viewers in the US and depend on whether your country has a tax treaty relationship with the United States."
Creators based in the US will not be subject to tax withholding if the creators have provided valid tax information. If no US tax information is provided, Google may deduct as per the maximum tax rate, which again will depend on the creator's AdSense account type and country, India Express cited.
If your creator account classifies as a Business Account, the default withholding rate will be 30% of the US-viewer earnings. If your creator account classifies as an Individual Account, backup withholding will apply, and you will pay 24% of the total earnings worldwide. Google has also mentioned in its official post that "these withholding rates will be adjusted in the next payment cycle once valid US tax info is provided in AdSense."
Youtuber in India (having tax agreements with the US)

Youtuber in countries with no tax agreements with the US

Youtuber summit no tax declaration

Global income

1000 USD

1000 USD

1000 USD

Income from the US

100 USD

100 USD

100 USD

Tax withholding

15 USD (15% of income from the US)

30 USD (30% of income from the US)

240 USD (24% of global income)
Photo: India Express
How Youtubers in Vietnam get affected?
In an interview with VnExpress, the General Department of Taxation leader said that Vietnam made a tax agreement with the US in 2014, but so far it has not been considered by the US Senate Committee on Foreign Relations. Therefore, this agreement has not yet come into force officially.
Thus, if Youtuber in Vietnam has revenue of USD 1,000 a month, of which USD 100 is generated from viewers in the US, they will be subject to a deductible tax rate of 30% (equivalent to USD 30). If this Youtuber does not submit tax declarations to Google, they will be deducted 24% of the total revenue, equivalent to USD 240.
The leader also added that international forums have repeatedly called for platforms to support tax agencies in the management of personal and business taxes. The latest move by Google shows its willingness to cooperate with governments to collect taxes on digital content.
In Vietnam, according to Decree 126, Vietnamese people with digital income will have to pay a tax of 7%.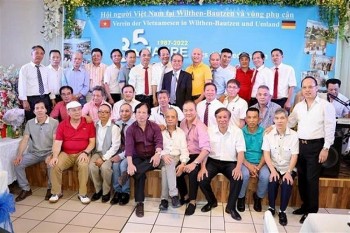 Economy
The Overseas Vietnamese Association in Wilthen - Bautzen and surrounding areas in Germany held a get-together on the occasion of the 35th anniversary of Vietnam - Germany labour cooperation.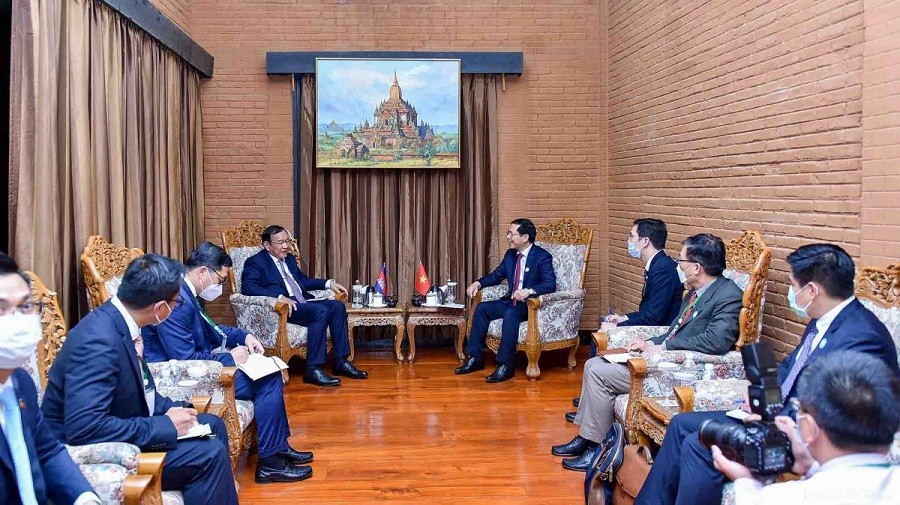 Economy
Foreign Minister Bui Thanh Son has bilateral meetings with FM of Cambodia, Thailand and Laos, seeking to promote relations and cooperation within the MLC framework for sustainable development in the region and beyond.
July 04, 2022 | 12:51