Zannier Hotels Bai San Ho in Phu Yen named most romantic hotel at NatGeo awards
Zannier Hotels Bai San Ho in the central province of Phu Yen topped the most romantic hotel category at the National Geographic's annual Hotel Awards.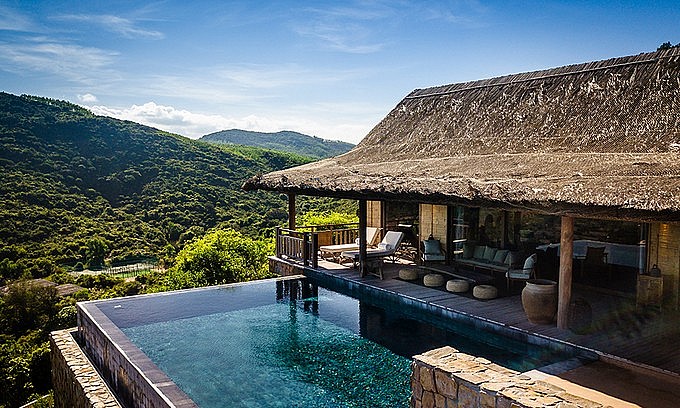 A villa with infinity pool at Zannier Hotels Bai San Ho in Phu Yen Province. Photo courtesy of Zannier Hotels Bai San Ho
Kalesma Mykonos Hotel in Greece and the Johri hotel in India were the runners-up of the category based on votes by a judging panel of travel writers and National Geographic editors.
This year, the hotel awards cover 13 categories from best major refurbishment to best wellness retreat that reward the very best trend-setting, rule-breaking and game-changing hotels in the business.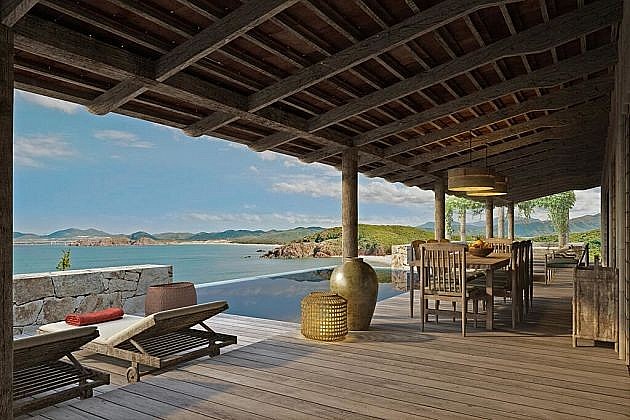 Facing a long white sand beach, the hotel took inspiration from local ethnic minority groups and nearby fishing villages by constructing three different types of Vietnamese-style villas. Photo: dulichvtv.vn
Opened in December last year, Zannier Hotels Bai San Ho in Song Cau Town of Phu Yen, an emerging beach destination in south-central Vietnam, consists of 71 villas covering around 98 hectares (242 acres) of lush greenery and is surrounded by rice fields, VnExpress said.
Facing a long white sand beach, the hotel took inspiration from local ethnic minority groups and nearby fishing villages by constructing three different types of Vietnamese-style villas, laden with bamboo ceilings and antique rice baskets.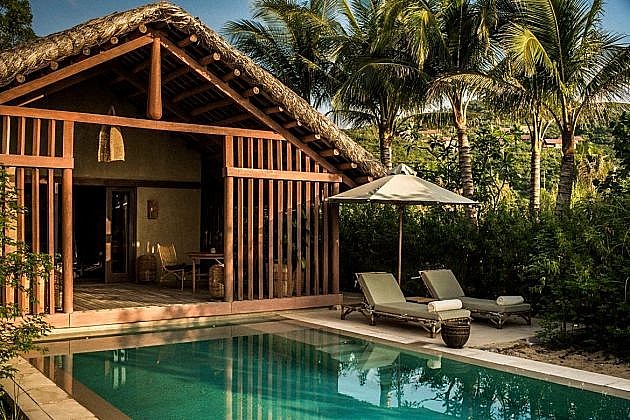 Room prices at Zannier Hotels Bai San Ho range from around VND9.5 million ($416.73) a night. Photo: dulichvtv.vn
"If you're looking for a romantic escape, this place is hard to beat," the British travel magazine said.
"Villas borrow the Vietnamese vernacular: all thatched roofs and woven bamboo walls, crowned by muslin-draped beds and come-hither bathtubs. Most decadent of all is the Yin and Yang treatment at the spa, with a ginger-and-brandy bath for two and a herbal, energy-balancing massage," it said.
Room prices range from around VND9.5 million ($416.73) a night.
Paradero Todos Santos in Mexico won the best design hotel category while The Hoxton in Italy won best urban hotel, and Can Ferrereta in Spain, best boutique hotel.
Kalesma, Mykonos, Greece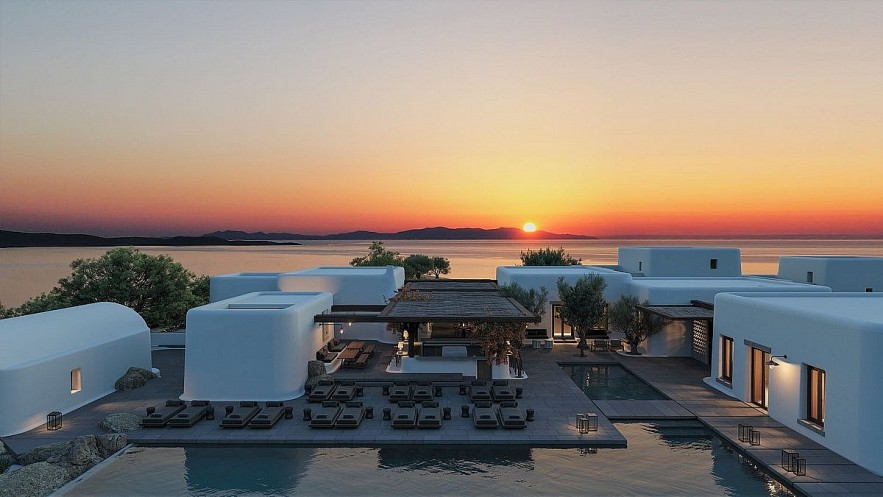 Photo: Tripadvisor
According to the magazine, this Cycladic hideaway is as good-looking as a Greek god: set on a five-acre site in the Aegean, a string of whitewashed buildings trail like a bridal veil towards the sea. Appropriate, given there's a chapel where you can make things official. Newlywed or not, toast the day at the hotel's Pere Ubu restaurant, soundtracked by deck-spinning DJs, with a sizzling menu that skips from fresh bread to moreish mezze.
Room prices range from €1,200 (£1,025) per night.
The Johri, Jaipur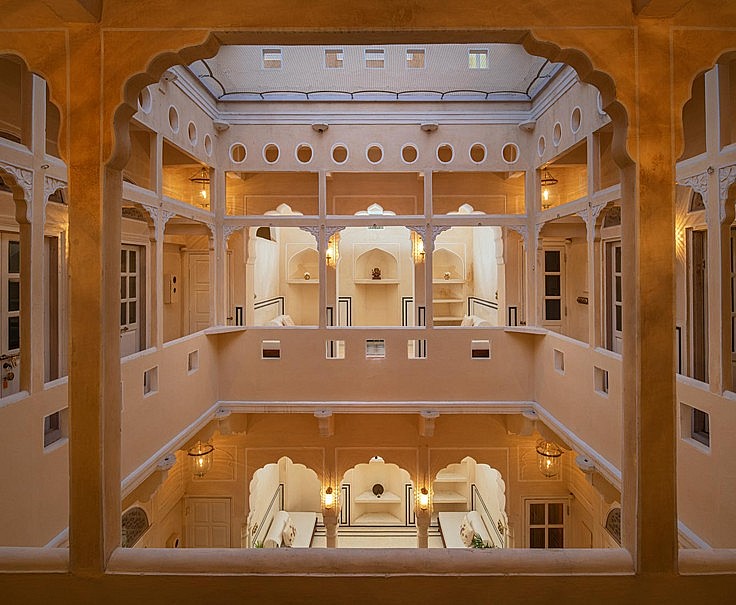 Photo courtesy of The Johri
There are just five suites in this former haveli (mansion) in the Indian city, with beds set between carved arches and stone columns, swing chairs, hand-embroidered textiles and lattice windows. The Moti Pearl suite also has its own romantic rooftop terrace — and then there's the fresco-adorned bar and restaurant, plus the sandalwood-scented ayurvedic spa.
Room prices range from 22,000 rupees (£213) per night.
Paradero Todos Santos, Mexico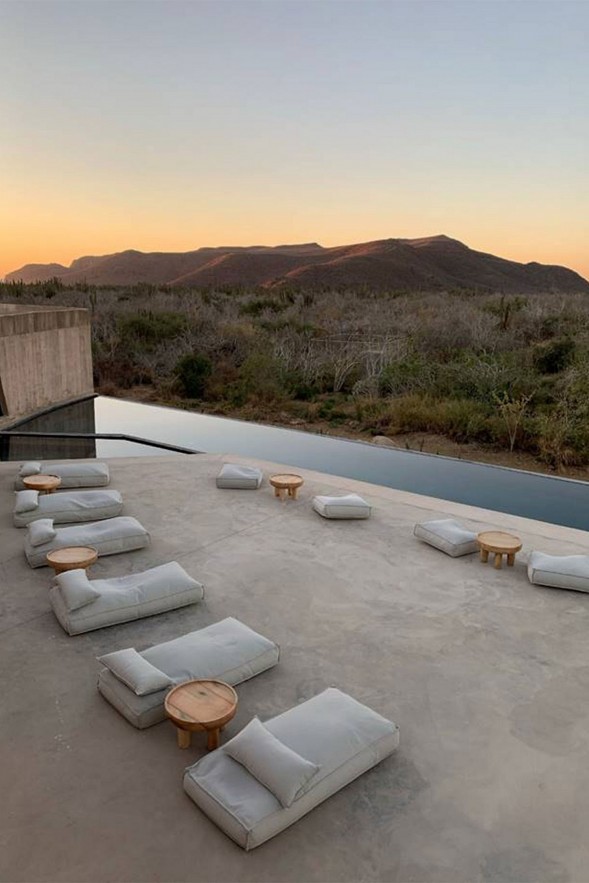 Pool at Paradero, Mexico. Photo: cntraveller
The sun-blushed desert of Baja California might not be the most obvious place for brutalist-inspired architecture, but Mexico-based Yektajo Valdez Architects has seamlessly combined the two worlds with a stretch of low-rise concrete buildings enveloped by farms and flanked by Mojave yucca, agave and cactus. The beauty of this retreat is anchored in the surrounding landscapes, which always come front and centre thanks to the hotel's considered layout. Some of the 35 suites come with rooftop access, while others feature locally made hammocks and outdoor soaking tubs. The Living Room is a homely space decked out with woven rugs, jute cushions and billowing curtains, while the half-moon-shaped sunbathing spot, with its constellation of loungers arranged around a 130ft infinity pool, is ideal for fans of photogenic minimalism.
Room prices range from $550 (£400) per night.
The Hoxton, Rome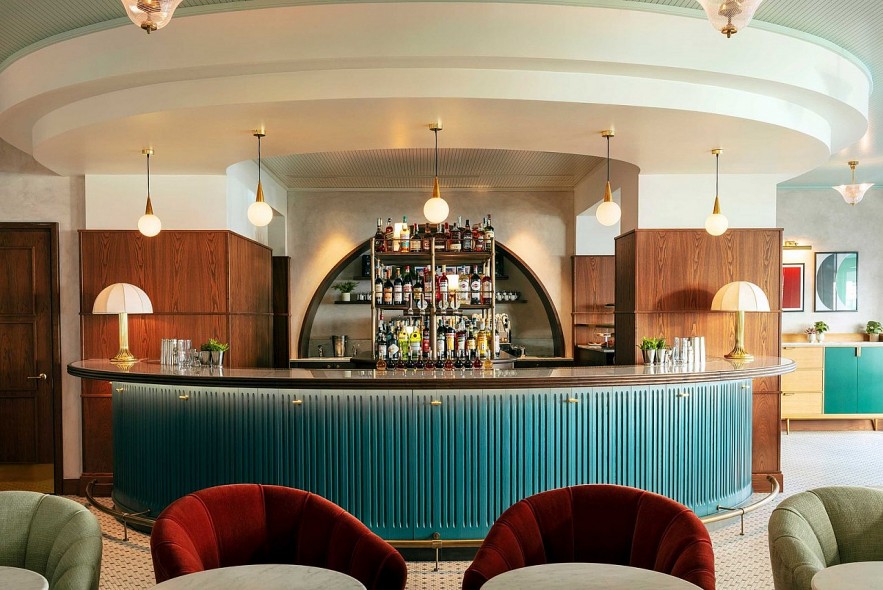 Photo: cntraveller
It's no exaggeration to say the lines between work and home life have been well and truly blurred over the past year, but there are some hotels that have the concept down to an art. With lobbies that feels like the neighbourhood's living room and classy cocktails to end the day, The Hoxton's formula has always been a winner wherever it's put down roots, and it's never felt more successful than now, with the launch of its latest property in the Eternal City. The group's 10th edition — adding to its roster of hotels in cities such as Amsterdam, Paris and New York, not least its trio of London pads — has transformed a modernist building in the Parioli neighbourhood into a 192-bed urban retreat, with a dusty pink facade and a decor inspired by 1970s furniture and classic Italian cinema, with some salvaged Murano glass chandeliers to boot. The all-day Cugino is a bar-bistro in which you'll be as comfortable for breakfast as you will for aperitivo hour. You don't get that working from your bedroom.
Room prices range from €169 (£144) per night.
Can Ferrereta, Majorca, Spain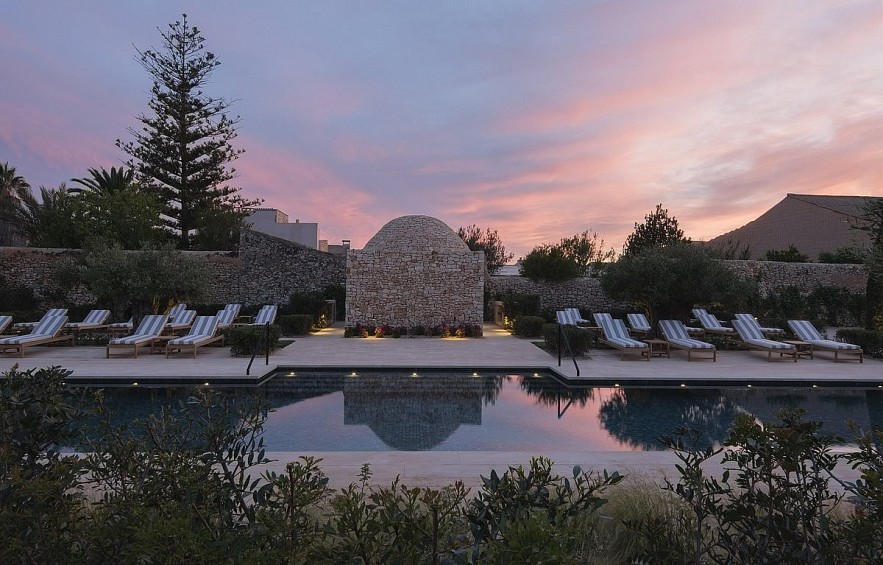 Photo: tripadvisor
Farm paths that once funnelled livestock now feel the trot of shoes on stone in the south Majorcan village of Santanyí, thanks to a restoration by Palma-based Bastidas Architecture and Spanish interior design firm WIT. This once-derelict farmstead is now unrecognisable as Can Ferrereta, transformed into a boutique sanctuary that makes an unforgettable first impression. Knobbly, butterscotch-coloured walls and olive-gnarled grounds muster alongside a cool, canvas-like interior, showcasing works by Catalan artists, including Joan Miró. Restaurant Ocre, meanwhile, occupies an erstwhile wine cellar, serving market-bought vegetables alongside smoked Majorcan cheese. Over at the old shepherd's hut, a pool house beckons, while a barn-style spa uses products rooted in the island's geography, including citrus fruits from Sóller and salts from Es Trenc. Mark our words: this is one you'll want to talk about until the cows come home.
Room prices range from €315 (£269) per night./.
Hotel in Phu Yen named among world's best

A New York-based travel magazine Travel+Leisure has recently named Zannier Hotels Bai San Ho in Phu Yen, Vietnam's South-Central Coast among the world's best hotels ...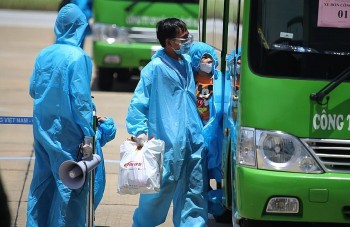 National
The country has to date logged 695,744 Covid-19 cases, ranking 47th out of 222 countries and territories worldwide in terms of infections per one million people.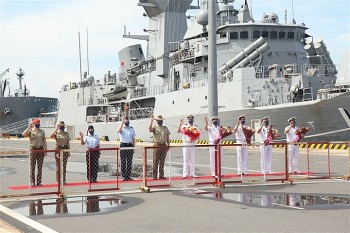 Friendship
Australian warships, amphibious assault ship HMAS Canberra, missile frigate HMAS Anzac and tanker HMAS Sirius, arrived in Vietnam as part of the Indo-Pacific Endeavour 2021.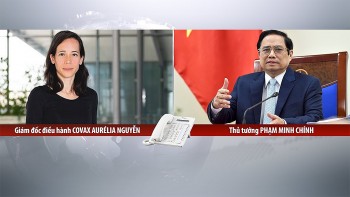 Focus
Prime Minister Pham Minh Chinh on September 20 asked the COVAX Facility to quickly allocate Covid-19 vaccines to Vietnam.