14-day quarantine still required for vaccinated foreign arrivals in Vietnam
Those with the so-called "vaccine passport" entering Vietnam should still undergo the two-week quarantine given the uncertainty of COVID-19 inoculation's efficacy, Vietnamese experts said Thursday afternoon.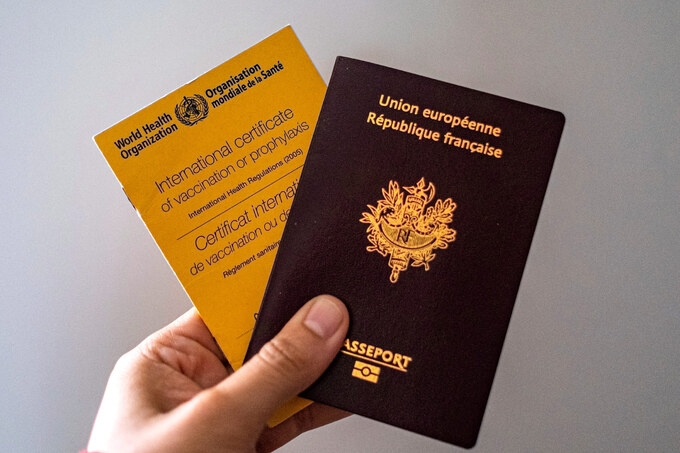 The vaccine passport of one French citizen granted by the WHO (Photo: AP)
"The protective effects of different vaccines vary and we still don't know how long the protective antibodies will last. In addition, new recipients do not have immediate immunization", Tran Dac Phu, senior advisor at the Public Health Emergency Operations Center under the Health Ministry, told VNE. "Some COVID-19 vaccines might no longer effective against new nCoV variants".
Phu's comment came as certain countries including China, Israel begin to issued "vaccine passports" for those fully vaccinated. The passport is either in digital or printed version. The UK, US and EU are also eyeing the issuance of such certificates to facilitate cross-border travel.
Phu then concluded that since there's yet to be regulations on "vaccine passport" in Vietnam, thereby all foreign arrivals to the country must undergo quarantine in 14 days.
According to Dr. Truong Huu Khanh, head of the Department of Infections - Neurology, Children's Hospital 1, Ho Chi Minh city, no vaccine could quarantine a person is no longer at risk of infection. Evidence of their effect only appears after many inoculations, with the number in Vietnam still low, meaning there is no herd immunity in the country of 98 million people as yet, Khanh added.
An anonymous expert at the Health Ministry said global studies showed Covid-19 inoculation only helps reduce symptoms and have not proved to reduce the risk of infection, as with the AstraZeneca and Pfizer vaccines.
On Wednesday, Calvin Q Trinh, a Vietnamese national in the U.S., landed at Tan Son Nhat International Airport in Ho Chi Minh city on a repatriation flight along with nearly 300 other Vietnamese. Prior to returning to Vietnam, he had received two COVID19 vaccine shots provided by Moderna in the U.S., evidenced by a "Covid-19 Vaccination Record Card" in his passport.
The returnee, however, is still being quarantined for 14 days as per Health Ministry protocol.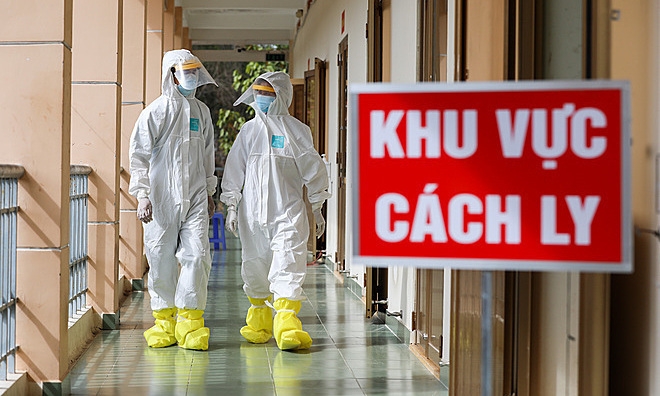 (Photo: VNE)
Vietnam closed its borders in March last year and banned entry of foreign nationals except for those with diplomatic or official passports or are high-skilled workers.
Earlier, experts proposed Vietnam's tourism industry to prepare to welcome vaccinated foreign visitors back to the country from the third quarter in a similar vein to regional peers. But officials said they would need more time as the opening of international markets could meet with difficulties and public opposition for fears of further Covid-19 outbreaks, according to VNE.
Vietnam's vaccination campaign began on Monday and hundreds of medical staff in Hanoi, HCMC, and Hai Duong and Gia Lai provinces have received the first dose of the vaccine developed by the British-Swedish company in collaboration with Oxford University.
The country is also having four potential indigenous vaccine candidates on hand, with IVAC 's Covivac and Nonogen's Nanocovax are on the first and second phase of human trials, respectively. The other two have proved effective and safe on animal testing.
The country confirmed three more COVID-19 infections over the past 12 hours to 6 pm on March 10, including two imported cases, according to the Ministry of Health. The two imported were quarantined in Ho Chi Minh City and the Mekong Delta province of Long An right upon their arrival, while the other case was recorded in the northern province of Hai Duong.
Meanwhile, The Ministry of Health this morning did not record any new positive cases of COVID-19. The total number of community infections over the past month stays at 895.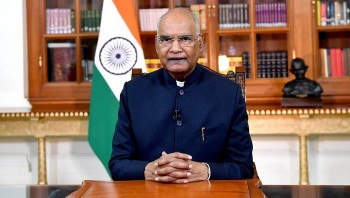 World
Shri Ram Nath Kovind was sworn in as the 14th President of India on 25 July 2017. A lawyer by profession, he had been the Governor of the State of Bihar before he took over the highest constitutional office.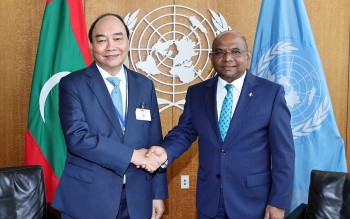 National
State President Nguyen Xuan Phuc attended a high-level general debate of the UN General Assembly (UNGA)'s 76th session opening in New York on September 21 and has implemented activities during his work in the United States.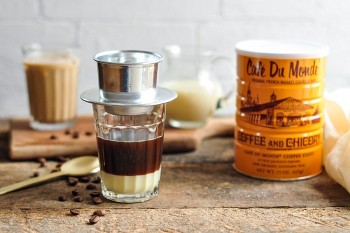 Economy
The American Vietnamese roasts have caught on at a younger generation of Vietnamese cafes and restaurants, whether Sandwich Hag in Dallas or Phinista in Boston.