40-Year-Old Mom Aces High School Graduation Exam After 3 Week Study
Nguyen Thi Thuy spent her 21 unpaid days off studying for the national high school graduation exam and got a high score of 27.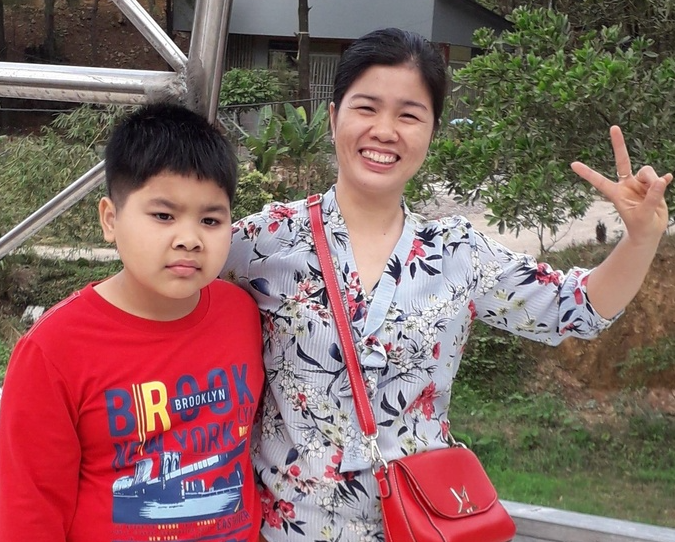 Nguyen Thi Thuy (R) (Photo: VN Express)
In late July, Nguyen Thi Thuy, 40, was much busier than usual. She was one of a few middle-aged candidates that got high scores in the recent high school graduation exam. Thuy got 27 points in total for three Social Science tests and 24.75 in total for Literature, History, and Geography.
She only had 21 days to study for the exam but gained a surprising and admirable result. "Taking the exam at the age of 40 was not an easy decision. The result encourages me to pursue my unachieved dream," she said.
Thuy was born when her parents were almost 60. Living in a poor family, she applied to pedagogical universities at the age of 18 but could not get in. She had to put aside her dream of going to university and got married in 2002.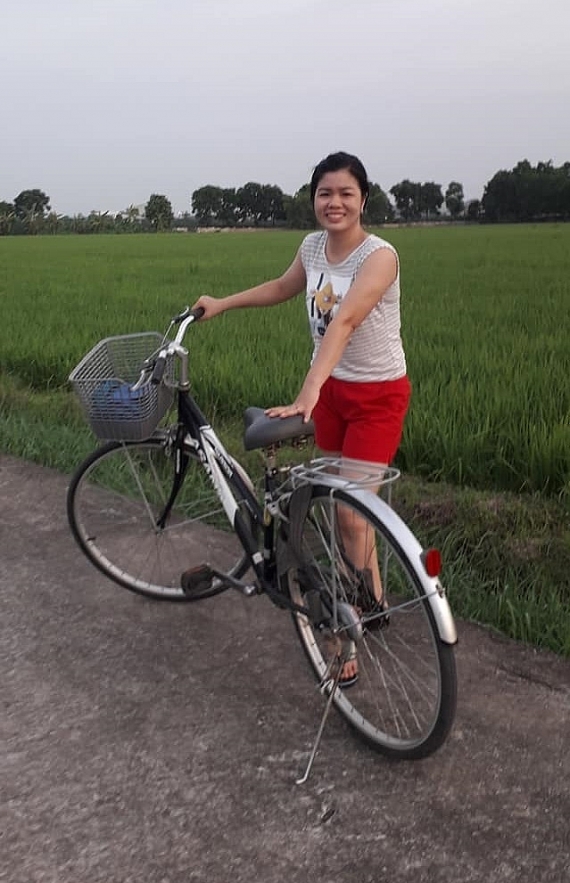 (Photo: VN Express)
Depressed at losing a family member at the end of 2019, Thuy thought that she should re-pursue her dream, so she studied for the national high school graduation exam.
Thuy started to do the application in April. Without any help, Thuy managed to prepare everything by herself. She did not have many study materials, and mostly used her children's textbooks, studied online, and borrowed materials from her nephew, who was about to take the same examination.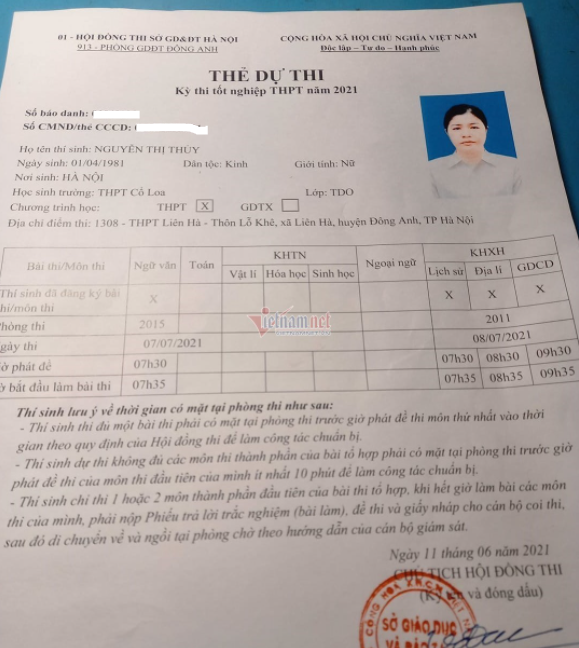 Thuy's candidate information card. (Photo: Vietnamnet)
Thuy works for a motorcycle parts factory in Thang Long industrial zone in Hanoi's outskirts. She has an 8-hour working shift per day and has to take care of the family after work. Due to the busy daily schedule, she did not have much time for studying. After careful consideration, Thuy decided to take 21 unpaid days off to focus on studying. Thuy often joined student groups on Facebook to share and learn experiences for the exam. The woman said she felt "much younger" thanks to the groups.
Thuy's family supported her a lot during that period. Her husband and sons did the housework so that their wife and mother could focus on the exam.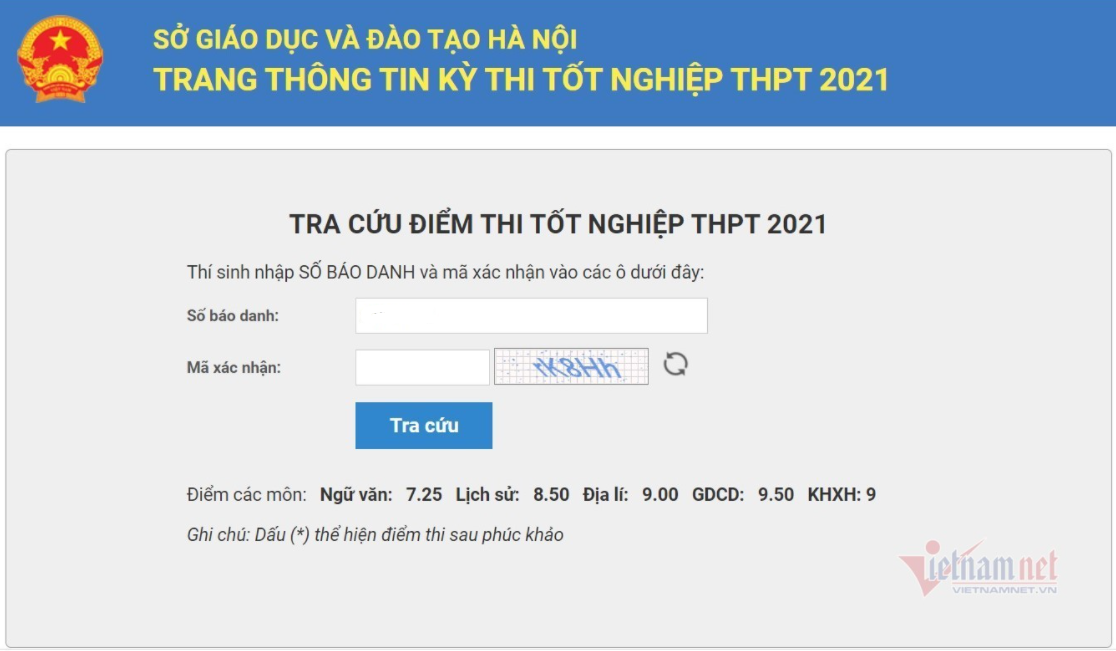 Thuy's exam result. (Photo: Vietnamnet)
On the exam day, Thuy received enthusiastic assistance from supporting staff. They carefully explained and instructed her on how to fill her personal information in the answer sheets, which was greatly different compared to 20 years ago, when Thuy first applied for universities.
On the day of result announcing, Thuy went to bed early because she had an early working shift the next day. The result came at midnight. She was woken up by the notification sounds of messages sent from her friends. Asking her son to check the score, Thuy was surprised by the good results. She got 7.25 (out of 10) in Literature, 8,5 in History, 9 in Geography, and 9,5 in Civic Education. Thuy said that she would apply for Hanoi National University of Education, Vietnam Women's Academy, and Youth Academy.