Ho Chi Minh city puts off national high school entrance exam
The decision was made as the southern city battles its worst coronavirus outbreak yet and many activities have come to a halt.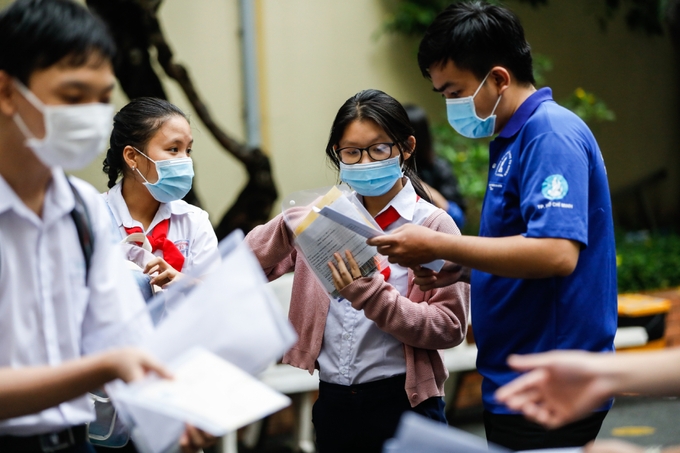 9 graders at one high school in Ho Chi Minh city on May 29 (Photo: VNE)
The annual high school entrance exam for 9 graders in Ho Chi Minh city will be postponed instead of taking place in early June as planned, said Le Hong Son, director of the municipal Department of Education and Training at the meeting of the Steering Committee for Covid-19 prevention and control Saturday.
"The exam couldn't go as planned over health safety considerations. When it takes place will depend on the pandemic situation," Song added.
Vo Gap district authorities earlier have also proposed to reschedule the test given the complicated Covid-19 situation. Within five days since the new cluster, it has documented 9 patients, 397 suspected having direct or direct contact with patientsnts. 27 alleys are under blockade.
Over 83,300 test-takers in Ho Chi Minh city were set to sit for the national high school entrance exam on June 2, 3. The city People's Committee had also well-prepared to carry out the examination at 140 test sites with anti-pandemic protocols strictly in place.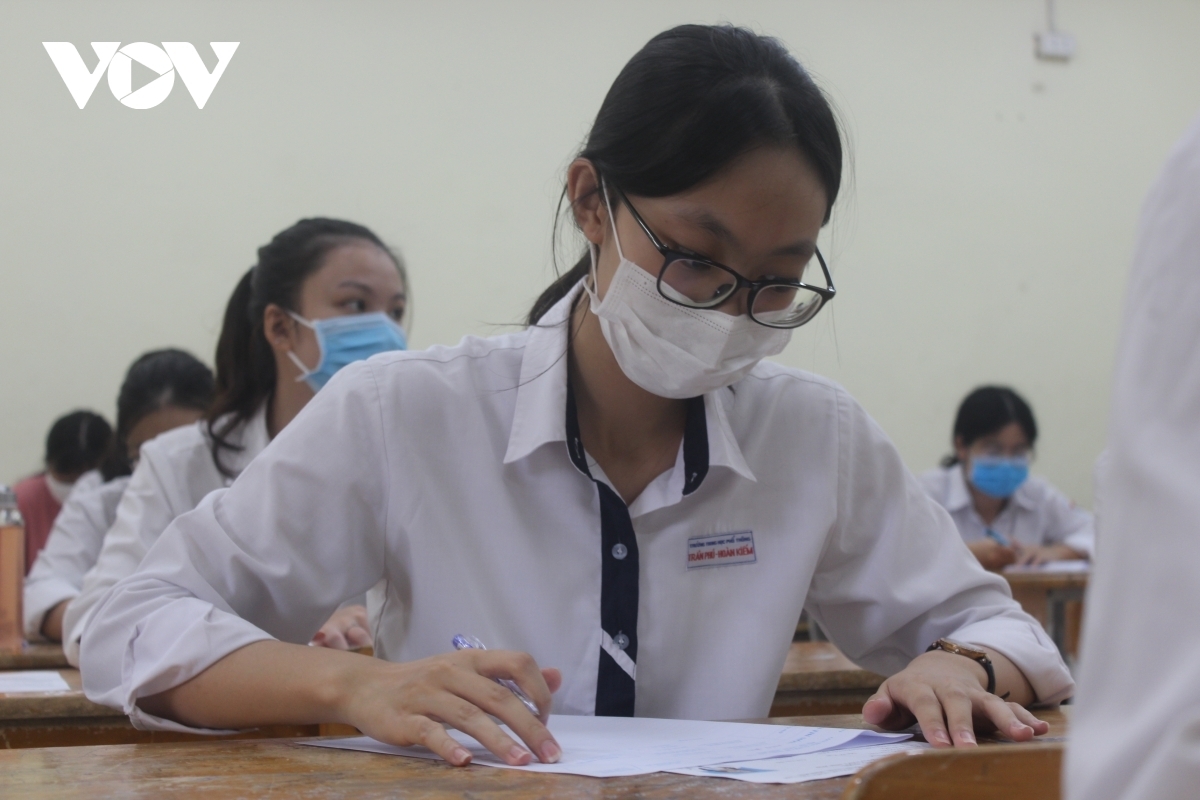 (Photo: VOV)
Since early May, schools up to high school level in Ho Chi Minh city and other localities have switched to distance learning to protect students, teachers, and school staff from the novel virus.
Ha Noi Department of Education and Training on May 30 ordered ninth-grade pupils not to leave the city until they finish their high-school entrance examination.
Of the 4,164 infections recorded in the fourth wave starting April 27, there are 247 students. Most of the cases were detected in Bac Giang, Bac Ninh, and Dien Bien provinces, nearly 8,000 students are designated as F1 for having direct contact with patients.
"The ministry has recently issued documents directing grassroots-level education departments to take anti-coronavirus measures at schools and organize online learning for students who are unable to go to school," the deputy minister of the Education and Training Ministry said on May 29.
Nguyen Huu Do, deputy minister of the ministry last week initiated immunizing all exam officers and 12 graders from pandemic-hit localities to ensure health safety and examination results. He also called for the People's Committee of Covid-infected provinces and cities must quickly devise vaccination plans for 12 graders. Exam officers should also get the injections as soon as possible.
The education ministry would work with the health ministry to issue guiding documents to every province and city.
May 15 witnessed the first time Vietnamese students of all levels in many localities "enjoyed" an early summer break without finishing their school year. The remaining curriculum will proceed at in-person classes when the pandemic abates. Schools that have yet to organize final exams are advised not to do it virtually.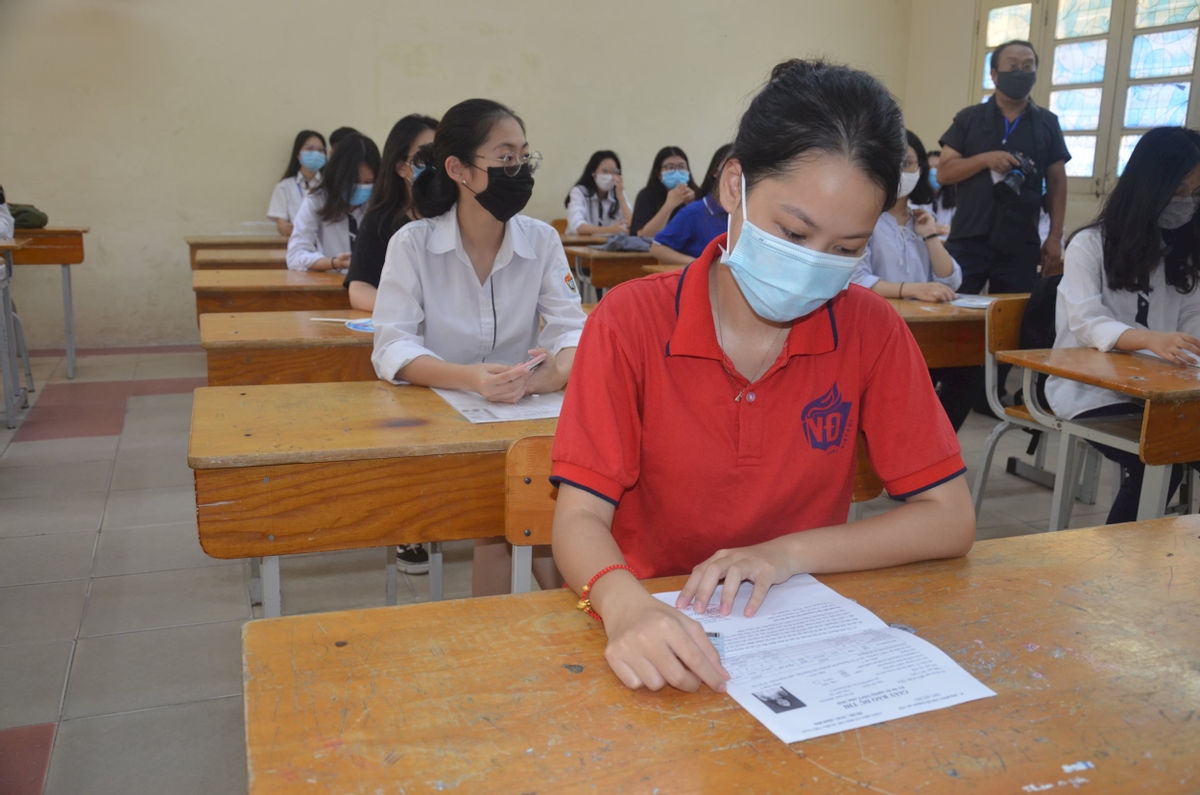 (Photo: Bao Cong Ly)
Vietnam is in the grip of the fourth Covid-19 outbreak which started on April 27. Since then, 4,096infections have been reported across 33 provinces and cities, claiming 12 lives. The two northern provinces Bac Giang and Bac Ninh are the hardest-hit, with 2,161 and 804 cases respectively. Record new infections have continuously documented every day, most are linked to clusters at industrial parks.
In the past four days, Ho Chi Minh has recorded a total of 150 infections in two Covid-19 clusters with the source of infection yet to be established. In particular, the chain related to the religious mission is the largest ever with 143 cases, while that of a couple in Tan Phu District has so far recorded seven cases. Initial assessments show these two clusters may be linked, VNE reported.