80% voters say the US is 'out of control', new poll finds
Eight out of 10 voters believe that things are out of control in the United States, with majorities still concerned about the spread of the coronavirus, pessimistic about the economy's return to normal before next year and down on President Donald Trump's ability to unite the nation
Demonstrators walk along the recently renamed Black Lives Matter Plaza with signs near the White House during George Floyd protests on June 6. | Samuel Corum/Getty Images
Those are the major findings of a new NBC News/Wall Street Journal poll that was conducted May 28 to June 2, during the aftermath of George Floyd's death in Minneapolis, as the U.S. death toll from the coronavirus surpassed 100,000 and after millions of people have lost their jobs. But the survey was conducted before Friday's surprising jobs report, which found the unemployment rate declining to 13.3 percent and the economy adding 2.5 million jobs in May.
"Out of control — that's America in 2020," said Democratic pollster Jeff Horwitt of Hart Research Associates, who helped conduct the survey with Republican pollster Bill McInturff and his GOP colleagues at Public Opinion Strategies, reported NBC News.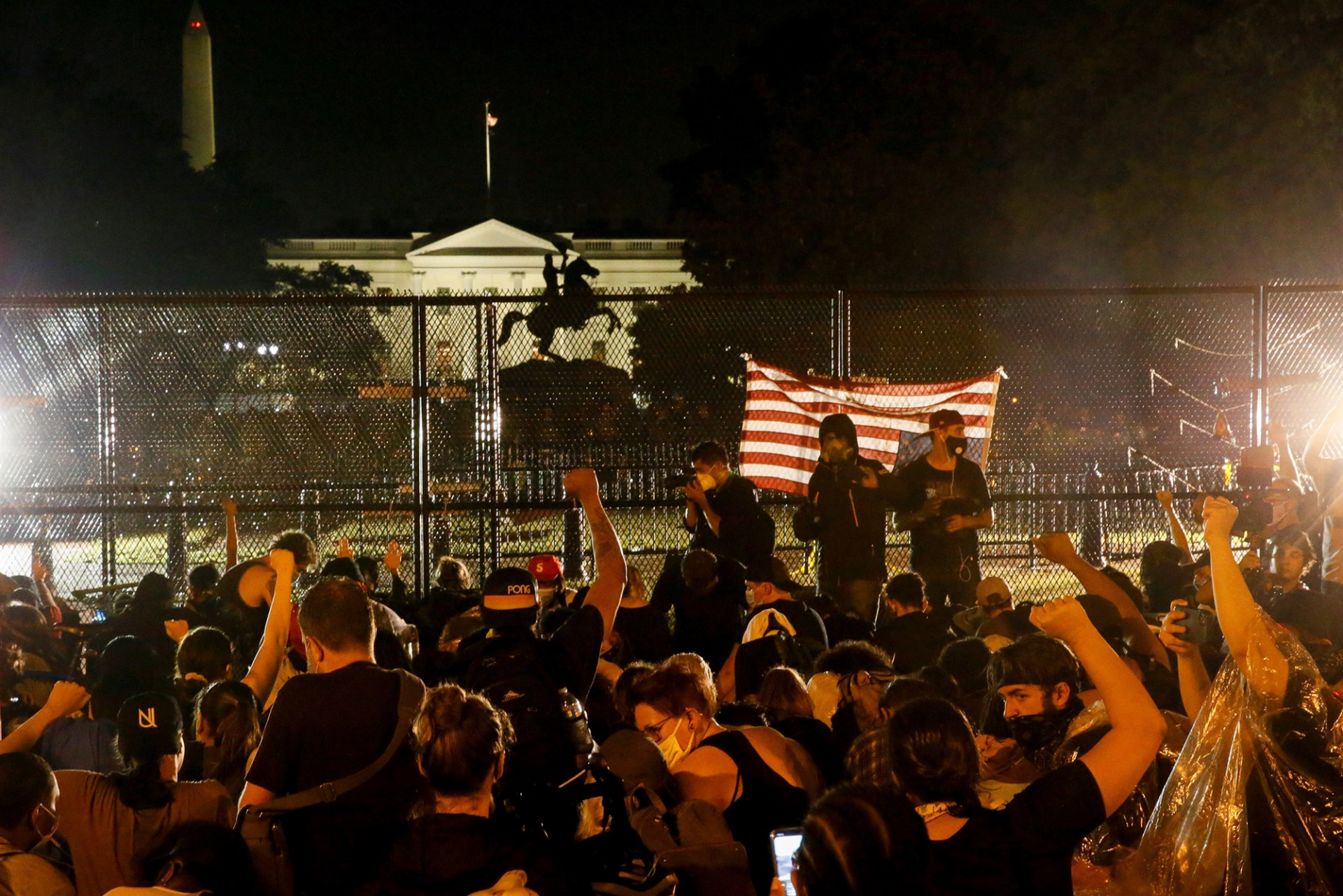 Demonstrators gather behind a fence during a protest in Lafayette Square in front of the White House on Thursday, June 4, 2020 (Photo: Jim Bourg / Reuters)
It's "one of the few things Americanscan agree upon and the one finding that we can definitively state given the tumult and torment of the past 12 days," Horwitt said.
According to Business Insider, Americans were split along party lines when asked whether they believed the novel coronavirus was being controlled and how long they believed it would take to get the situation under control 74% — polled said it could take a year or more to stop the spread of COVID-19 and return to a sense of normalcy. About 32% of Republicans who support the president said they believed the virus is already contained.
More than 80% of Democrats said they were more concerned with Floyd's killing than they were with the protests that have occurred as a result, compared to 48% of Republicans who said they were more concerned about the protest, according to the poll that surveyed 1000 Americans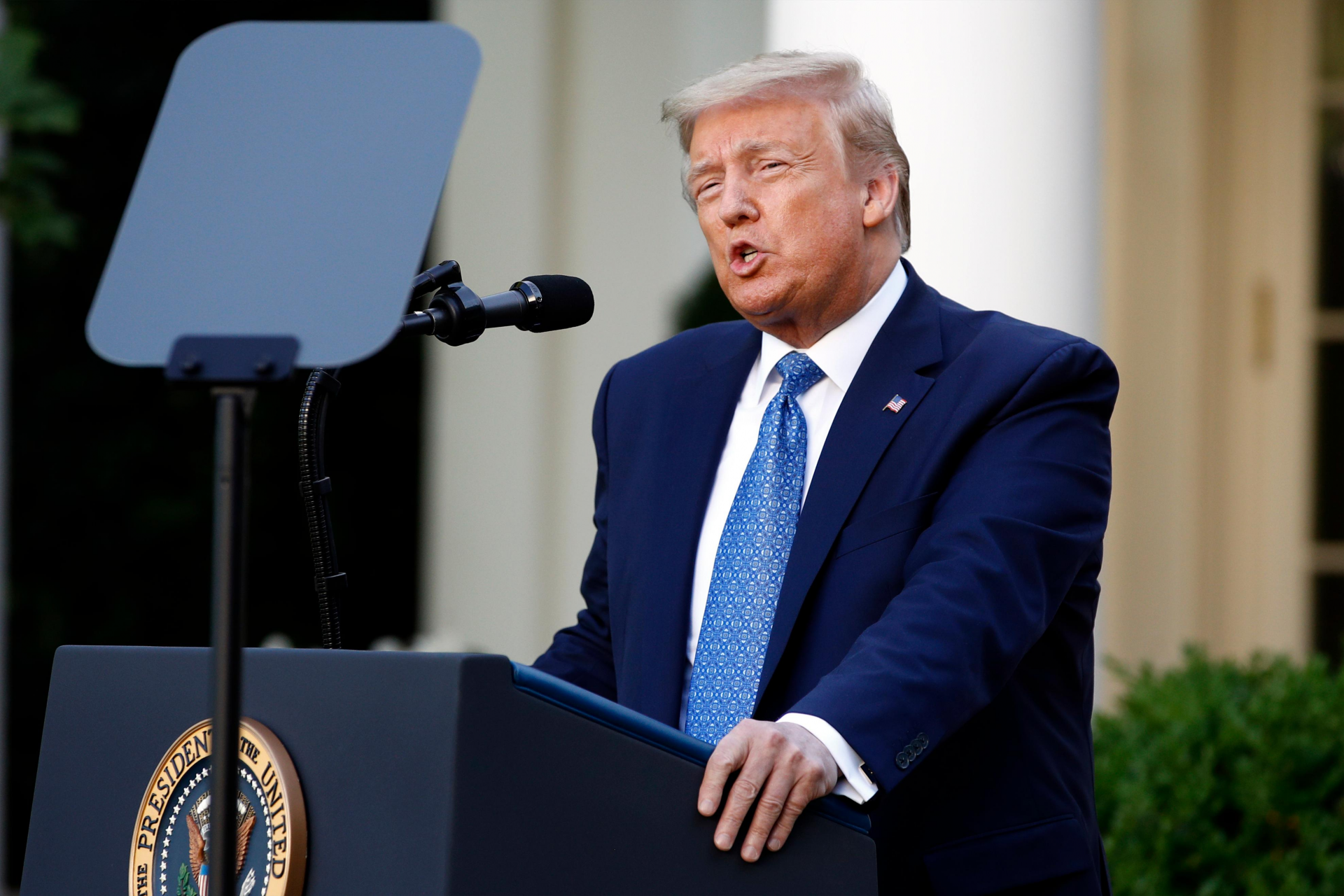 Donald Trump speaks in the Rose Garden of the White House in Washington on June 1, 2020 (Photo: AP)
Trump has pitched himself as the "law and order" candidate for the upcoming election. The sense of chaos and economic pessimism did not have much effect on the job approval rating for President Donald Trump. At 45%, his approval rating remains within the range that NBC/Wall Street Journal polls and other surveys have found since he took office
The poll found former Vice President Joe Biden, who clinched the Democratic nomination last week, leading Trump 49% to 42% – the same result as the previous NBC/Wall Street Journal poll on April 20.
Trump edged Biden by 3 points (40%-37%) in the percentage of voters who said they had a positive opinion of the candidate, including a 12-point margin among those who had a "very positive" opinion (29%-17%). Biden's 38% total negative rating was lower than Trump's 51%, and while 45% of those had a "very negative" opinion of Trump, 26% felt that strongly about Biden, added USA Today.
Fifty-seven percent of voters said they want to see the government do more in response to the challenges facing the country while 38% said the government is doing too many things better left to private enterprise. And 51% of voters said they would prefer a Congress controlled by Democrats.
NBC News/WSJ poll surveyed 1,000 registered voters with a margin of error of plus or minus 3.1 percentage points.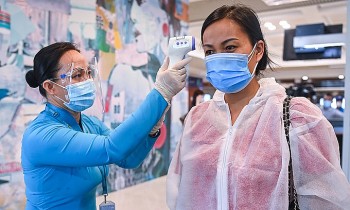 National
Vietnam News Today (October 20): Vietnam adds 3,034 Covid-19 cases to national infection tally; HCM City enhances cooperation with China's Shanghai; Thirty-two localities declare Covid-19 risk levels; Transport ministry mulls letting the unvaccinated fly.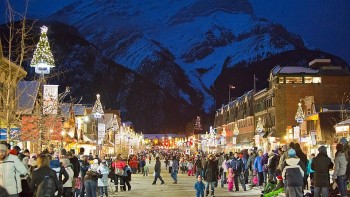 Travel
If you are looking to celebrate your Christmas somewhere else outside the country, then Canada can be the perfect choice for you with these 10 best and most idyllic places to have a wonderful Christmas holiday with your friends and families.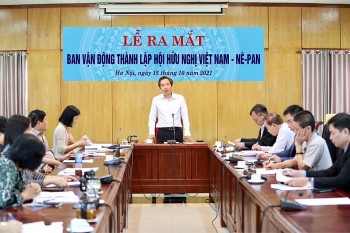 Friendship
The Advocacy Committee for the establishment of the Vietnam - Nepal Friendship Association was officially launched.