80-year-old Vietnamese Canadian cursed and thrown rocks at in her house
Mrs. Nga Doan was egged at the door and shouted profanity at by a group of local teenagers in what the police called a racially motivated assault.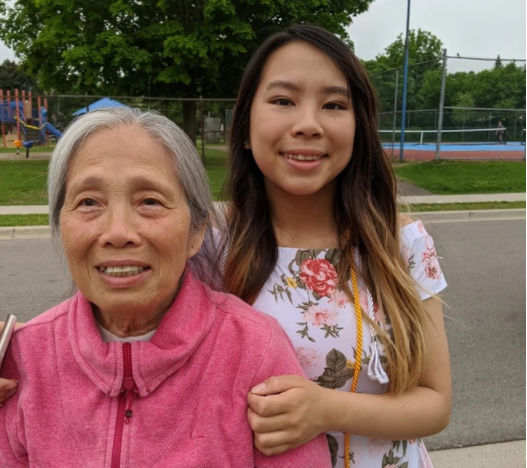 Mrs. Nga Doan (L) and her granddaughter Cindy Tran (Photo: CBS News)
Pembroke City Police (Ontario, Canada) is investigating the case where a group of teenagers shouted profanity at an old Vietnamese Candian after throwing eggs at her door. The lady was even bleeding to the point she was hospitalized for being hit with rocks in the cheek,
Cindy Tran, Nga's grandaughter, told CBS News her grandmother was attacked by five strange boys in 15-17 at around 9 pm, August 20. Given her old age and impaired hearing, Nga thought the knock on the door was her puppy and turned the doorknob.
"My grandmother didn't speak English, but she was still able to tell the teens were swearing at her", Cindy said.
"They were also egging the house," Tran said. One of the teens threw a rock at Nga, striking her in the cheek.
"I just started sobbing because you don't expect this to happen to an 80-year-old woman. Like, this is not something that should ever even occur, regardless of how old a person is," said Tran, a Carleton University student living in Ottawa.
As reported by local police, Nga was egged at the door again just two days after the first attack. On the third time, another teenager came bang on the door and cursed the elderly woman, Zing.vn cited CBS news.
The mayor of Pembroke, Ont. Mike LeMay said he both felt anger and sadness as he heard about the incident. "I won't let the city be defined by racism", he said.
"As a city, we committed ourselves to be a welcoming community for everyone," LeMay toldCBC Radio's Ottawa Morning on Tuesday. "Diversity is very important for us. Immigration is very important to grow our community."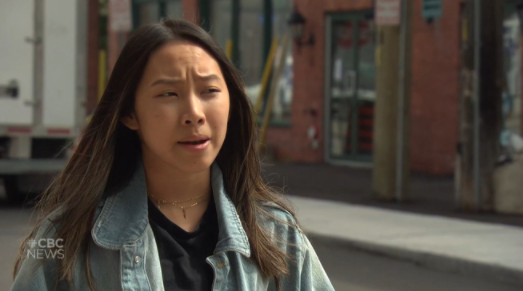 Cindy cried as she learned of her grandmother's attack (Photo: CBS News)
Since the outbreak of the COVID-19 pandemic, Asian people across the world have been facing increasing racism .
Earlier on March 3, Jonathan Mok, an Asian student at University College London (UK), was cursed and beaten up by a group of strangers on Oxford Street near the Tottenham Court Road subway station.
On March 31, New South Wales (Australia) police also arrested a 17-year-old girl and accused her of attacking, using offensive language, trying to stalk and threaten Asian people.
Before that, this girl attacked two Asian sisters, Sophie Do and Rosa Do, on the road in Marrickville. On top of that, she also used racist words referring to the coronavirus origin. Rosa Do was also spit on the face and hit in the eyes.
Michael Ryan, executive director of the Emergency Health Program at the World Health Organization (WHO), had emphasized since the beginning of the Covid-19 outbreak that "there should be no discrimination related to the coronavirus".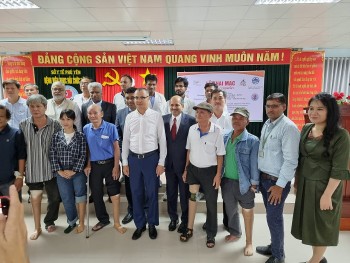 Friendship
This is the 5th time the Jaipur Foot Artificial Limb Fitment Camp has been held in Vietnam since 2018 by the Indian Ministry of Foreign Affairs, Indian agencies and organizations.