A Guide to Make Perfect Vietnamese Pickled Onions - Video
During Vietnamese Lunar New Year, rosy, northern-style pickled onions are a must-have on many menus. Follow us for recipe to delicious pickled onions made in the Vietnamese style
(Video: VNS)
Vietnamese cuisine has long been famous for the interesting coordination of flavors within one dish. As reported by iTour, this special feature not only stems from various relishes but also the pickles and the side dishes.
Talking about pickles dishes, there are thousands of them in Vietnam. They differ in terms of ingredients, the way we make them and the way we enjoy them. Pickled onions is one of the delicious pickles of many Vietnamese and expats.
Ingredients
10 ounces small shallots (about 2 cups; see Note)
Boiling water
2 tablespoons fine sea salt
½ cup granulated sugar
1 cup distilled white vinegar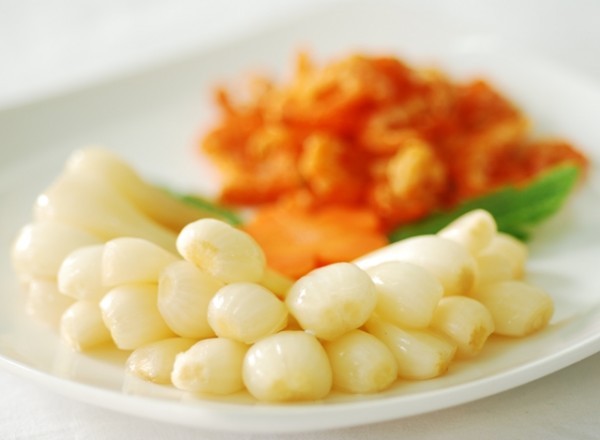 Photo: Meo Vat
How to make?
Step 1
Put the onions in a small heatproof bowl and cover them with boiling water. Let stand for 2 to 3 minutes to loosen the skins. Pour out the hot water, then refill the bowl with cold water to quickly cool the onions. Drain in a colander, according to NT Times Cooking.
Step 2
Using a paring knife, cut off a bit of the stem end of a onion. Working from the stem end, peel away the outer skin and dry-looking layers underneath. Separate any twin bulbs to fully remove the skin. Finally, cut away the root end, taking care to leave enough so the onion won't fall apart. Repeat with the remaining onions.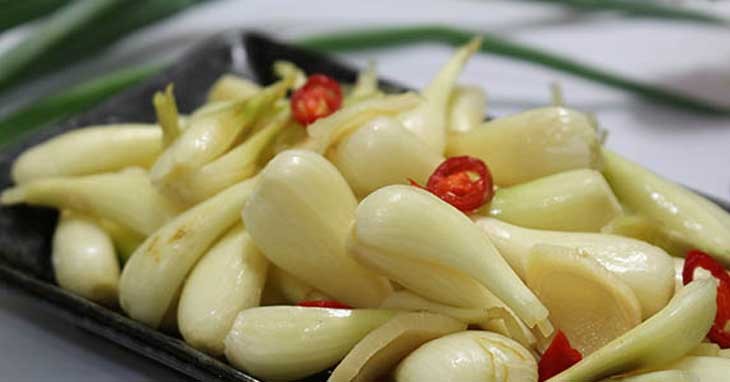 Photo: Reference.vn
Step 3
In the bowl that held the onions, stir the salt into 1 cup warm water until dissolved. Return the peeled onions to the bowl. Let stand at room temperature, loosely covered, at least overnight or up to 24 hours to remove some of their harshness.
Step 4
Drain the onions and rinse well under cold running water. In a small saucepan, combine the sugar and vinegar and bring to a rolling boil, stirring occasionally, until the sugar dissolves. Add the onions. When the liquid returns to a simmer, immediately remove the pan from the heat. Use a slotted spoon to transfer the onions to a pint jar. Pour in the hot brine to the rim. Weigh down the onions with a small dish if they bob up. Let cool completely, uncovered, then cap and refrigerate.
Step 5
Allow the onions to mature for 5 days before serving (halve bigger ones, if you like). They will keep refrigerated for several weeks, though they are likely to be long gone by then.
Tips
The onions should be firm and no larger than 1 inch in diameter. It's fine to select bigger onions with multiple bulbs since they'll all be small enough once prepped. If they're unavailable, substitute red pearl onions.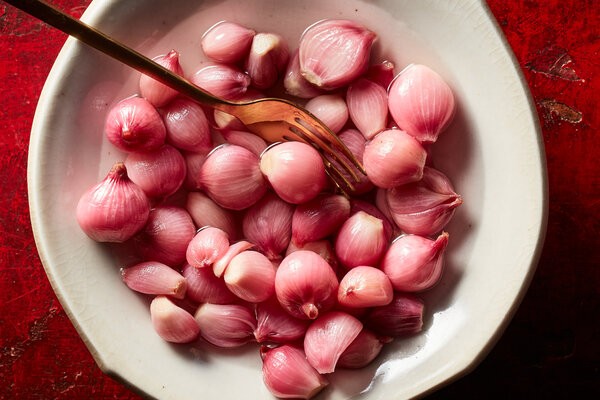 Photo: NY Times Cooking
Nutrition Facts
Calories 9, Fat 0 (Saturated 0, Trans 0), Cholesterol 0, Sodium 38mg, Carbs 2g (Fiber 0.3g, Sugars 1g), Protein 0.1g
A dish to add flavors to Tet
In Vietnamese culture, people may suffer from hunger all year round but they always try their best to be full at Tet: this truth holds water even for the poorest people, according to Vietnam Online.
Vietnamese Tet food is often carefully prepared and cooked in abundance in order to make the wish of a new wealthy year come true. And most food items exclusively associated with Tet usually comes in a preservable form - one that can last longer than daily meal. Delicacies such as: balsam apple sticky rice, boiled chicken, jellied meat are typical examples.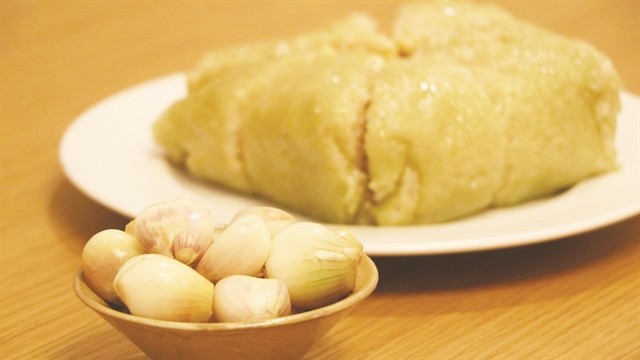 A bowl of pickled onions is a must-have on Tet meal in northern Vietnam. Photo: VNS
However, eating too much meat often makes people feel sick and that is the right time for something sour, fresh and low-calorie to play the role of balancing – and Vietnamese pickled onions come as the ideal solution. And for many Vietnamese generations, pickled onions have been a cannot-be-missed dish during Tet holiday.
As much as a meat taste-countering ingredient, Vietnamese pickled onions also serve as a natural medicine for better digestion after high protein meals. The typical aromatic, crispy and sour taste of pickled onions going with fat jellied meat and tasty sticky rice cake awakens the Tet atmosphere in every family dinner. If you want to learn how to make Vietnam's pickled onions, visit our recipe page.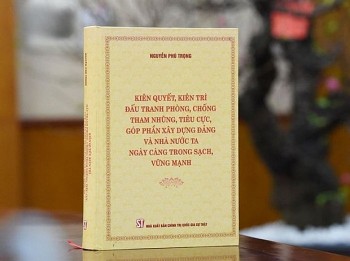 National
A ceremony was held in Hanoi on February 2 to release the book entitled "Resolutely, persistently fighting corruption and negative phenomena to contribute to building more transparent and stronger Party and State" by General Secretary of the Communist Party of Vietnam (CPV) Nguyen Phu Trong.