Thu lived in Taiwan for 6 years and during the time serving as a domestic helper, she was considered a baby girl of an employer as her genetically related daughter that she gave all of her heart taking care of and treasured.
However, when returning Vietnam 12 years ago, she lost all contacts with other people in Taiwan. It seems that the period of time in the foreign country was just the past. One day in an evening, she was not quite surprised to know being sought by someone until her niece contacted her to inform about the searching.
The niece also sent a Facebook link to her, in which a post was written in both Taiwanese and Vietnamese with a "searching note" from her familiar Boi Du, that daughter of the Taiwanese family had she worked for.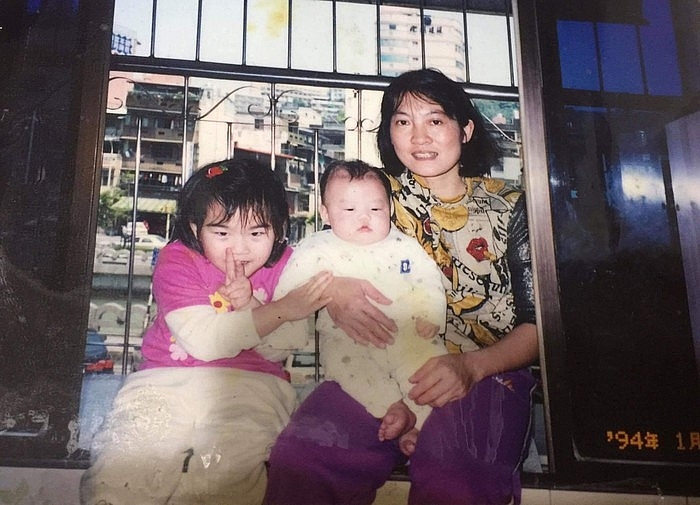 A picture of Thu and the landlord's two children. Photo: baomoi.com.
"If it was not the picture of me and her, I would not believe that she was seeking me. I did cry for nearly half an hour when acknowledging the story of long-year- searching", Thu said.
Right at that night, Mrs.Thu was connected with Boi Du and her mother. "Boi Du's father has died six years ago, there have been only two offsprings and their mother since. We talked for an hour that day. Fortunately, I still remember a little Taiwanese," Thu shared.
In the conversation, Boi Du who is now 19 years old, told Mrs.Thu that she was studying Veterinary Medicine at a Taiwanese university thanks to her adoration to dogs and cats. "She even showed me a pet cat and asked "is this cat beautiful, mom?", Thu reminded.
Mrs. Thu said she still remembered Boi Du's father - her employer is a police officer, and the mistress works in the fire prevention industry. "They were very busy. When I arrived, the mistress left her newborn son for me to take care of and the older sister Boi Du was only 3 years old."
During 3 years living with Boi Du's family, she gained the love of all family members. On the weekends, Boi Du's father used to took her and the children out and she sometimes got extra money for good work performance.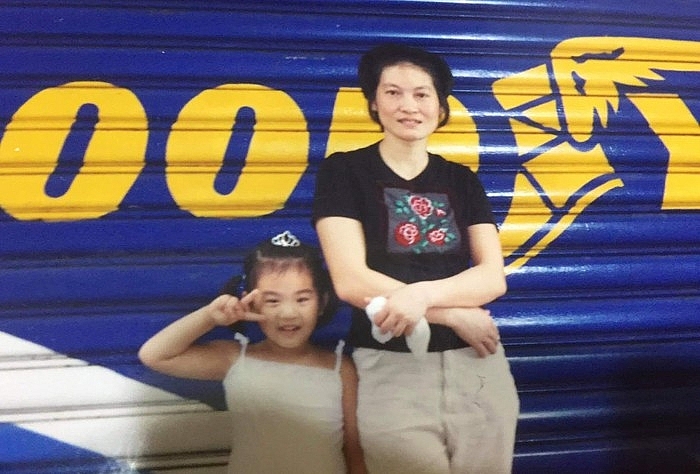 Mrs. Thu loved Boi Du as her child. Photo: baomoi.com.
"Boi Du is very willowy. Every day before going to school, she asked me to try this outfit and that after outfit. Sometimes I help her change 5 to 7 dresses but she was still not pleased, but I still indulge her ".
Initially, Thu only knew a little bit of Taiwanese, and the hosts were away all the time, so she mostly communicated with Boi Du. "She taught me many new words in everyday life. I also shared with her that my first husband died and I also had a son. She still remembers until now".
The 48-year-old woman shared that she loved the two children as her own's, even though she was sometimes scolded by the boss.
"I remember, the boss is very tough. Sometimes I buy snacks for the kids behind his back. When things were brought to the light, he asked me not to do so. During three years of working for the household, I had never watched TV at home because the employer was afraid it could affect his children.
Boi Du and her younger brother also lingered on their "Vietnamese mother" all the time. Therefore, after 3 years of contract expiration, the children are deeply missed when she had to leave and go to work for another family. Currently, she lives with her second husband on Co To Island, Quang Ninh Province.
"Before leaving, the mistress even gave me more money. After 1-2 months of working there, the whole family came to visit me at my new home. I remember, they gave me a box of seaweed after visiting me. When I came back, I also gave Boi Du a little money to buy her candy. She still remembers those details clearly and reminded me again".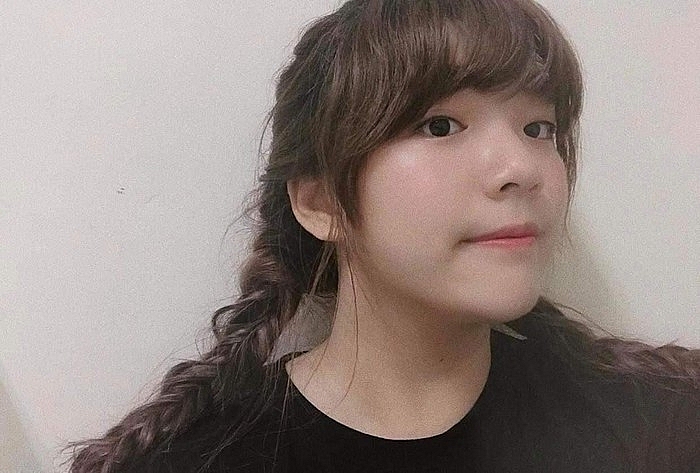 Boi Du. Photo: baomoi.com.
Mrs. Thu's love and sincerity made Boi Du consider her the second mother. She had a long intention to find Mrs. Thu but it was only when the story was broadcast on RTI, with the sharing of online community, the two found each other.
Since the day they were able to contact each other, they have talked 4 times via social networks, Mrs. Thu said.
"A company in Taiwan also committed to sponsor me a plane ticket to visit Boi Du's family. She also said she was looking forward to one day coming to Vietnam to visit me", she shared.
Due to Covid-19's impacts, Mrs. Thu has to postpone the trip until the situation is stable again. She will definitely meet people she considered to be her second family.
Ruby Lee