Aries Horoscope February 2022: Monthly Predictions for Love, Financial, Career and Health
Aries Horoscope February 2022: Aries horoscope for February 2022 guarantees a calm, stable month without any incidents. The sun during this period is in conjunction with Saturn, which means accompanying good luck in any endeavors.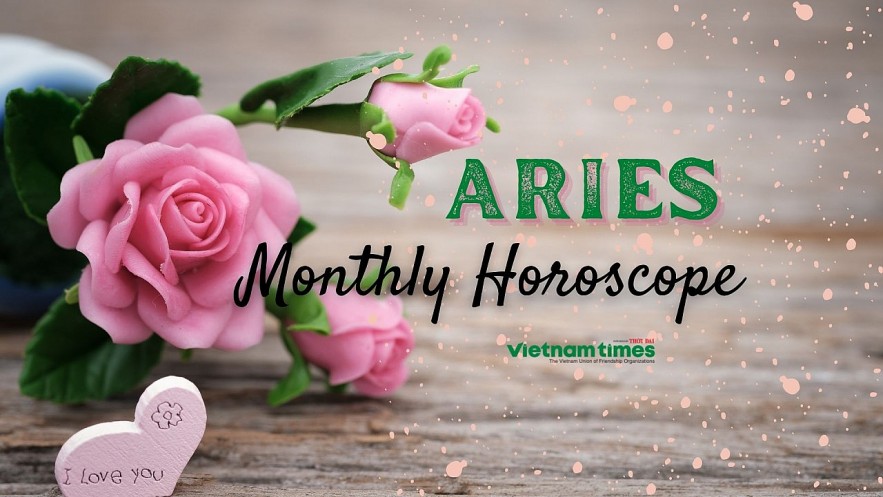 Aries Monthly Horoscope February 2022. Photo: vietnamtimes.
Monthly Planetary Horoscope
2022 might've started a little weird. As it debuted, it brought us a Venus and Mercury retrograde in January that might've made collaborating with others far less than pleasant. February will be the comedown from this tumultuous start as we head into much more fertile territory. For all the Aries out there, this tension has likely manifested in your career, maybe even through some workplace gossip. This is likely very mild for the Aries born at night, but this might've been quite tense for the diurnal Arians, especially if you're 27, 39, 51, or 53 and have Mars in your 2nd house or 7th house. The good news is that right at the beginning of the month, on February 3rd, Mercury will be stationing direct, bringing an end to its Retrograde phase. This will be the moment to clear out any misunderstandings that might've occurred in the preceding month.
According to gotohoroscope, the clearing out of smack talk is made even clearer as the Sun and Saturn conjoin on the same day. This conjunction happening in a fixed air sign is supposed to gift you with the intervention from superiors in your workplace. Saturn's stern fatherly energy is here to set wrongs right, so if you've been frustrated with workplace misunderstandings and upheavals, it would be wise to go straight to those who actually have the power to put a stop to any drama preventing you from continuing to advance and profit. This whole situation could even work out in your favour as both of these prominent planets are transiting through your 11th house of friends, networking, hopes, and aspirations. There's a good chance this initially tense situation could be the beginning of a deeper bond between you and your boss. Though it's important to note that Aries born at night might not end up getting the same luck with their bosses, so it would be wise to keep things quick and professional.
Venus continues to take charge of the month as she approaches conjunction with Mars towards the middle of February 2022. This situation might be quite bittersweet and lasts all the way to the month's conclusion. Since she'll still be in your 10th house of career and public reputation, this could make the month feel very similar to January, full of drama and cutthroat behaviour—coming from you or others. With that said, it will be crucial to be careful with who you share your ideas and secrets with, especially when it comes to work-related matters. This transit is intensified at the end of the month as Pluto, the planet of power, assertion, and control, puts his finger in the mix. While this is likely not the end of the world, it's a good sign to avoid conflict and keep to yourself at least until the month ends.
Enough with the drama, though. February 2022 is not all just bad news. The Full Moon in Leo in your 5th house of joy, entertainment, sensuality, and creativity will be the highlight of an otherwise unstable month. This lunation happens on February 16th, and it promises to bring lofty ideas to fruition. Though you may not necessarily see the conclusion and, therefore, the benefits of your creative endeavours right away. Saturn's opposition to this Moon means hard work. This transit will likely be just the beginning of a long journey. It might be time to make associations with those whose prowess in their craft intimidates you. Being exposed to towering figures will push you past what you're capable of doing right now, and while growing pains are a given, notable projects can come out of this, especially for the Aries born before sunset.
This push for creativity is further emphasized by the square between Uranus and Mercury, both planets linked to thought and innovation. This transit happens about a week after the lunation and could be the push you need in a good direction. While Uranus' involvement in this transit might cause some unexpected disruptions to your finances, they will likely come in the form of an investment or a bold leap of faith in the pursuit of a better environment. This transit is all about figuring out how to get out of tricky situations by using creativity and science.
In the hopes, these predictions don't seem too negative, one thing must be said: difficulty does not equal defeat. February might feel like you're on a battlefield, but since Aries is ruled by Mars, the God of War, this means you're pretty well equipped for the task. The most important thing to remember is to choose your battles wisely. Aries are notorious for being headstrong and brash at times, but that same energy can be channelled toward generating motivation, not animosity. If anyone picks a fight, know it's best to take a step back and watch as your enemies defeat.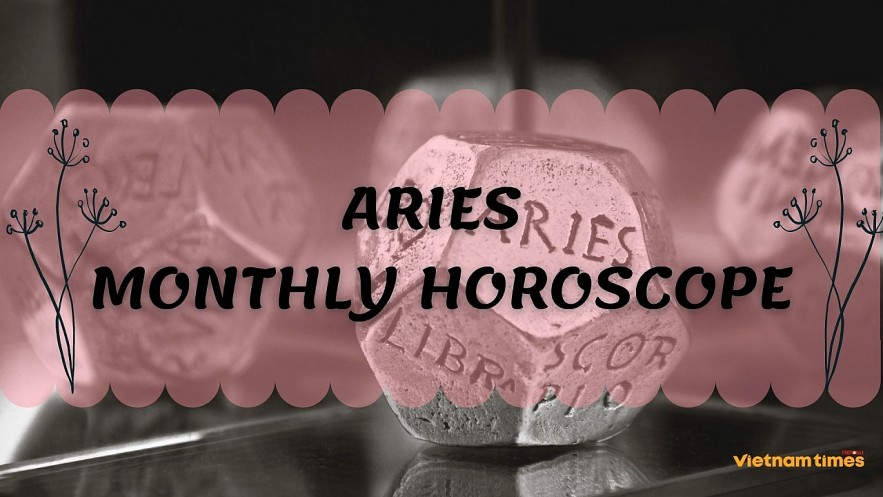 Aries Monthly Horoscope, February 2022. Photo: vietnamtimes.
Aries Monthly Horoscope
Once again, you are going to have some desire for independence from a relative or your hierarchy. You feel that you impose other constraints and you cannot stand to suffer the consequences. From the guard of the cat of your cousin who takes holidays, to your boss who loses the duplicates of the files, the range is wide. In short, you might kick the anthill while ruminating your rancor. Choose your side: it's either one or the other. In the first case, nobody will want you to say what you think, in the other case you will pass for the service pest. Anyway, you reveal you in a new light and that makes you a world of good. On weekends 5 and 6, you plan to do exactly what you like!
In February your personal situation will get a bit complicated and confusion will arise within the changes that have accompanied you in recent days. Even the specter of cheating in a certain case will come to your mind, but be alert – your opponents are not sleeping and will pick up all attempts of possible scams, especially after 10 February.
Aries Monthly Love Horoscope
According to astrologyk, the horoscope for February 2022 for Aries guarantees the smooth development of intrafamily relations for the family man sign, so pay more attention to loved ones. Host evenings together, organize a surprise weekend trip out of town, and get closer to your kids. There may be important issues on the agenda that require urgent resolution, therefore, to prevent the development of conflict, do not postpone problems until later. The horoscope advises you to discuss issues with your family, show trust in your soulmate and emphasize its importance in your life. The sun, which entered the constellation of Pisces on February 18, can contribute to mood swings and strong emotional sensitivity, so Aries needs to watch out for impulses and not say too much. At the very end of February, look back and sum up the results of the month: perhaps some past events gave you an unforgettable experience, but somewhere you need to work on your mistakes.
February awakens in Aries the ability to empathise with others, which creates a strong friendship with very interesting people. With some, you pass on your experiences to each other, which will move you a bit further in life, and maybe you will connect at work and embark on a joint project. During this period, you will be more prone to health problems, so you should not overdo it with enthusiasm for new things. Slow down a bit, at least you will have time to think about everything, and you won't act impulsively, as sky horoscope reported.
According to freehoroscope, the conjunction Mars-Venus in Capricorn concerns you first and foremost. Nothing is more effective than the energy you deploy to please everyone. Your love life is the first beneficiary. But maybe you suffer? You run faster than most people, and at the instigation of Mars you put the cart before the horse. Calm down. You are slightly looped and your partner points out? Unless he points out your bad temper and puts his foot down? Anyway, we could expect the fires of the God of war, but you keep your cool. Your revenge will be terrible. The natives set the stage for a love story sawtooth or that keeps its shadows. If the benefit is greater than the inconvenience, why not? Anyway you are deaf to good advice, and to: "Me if I were in your place ...". So, we let you do it.
Love can be found now if you haven't found it yet, due to the positive impact of the planets. You can also improve your relationships with friends. Your lover may be introduced to you in the social circle. You may become more attractive and compelling to the opposite gender. This month, your partner will love you for your beauty, artistic capabilities, and your romantic attitude towards him or her.
February 2022 monthly horoscope predictions for family indicate a positive month for family affairs. Relatives will help you to make substantial progress in your life. Finances will be sound and this will enhance the happiness of the family. Relationship with elders will be pleasant and you will have their support for your activities. The family atmosphere will be full of cheer and harmony even during 2022 mercury retrograde. In spite of all the positives, children will be a source of concern. They tend to pick up quarrels with family members and strict control of their actions is essential. On the academic side, they tend to do well in their studies.
Aries compatibility predictions for love for Aries people suggest that love will be more of a friendship and imagination than real love. Married life will be highly energetic due to the influence of Mars.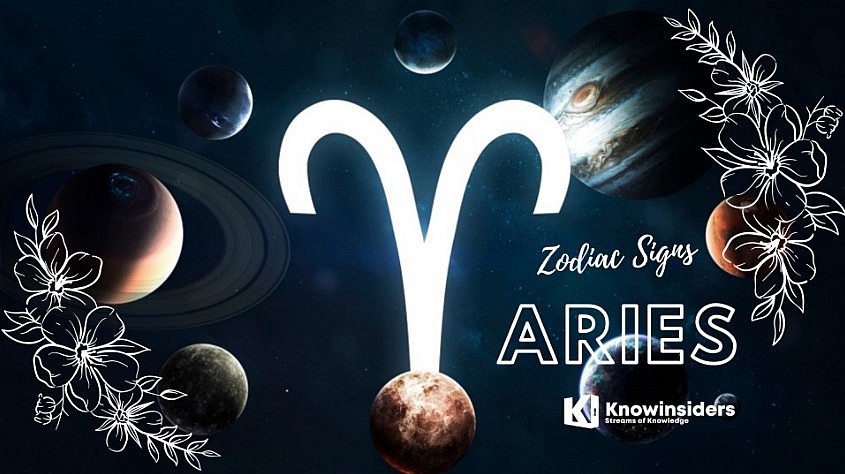 Aries Horoscope February 2022. Photo: knowinsiders.
According to sunsigns, Aries horoscope for February 2022 foretells of being part of the healing whenever your spouse is hurting. Rejoice with your spouse as well when they are rejoicing. It would help if you learned how to grieve with your spouse when they are sad. Always be ready to share all moments, whether happy or sad, in your relationships. Do not deny your spouse sex. Have planned romance in your marriage that will strengthen your relationship. Your spouse needs you to be understanding. Learn to read the mood in your marriage. February horoscope 2022 tells you that there is time for everything in your marriage.
Aries horoscope 2022 predicts that it is not possible to have a perfect family. Every family has its own combination of strengths and weaknesses that makes it unique. Build your family a home that is built on the foundation of trust and love. A toxic family cannot make a good home, especially when you decide to have a child with you.
Aries Monthly Money Horoscope
On the financial side, you are not immune to these unnecessary expenses that would create a mess in your budget. So be wise and put them off until later. 2022 February forecast for Aries zodiac predicts a profitable month for businessmen and traders. Mars will provide you with the energy to enhance your assets and improve your wealth. The month is auspicious for launching new projects and you can make sound investments. You can also expect some windfalls and encouragement from seniors. You have the blessings of the planets this month for your business activities foretells 2022 zodiac.
The planets may bring some major positive changes on the financial and career fronts. You may get lucky, and a friend can bring you a sudden work project that can bring you some income. If you wish to invest in the stock markets or do trading, then this is a good time, and you will become rich through the right financial investments. A friend can introduce you to an elderly gentleman who may become your mentor in financial matters.
Financial problems may play the spoilsport and you should be careful to avoid them spoiling your love life. Single persons will find love partners in their social contacts and the options are plenty. Your magnetism and communication skills will be an asset and chances for pregnancy are high.
February astrology 2022 encourages you to make it a routine to put on paper everything you buy during shopping. Your handwriting engages your mind more and also makes you conscious of what you are purchasing. The finance horoscope for 2022 tells you that installing a budget app on your phone if you find writing difficult. You can try implementing your money goals based on your Aries birthday personality as you shop.
Aries Monthly Career Horoscope
There is no need to worry about the dangers at work or on the personal front, but the stars are not advised to relax. For February to be productive, Aries needs to try to the best of their ability. The main thing is not to rush, because the basis of success lies in a measured approach. In the heat of the moment, you can break wood, so take it easy, give fate the opportunity to guide you and realize your potential. With the right distribution of opportunities, Aries will have good luck at work, however, excessive fatigue can adversely affect health and provoke the development of nervous diseases, so it is not recommended to overwork.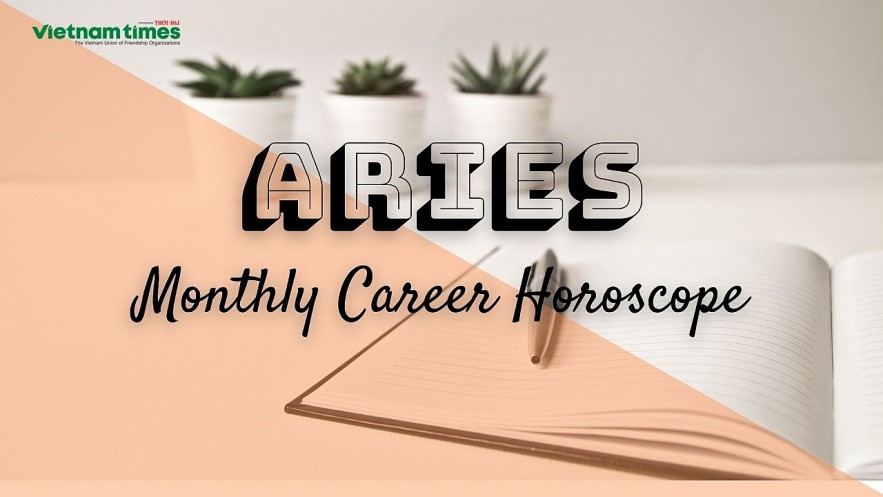 Aries Monthly Career Horoscope, February 2022. Photo: vietnamtimes
Aries horoscope for February recommends looking for any way for self-expression and development. A great option is to go to refresher courses or enroll in the dream section. In the second month of the year, you will be successful in your studies and creativity, but the second decade is perfect for love. Single Aries, stop and look around carefully: perhaps the second half is already nearby, you just, immersed in the routine, do not notice it point-blank. Take a break from business and try to arrange your personal life: Mercury in Aquarius will direct the conversation in the right direction, as soon as you start.
Your projects and ideas are underway, but unfortunately, you have to adjust with time. If Saturn is putting obstacles in your way, it is not to make you miserable, quite the contrary. So instead of rushing things, take the opportunity to perfect your projects. Go further in your thoughts. Tame time instead of fighting against it, because contrary to what you think, it is your best ally.
This month, as reported by horoscope 2022, your working environment will be good, and there will be no obstacles in your career growth. You may be acknowledged by your seniors for your hard work, and this may cheer you up. Work travels can work in your favor. Refrain from getting into arguments with your boss and seniors at work since the planets can make you egoistic this month. Your motivation and inner confidence can help you to become a good leader at work and earn well. You will make new professional connections on a big level and also make a positive contribution to society. You will get name and fame at work.
Businessmen need to find solutions for new challenges this month, but if they apply their intelligence, they may have success now. There can be tight competition this week, and you may be worried about a dip in sales. But if you adopt a new business strategy this month, you can get gains. You may hire some new people this month.
You can start small in your dream career. Aries career February 2022 star sign tells you that you have to start somewhere. Start by asking yourself what is exactly keeping you from pursuing your dream. It will help if you let go of your fears. If you are employed, let your employers see your full potential during the 2022 Mercury retrograde.
Aries Monthly Health Horoscope
In the third decade of February, Aries should exhale and take a break. The fruitful month is coming to an end, so the horoscope strongly recommends taking some time for yourself: buy a subscription to a fitness club, go to the movies or go shopping. Do not collect unnecessary projects, rake up old reports and allow yourself to relax.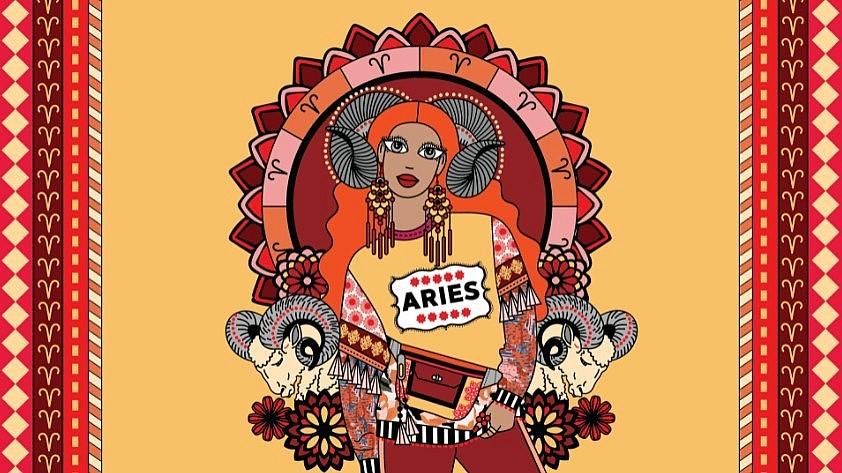 Aries horoscope. Photo: Vogue.
The energy that powered Aries will slowly decrease at the beginning of the year, and the Moon and its phases will affect them the most. Take good care of your health in between the new moon and the full moon. Do not exhaust your body and especially not your digestion. In February, your ability to listen and understand others will also be much stronger. On the other hand, that might get you thinking about the purpose and how your own life is going. Even though shyness is not quite typical for you, you will enjoy spending time by yourself this month.
2022 Aries horoscope forecasts foretell a bright period for the health of Aries people. Chronic diseases will be suppressed and health requires minimum precautions. Health can be improved through regular exercise and healthy food habits. Good surroundings will add to your happiness. Take care of your own health, especially at the end of the month, because your immune system will be weakened, and you will be more susceptible to all infections and colds.
It would help if you heeded your hunger. February 2022 horoscope for Aries zodiac sign encourages you to eat when you are hungry. When your body tells you that you are hungry, pay attention. If it is not yet your eating time, then take healthy snacks. Eat small portions so that you do not gain unnecessary weight. Regularly have salads, nuts, fruits, or juices.
Important numbers: 2, 4, 13.
February important dates: 2, 8, 19, 21, 29.
Horoscope February special note: Prepare for a nervous atmosphere at home and at work. It will be mainly related to increasing your duties. You will react irritably to the new situation, so if you only get the opportunity to relax, do not give up on it, just give yourself a blissful rest.