Aries Monthly Love Horoscope: November, 2021
Aries Monthly Love Horoscope, November 2021: During this period, you will experience an emotional upswing, you will be pleased with everything that happens in your personal life, love and relationships for your sign will flourish because you have the support of the Sun and Venus.
Aries Monthly Love Horoscope. Photo: vietnamtimes.
Aries' Love Style
Like their ruling planet Mars, Aries are hot and stormy. They're a combination of confidence and passion combined with temper and petulance. Everyone who ever loves an Aries tries—unsuccessfully but excitingly—to tame them.
This wildly flirtatious fire sign certainly takes the initiative when it comes to romance. They're quick to move when someone catches their eye. But to keep an Aries' attention, that someone needs to be as energetic and as exciting as they are. This passionate sign loves adventure. So don't mistake an Aries' restlessness for boredom. It's not a signal that they'd prefer to be somewhere else (or with someone else). It's a signal they want to pick up the pace!
Whirlwind romances are common for the Aries personality. But once love sets in, it's generally for life. As long as there's plenty of spice and excitement to keep the blood pumping, the relationship will be strong and long lasting.
Aries' romantic traits all speak to their fiery and fast-paced nature: they're courageous, zealous, confident, and unafraid to take the lead and make the first move. Aries can be some of the best lovers and friends of the zodiac, as they'll be your biggest cheerleader and bravest defender all wrapped up into one red-hot package. This fire sign is impulsive in love (and war), so they may be quick to pick a fight — but they're also fans of hot and steamy make-up sex, so anyone who can roll with their spontaneity and sometimes-hot temper will be repaid with plenty of excitement. And if you're going to date an Aries, you better not have thin skin, because you can count on them to offer up their honest opinion in an unfiltered way.
Those born under the Aries zodiac sign know how to make their mark. Once you know and love an Aries, you don't forget the impression they make on your heart. That fiery warrior-like attitude serves them in love, and in war. They do have their walls up, but once they trust you, those walls come tumbling down. It's at that point that you come to know just how emotionally vulnerable they really are. You might be intimidated at first, if you've set your goals on an Aries; they are quite intelligent and know how to play the love game all too well. Known for their hyper-sexuality, you may find yourself in fits of lust, since they tease, and they do it oh so well.
But they are also fiercely protective of their own hearts, and this might take a while to get used to. To love an Aries is to continuously prove yourself to them. That might be a tall order for many, but, then again, the heart wants what the heart wants, and if you love an Aries, you'll come to know all the ups and downs, and just how worthwhile this love can be.
The signs most compatible with Aries are fellow fire signs Leo and Sagittarius, as well as air signs Gemini and Aquarius. If you want to impress an Aries, let them take the lead on setting your plans together — it'll behoove both of you, as they love to be in charge, and you can guarantee they'll bring the fun.
Aries Monthly Love and Relationship Horoscope
For you, November comes with Venus in the house of couples, and it remains in your Aries zodiac sign until March of 2022. This means that love will suddenly become a priority for you, hence the many changes that could intervene in your personal life. A marriage or, on the contrary, a divorce may come up.
During this period, you will experience an emotional upswing, you will be pleased with everything that happens in your personal life, love and relationships for your sign will flourish because you have the support of the Sun and Venus. Put yourself in the hands of Fate – with the help of your persistence she protects you. You will feel the need to harmonize with yourself on an emotional basis. There may be disagreements in your family that you can evade in order to avoid depression caused by some of the exchanged offensive words. You will start to actively finish your tasks and deal with the plans you have outlined. Observe how others react to you and then notice the part you may be playing in encouraging a positive response. You will be required to travel. You may be unpleasantly surprised by news that an enemy is trying to remove you from your office, especially if you are dealing with politics. The planets support you in all your endeavors.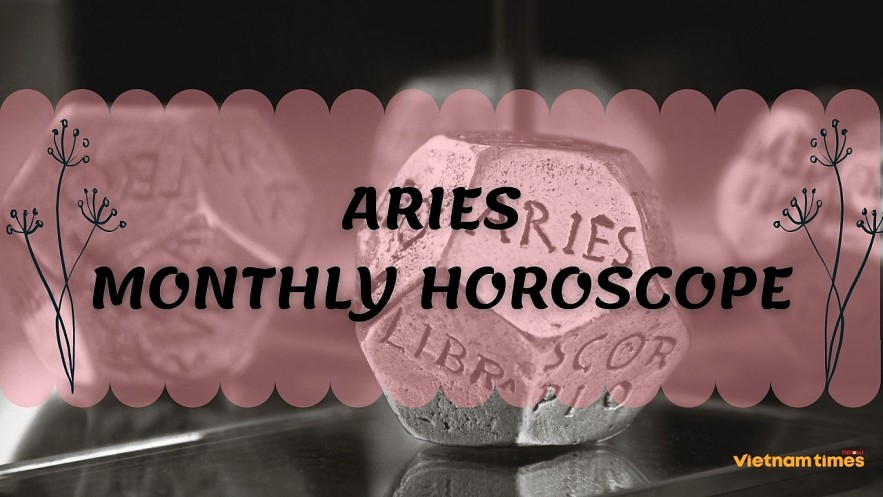 Aries Monthly Horoscope, November 2021. Photo: vietnamtimes.
Aries compatibility predicts the formation of new love relationships with the help of stars. You like to confirm existing love relationships and there will be plenty of romance in the relationships. The month is favorable for pleasure holidays with your partner.
Marital relationships will be delightful with a lot of romance around. There will not be any conflicts between partners. Both of you will spend together in a scenic place after the 21st, leaving all your worries behind with some good news.
Single persons are looking for reliable and confirmed partnerships this month. The second week is auspicious for forming love relationships. You will enjoy your life as a bachelor till that time.
Monthly 2021 predictions for family relationships predict a highly beneficial time. Planetary positions will bring harmony in the family environment and there will be good relationships between members. Family finances are excellent with contributions from all the members. Senior members will be respected and children will be showered with love.
Star aspects are encouraging for the activities of children. They will be creative and will excel in fine arts and other imaginative activities. Their mental sharpness will help them to do well in their studies and sports activities.
You will be accompanied by the stars in your love choices, getting their protection every step of the way. You will have deeper feelings and the desire to be in a real relationship. Since nothing prevents you from doing so, you are going to talk about your feelings with your loved ones. Overall, couples are doing well, no major difficulties on the horizon. You share pleasant moments. Towards the 21st you feel the need to step back, to get away from the hustle and bustle of everyday life, to take off and cut the routine, your other half is in agreement with your decision. If you are single, you are not frustrated this month, on the contrary, you live your celibacy very well, you are free and it shows. The 14th is an important day, expect to experience love at first sight. Over the adventures of a night you prefer stable and sincere relationships.
Keep some pleasurable moments for your partner only. Don't hesitate to have some couple escapes. The month doesn't announce itself to be difficult. On the contrary, it's pleasurable.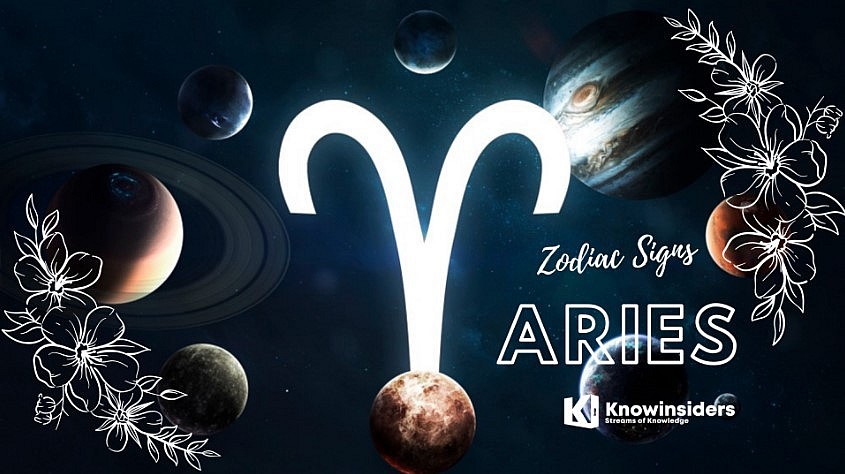 Aries Horoscope November 2021. Photo: knowinsiders.
Until the 21st, it's very important that you don't get involved in the chaos of the everyday life. Just avoid having a routine. Your partner will agree with you when it comes to doing so.
No frustrations are announced. Single Aries will be happy to spend their time alone. November 14th is an important day in which you're hoping to fall in love at first sight. You will prefer honest and stable relationships over one-night stands.
As far as you and your lover are concerned, at the moment life is just a bowl of cherries, as the old song goes, and it will be easy for you to keep it that way. Your sexual appetite will be sharp and compelling, and lucky he or she with whom you enjoy spending it. That is, until after mid-month when if you have a 'skeleton in the cupboard' it could come dancing out to spoil things. Take it out and bury it somewhere once and for all. Then settle down to an even nicer bowl of cherries with your lover – but be careful not to spill all that juice!
A beneficial month for your family in most ways since the stars are quite favorably placed. Most of you would see your devotion for your father grow considerably. The family atmosphere would remain pleasant throughout the month with harmony among the members.
In such an atmosphere, your children would behave in a good-natured manner and also perform well in their studies and other extra curricular activities. This would be a very satisfying development. Some of you would also gain considerably from your maternal relatives. This apart, the family should do quite well financially with a rise in overall income fairly certain.
-Best Days Overall: 6, 7, 15, 16, 25, 26
-Most Stressful Days Overall: 2, 3, 8, 9, 22, 23, 29, 30
-Best Days for Love: 2, 3, 8, 17, 18, 27, 28, 29, 30
- Aries Love Quote: Just because they think you're cute, it doesn't mean they want anything to do with you.
"Aries are very flirtatious with everyone, so don't get the wrong impression from them that they actually like you."