Association of Connecting and Supporting Repatriated Labors debuts
This non-profit organization supports guest workers returning from overseas and help them find suitable jobs.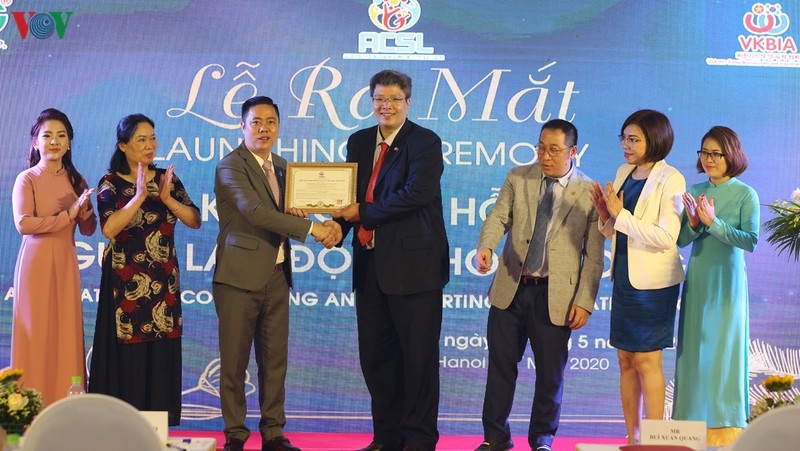 At the launching ceremony. Source: VOV
The Association of Connecting and Supporting Repatriated Labors (ACSL) - a member of the Vietnam-Korea Businessmen and Investment Association (VKBIA) was officially launched on May 8.
Bui Xuan Quang, Chairman of An Duong Group, was appointed by VKBIA to be Chairman of the Association.
According to information from the Ministry of Labor, Invalids and Social Affairs, in 2019 Vietnam sent 148,000 people to work abroad, raising the total number of Vietnamese guest workers to a record high of more than 550,000. The number of returned Vietnamese migrant workers in the period of 2015 - 2018 is estimated at 110,468 people, including highly-skilled workers returning from Japan, South Korea...and other foreign markets.
However, many young workers who have returned home after completing their contract in developed countries such as Japan and South Korea are still struggling to find suitable jobs despite being trained and skilled. They are unwilling to "resort" to traditional occupations such as in agriculture and aquaculture, and bide their time hoping to secure another overseas contract.
ACSL aims to become a bridge between returning laborers and enterprises needing skilled workers (especially Japanese, South Korean firms operating in Vietnam), as well as to mobilize and make the best use of the labour resources and valuable skills obtained from developed countries, in synchronization with the government's policy of encouraging labour export./.