COVID-19 creates opportunity for strengthening online teaching in Vietnam?
It is clearly seen that, the evolution of online learning has been widely discussed everywhere during the COVID-19 pandemic. And it is also an inevitable path for teachers in Vietnam. In fact, online learning has been proposed for years, but received very little enthusiasm from universities, academics and students. It was not until the outbreak of COVID-19 that the Vietnamese government and universities had no choice but to work out online plans, Dr. Huong Nguyen and Dr. Thanh Pham - two Vietnamese experts in education sector discussed in University World News, an international newspaper focusing on higher education globally.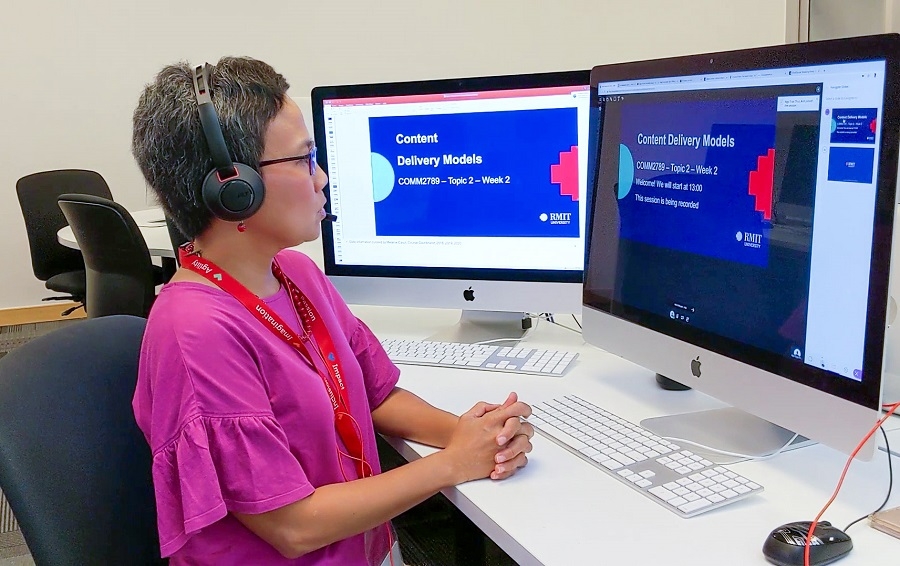 All classes at an international university in Vietnam have moved to online delivery mode following global campus closures. Photo: RMIT
Vietnam has a population of nearly 100 million people. And while the higher education system has expanded rapidly, with the gross enrolment ratio increasing almost threefold between 1999 (10.6%) and 2016 (28.54%), it is expecting a boom for Vietnamese higher education in the next decades with its big population.
However, according to two authors, when comparing to Vietnam's economic development, its higher education system has not developed correspondingly with the slow development of online teaching and learning as an example. Although in business and in people's daily lives, technological services such as the internet, mobile phones, online trading, and social media providers are widely used, these services and tools have not been much applied in education even though a number of proposals and policies about developing online and distance education have been available so far.
Interestingly, COVID-19 makes everything change and pushes authorities to take serious actions for making online learning feasible and possible.
Recent steps to implement online learning
Mr. Tri Le, Director of the postgraduate training department at Vietnam National University in Ho Chi Minh City – International University, said, and cited by the two authors that, documents legalizing online teaching did not exist before COVID-19.
However, in response to COVID-19, MOET issued two important documents in March 2020 in order to encourage higher education institutions to apply online teaching to traditional 'face-to-face' courses, and to guide higher education institutions on ensuring the quality of distance training during COVID-19.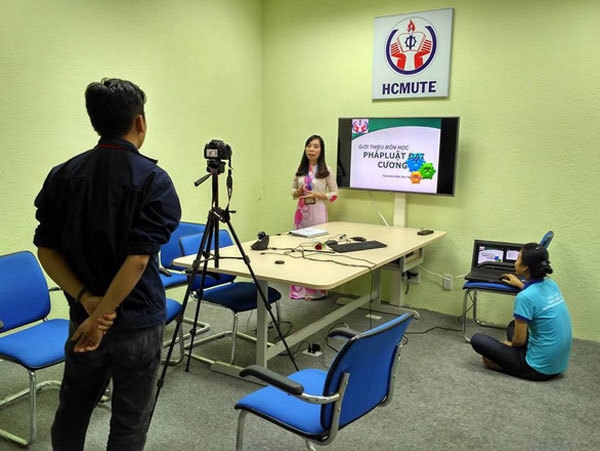 A lecturer at HCM City University of Technology and Education recorded lectures for online study for students while schools were closed to prevent the spread of the coronavirus. Photo: tuoitre.vn
It is recorded that until February this year, only a small number of universities started to teach online; however, many more have had to follow suit to avoid teaching and learning disruption since March.
At universities in remote and regional areas where a fully developed learning management system has not existed, academics and students only utilized simple online technology, such as email and Google Hangouts. However, it seems that challenges and difficulties are still there.
"The students are not only from large cities, where there are favorable conditions, but also from remote and rural areas. Many students don't have internet access, while others have it, but the transmission speed is not good enough to learn online", Mr. Nguyen Xuan Hoan, Rector of The HCM City Food Industry University said to VNN News.

According to Mr. Do Van Dung, Rector of the HCM City University of Technology Education, the university has spent big money and six years to familiarize students with the habit of online learning. Therefore, the schools which have not prepared well in recent years won't be able to organize online classes during the pandemic outbreak.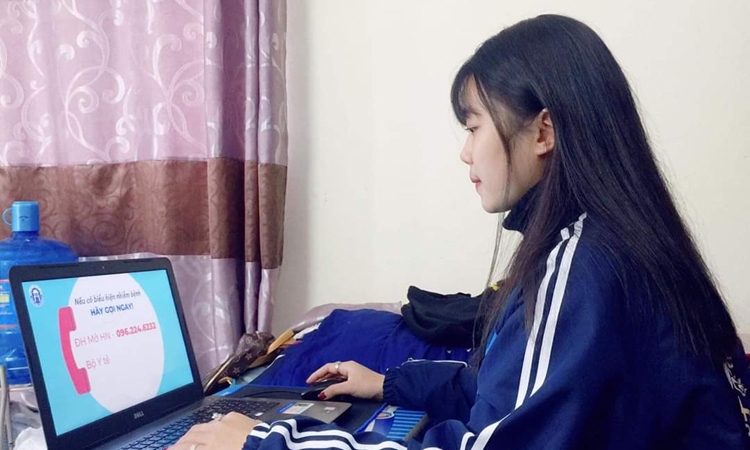 A student in Hanoi tries to access her online classroom. Photo: VnExpress
Mr. Le Dinh Thang, Rector of a teacher training college in a central province of Vietnam, explained to the authors that if COVID-19 continues, his college will need to apply ICT more robustly, including the development of a policy for online teaching and more investment in building a full online teaching system.
Bringing technology and educators together
Since February 2020, all higher education institutions across Vietnam have had to close their campuses due to the COVID-19 pandemic "but learning must continue" as the request of MOET.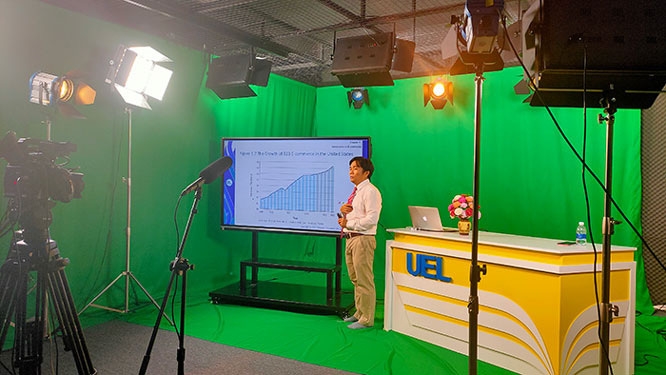 Teaching online is the best choice for teachers and students in the context of the epidemic escalation. Photo: VNN
In order to find solutions that enhance the application of information technology in higher education and to create a collaborative forum to connect higher education institutions and technology corporations, MOET held a national online conference on 17 April with 300 live meeting hubs across the country with the participation of not only the leaders of almost all higher education institutions but also leading international and local technology providers and technical infrastructures services such as Viettel Group, VNPT, MobiFone, Vietnamobile, Microsoft, Google, Amazon, and FPT.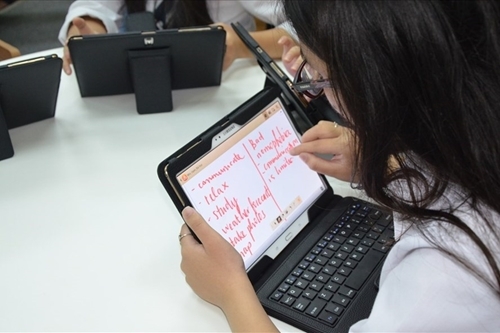 Viettel's program aims to meet the high demand of students and teachers for online learning during the COVID-19 outbreak. Photo: laodong
According to University World News, the conference worked out plans to implement online learning not only in the context of COVID-19 but also for the long-term future since the closure of on-campus learning offers a great opportunity for Vietnamese higher education institutions to enhance digital teaching and learning. This is also a unique opportunity for institutions and national and multinational ICT enterprises to work together to develop an online teaching system to support traditional forms of face-to-face teaching.
COVID-19 has provided Vietnam with a great opportunity to review its online training capacity and potential, particularly regarding its national policies and legal framework, its ICT infrastructure, and higher education institutions' online teaching capacity.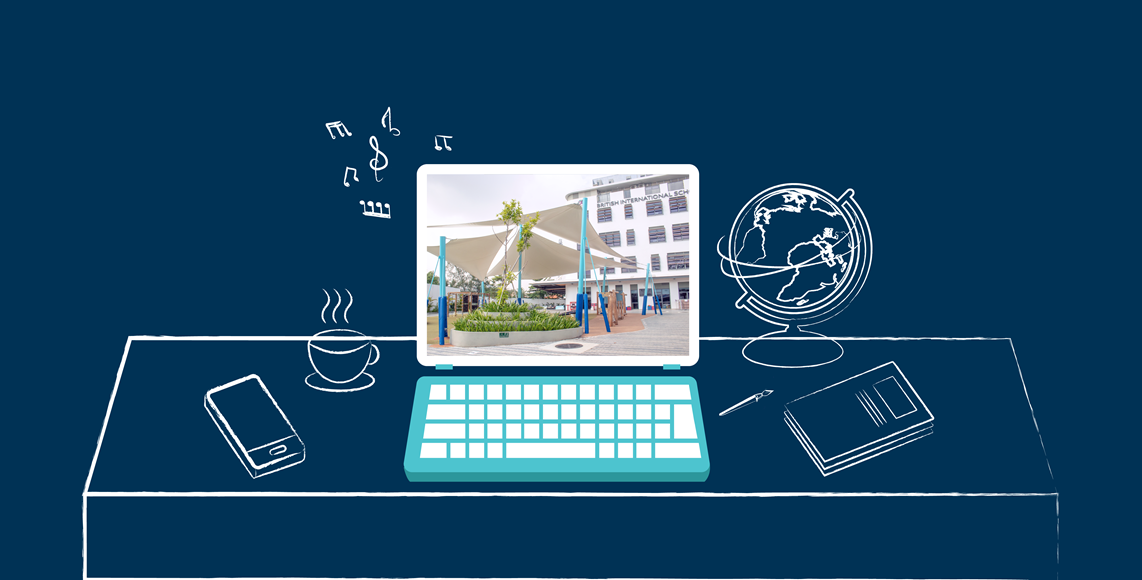 COVID-19 creates opportunity for strengthening online teaching in Vietnam. Photo: nordangliaeducation
In the context of COVID-19, it seems that online learning has been widely welcomed and accepted both within institutions and in the wider community. The actions of stakeholders at different levels are building a firm foundation for the sector to further blossom in the near future.
Dr Huong Nguyen is an academic manager and lecturer in doctoral education from Swinburne Research, Swinburne University of Technology, Australia. Her research focuses on higher education policy and management. In her first career in Vietnam, she managed a large faculty (130 staff) through a successful organisational merger and created a strong foundation for its current development.
Dr Thanh Pham has done substantial research on internationalisation of curricula and pedagogies. She is currently researching graduate employability with a focus on unpacking how graduates develop strategies to navigate barriers in labour markets. Her research has been published in various journals and presented at many local and international conferences.
www.universityworldnews.com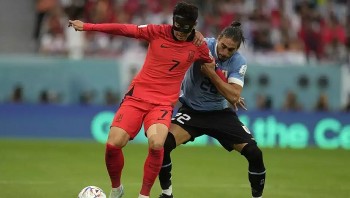 World
Both South Korea and Ghana are searching for their first wins at this year's World Cup. Ghana are facing the prospect of an early elimination from World Cup 2022 Group H when they travel to the Education City Stadium to face South Korea on Monday.