Australian Deputy Ambassador: Vietnamese People Are Kind-Hearted, Hardworking And Optimistic
During her 3 years of tenure at the Australian Embassy to Vietnam, Australian Deputy Ambassador Rebecca Bryant had a successful term contributing to the development of the relations between Vietnam and Australia.
3 years building the Vietnam – Australia relations
The 3-year journey is not long, but during her time in Vietnam, Ms. Bryant has witnessed many high-level visits, including the visits of the Prime Minister of Australia, the Governor-General of Australia and many visits of the Australian Foreign Minister to Vietnam. To Bryant, Vietnam and Australia have been friends and partners for more than four decades.
Particularly, Ms. Rebecca Bryant always pays special attention to activities for gender equality, for the advancement of women and girls and for the development of education and vocational training.
Ms. Rebecca Bryant is also an example of women with a technical background. Along with the leadership of the Ministry of Transport, she is currently in charge of implementing Vietnam-Australia cooperation projects, supporting the development of the transport sector in general and the participation of women in the Transport sector in particular.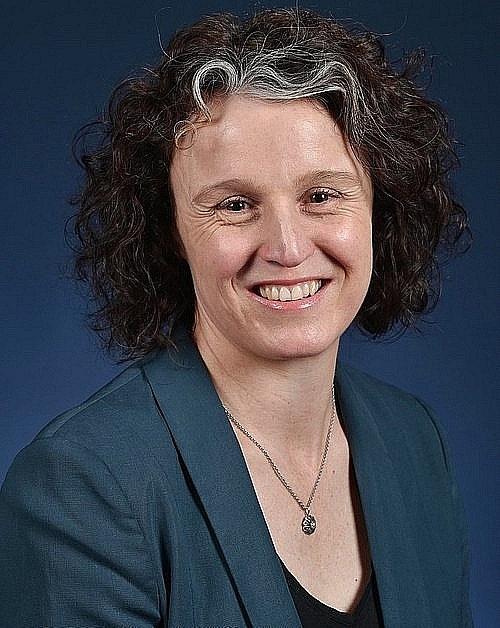 Australian Deputy Ambassador to Vietnam Rebecca Bryant.
Unforgettable memories with the S-shaped land
Sharing about one of the unforgettable memories during her time working in Vietnam with Vietnamese Women Newspaper, Ms. Rebecca said that was the time she visited Cao Lanh Bridge in Dong Thap province - the symbolic bridge of Australia - Vietnam friendship. Cao Lanh Bridge directly benefits more than 5 million people and shortens daily travel time for 170,000 people.
"I visited Cao Lanh bridge in 2018 and participated in the bridge's inauguration. I saw the first car passing through the bridge. I was really touched that our assistance had made a direct impact on Vietnamese people, making their business and daily life easier" - Ms. Rebecca shared.
Ms. Rebecca also had the opportunity to visit Dong Thap province with officials from the Ministry of Science and Technology. She met and discussed with local farmers and Dong Thap province officials about using technology to assist farmers in coping with the changing season as well as the impact of climate change. She discussed using satellite technology for weather forecast and using mobile phones to conduct banking transactions such as currency exchange to improve people's daily lives.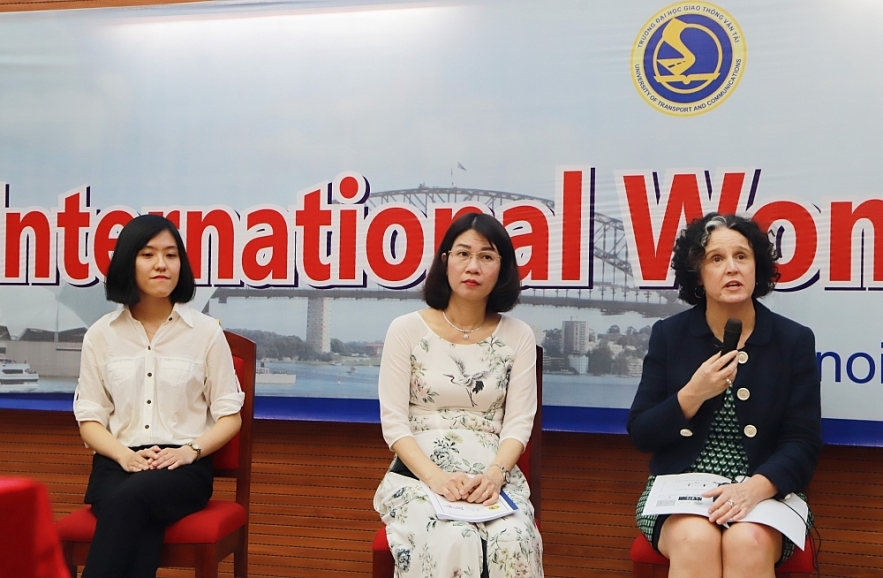 Australian Deputy Ambassador Rebecca Bryant participates in different activities in Vietnam.
Rebecca's love for Vietnam was not built solely through work or projects, but also through travelling. "I have travelled all over this wonderful country, and there are many places I will never forget. I want to talk about some places like Ha Giang, where I went all the way to the Vietnam - China border and met wonderful people from other ethnic minorities that I have never known about. I love the scenery and the food here. Everything was wonderful." - said Ms. Rebecca.
Phong Nha National Forest with wonderful caves was also an impressive place for Rebecca. Although the journey was quite challenging as she had to cross 45km of insect-infested forest road under the hot weather, she was still extremely impressed with the trip.
"And Hoi An, one of my top favourite places in the world. What a beautiful city and friendly people. I really like Hoi An and will definitely visit it again" – remembered Rebecca.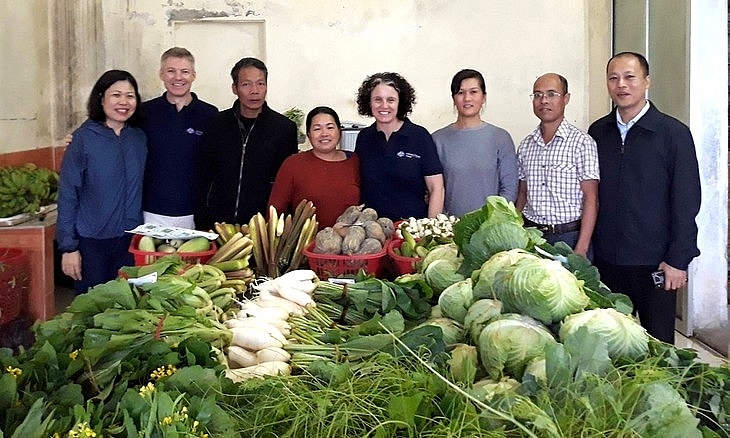 Australian Deputy Ambassador to Vietnam Rebecca Bryant during her visit to Di Thang commune, Bac Ha district, Lao Cai.
Vietnamese people are kind, hardworking and optimistic
During her talk with VOV5, she confided: "What I like most about Vietnamese people is that they are so kind, hardworking and optimistic. I think Australians and Vietnamese people share the same friendliness, sense of humour and love for family. This has always fascinated me. I find these in all the Vietnamese I have met, from the people in the northern mountains to the people living along the banks of the Mekong River and I love them all. Vietnam will definitely be a beautiful memory in my life".
Having been in Vietnam for more than 3 years, now when her term is coming to an end, Rebecca is a bit sad. "Despite a lot of work to be done, I am confident that the next few years will be a very busy time for Australia-Vietnam relations. I don't think I'm ready to say goodbye, but I will try" - she said. "Goodbye Vietnam, I'll be back. I will tell my friends that Vietnam is a colourful, vibrant land with great food. And, they should visit Vietnam as often and as soon as they can. See you again, Vietnam".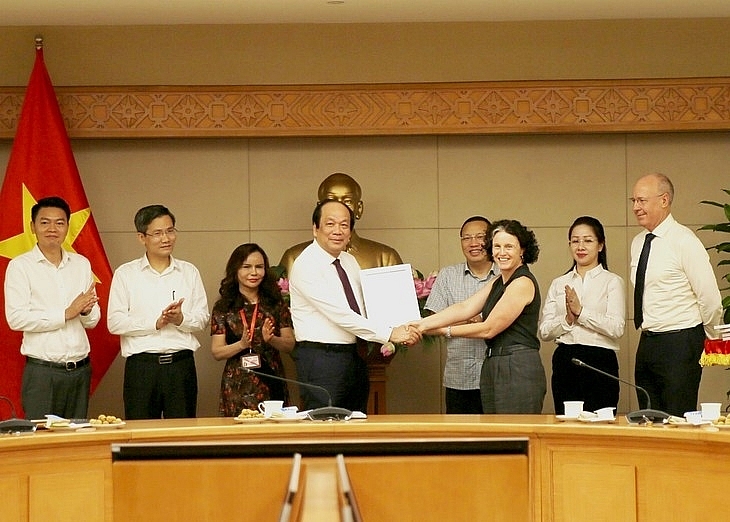 Deputy Ambassador Rebecca Bryant and Head of the Vietnamese Government Office Mai Tien Dung at the closing ceremony of the English training course for senior leaders of the Government Office, which was sponsored by the Australian Government - June 2020.
Sharing about Australia's priorities in developing cooperation with Vietnam in the coming time, Ms. Rebecca Bryant said: "Our priority now is to further improve trade and investment relations between Australia and Vietnam. This will be more important when the COVID-19 pandemic ends. Therefore, next year we will work with the Vietnamese Government to develop a strategy to improve business relations in order to become one of the ten largest trading partners. Although this strategy is still in development, I believe all aspects of the trade and investment relations between the two countries will be carefully considered and we will try to remove existing barriers."
"Like what we have done during the past 47 years, we will continue to support Vietnam's economy through development assistance, especially for the industrial revolution 4.0 in Vietnam."
In the near future, Australia will strengthen cooperation with Vietnam in transportation, gender equality, vocational and skills training in Vietnam.
Before coming to Vietnam to work, Ms. Rebecca Bryant held various positions, namely:
Former Deputy Director of the Specialized Group in charge of drafting Australia's Foreign Policy White Paper - under the Australian Department of Foreign Affairs and Trade.
Former Deputy Director of the Department of Agricultural, Industry, Infrastructure and Private Sector Development of the Australian Department of Foreign Affairs and Trade
Former Director for Rural Development and Food Security
Former AusAID Counselor in Honiara, the Solomon Islands in 2007-2008. Before that, she used to be a TV reporter and a lawyer.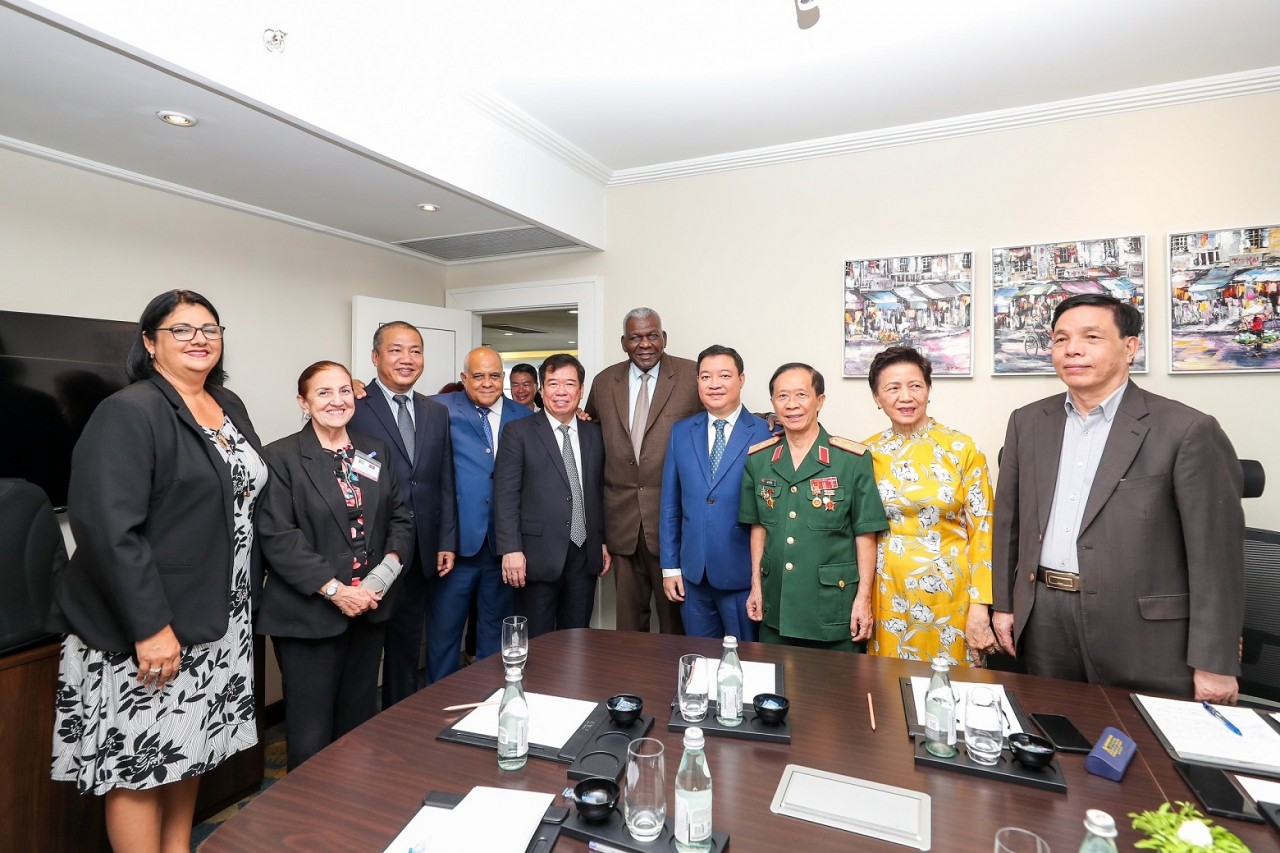 Friendship
President of the National Assembly of People's Power of Cuba Esteban Lazo Hernandez emphasized that Vietnam - Cuba is always united and faithful because they are one family.
September 27, 2023 | 15:11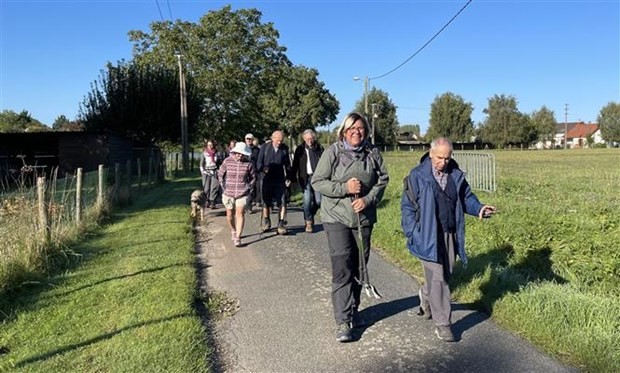 Friendship
The Children's Walk For Hope is a virtual event that will be held globally recently.
September 27, 2023 | 14:54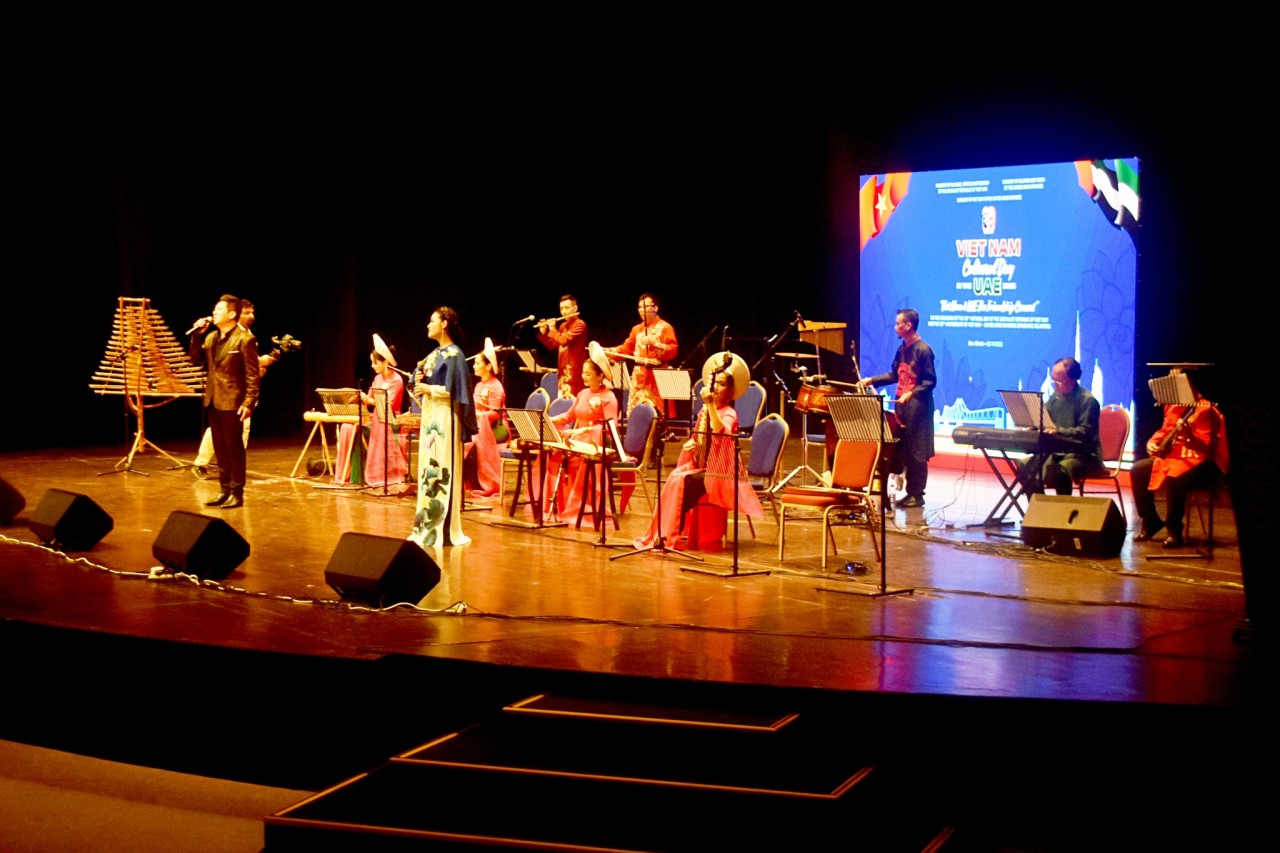 Friendship
A special art performance was held in the capital Abu Dhabi, gathering leading artists from Vietnam and the United Arab Emirates (UAE).
September 27, 2023 | 14:01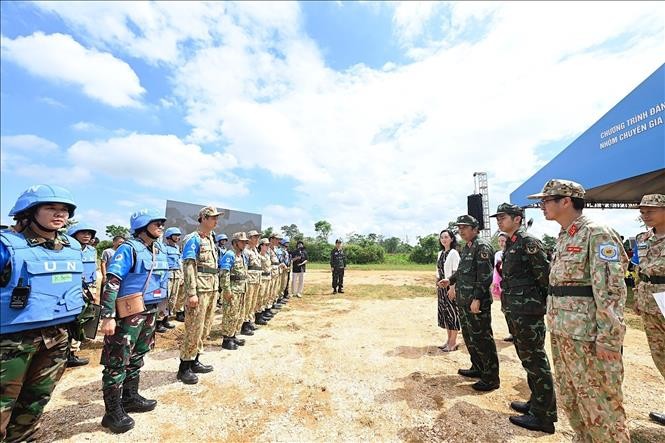 Friendship
Japan and representatives of State members of ASEAN Defence Ministers' Meeting Plus (ADMM-Plus) valued the preparations of Vietnam in hosting the Competency Evaluation Program for Prospective UN Peacekeepers (CEPPP) as well as outcomes of the program.
September 27, 2023 | 07:53