Australian PM says Indo-Pacific alliance 'critical priority', warning militarisation in region
Australian Prime Minister Scott Morrison on August 5 said that establishing an Indo-Pacific alliance will be a "critical priority" for his government, warning the pace of militarization in the region was unprecedented, reported Reuters.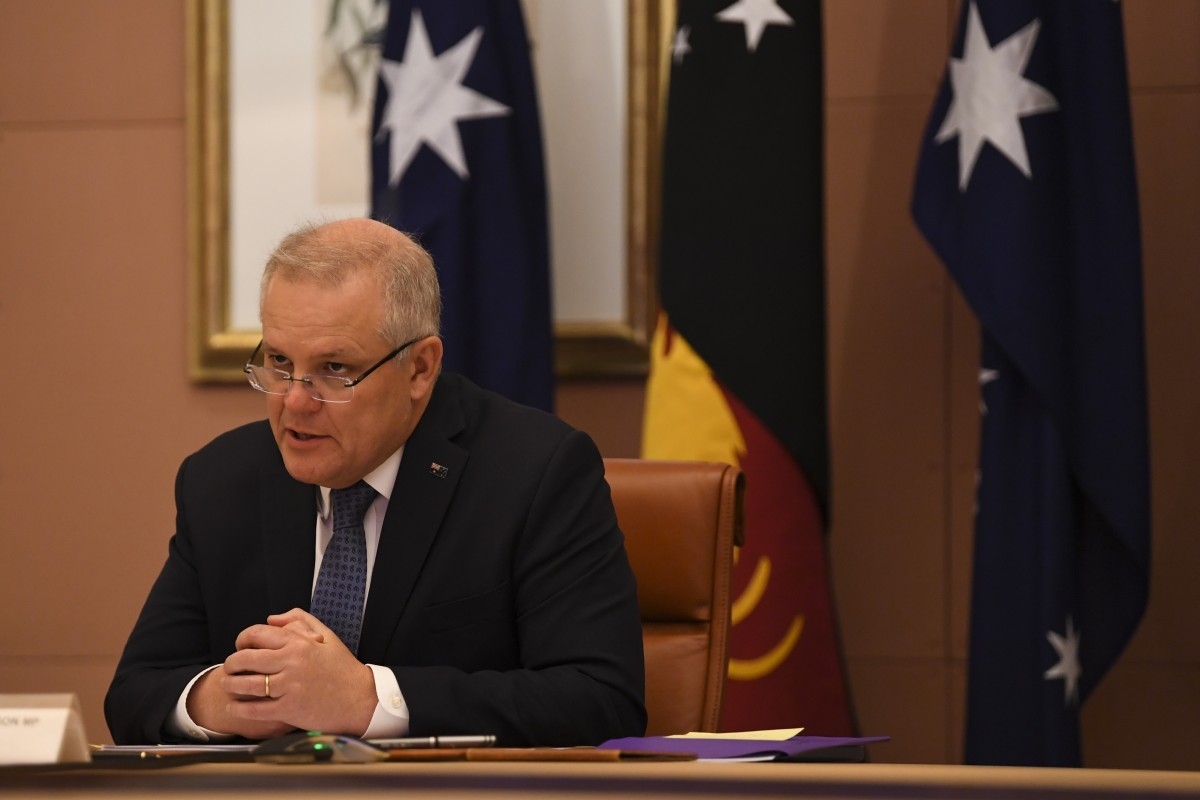 Australian Prime Minister Scott Morrison. Photo: EPA-EFE
"Today, the Indo-Pacific is the epicenter of strategic competition," Morrison told the 2020 Aspen Security Forum, which brings government and military leaders together with experts.
"Tensions over territorial claims are growing."
The annual conference is being hosted using virtual digital platforms this year due to the coronavirus pandemic.
Australia last month said it would invest AUD 270 billion (USD 186.5 billion) over the next decade to upgrade its defense forces, buying long-range military assets from the United States to maintain security, and deter or respond to aggression in the Indo-Pacific region.
The spending is a sharp boost compared with the 10-year spending of AUD 195 billion Morrison proposed in 2016.
According to Morrison's announcement on July 1, Australia will also pivot its military focus to the Indo-Pacific region, which he described as the "epicenter of rising strategic competition," citing recent border tensions between India and China.
While Morrison did not explicitly mention Australia-China relations, the announcement comes while diplomatic tension between two countries has worsened recently over issues including an Australian call for an international inquiry into the origin of the coronavirus, and debate about China's new national security law in Hong Kong.
Just last week, the US and Australia held high-level talks on China and agreed on the need to uphold a rules-based global order, but Australia stressed its relationship with China was important and it had no intention of hurting it.
Morrison said on August 4 China's rise as a major economic partner has been good for the global economy, Indo-Pacific region and Australia, "but with economic rise comes responsibility".
The prime minister said China and the US together have a "special responsibility" to respect international law and should resolve their disputes peacefully.
"It means a commitment to rules-based economic interaction. Neither coercion nor abdication from international systems is the way forward," Morrison said.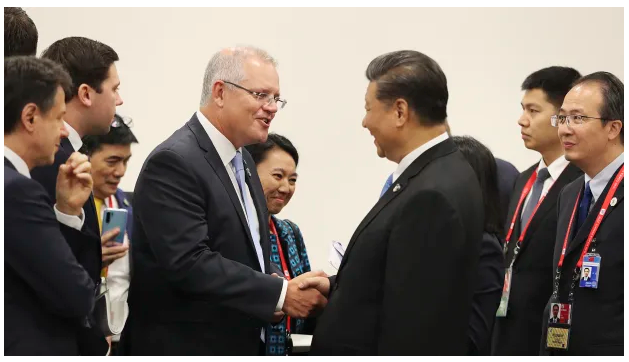 Australian Prime Minister Scott Morrison and China's President Xi Jinping. Source: afr.com
US-China war no longer inconceivable
According to AP, former Australian prime minister and China scholar Kevin Rudd wrote in the Foreign Affairs journal this week that the risk of armed conflict between the United States and China in the next three months was "especially high."
Morrison said his administration had expressed similar views in a defense policy update last month when he announced new warfare capability spending.
"Our defense update expresses it differently and certainly not as dramatically as Kevin," Morrison told the Aspen Security Forum in an online address from the Australian capital Canberra.
"But in our own defense update, we've acknowledged that what was previously inconceivable and not considered even possible or likely in terms of those types of outcomes is not considered in those contexts anymore," he added.
Morrison disagreed with many in Washington that the United States was in a new Cold War with China. Morrison said the "circumstances are quite different."
He had no answers for how China's push for power in the South China Sea, on the Indian border and in Hong Kong should be handled.
"I'm an optimist, Australians are indefatigable optimists about these things," Morrison said.
"We have to take an optimistic attitude but not an unrealistic or naïve attitude. We've got to set out and wed ourselves to the objectives here and that is not the suppression or containment of any one state, it's about the productive and strategic balance that can be achieved," he added.
Australia and the Unites States share a bilateral security treaty as well as an alliance with India and Japan through the Quadrilateral Security Dialogue, which China views with distrust.
Australia's relations with China, its most important trading partner, has plumbed new lows in part because Australian calls for an independent investigation into coronavirus in Wuhan.
China has suspended beef imports from four of Australia's largest meat processors and imposed hefty tariffs on barley, although both sides say that is unrelated to the latest dispute.
In April, Australian Foreign Minister Marise Payne has condemned China's recent actions in the South China Sea (called Bien Dong Sea in Vietnam), including the report of sinking a Vietnamese fishing boat, saying it was vital for all countries to ease tensions in order to focus on combating COVID-19.
According to The Sydney Morning Herald, in her first comments on China's latest moves, Payne said Australia was concerned about "a number of recent incidents and actions" in the South China Sea.
She said this included "reported efforts to disrupt other countries' resource development activities, the declaration of new 'administrative districts' over disputed features, and the sinking of a Vietnamese fishing boat, reportedly in a collision with a Chinese coast guard vessel"./.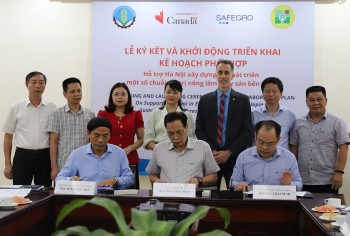 Make in Vietnam
As Vietnam furthers its international intergration, building agro-forestry-fishery high value chains is crucial for the sustainable development of the agriculture sector.