Award-winning Films Featured in the Danish Film Weeks in Vietnam
The selected film collection this year will give local audiences a glimpse of the Danish society and life.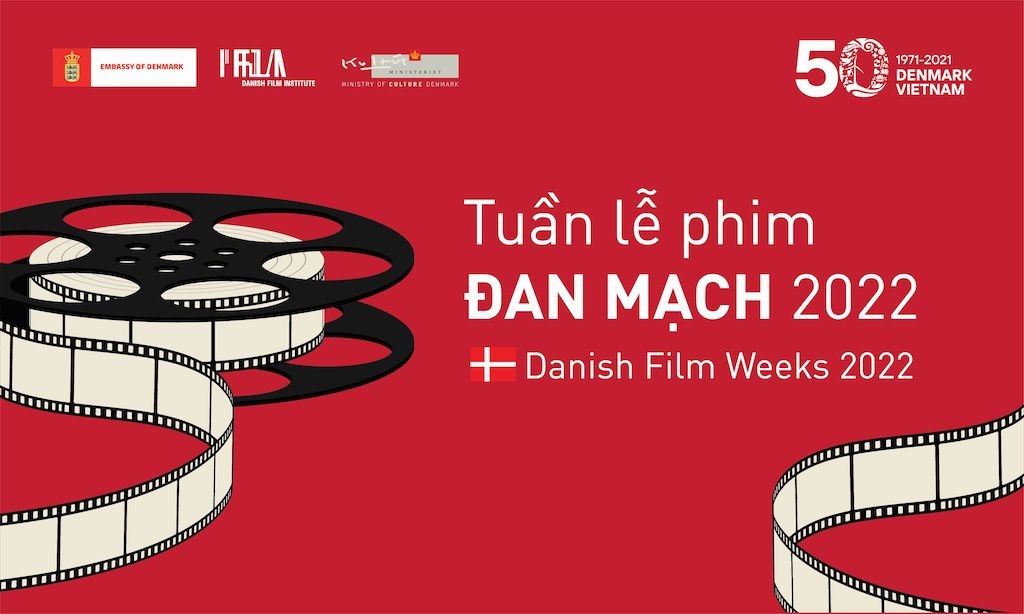 Photo: Ambassador of Denmark to Vietnam
From July 1 to July 14, the Danish Film Weeks will return to Hanoi, Hue, Da Nang and Ho Chi Minh City (HCMC) with a collection of six interesting and thought-provoking films from prominent Danish filmmakers.
According to Ambassador of Denmark to Vietnam, Kim Højlund Christensen, the Danish Film Weeks is part of their celebration of the 51st anniversary of the establishment of diplomatic relations between the two countries.
"This year, we are not only celebrating our history together, but also looking ahead into the future as we wish to further strengthen our partnership with Vietnam in various areas, including trade, green growth, renewable energy, food safety, education and culture,' he said.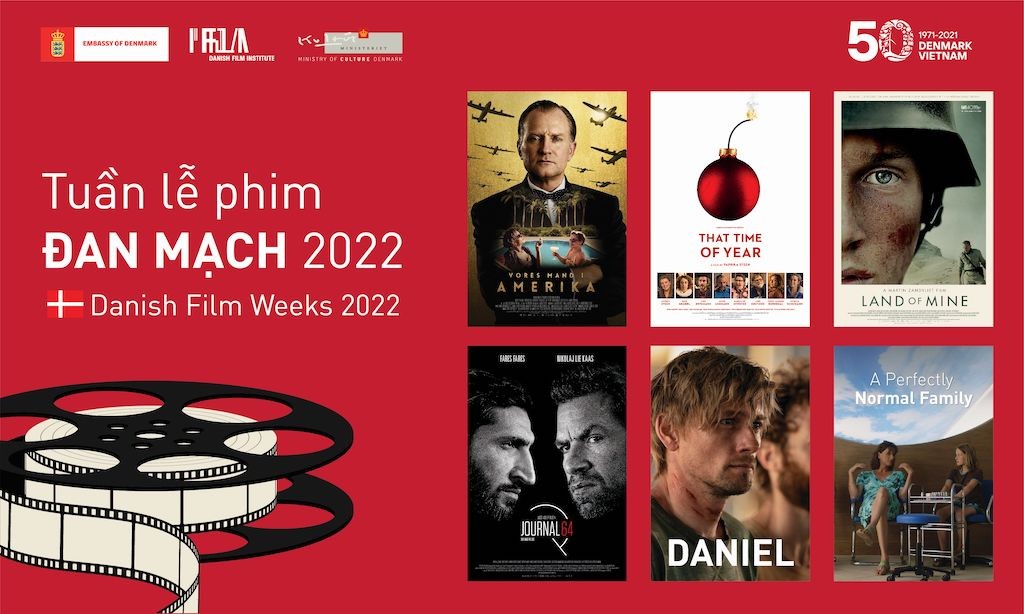 Photo: Ambassador of Denmark to Vietnam
For the past five years, the Danish Film Weeks has become a popular cultural brand among cinema lovers in various cities in Vietnam and helped build a bridge between the Vietnamese people and Denmark. The 2022 edition continues to bring the high quality of Danish film production within recent years. They have all won several awards and nominations at Danish and international prestigious film festivals.
Of which, "The Good Traitor" poses an ethical and personal judgment issue: should one do what he is asked to do in his position or follow his own judgment - even if this action can destroy his career and put him in prison.
"Daniel", on the other hand, will take audiences through the heart-breaking and desperate times that Daniel and his family had to go through in the attempt to free him from the capture of ISIS in Syria.
Meanwhile, "The Purity of Vengeance" is the fourth adaptation of Jussi Adler-Olsen's hugely popular "Department Q" novels about a Copenhagen cold-case police unit. As in the previous films, the lead duo comprises Nikolaj Lie Kaas as Criminal Commissioner Carl Mørck and Fares Fares as his assistant Assad, both of Department Q. In The Purity of Vengeance, they come across three mummified bodies in an old apartment in Copenhagen. The investigators now have to identify the bodies and also to find out who the fourth free space might be intended for. Their search will bring them to a notorious women's hospital on the island of Sprogø.
In "That Time of Year", Danish director and actor Paprika Steen comes a caustic comedy about the deep-rooted grievances that can rip families apart and the ties that bind them together.
"A Perfectly Normal Family" is a 2020 Danish drama film directed by Malou Reymann, tells the story of a father transitioning to female with almost too much empathy. As Thomas becomes Agnete, both father and his daughter, Emma, struggle to hold on to what they had while accepting that everything has changed.
Finally, "Land of Mine" is a 2015 historical war drama film directed by Martin Zandvliet.Set in post-World War II Denmark, the story of Land of Mine follows a Danish Sergeant assigned the duty to defuse and remove over 2 million mines buried in a beach.
All films are with Vietnamese and English subtitles. Some are with age limits. Tickets are free and can be collected from 22nd June 2022 for Hue and Da Nang and from 24th June for Hanoi and HCMC at the following venues:
1. CineStar Hue, 25 Hai Ba Trung, Vinh Ninh, Hue city;
2. Galaxy Da Nang, Floor 3 CoopMart, 478 Dien Bien Phu, Da Nang city;
3. CineStar Ho Chi Minh, 135 Hai Ba Trung, District 1, HCMC;
4. Danish Embassy in Hanoi, level 7th, BIDV Tower, no. 194 Tran Quang Khai, Hanoi.