According to Chinese media reported, China's Beijing capital on 12/6 recorded two new cases-employees working at a meat research center and recently went to some markets. However, it is not clear how these two were infected with nCoV.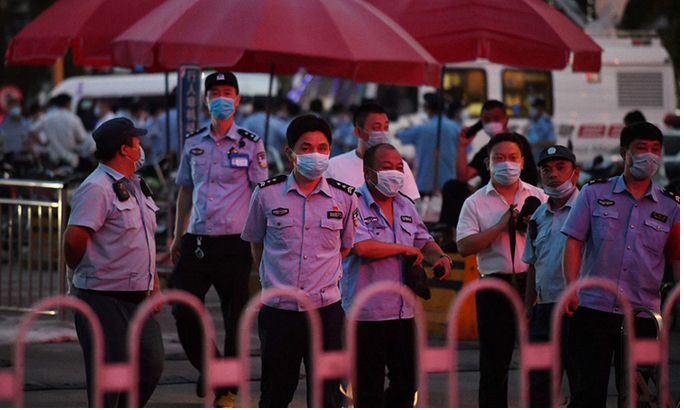 Police stood outside of Xinfadi market in Beijing, China, June 12. Photo: AFP.
The China Meat Food Comprehensive Research Center in Fengtai District, Beijing, where the two nCoV-infected people work, was still in operation yesterday. Beijing media reported that six food wholesale markets in the city, which the two had recently visited, were closed or partially closed.
Beijing officials closed the beef and mutton sale area at the Xinfadi market and shut down the entire Jinghshen seafood market. Both markets are located within a radius of 7 km from the aforementioned meat research facility.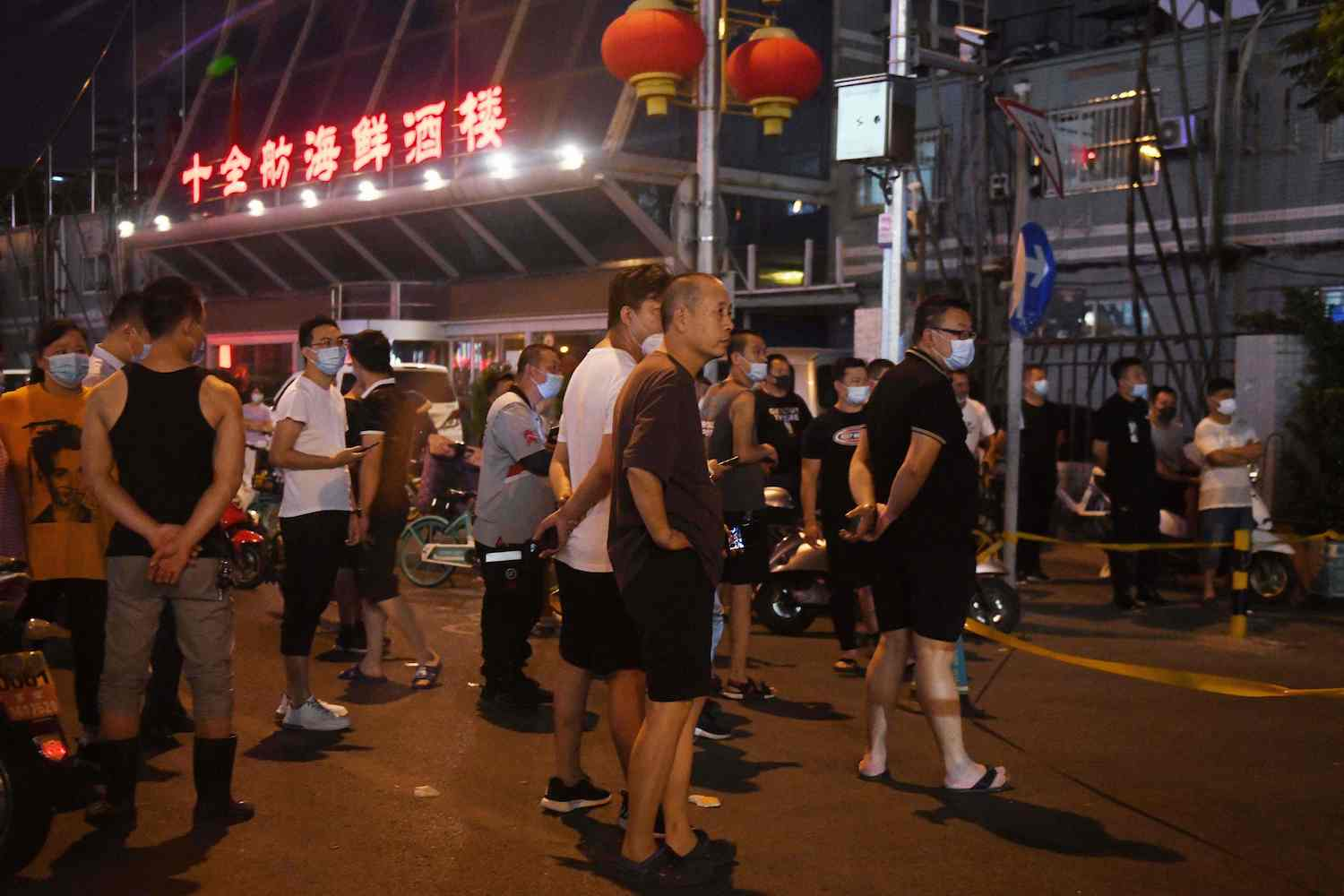 Beijing people gathering outside the Jingshen seafood market on Friday when the infections confirmed and a closure put for disinfection (AFP Photo)
Beijing has said it had canceled plans for returning first-to-third-grade students to school, scheduled for June 15, after the city reported new cases. Beijing officials will check on restaurants, seafood and fresh or frozen meat. The school-reopened suspending is always affecting 520,000 students, the Xinhua news agency reported.
The Beijing's education commission said students who had already returned to school would carry on lessons as normal, but with stricter anti-epidemic measures in place.
Beijing students have gradually resumed lessons in waves since late April, after schools had been closed for three months during the outbreak.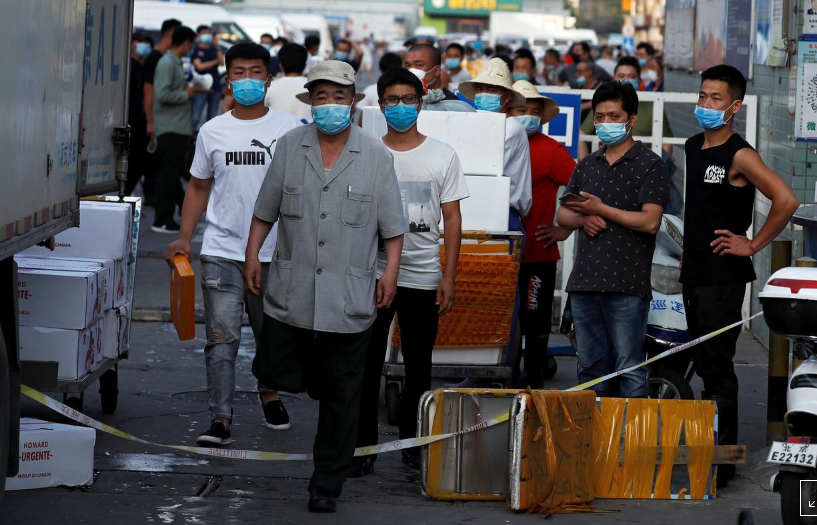 People inside the Jingshen seafood market with face maskes after the closure of businesses due to new coronavirus infections in Beijing, China on June 12, 2020. REUTERS
Beijing's Jingshen seafood market had also closed, the Beijing News added, saying that although the market gave no reason for the closure.
"The infectious men had been to Xinfadi, and recently also visited Dongsiqu agricultural wholesale market in Pinggu district, in the northeast of Beijing", state media reported, adding that the market would be closed from Saturday until further notice".
Covid-19 originated in China in December 2019, appeared in more than 210 countries and territories with more than 7.6 million cases, more than 424,000 deaths and nearly 3.9 million people have recovered. China recorded 83,064 cases, rose 7 compared to the previous day, with 4,634 deaths.
Tarah Nguyen