Blue-collars brace scorching weather to earn livelihoods
Despite the extreme weather patterns, outdoor workers strive to fulfill their job to earn a living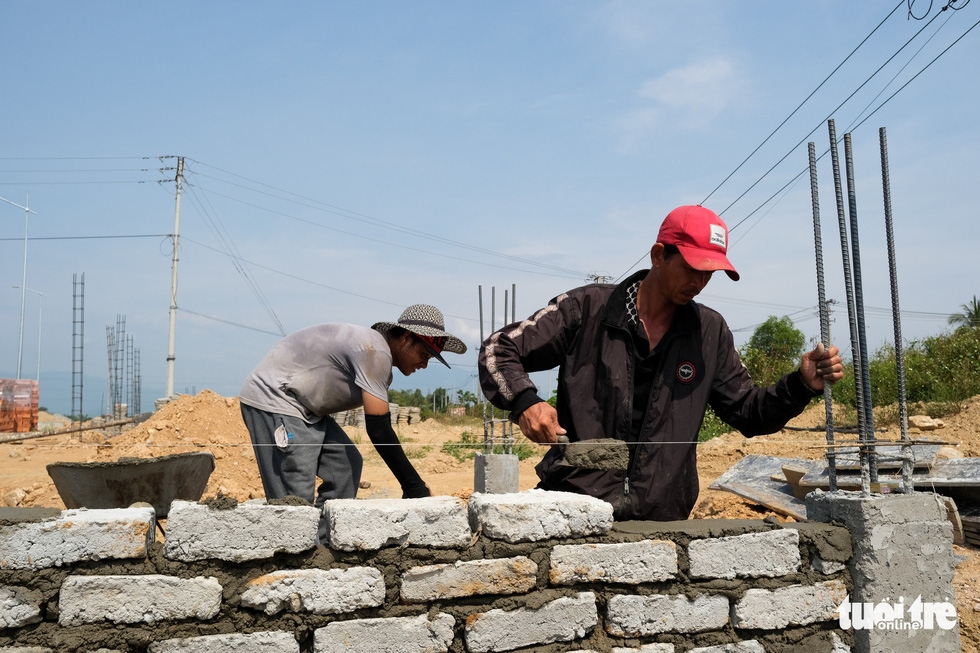 (Photo: Tuoi Tre)
The second heatwave hitting northern and central provinces has been causing widespread disruption to daily life and affecting people's health. Many people choose to stay inside their house or office place to avoid exposure to the blazing sunlight that lingers from dawn to late afternoon.
Others, however, have no choice but to go out and adapting to the extreme weather. They are mostly blue-collar personnel whose job nature involves working outdoors, such as construction employees, sanitation workers, taxi drivers.
In Hanoi, the temperature on Sunday hovers at 37 to over 40 degrees Celsius. The urban effect has sent the mercury outdoor soaring to over 50 degrees Celsius.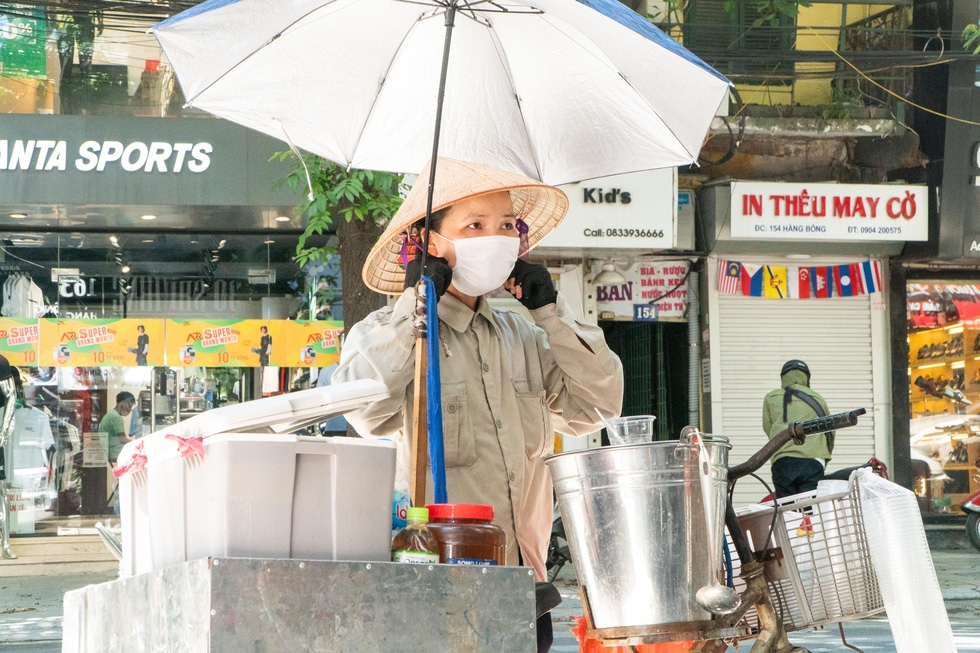 (Photo: Tuoi Tre)
A sweet soup peddler is spotted riding her bicycle at noon on Hang Buom street, Hoan Kiem district. The peddler, Vu Thi Thu Phuong, aged 40, miles around the many deserted streets under the searing sun, trying to find customers. Like other days, she starts selling at 9 a.m. and only returns home after selling out all the sweet soup portions.
"It's sweltering these days. I feel like being burned to ride from street to street. But still, I have to endure it all to earn a living. I have kids living off me at home," Phuong told Tuoi Tre.
Normally, she would have more customers in the summer, but the Covid-19 pandemic has slowed down the sales and incomes.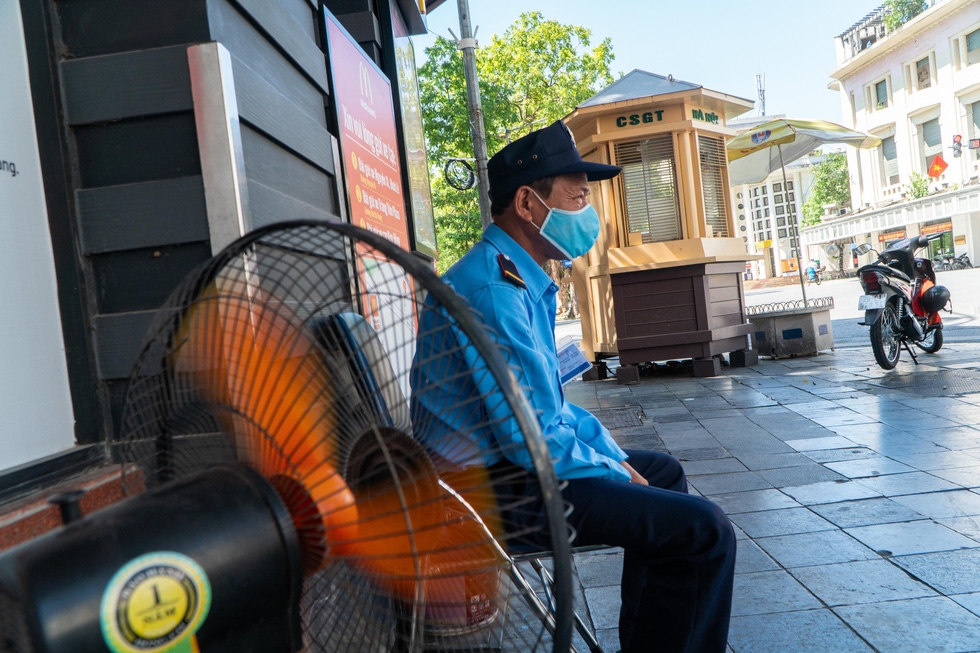 (Photo: Tuoi Tre)
Pham Quang Hop, aged 64, works as a security guard at a store in Hoan Kiem district. Every day he has to sit guard 8 hours outside under the 40-degree weather.
"The weather is terribly hot. Despite of my old age, I have to try my best. I find myself lucky that I still have a job to do during this pandemic age," Hop said, adding that the fan next to him doesn't help alleviate the heat at all.(Photo: Tuoi Tre)
Meanwhile, high temperature in central provinces has been causing the same troubles to outdoor workers. A number of people are spotted resting under tree shades. Some even set up hammocks for a more comfortable nap.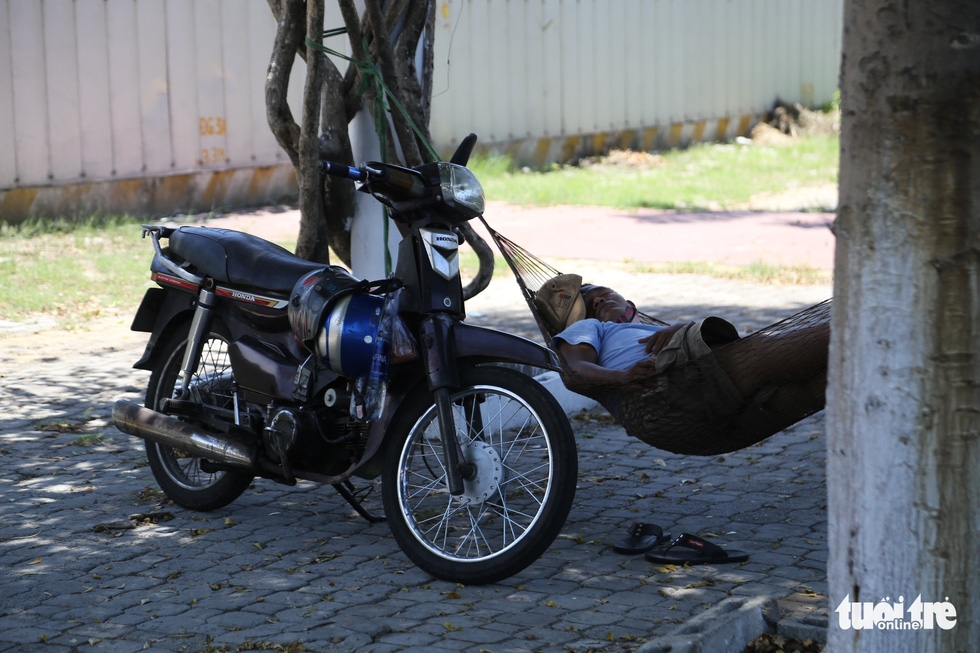 (Photo: Tuoi Tre)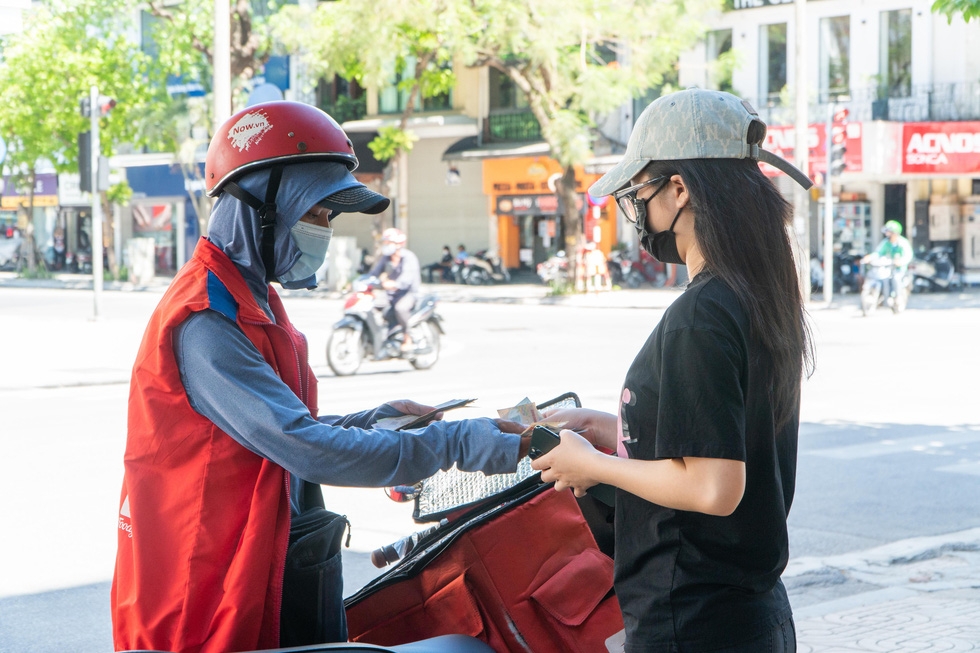 (Photo: Tuoi Tre)
Ngo Le Quy, a shipper in Hue city, worries that delivery persons like him might get a heat shock due to sudden temperature differences.
"We often go inside air-conditioned restaurants before heading out into intense hot weather. It's very dangerous. But what can we do, it's our bread and butter," Quy shared.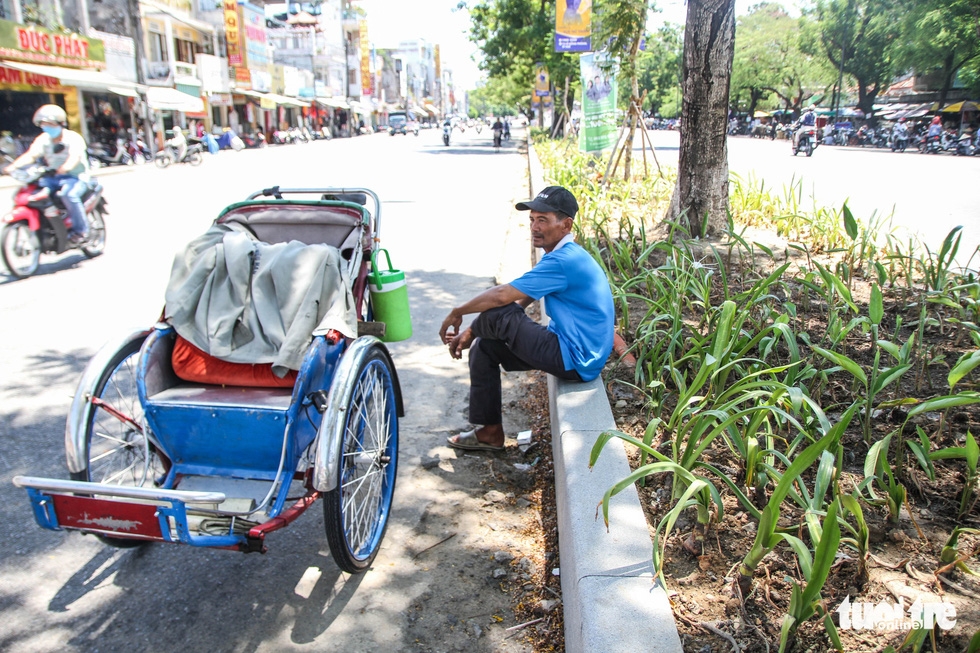 (Photo: Tuoi Tre)
58-year-old Bui Tu, a cyclo cyclist, said the severe summer days couldn't stop him from going out, fetching customers to be able to finance his children's education.
Scrap collector Nguyen Thi Chin, said sweltering hot days are like torture, but she has no other job to do. "I struggle a lot. I've tried everything to protect myself from the sun, like wearing hats, masks, sunglasses and gloves," she added.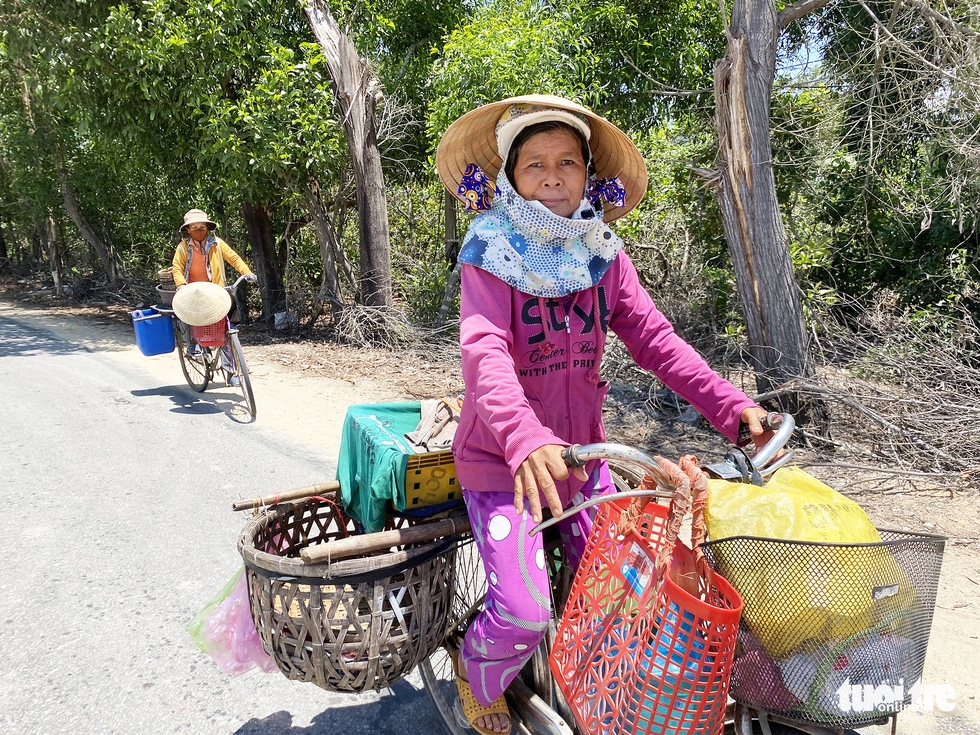 (Photo: Tuoi Tre)
The baking weather are forecasted to ease on Tuesday night, according to the National Center for Hydro-Meteorological Forecasting.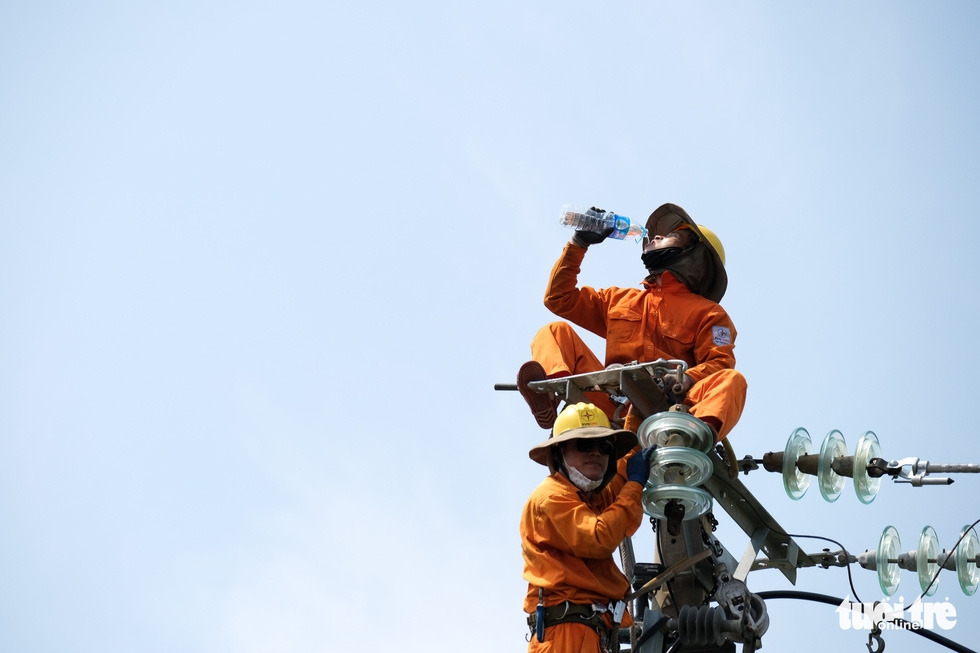 (Photo: Tuoi Tre)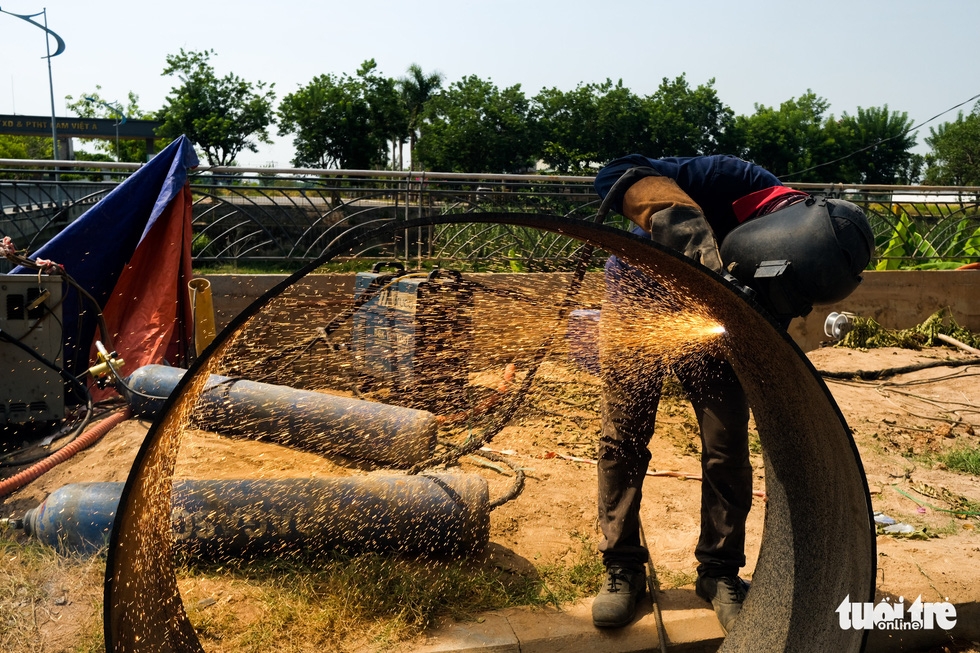 (Photo: Tuoi Tre)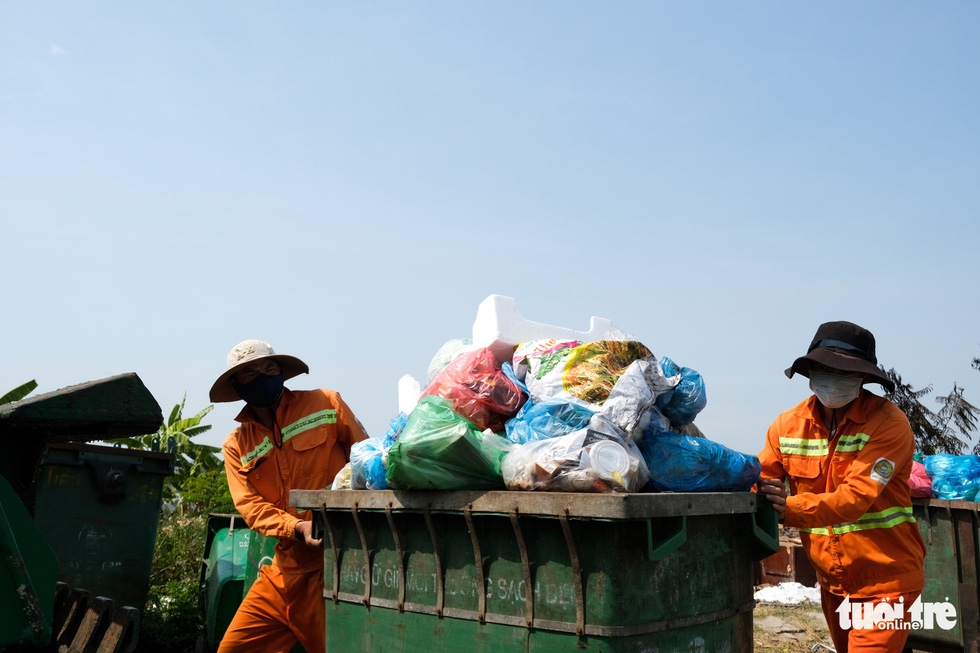 (Photo: Tuoi Tre)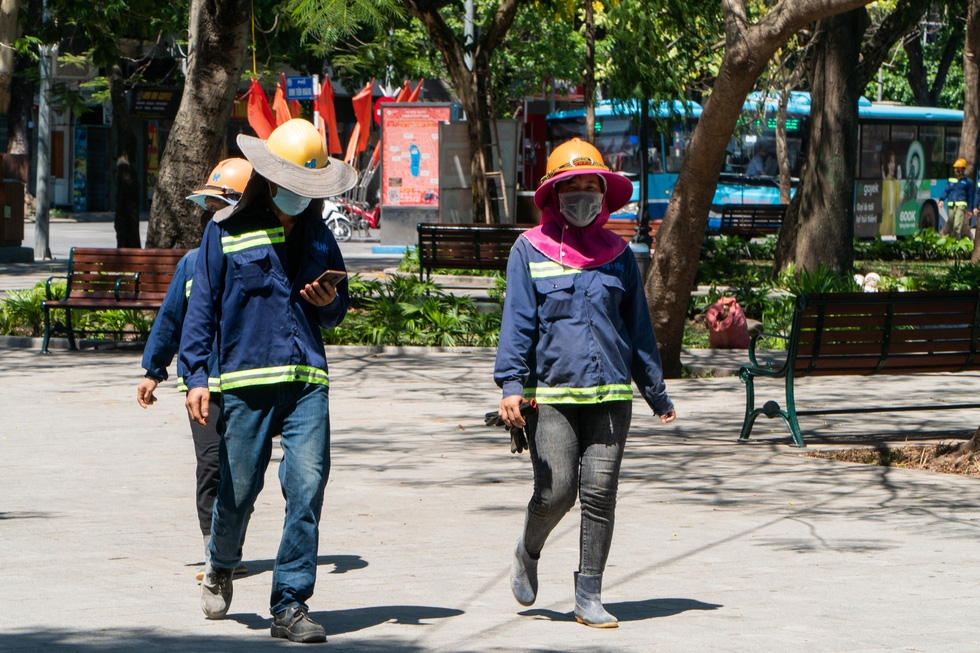 (Photo: Tuoi Tre)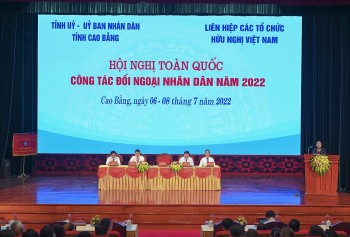 Friendship
During the event, many important issues will be discussed, and constructive suggestions and solutions will be provided to promote more effective people-to-people diplomacy operations.