Prolonged heat wave disrupts lives in Vietnam
The sweltering heat in northern and central Vietnam in the last four days has brought interruptions to people's lives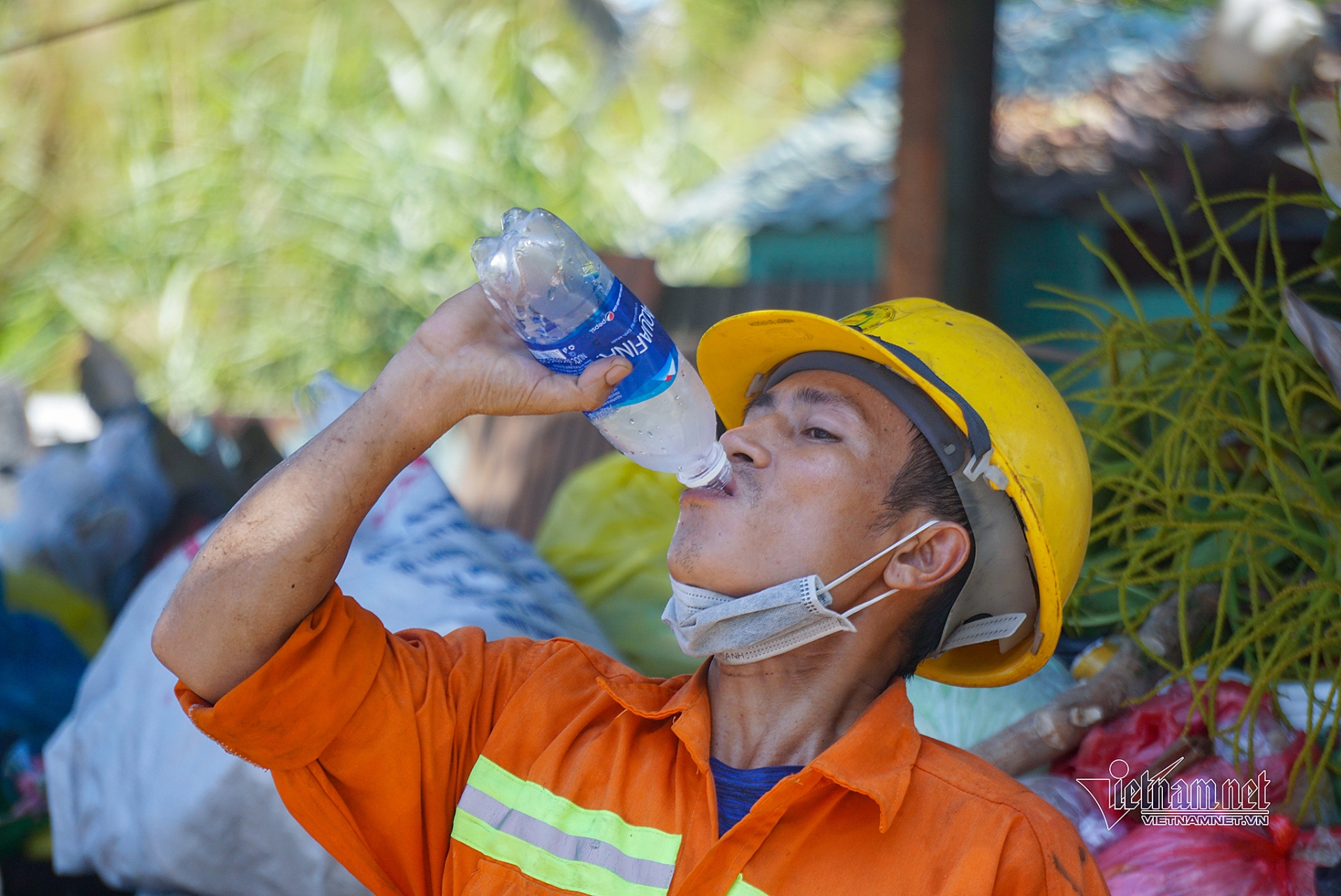 A construction contractor in Da Nang city take a cooling drink. (Photo: Vietnamnet)
The average temperature in Hanoi has been hovering at 38-40 degrees Celsius, the highest recorded this summer, according to the National Center for Hydro-Meteorological Forecasting.
The capital and other localities from the north to the central strip of the country are forecast to continue enduring the extreme heat until June 5, with the arrival of a hot low-pressure area originating from the west. These regions will experience a period of low humidity at between 40-60%. Thunderstorms and rain are also in forecast.
The scorching sun has been causing trouble in people's daily lives.
Commuters are mostly seen covered in hooded clothing, face masks, and sunglasses. Those having to work outside for long hours place wet towels on their necks, trying to alleviate the heat. Farmers and construction workers even shift their working hours to either night time or early morning to avoid the searing weather.
In Hanoi steets are left deserted. Commuters, if there are any, try to dodge the sun by riding under the shade of trees or construction.
Meteorologists have been warning people to be wary of exhaustion and heat stroke, especially those working outside for a long time. Increasing electricity demand poses risk of explosions and fires in residential areas, along with added risk of forest fires in the central region.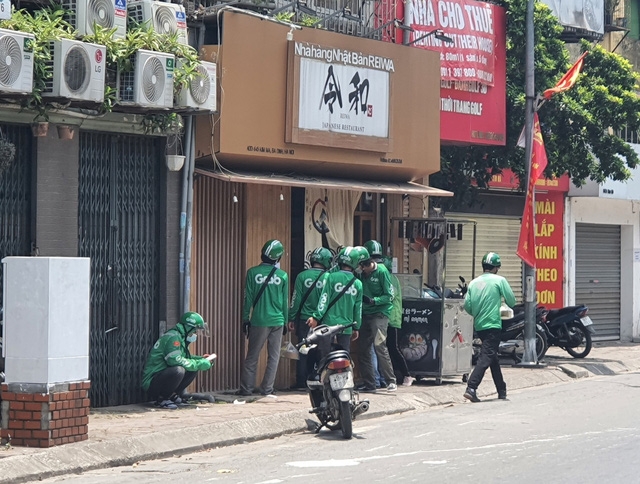 (Photo: VTV)
As online shopping demand rises, Grab drivers are busy with orders.
A group of Grab drivers gathers in front of a restaurant in Hanoi to collect their orders at lunch time.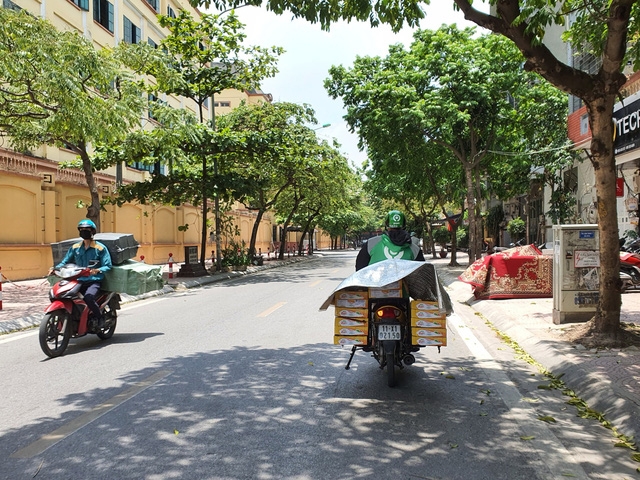 (Photo: VTV)
Some even cover the food with cardboard so it won't spoil under the heat.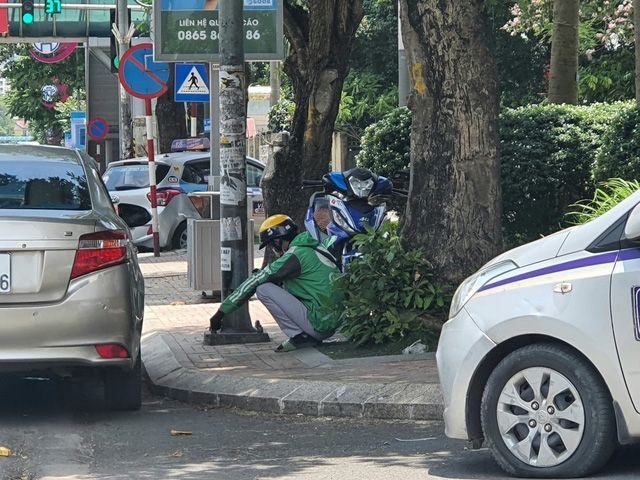 (Photo: VTV)
A Grab driver sits under a tree for a short rest.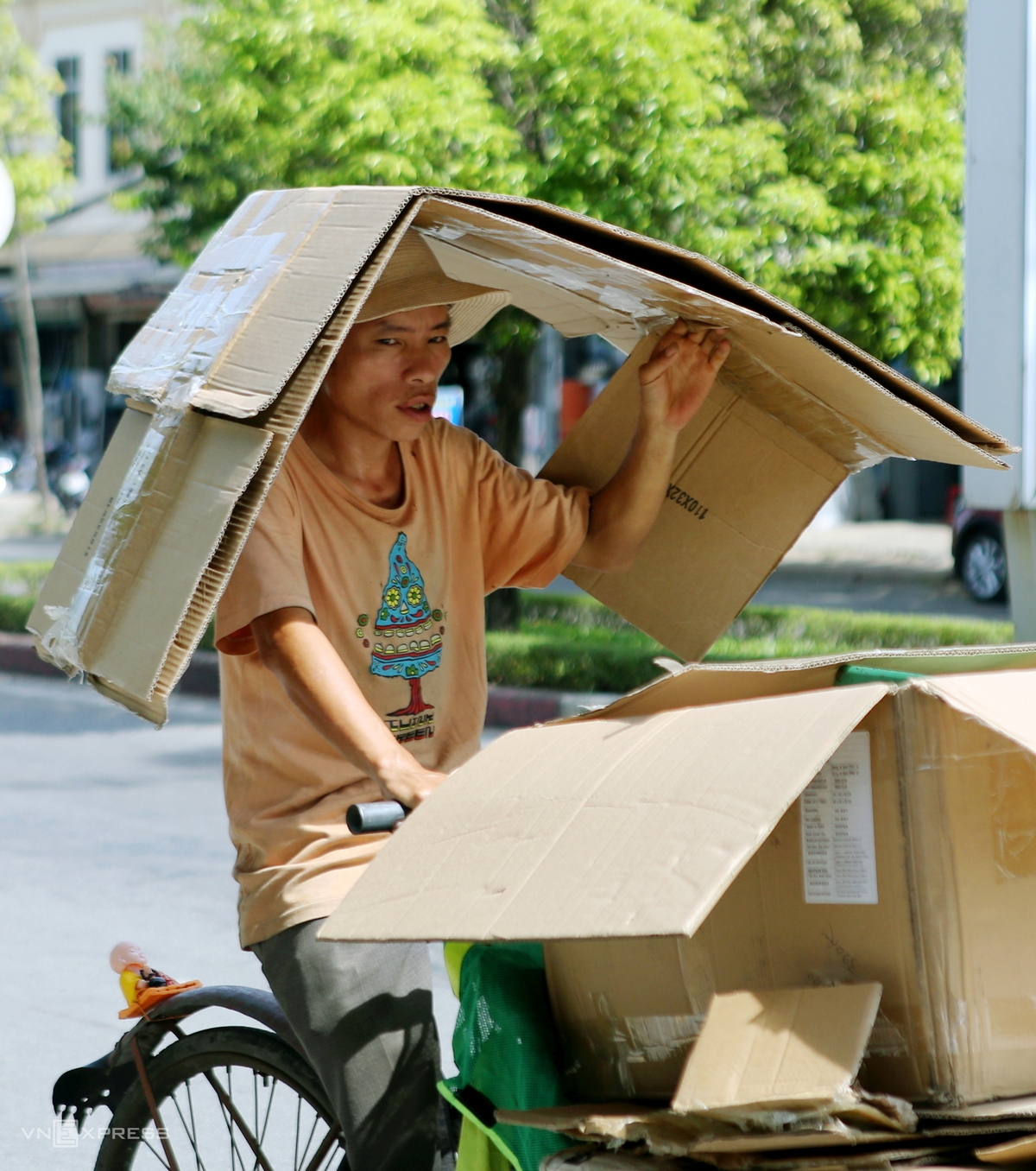 (Photo: VTV)
A delivery guy covers his head with cardboard boxes as he rides his bike on the heated street.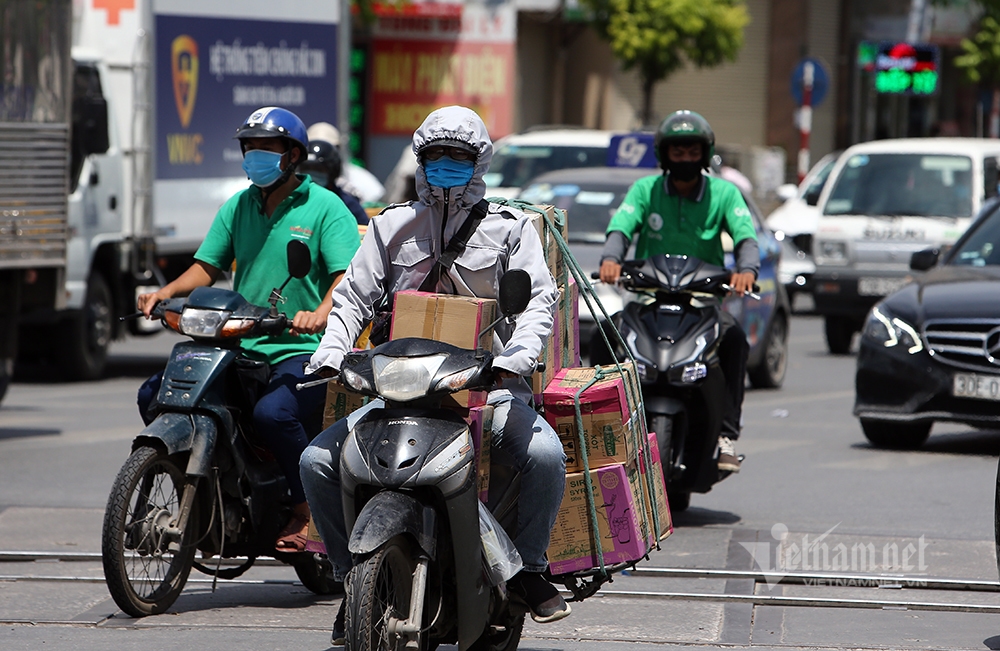 (Photo: Vietnamnet)
Motorbike drivers cover themselves from top to toe to avoid harsh sunlight.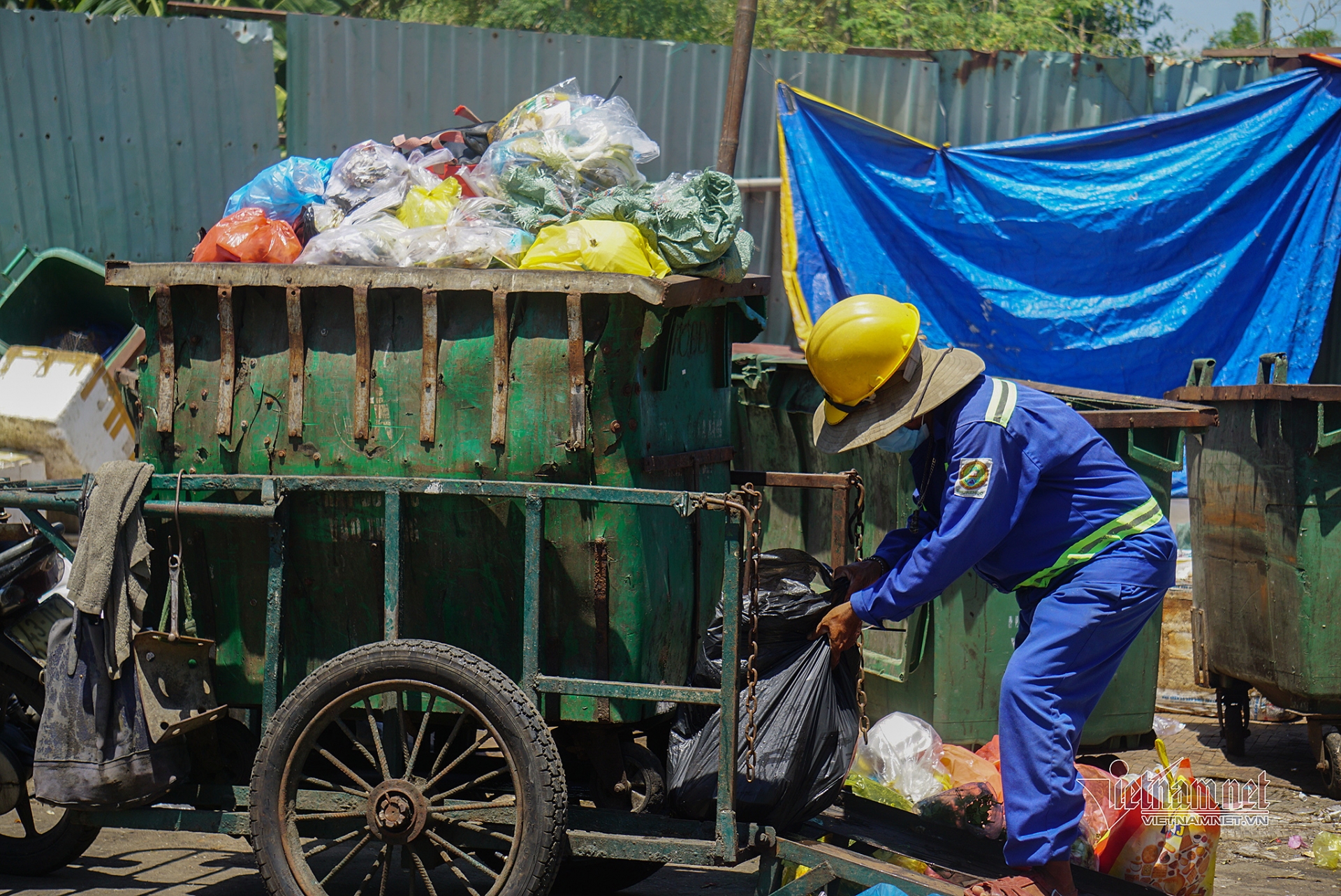 (Photo: Vietnamnet)
A sanitation worker in Da Nang collects trash under the scorching hot weather.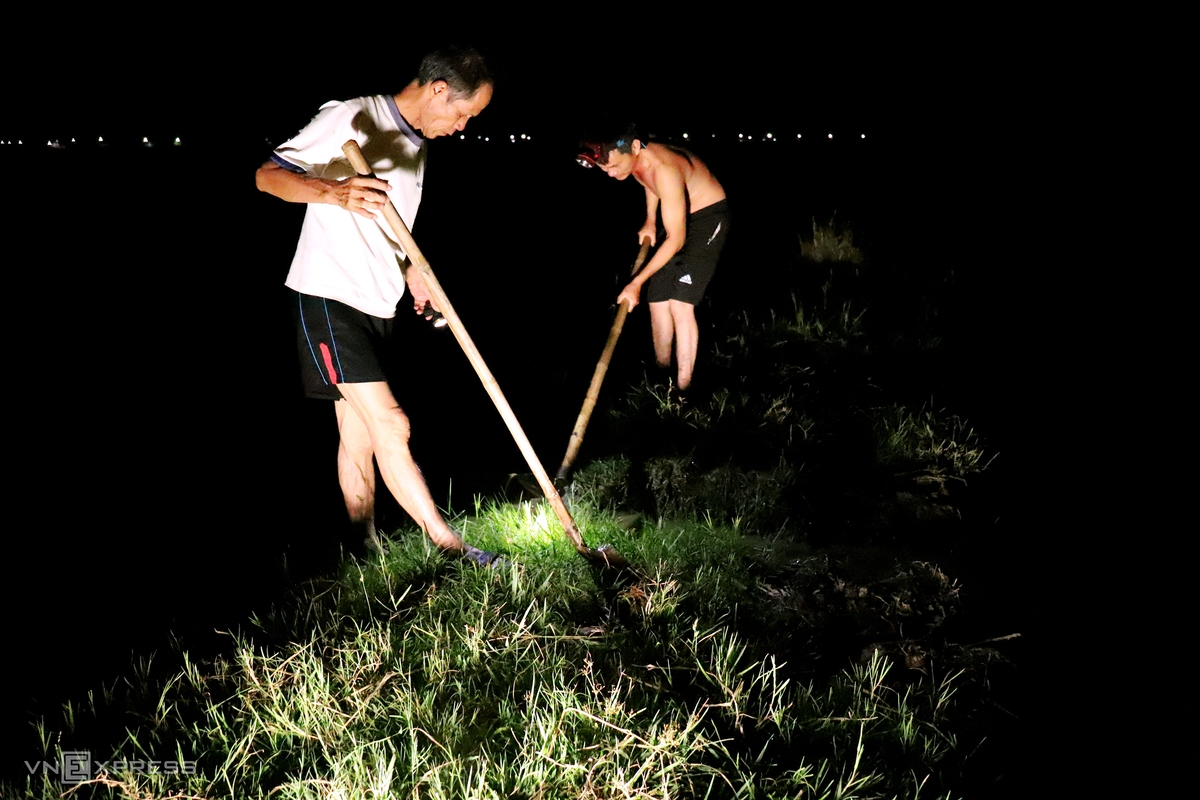 (Photo: VNE)
Farmers in Ha Tinh province, central Vietnam, do farming work at night.
"We cannot work in the middle of the field during daytime because it's terribly sunny and hot. We'd better change the working shift to protect our health," Nguyen Van Khue, 43, from Thach Ha district, Ha Tinh, told VNE.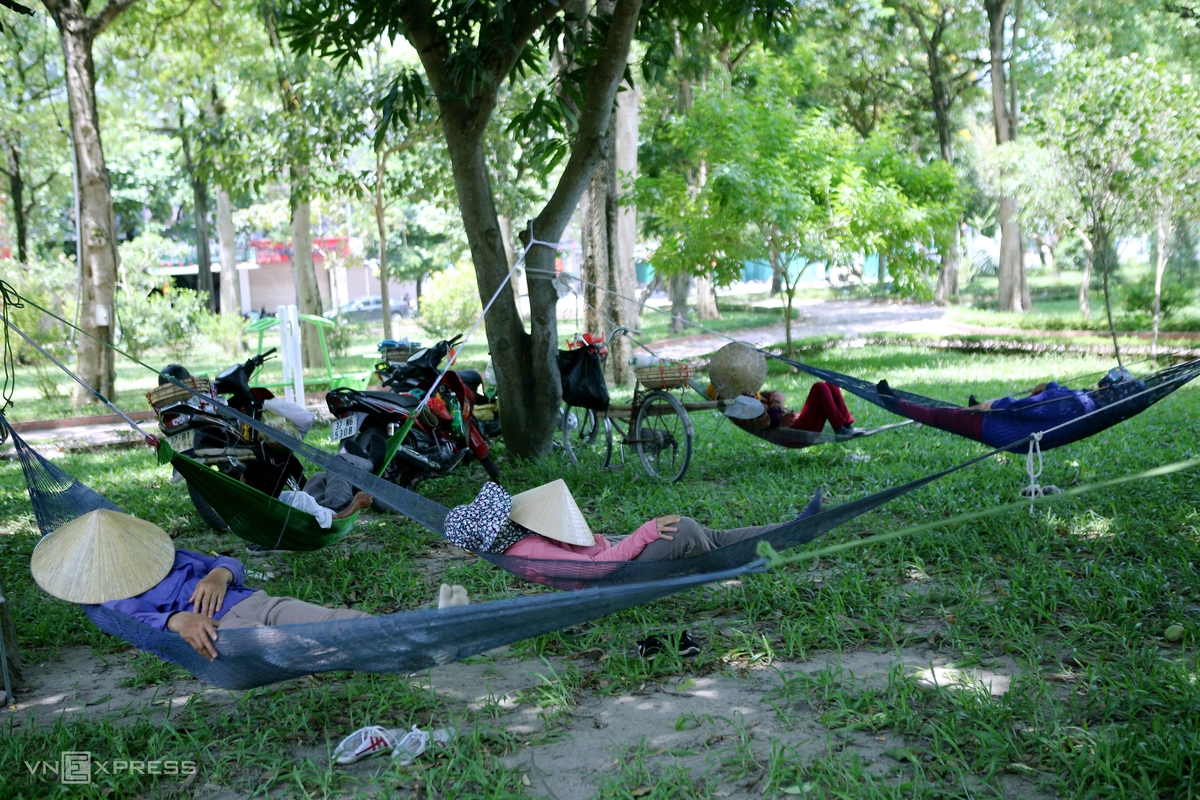 (Photo: VNE)
Workers take a nap on hammocks under a tree.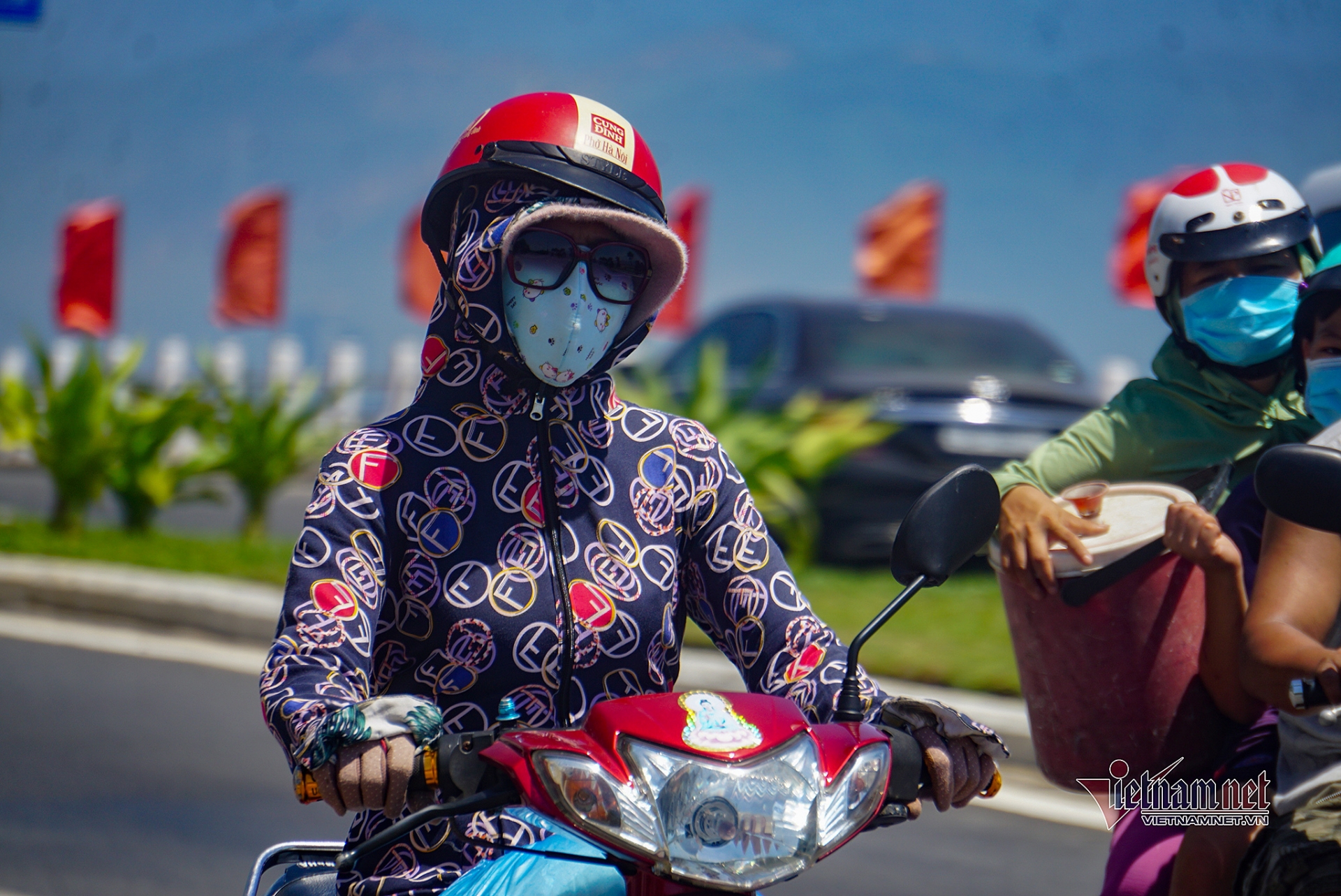 (Photo: Vietnamnet)
Da Nang residents cover up when going out.
(Photo: Vietnamnet)
On a street in Vinh City.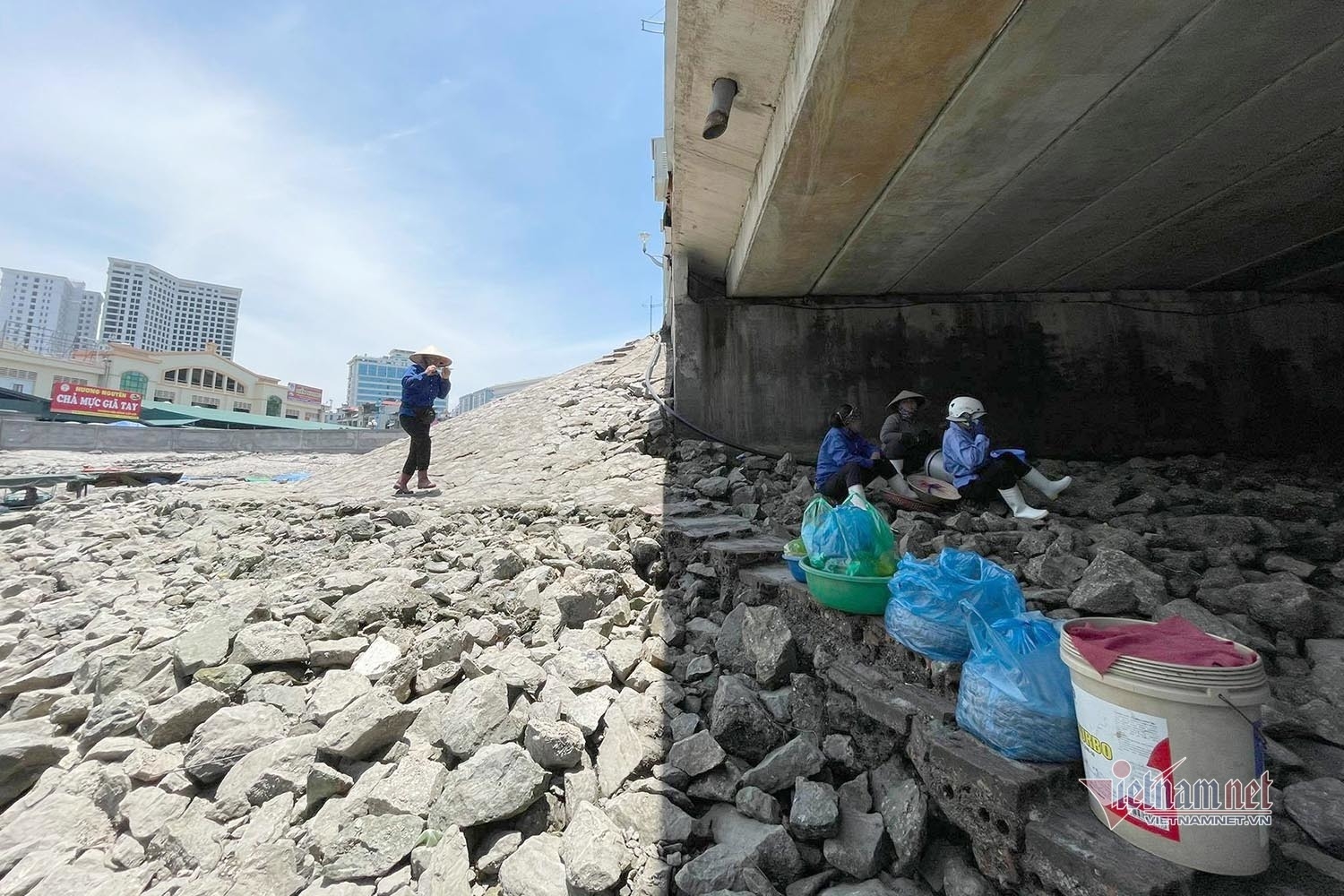 (Photo: Vietnamnet)
Fishermen avoid the heat under Bai Tho 1 bridge, Quang Ninh.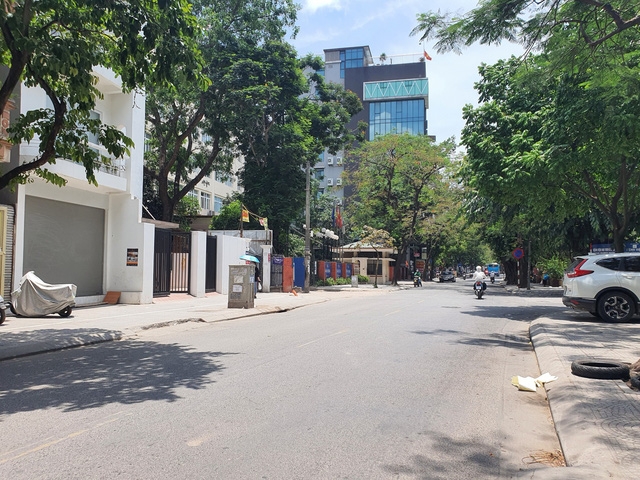 (Photo: VTV)
Chua Lang street in Hanoi is deserted at noon.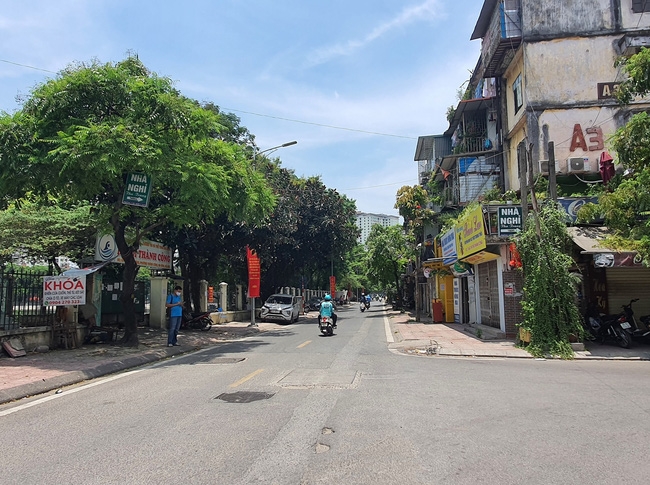 (Photo: VTV)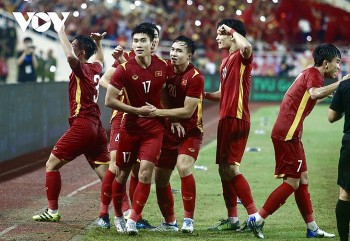 Viet's Home
The Vietnamese football team, both male and female, played their best, devoted themselves, united, and promoted the collective spirit, successfully defending their SEA Games champion title.