Cancer Horoscope November 2021: Monthly Predictions for Love, Financial, Career and Health
Cancer Horoscope November 2021: You will feel a strong need to travel and explore this month again.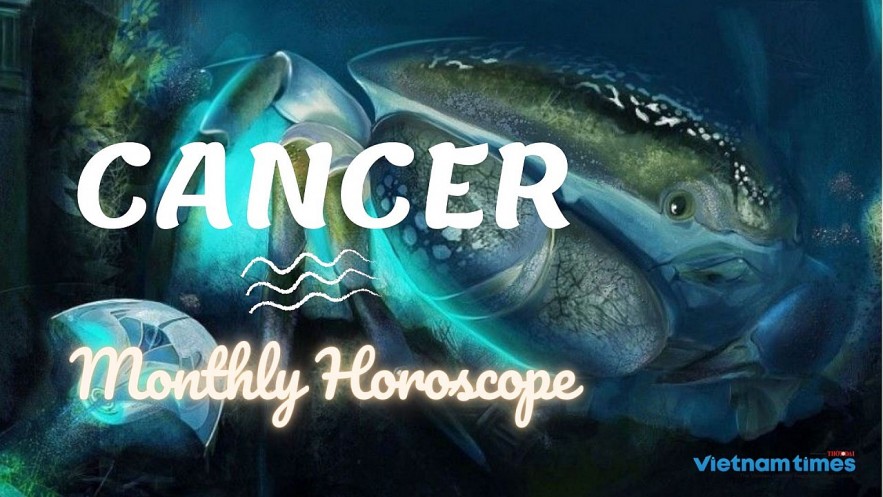 Cancer Monthly Horoscope November 2021. Photo: vietnamtimes.
Monthly Planetary Horoscope
Get ready for a supercharged Scorpio season. With the Scorpio stellium happening this month, Mars, Mercury, and the Sun will work under Scorpio's rules. This transit is happening in your 5th house, asking you to pay close attention to how you channel your creativity and how you entertain yourself. Many of the transits happening in this house will be pretty challenging this month. But since this is also happening in your 5th house, it's nothing that you are not used to. Actually, you may even enjoy a little bit of the drama that comes with Scorpio's constant search for the emotions that lie in the depths of our psyche. November is the time to transmute pain into glory, and Cancer is the right sign to take on that challenge.
This Mars in Scorpio will be squaring Saturn for the last time this year, who has been slowly transiting through your 8th house. This transit gathers the energy necessary to cross to the other side of immense transformations. There's a strong sense of forcefully trying to overcome barriers. Without under-selling it, this will be quite the battle. The whole world will feel like it's a warzone, but Mars transiting through your 5th house gives you the ability to run through the fields without the fear of getting hit by any bombs or bullets. The crab's hard-shell will come in handy this month as it makes you bulletproof. This will be the time to demonstrate the advanced mastery of your emotions as a sign ruled by the Moon. The 8th house also deals with other people's resources, which could indicate that people in your life could be feeling depleted at around this time. Make sure to use your natural nurturing abilities, and you may become a hero to someone for a month.
Continuing with the Scorpio theme, the New Moon in your 5th house will put a dramatic emphasis on healing as it opposes Uranus in your 11th house. Watch out for significant changes within your community during this cycle. You may be put in a position where you will have to use your creativity to adapt to these unexpected events. Making sure you are paying attention to your own needs is also very important during this cycle. Especially as you are likely to serve as your community's anchor. Be cautious with letting yourself dissolve in other people's problems. It's important and noble to be that knight in shining armour that comes to the rescue of all. Yet, if you forget to tend to your own wounds, they could aggravate in the coming month.
The Full Moon is quite the special one as it is the last Lunar Eclipse of the Gemini-Sagittarius cycle. This is the culmination of challenges with your independence that have started in the previous year. The time to visit the dark corners of your psyche is coming to an end, but that doesn't mean there isn't more work to do. Moving forward, the task will be to put all the things you learnt into practice as you redefine who you are. Gemini is a mutable sign, also brings a new sense of versatility to the table. Chances are, this cycle has challenged your definitions of who you think you are. Though this causes a little bit of an identity crisis, know that this is the end of the incessant questioning coming from the twins. The time to synthesize your inner darkness and light is here. It's time to welcome the new you with open arms.
During this Full Moon, Venus will also be trine with Uranus. This is quite an excellent transit to have with Venus going through your house of relationships. Even though she's in Capricorn's hard-working sign, posing quite a few challenges for the Goddess of Love, this makes for long-lasting love and union. This is a good time for those of you who are in a committed relationship, as things are likely to be getting more serious. Uranus brings new energies to keep things fresh and alive as well, which will make romanticism feel almost nostalgic as you revisit the first day you and your partner met. That being said, the single Cancerians can also get excited, as even though a rough eclipse, the ground will be fertile for new love to rise. Still, there's no need to actively go looking for it, as with Uranus having a hand in this transit, this will likely come from unexpected places.
The month comes to a close with quite the hopeful transit as the Sun and Mercury conjoin in Sagittarius. After a month with quite a few bumps, this is just what we need to go into the last month of the year. Mercury, being illuminated by the Sun in Sagittarius, brings the drive necessary for you to tackle your day today. This is happening in your 6th house of service and labour. This goes hand in hand with all the help you provided throughout the month, and as such, you are likely to be rewarded for your efforts. These rewards may not come in the form of material gain but of expansion and spiritual fulfillment opportunities. With Mercury being magnified at this time, your words will reach many ears, which will be inspired by your resilience.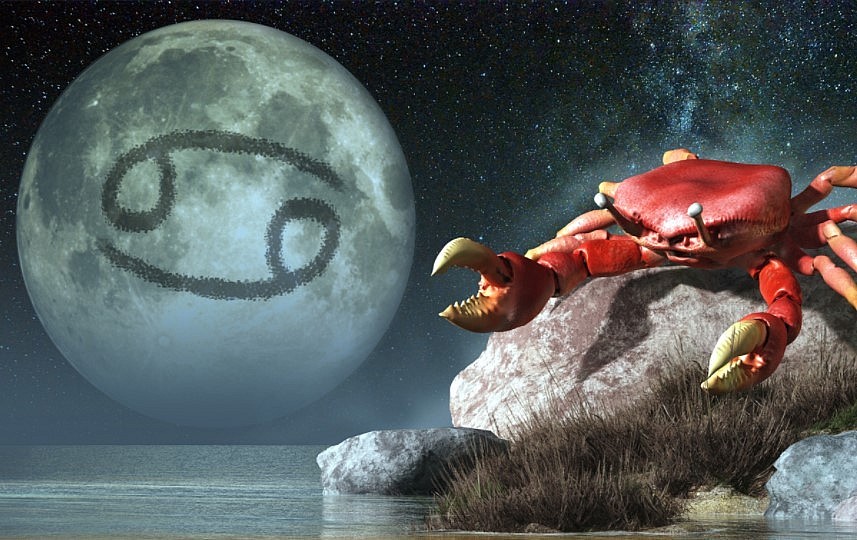 Cancer Horoscope. Photo: indianewsrepublic.
Cancer Monthly Horoscope
Traveling, getting to know new places, traditions, cultures and ways of living is your faithful passion. You will feel a strong need to travel and explore this month again. If you manage to implement this plan, it is necessary to take with you a close person or even a group of friends who have similar interests to you. Like a magnet, you will attract people to yourself.
You will have common passions, that's why you will not miss topics for conversations, which in turn will make you get closer. At the beginning it will be only a nice acquaintance, but this person will intrigue you enough that you can start counting on something more. You both have a chance for a successful and happy relationship. Everything that you decide and start to implement will be a success. Therefore, if this month you fail to implement plans and a long trip, you will certainly achieve professional success. So - there is no evil that would not work out.
In the month's beginning, some conflicts may appear for no apparent reason whatsoever. Try to keep the volume down and to calm things down, and everything will turn out to be just fine for you.
For as long as you're not feeling disadvantaged, you're going to be able to get your peace of mind and to empty your mind of all the negative thoughts that may come your way.
You will disconnect from the everyday life sometimes. Starting with the month's 3rd week, the situation will get to be calm. This is when you're going to be ready to take on any new adventure, also when you'll no longer allow pressure to bother you.
The planets will open new paths for you, which means you will be given many amazing opportunities. You will ultimately get to be more open, to express your feelings in an open manner and allow yourself to no longer be limited.
Freedom is yours. Try to improvise more, as you can't be at all times in control. If you want to advance in life, just don't look at what happened in the past anymore. No matter what others are telling you, don't get mad for trivial reasons.
Cancer Monthly Love Horoscope
It's your right to sometimes have a bad mood. However, don't allow yourself to be nasty for too long, as this can drive your loved ones away. Just make the efforts you need to make in order to no longer be irritable and bother everyone in your surroundings.
In case you may be feeling guilty about something, when trying to understand what's going, just make sure you have enough confidence. After all, everyone loves you and you can be sure of that.
The fact that you're spending more time at home with your family doesn't bother you whatsoever, but your partner doesn't seem to agree. You will receive many invitations to parties this month, so go ahead and take your other half out, as this will make you feel better in the couple.
The stars are going to give you their attention. Around November 23rd, your meetings will be constructive and full of surprises. You will have to prioritize things because the planets are going to bring many changes to your plans, yet the astral influences are good.
Cancer compatibility will be in the doldrums due to your bad temperament. You should make efforts to be more pleasant. Otherwise, it may result in a breakup. You should try to rectify your mistakes and become more confident. Marital compatibility can be made more harmonious by spending more time with your spouse. There will be very good opportunities to socialize and this will strengthen the marital bond with a child. Single persons will find relationships during the last week of the month. Star aspects are very much positive and your relationships will be delightful.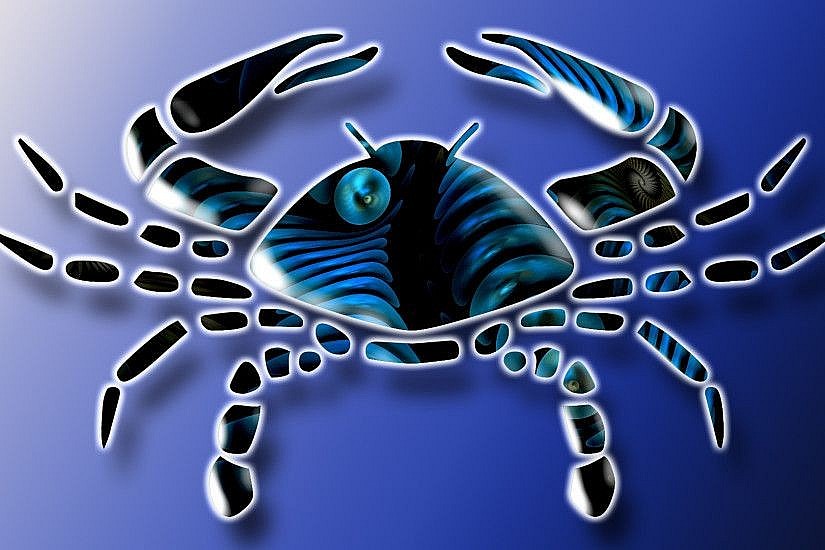 Cancer Zodiac Sign. Photo: wallpapertag.
Quite a beneficial month for your family during which there would be very few problems since the stars are placed in an encouraging manner. During this month many of you would see your devotion for your father grow. The elders too would whole- heartedly bless you. In such an environment the children would behave in a good-natured fashion and perform well in their studies and other extra- curricular activities.
This would be a source of much satisfaction for all family members. Some of you would gain significantly from your maternal relatives. The family should even otherwise do very well financially, with a rise in the overall family income fairly certain. A beneficial month for your family in most ways.
A month during which the prospects for your children look quite promising, since the stars are favourably disposed on this score. Those pursuing the fine arts like music, dance, drama, sculpture and the like would have an inspired spell of creative activity in which many of them would go on to make some notable achievement.
Students of any branch of accountancy would also fare quite well. In fact, most of these people would fare well in their studies as well as extra- curricular activities. They would show proper respect for their elders.
Cancer Monthly Money Horoscope
There is nothing particularly encouraging about your financial prospects this month. Most of you would have to struggle quite a bit to realize planned objectives and even after this, may achieve little success. Traders of all descriptions and those in overseas trade have a similar fate in store for them.
Artists of all descriptions would do well to make allowances for a lean period, because such a provision would come in handy this month. The climate would also not be congenial for investment and for launching new ventures. These could easily get stuck. The period ahead is not favourable and, therefore, you should maintain a low profile till this spell is over.
2021 November forecast for Cancer zodiac sign is not favorable for finances. Business people and traders fail to make money out of their business activities. Fine arts dealers and exporters will meet the same fate. They make have to depend on external help to make both ends meet. Planetary configurations are not auspicious and this makes starting new ventures a futile exercise. Investments and speculations will prove to be losing activities. Even financial institutions will fail to help.
If you are employed, then you will get a raise, whereas if you happen to be a business owner, then your profits will increase. The money you earn will be spent on yourself and the people you care the most about, on outings and traveling. Go to a spa and spoil yourself.
Cancer Monthly Career Horoscope
This month you would have fairly useful opportunities for career advancement. In an atmosphere completely free of tension and politics, you would carry out your pursuits and realize the expected gains. In fact, some of you would go on to make a mark with your contribution in social or religious work, writers and others in such-like vocations would also do particularly well.
This – of course, would be a source of much satisfaction to which would be added what you can expect to derive from your association with learned people of spiritual stature. Overall an excellent month, during which you could achieve much.
Those of you who are artistically inclined have a particularly beneficial period ahead of you during the coming month. Most of you would in any case, be quite successful in your efforts. You would be blessed with an absorbent mental state, and your mental faculties would remain quite sharp, making learning that much quicker and easier.
Those pursuing accountancy of any sort and studying hotel management, particular catering, would have a beneficial time. The artistically inclined could well go on to score some notable success. Those appearing for any competitive examination can also look forward to success, provided they put in at least the normal kind of effort with sincerity.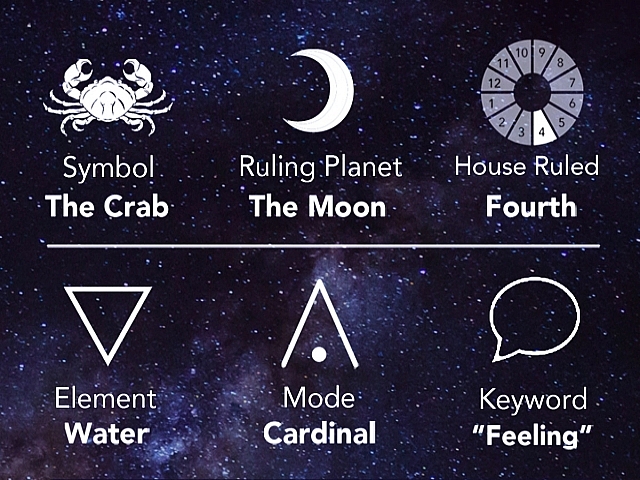 Cancer Horoscope. Photo: Fashiondioxide.
Things will continue to be good at work but starting with the 19th. In case you are looking for a job, many interesting offers will come your way, but this doesn't mean you should say yes to the without analyzing what they're all about first.
Cancers who have a job will do great there, so their superiors may ask them to take on new responsibilities. Some of these natives will decide they need to find a 2nd place of work.
No matter what, they will be very happy with what they're doing for a living. In case you happen to run your own business, then take advantage of this favorable time period to expand.
Dare to go over your own limits because everything will work out just fine. Your economic situation is going to be fantastic.
Cancer Monthly Health Horoscope
This month the stars are favourably disposed towards your health affairs and should remain quite fit with minimum fuss. There will be those of you whose digestive organs are quite easily upset or disordered, and even these people would experience relief in their condition. This is not to say that all caution should be thrown to the winds, but merely to indicate that the turn of events will favour your good health.
There are also some grounds to be careful about any infection related to the chest, like coughs, colds and bronchitis. This merely means that prompt medication should be obtained at the first sign of any such symptoms.
This month is very important that you allow your body's rhythms to guide you. You will need to sleep just as much as you feel like sleeping, especially if you want to be mentally prepared for anything.
Don't overeat because if you do, then you get to be more prone to becoming anxious and nervous.
The month's rhythm will be perfect for you if you just allow yourself to relax. Cancers will be revitalized by their family and love life this month.
They will feel secure about where they're investing their affection, which will give the energy they need to accomplish their goals.
-Best Days Overall: 4, 5, 12, 13, 14, 22, 23
-Most Stressful Days Overall: 2, 3, 8, 9, 15, 16, 29, 30
-Best Days for Love: 2, 8, 9, 10, 17, 18, 20, 27, 28, 29
-Best Days for Money: 3, 4, 5, 11, 12, 13, 21, 25, 26, 30
-Best Days for Career: 4, 12, 13, 15, 16, 22, 23
-Important numbers: 4, 7, 15
-November important dates: 3, 7, 16, 17, 18
-Horoscope November special note:
"All new ventures start in the second half of the month. It will also be a good time to get a closer interest in health issues and to plan all the necessary research".
Cancer Horoscope August 2021: Monthly Predictions for Love, Financial, Career and Health

Cancer Horoscope August 2021: August reveals finance, comfort, extravagance, possessions, luxury, expenses, communicative, light-heartedness, resourceful, financial independence. For Cancer, August 2021 is also a month ...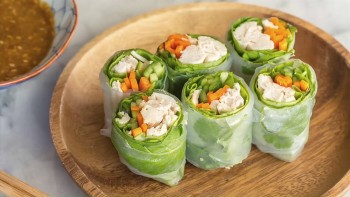 Travel
Rolls are a easy-to-make dish that is loved by many Vietnamese diners as well as Korean stars.