Capricorn Horoscope February 2022: Monthly Predictions for Love, Financial, Career and Health
Capricorn Horoscope February 2022: Finally free from your doubts, you appear in all your strength and your truth.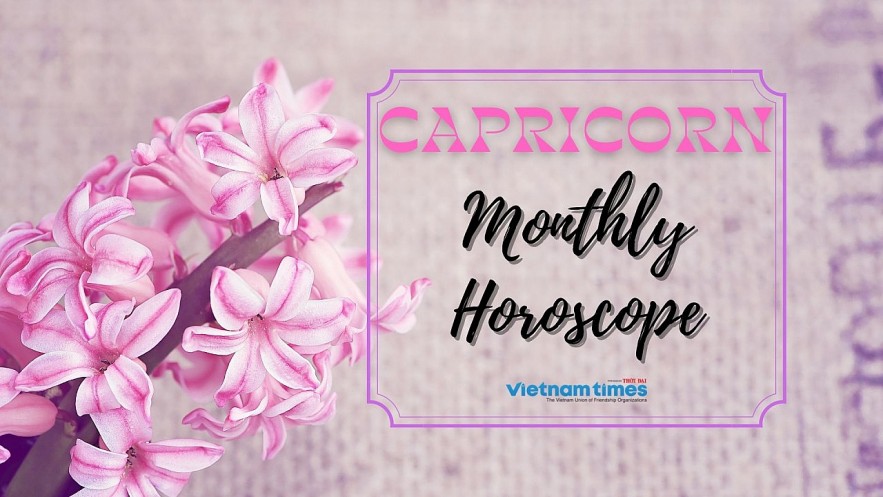 Capricorn Horoscope February 2022. Photo: vietnamtimes.
Monthly Planetary Horoscope
2022 started by giving Capricorns quite a bad first impression with both Venus and Mercury retrograde in your 1st house. The 1st house is the house of self and spirit, so these likely really hit home. You might've even begun to distance yourself a bit from your friends and loved ones due to the overwhelming nature of this astrological event. While February 2022 still holds some of this tension, this month is the decline of such instability. There are still a few things that need to be figured out, but at least there won't be any significant retrogrades like there were in January. With that said, this month's theme for all the Capricorns out there is a recomposition of self. And, who knows, maybe you'll even feel a little more social again by the end of the month.
Right away, the month starts with Mercury stationing direct on February 3rd. This marks the end of Mercury's retrograde phase allowing you to express yourself much better. Up until this point, you might've felt challenged when it comes to communicating your thoughts and ideas, especially if you're a day-born Capricorn. If you've had any unpleasant conversations or arguments resulting from misunderstandings in January, this could be a good time to revisit them. You'll likely do a better job at communicating your true intentions, especially considering you've had the time to think things through. Many think Mercury retrogrades are just about challenges to speech, but they can also be indispensable, inviting us to think deeper about what we want the world to hear from us. Now that you had the time to ponder, you have to let all of it out.
Now, the subsequent delineation might be a little scary to some, but don't let it startle you. The information ahead is supposed to help you take precautionary measures, not fall into despair. With that said, if you are a diurnal Capricorn, you may want to take a little extra care when doing martial activities, such as physical labour and working out, since Mars (the challenging planet for people born in the day) is notorious for being the planet of cuts, accidents, and bruises and he's in your 1st house that often symbolizes the body. The chance for accidents is higher than usual during this planet's transit through Capricorn (it lasts until March 6th). This is especially true if you're also 24, 36, 48, or 60. This is not majorly worrying, for there are quite a few mitigating factors a play, but it's always best to be careful.
However, according to gotohoroscope, this transit is significantly modified if you are a nocturnal Capricorn. Since Mars prefers the night, and Capricorn is a sign where Mars does exceptionally well, you might likely get on the good sign of this sometimes scary warrior. You might find that you have a higher drive and motivation to achieve your goals. Though, be careful not to push yourself past your limit.
Further down the month, contrasting the Mars transit, the Full Moon in Leo might prove that there is some good news for those of you who were born in the morning. This is mainly attributed to Saturn's opposing this lunation, as this stern celestial father is known to cause more trouble for people born at night. While the nocturnal natives might want to be a little more frugal with the way you spend around the 16th as there will likely be some bills and debt that needs to be cleared, the diurnal natives may actually gain some shared resources from prominent figures in their field, or from their romantic partners. This lunation can be pretty decent for business matters, especially since Mercury, the planet of business itself, will also be in your 2nd house along with Saturn and the Sun. With that said, when it comes to Saturn, you can rest assured that things might take some time, so don't get discouraged if you only see the promise of gain around that time and no tangible results. They will eventually come around.
Keeping up with the business theme, Mercury and Uranus will square each other a little later in the month. This transit can be very generative as it involves both your house of finances and the house of creativity and joy. Uranus' involvement can definitely spice things up as it transits through your 5th house. This could symbolize a sudden opportunity to work on a creative project that you wanted to for a while but didn't have the resources to make it realized. Conversely, the 5th house also deals with the theme of children, which could mean that either change to your offspring's life turns into personal profit somehow or that this creative project has youth as a target audience. With Uranus, you can always expect the unexpected.
With all of that said, February 2022 is a month that will leave many with mixed feelings. If things get a little shaky, know that the rest of the year looks considerably better, despite the rough start. Best of luck with your endeavours, Capricorn!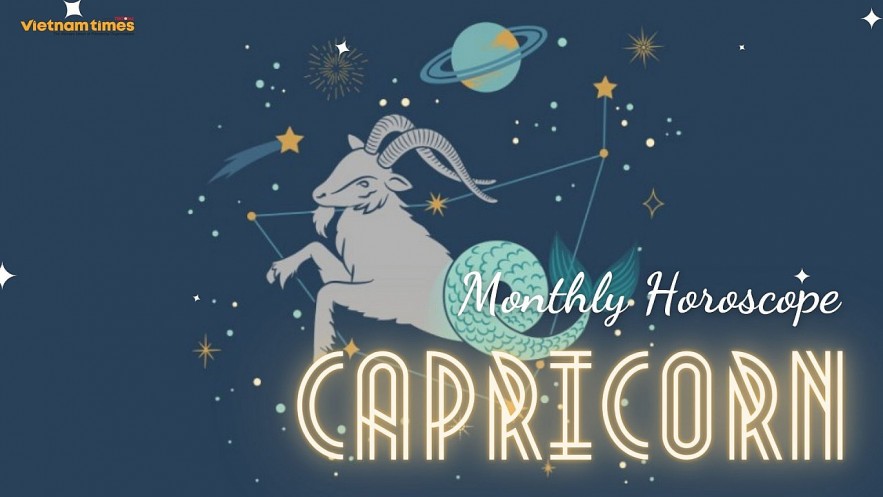 Capricorn Monthly Horoscope 2022. Photo: vietnamtimes.
Capricorn Monthly Horoscope
In February 2022, Capricorn will focus heavily on family and private matters. You will conclude that loved ones are the most important thing, and your happiness is linked inextricably to their satisfaction. You will now take care of a friendly atmosphere in your home. You will gather dear people around you who support you and wish you well. Contact with them will make you feel safer, aware that in the event of problems you can always count on their help.
You will not completely ignore your professional affairs, the more, that the prospect of promotion and improvement of the financial situation will undoubtedly emerge from you, as 321horoscope reported.
February will be full of interesting social gatherings and all kinds of entertainment. Your life will be joyful and carefree. Celebrities propose Capricorn with prosperity. You will earn a lot more than you expected. Consider adding some charitable foundation to your account, even a small amount. Remember that money transferred for a good purpose is multiplied twice as fast.
The personal charm and the Capricorn attraction will be very strong in February 2022. Single people will not, however, be interested in short romances.
They will look for someone permanent, aware that a momentary fascination will not help their choice, but only a good acquaintance with a potential partner. Relationships will be taken over by permanent partners.
Bored with the passivity of their loved ones, they decide to make some changes, both in the bedroom and in their serious lives. You will enjoy good health. You do not lack the necessary strength. On the contrary, you will have difficulty using all the energy sitting within you. You will be forceful and impatient. Find yourself some exhausting sport that will allow you to utilise the surplus power.
According to sunsigns, Capricorn February 2022 horoscope encourages you to be grateful about today because it gives you another chance of life to get better. Avoid choosing the lonely path in life. Develop a personality that everybody can feel free to associate with. But you can have your silent moments to find the inner peace that you have been searching for. You can still rise no matter how many times life tries to knock you down. Capricorn horoscope for 2022 foretells of overcoming your challenges. Despite having negative thoughts in your mind, have plenty of positive ones too. It is time for you to be a free thinker.
Finally free from your doubts, you appear in all your strength and your truth. A good one who will succeed in making you lower your eyes or your arms. You reach the summit and you admit, finally, that you were capable of it. The energy that you deploy in your professional project will bear fruit: you feel fully appreciated and worthy of interest to others. It was not won, but Pluto finally dug the right path. The awareness of your value and your abilities opens you an almost royal way. Even if people around you want to know your limits, you do not care! You are aware that for you it is here, and now. For once you have no time!
Make sure you do not run out of time for entertainment, meetings with friends – especially in the middle of the month, because it is at this time that you will meet someone who will completely change your life and make you look at the world with a completely different, more sober eye. It's time to end with fantasizing, it's time for specifics.
Bluntly tell your partner or partner about your needs and expectations, without blaming you. And the same way the other way round. In this simple way, we have the best chance that we will not hurt anyone. You will know exactly where you stand and what you can count on. At the end of the month, expect problems from people who have power in their hands. When driving a car, obey the prescribed orders and prohibitions, in particular when it comes to speed limit. Fist and quarrels with a wide arc, and cross the street to the other side of the street. All these recommendations will protect you against unpleasant consequences.
Capricorn Monthly Love Horoscope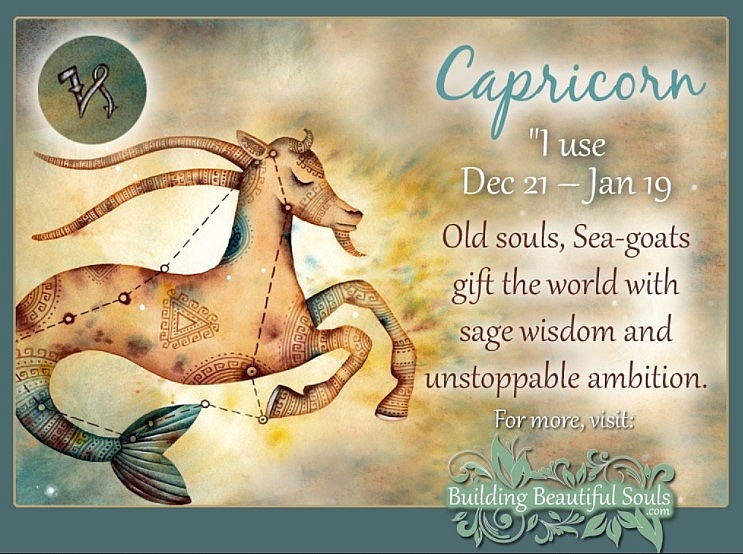 Capricorn Monthly Horoscope. Photo: buildingbeautifulsouls.
Horoscope for February 2022 foretells that your spouse or partner is your confidant. Your spouse or partner should be able to trust you with all their challenges. You should also trust your spouse and partner and see them as your safe place. Learn to talk about your spouse's or partner's strengths. This will enable you to develop a strong connection away from just sex. Instead of criticizing your loved ones over their problems, listen to them and be understanding. Capricorn zodiac 2022 tells you to reflect on that point when you felt closer to your loved ones than you feel now. Ask yourself, "What were you doing then that you have stopped doing?".
Capricorn birthday traits encourage you to start new relationships with your loved ones. Create more closer and stronger connections than you have ever had. Make your loved ones feel respected, adored, and cherished.
2022 monthly horoscope predicts a struggle in your family. A negative happening in your family should make you stronger. You may be struggling to have a baby for a while now. This should be the reason for you to stay close to one another as a family. You can have monthly sessions to see a shrink for help. 2022 astrology foretells about priorities in your marriage. Your pregnancy should be your priority now. Make your family members your best friends.
This month will be about attachment, bonding, and love with your loved ones. You may feel true love towards your beloved. This is going to give you a good feeling and will make you happy. This month, your ability to listen to your lover's concerns and understand their feelings will help you mend any strain in your relationship with him/her.
According to free horoscope, the global climate can bring you the happiest changes in the sentimental realm. Reconciled with love and with yourself, you know exactly where you are going. The moment is therefore chosen to go from inspiration to realization, because love is almost an art! You could become a master without even realizing it. Widely rewarded for the efforts you have made, you see your partner return to better feelings. If a few lively reactions can be part of the Mars/Venus conjunction, you have enough coolness to bring down the pressure. On the 18 and 19 open your heart. Capricorn:Your main asset is your strength of conviction. You pack whoever you want with incredible candor. A person, who refused to give in, could finally follow you at the end of your dreams. It must be said that you have the art and the way to seduce or mark the spirits. It's all in finesse!
In February, as skyhoroscope reported, Capricorns will demonstrate amazing communication skills and empathy. In this time, lots of your friends will feel close to you, and they will tend to ask you for your advice, you will become a popular person among your friends. However, do not let the complaints and problems of others tire you. Definitely help your friends and close people but think about yourself and give yourself some rest, both to your mind and to your body. The best way to relax will be by going to the sauna and reading books focused on spiritual topics.
2022 Capricorn horoscope forecasts wonderful health prospects. Planets are favorably placed and there is no reason for anxiety on this count. Good health will make you more happy and optimistic. All lingering diseases will be under control. Small health problems require prompt medical attention. Do not forget your exercise and health programs.
Capricorn Monthly Money Horoscope
Do you have financial goals? February astrology 2022 encourages you to set specific goals so that you can easily attain financial freedom. The goals will act as working steps towards success. They are the reason you will wake up every day and put hard work into whatever you do. The finance horoscope for 2022 wants you to have short-term or long-term goals. Short-term goals can have a monthly timeline, while long-term goals can have a yearly timeline.
On the financial side, you make money and you spend it too. Around the 16th, be careful because you could spend more than you earn.
According to horoscope 2022, monthly astrology for Capricorn star sign suggests good prospects for students. Those pursuing professional courses will do well in their courses. Planets will give the desired support and opportunities for hard-working students. However, if you are appearing for a competitive examination, chances of success are quite limited. Even hard work and good coaching will not help.
Based on this month's planetary movements, you may need to look for new avenues to increase your income. There may be some pressure on your finances as the month commences. But, the middle of the month might bring some good chances for monetary gain. This may bring relief on the financial front. This may be a good time to repay any loans.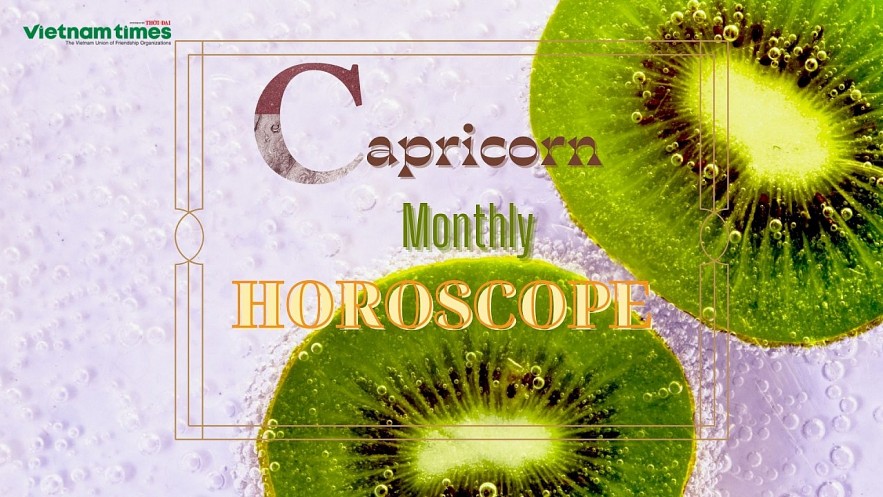 Capricorn Monthly Horoscope 2022. Photo: vietnamtimes.
Capricorn Monthly Career Horoscope
Capricorn career February 2022 star sign tells you to be adaptable to new career environments. The negative effects of the pandemic have made it impossible to be in total control of our careers. Be ready to accept sudden change at work with the unpredictable events that we are likely to face in the future. Keep working for what you love.
This month, you will be delighted because opportunities are coming along. Happiness never comes alone; you have all the capacities to seize them all and to project them in the concrete one after the other. Capricorn! It's time to harvest what you have sown and make an exceptional use of it. In doing so, you will achieve the goals you have set for yourself with disconcerting ease.
Your power of intellect will be strong this month. Those beginning their career will show a disposition to take up a job with great enthusiasm and fervor. You can get lucky, especially if you are in television or print, or social media related job. Your spiritual side may also come to your rescue to save you from work stress and make you feel at peace. You are also likely to listen to other people's opinions and ideas. You will be in a positive mood, and this will help you in several ways.
Opportunities don't knock on the door twice. This month, you'll open the door and utilize the golden opportunities that arrive, to advance in your business. Positive results will be seen far and wide, and you'll be able to overtake your competitors. Even if the competition is fierce and business opponents try everything to outwit you, you'll win easily.
Capricorn Monthly Health Horoscope
2022 horoscope for Capricorn career suggests that your professional prospects are in focus this month. Jupiter and Saturn will help you to make good progress in your career. Your hard work will earn you rewards and your emoluments will increase. The environment at the office will be congenial and this will help you in finishing your targets easily. February devote to matters related to the development of your physical activity. In your free time, ride a bike, go to the gym or swimming pool, because only in this way will increase your resistance and strengthen your own health.
A balanced diet is important for your fitness. February 2022 horoscope for Capricorn zodiac sign encourages you to maintain a diary for your balanced diet. This will be important for you if you are planning to lose weight. Nowadays, we have mobile apps that can help you to manage your eating habits.
In February, Capricorns will feel the need to take a break from the daily hustle and bustle. Some will need a day off, others will go to the spa, and those who are tired of listening to others will even think about traveling abroad. Indeed, you will feel better resting, and it will help you get ready for the spring arrival.
You will be very prone to back and joint pain in the first half of the month, so you should not plan any demanding activities. If you suffer from a skin condition, it may be worse than usual for some time.
Important numbers: 8, 13, 15
February important dates: 13, 14, 19, 21, 30
Special note:
There will be a nervous atmosphere in your home and at work. This will be related to the larger responsibilities that will be charged to your superiors. The new situation in which you will find yourself will not suit you, you will be upset, so take every possible opportunity to relax. Quiet yourself and forget about problems.