Chinese military video appears to show simulated attack on U.S. air base on Guam
China's air force has released a video showing nuclear-capable H-6 bombers carrying out a simulated attack on what appears to be Andersen Air Force Base on the U.S. Pacific island of Guam, as regional tensions continue to rise
According to Japan Times, the video, released Saturday on the People's Liberation Army Air Force Weibo account, came as China carried out the second day of drills near Taiwan, to express Beijing's anger at the visit of a senior U.S. State Department official to Taipei.
The Chinese air force's two minute and 15-second video, set to solemn, dramatic music like a trailer for a Hollywood movie, shows H-6 bombers taking off from a desert base.
The video seems to have been lifted from the 2008 Oscar winner "The Hurt Locker" and the 1996 action flick "The Rock", South China Morning Post commented. Entitled The God of War H-6K Goes on the Attack!, the video has also been tailored to showcase the People's Liberation Army Air Force's (PLAAF) latest strategic bomber/missile-carrier. Derived from the Cold War-era Soviet-designed Tu-16 Badger, the H-6 is today used by both the PLAAF and the People's Liberation Army Navy Air Force.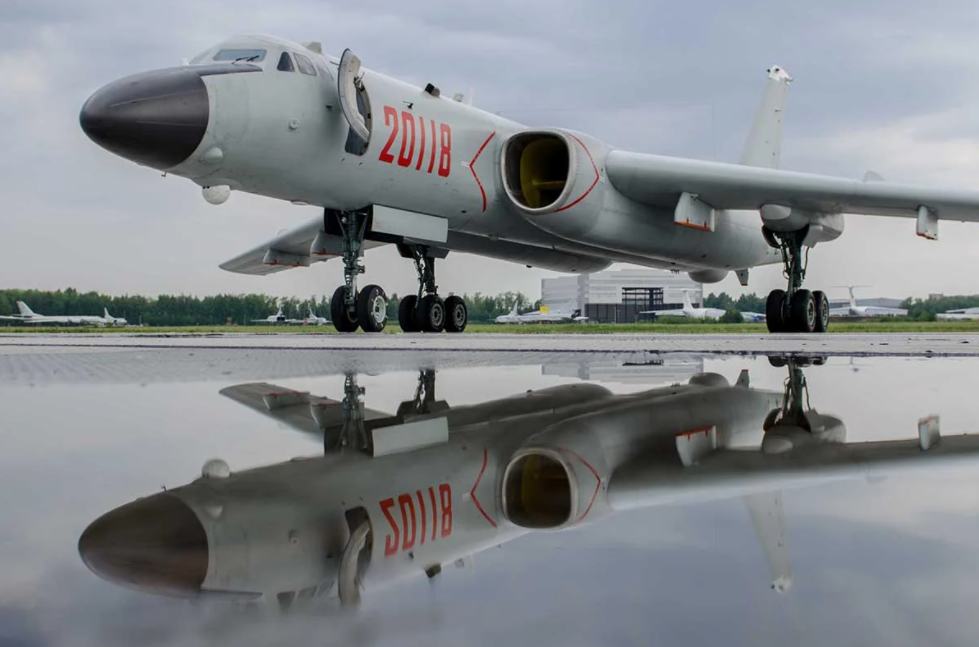 H-6K bomber is somewhat considered as China's B52. (Photo: National Interest)
Nicknamed God of War in Chinese service, the H-6K is a dedicated strategic missile-carrier that was first identified in the West in prototype form in late 2006. Essentially a completely redesigned H-6, it can be identified by its airliner-style forward fuselage, with the original glazed nose replaced by a huge radome, The Drive cited.
Neither China's Defense Ministry nor U.S. Indo-Pacific Command immediately responded to a request for comment on the video. Collin Koh, a research fellow at Singapore's Institute of Defence and Strategic Studies, said the video was aimed at highlighting China's growing prowess in long-range power projection.
"The video is meant to warn the Americans that even supposedly safe, rearward positions such as Guam may come under threat when conflicts over regional flashpoints, be it Taiwan or South China Sea, erupt," Japan Times quoted.
Guam is home to major U.S. military facilities, including the air base, which would be key to responding to any conflict in the Asia-Pacific region.
"But the PLA isn't focused solely on Guam," said NY Post's military commentator Song Zhongping, who is based in Hong Kong. "The US has strategic bombers deployed at numerous bases across the Asia-Pacific region, including ones in Japan."
Drew Thompson — a former US Defense Department official with responsibility for managing Washington's relations with mainland China and Taiwan — said the propaganda video was intended as a warning to any country that was within the Chinese air force's strike range.
"The messages put out by the People's Republic of China propaganda machine threaten anyone who opposes [mainland] China or the Communist Party," he told the South China Morning Post. "[The footage] warns that the PLA is prepared to use force to settle differences."