Chinese officials outlines COVID-19's origins, before WHO report
On Friday, March 26, Chinese officals outlines the origin of COVID-19, going ahead of the expected release of a long-awaited report from the World Health Organization.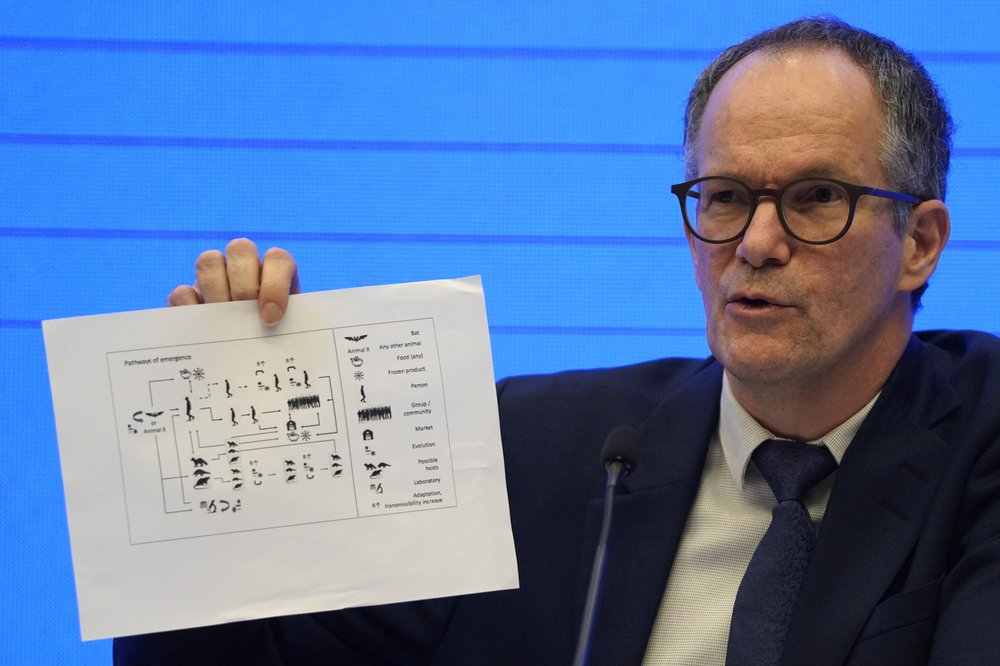 In this Feb. 9, 2021, file photo, Peter Ben Embarek of the World Health Organization team holds up a chart showing pathways of transmission of the virus during a joint press conference held at the end of the WHO mission in Wuhan in central China's Hubei province. Chinese officials briefed diplomats Friday, March 26, 2021, on the ongoing research into the origin of COVID-19, ahead of the expected release of a long-awaited report from the World Health Organization. (AP Photo/Ng Han Guan, File)
The briefing appeared to be an attempt by China to get out its view on the report, which has become enmeshed in a diplomatic spat. The U.S. and others have raised questions about Chinese influence and the independence of the findings, and China has accused critics of politicizing a scientific study, according to AP News.
"Our purpose is to show our openness and transparency," said Yang Tao, a Foreign Ministry official. "China fought the epidemic in a transparent manner and has nothing to hide."
The report, which has been delayed repeatedly, is based on a visit earlier this year by a WHO team of international experts to Wuhan, the city in central China where infections from a new coronavirus were first reported in late 2019.
The experts worked with Chinese counterparts, and both sides have to agree on the final report. It's unclear when it will come out.
Feng Zijian, a Chinese team member and the deputy director of China's Center for Disease Control and Prevention, said the experts examined four possible ways the virus got to Wuhan.
They are: a bat carrying the virus infected a human, a bat infected an intermediate mammal that spread it to a human, shipments of cold or frozen food, and a laboratory that researches viruses in Wuhan.
Over 50 countries represented
The experts voted on the hypotheses after in-depth discussion and concluded one of the two animal routes or the cold chain was most likely how it was transmitted. A lab leak was viewed as extremely unlikely, Feng said.
His remarks were reported by state broadcaster CCTV, which said envoys from 50 countries, the League of Arab States and the African Union attended the briefing at the Foreign Ministry.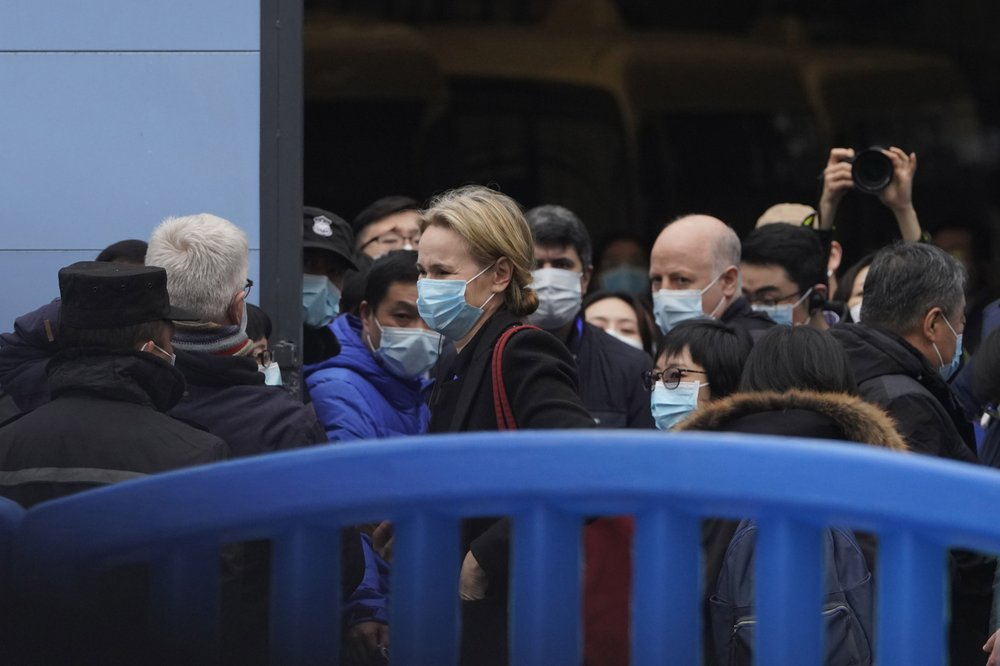 In this Jan. 31, 2021, file photo, the World Health Organization team is briefed outside of the Huanan Seafood Market on the third day of their field visit in Wuhan, China. Chinese officials briefed diplomats Friday, Masrch 26, 2021, on the ongoing research into the origin of COVID-19, ahead of the expected release of a long-awaited report from the World Health Organization. (AP Photo/Ng Han Guan, File)
"China firmly opposes certain countries' attempts to politicize the origin tracing issue and make groundless accusations and hold China accountable," the ministry said in an online post about the briefing.
Separately, Foreign Ministry spokesperson Hua Chunying said, "I would like to stress that virus tracing is a scientific issue that should be studied by scientists through cooperation."
She told reporters that the experts are still discussing the contents and translation of the report, and she did not know when it would be released.
At a Biden administration health briefing Friday, U.S. CDC Director Dr. Rochelle Walensky said the agency was looking forward to the release of the WHO report.
Dr. Anthony Fauci said the explanation that "most public health officials agree with" about how COVID-19 appeared in humans is that the virus was likely spreading in China below the radar for several weeks, allowing it to be well adapted by the time it was recognized.
The government's top infectious disease expert's comments came in response to speculation by former CDC head Robert Redfield on CNN that COVID-19 came from a lab.
"What he likely was expressing is that there certainly are possibilities ... of how a virus adapts itself to a efficient spread among humans," Fauci said.
Contentious Hunt for Covid's Origin Points to China Animal Trade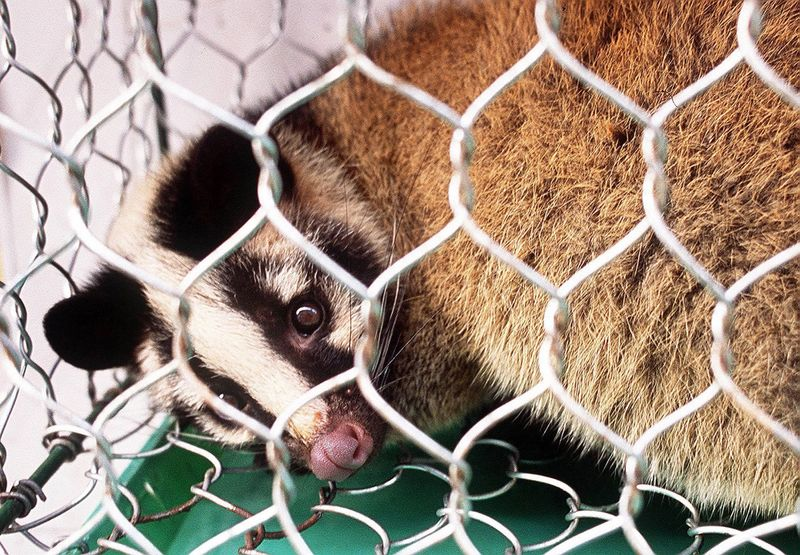 A civet at a market in Guangdong in 2002.Photographer: Richard A. Brooks/AFP/Getty Images
Scientists tracing the origins of the Covid-19 pandemic believe they've identified a possible transmission source: China's thriving wildlife trade.
The highly anticipated findings from experts convened by the World Health Organization and the Chinese government are expected to show parallels to the spawning in 2002 of severe acute respiratory syndrome, or SARS, a bat-borne coronavirus spread by civets that killed 800 people. The path trod by SARS-CoV-2 -- as the new coronavirus is known -- before it emerged in central China in December 2019 remains a mystery, though it's one researchers say can be solved, according to Bloomberg.
In Wuhan, where the first cluster of cases occurred, scientists involved in the hunt identified four hypotheses to explain the virus's genesis, including two that stoked controversy even as they were deemed unlikely. The idea that the virus was introduced via contaminated food or packaging is one embraced in Beijing, while the Trump administration said it may have been the result of a laboratory accident.
But the most plausible theory, say experts involved in the mission, concerns China's wildlife trade for food, furs and traditional medicine, a business worth about 520 billion yuan ($80 billion) in 2016.
Live animals susceptible to coronavirus infection were present at the Huanan food market in downtown Wuhan, the city where the first major Covid-19 outbreak was detected. It's possible they acted as conduits for the virus, carrying it from bats -- likely the primary source -- to humans, says Peter Daszak, a zoologist who was part of the joint research effort, which saw international experts visit Wuhan earlier this year after months of stonewalling by the Chinese government.
"The main conclusion from this stage of the work -- and it's not over yet of course -- is that the exact same pathway by which SARS emerged was alive and well for the emergence of Covid," said Daszak, who is also president of EcoHealth Alliance, a New York-based nonprofit that works to prevent viral outbreaks around the world.
The scientists' report, slated for release this week after delays due to political wrangling, is likely to be far from conclusive. More studies are planned, including outside China, with deciphering Covid-19's creation story vital to understanding how best to thwart its resurgence, and to help avert similar catastrophes in the future.
While the hunt for the virus's origin has become political football for the world's superpowers, Daszak says he thinks the scientific process will prevail. Significant data on where SARS-CoV-2 came from and how it emerged will be uncovered over the next few years, he said during a March 10 webinar organized by Chatham House.
For decades, the government of China promoted the farming of wildlife to bolster rural incomes. The practice provided an especially valuable alternative source of meat after African swine fever emerged in 2018. The deadly outbreak resulted in an unprecedented shortage of pork, researchers at the South China Agricultural University and University of Glasgow said in a study that was released in February without a formal peer-review. China typically consumes half the world's pigmeat.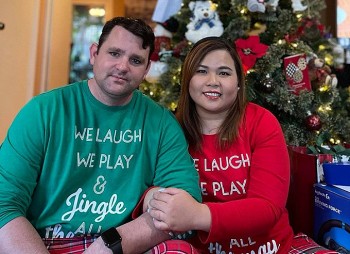 Expats in Vietnam
An American man has removed tattoos on his body so that his Vietnamese girlfriend doesn't feel shy when being with him.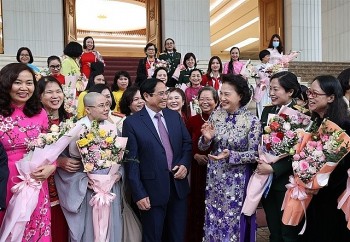 Focus
Prime Minister Pham Minh Chinh has affirmed that Vietnam has created an environment conducive to women's advancement in society.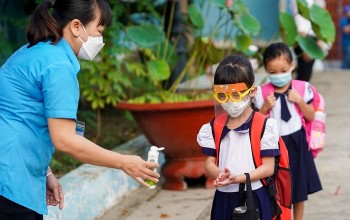 National
As of October 11, the country had inoculated over 64.9 million doses of Covid-19 vaccines, with more than 18.4 million people now being fully vaccinated.