Cobblestone Creative Art
Nguyen Trung Kien has turned cobblestones into works of high value, many of which cost up to VND3 million (US$131).
Vivid, unique drawings on cobblestone. Photo: Dantri
When he was still a student at Hanoi University of Civil Engineering, Nguyen Trung Kien planned to become an architect when he graduated from school. But his career suddenly took a new direction when he fell in love with cobblestone art.
Kien said that when searching for a topic online, he became fascinated by a video painting on cobblestones. Passionate about learning, he tried drawing and became more interested.
"So excited! I posted the painting on the cobblestone online to show off. Unexpectedly, everyone was interested and excited, someone even asked to buy the work at a high price, but I didn't sell it as I wanted to keep it as a souvenir," Kien said.
However, this guest did not give up and suggested that Kien paint them a similar painting. Thanks to that deal, Kien officially started a business with cobblestones, starting a series of days going around picking up cobblestones to paint and sell.
To have a good source of stone, Kien said he had to take a bus to Lao Cai and Quang Ninh to find them. Later, seeing that the travel was far away, Kien asked people there to pick up stones for him and he buys them for 10,000 VND (US$0.44) per kilogram.
On peak days, Kien sells 50-60 products. The works are mainly in the line of 2D and 3D paintings and cost around VND 50,000 to 250,000 per product.
"Initially, my product was intended as a gift for students. The drawings on the stone are quite simple, mainly cartoons, trees, and landscapes" he said.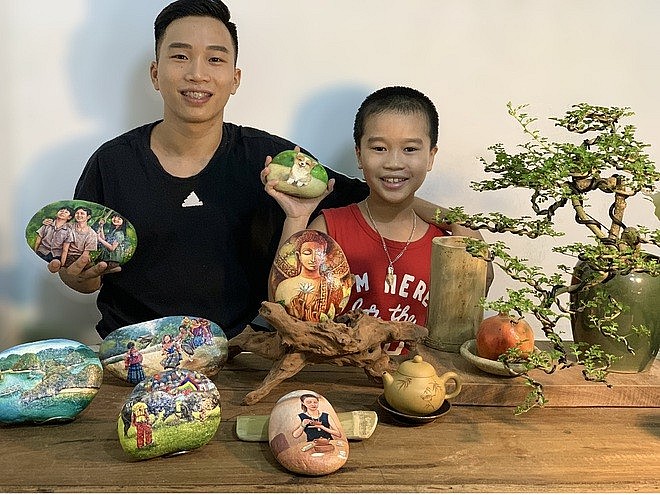 Nguyen Trung Kien transforms cobblestones into unique works. Photo: Dantri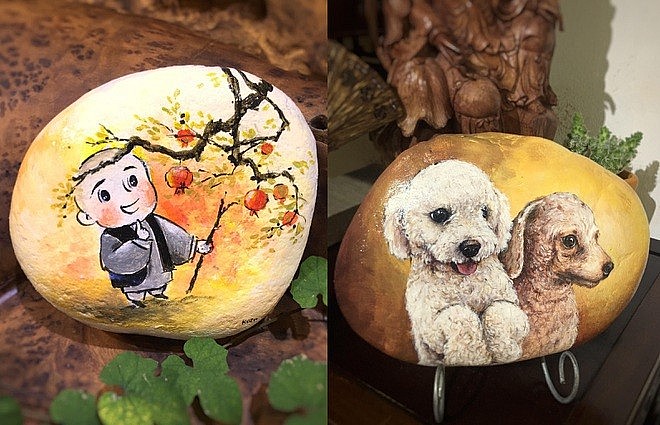 Cute drawings on stones. Photo: Dantri
To expand the scale, Kien cooperates with many souvenir stalls in tourist areas to distribute goods. Before the Covid-19 pandemic, during the tourist season, every month, he painted about 400 kilograms of cobblestones. Each product brought back 80% profit of the selling price.
However, Kien also realizes that if the product is mass-produced, without a brand, without a name, it will sooner or later be copied. In addition, doing wholesale work, he has to give his partner a high discount, damaging his profit margin.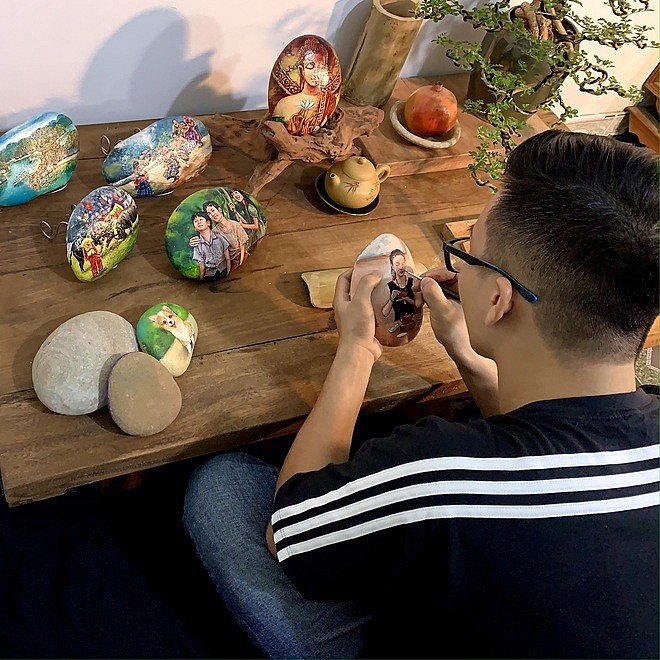 To complete a sophisticated painting with many difficult details, Kien takes 4-5 days. Photo: Dantri
"Faced with those challenges, I had to re-evaluate the market and re-divide the painting segment. Accordingly, the line of low-level 2D paintings costs from 50,000-100,000 VND. The target audience is students and people buying for souvenir shops.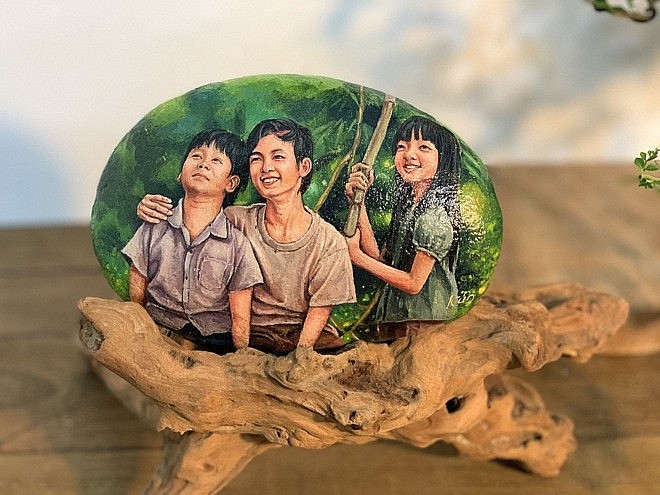 Beautiful and sophisticated works are priced from VND1 million to 3 million
From the new direction, the segment that Kien focuses on pursuing is the line of mid-range and high-range paintings and reducing the number of low-range paintings.
In addition, the size of the paintings was also reoriented by him to be interior decorations, table objects, so the size of each stone will be only 15-20 centimeters. To avoid copying, Kien also designs identification logos, symbols and special identification on his works.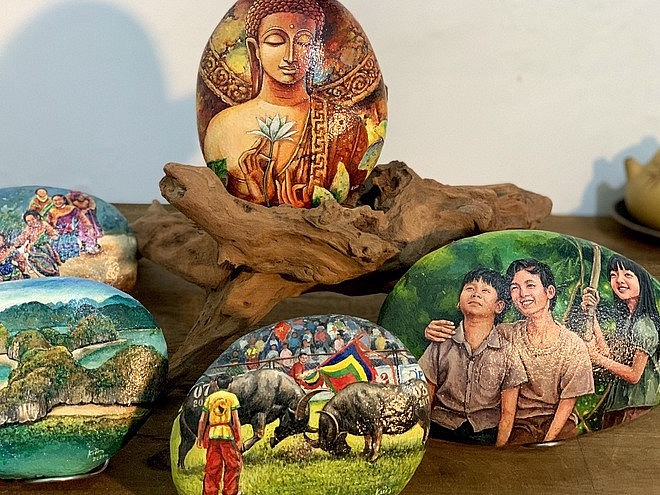 In order to have a source of stones, Kien had to ask people in Lao Cai and Quang Ninh to help collect them. Photo: Dantri
In addition to serving domestic customers, Kien also targets foreign markets. A positive signal for him is that many of his beautiful and unique products have been ordered by customers in the UK and US.
It is expected that in the near future, Kien will promote and put products on websites and e-commerce platforms.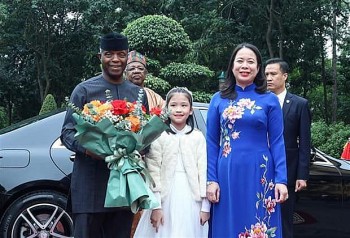 National
The two countries have strived to raise their bilateral trade to over USD 500 million and become important trade partners of each other in respective regions.