Coronavirus live update: Over 1,800 Ohio prisoners contracts nCoV, Canada mulls over restrictions lifting
Coronavirus today updates see over 1,800 inmates and 100 staff test positive for coronavirus at one Ohio prison. Meanwhile in Canada, PM Trudeau says the country will be very careful in restriction lifting decisions.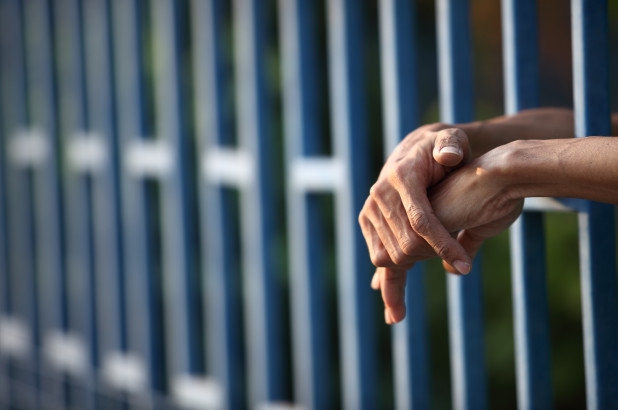 Over 1,800 inmates in one prision are positive for COVID-19 (Photo: Shutterstock)
Corona today updates: The US
As of April 20 early afternoon, the US reports 764,265 infected patients, of which 40,565 are dead, 71,012 have recovered. Active cases stay at 652,688, with 13,566 in critical condition.
The order of states as the most vulnerable states in the country remains the same, though the number of infections and death have risen.
New York is the hardest-hit state, with248,417 cases and 18,298 deaths. New Jersey to come second with 85,301 infections, which is one-third of New York's total. The state has 4,362 deaths aready. Connecticut has 1,127 deaths and 17,962 infections – far lower than in New York. Meanwhile, Lousiana reports 23,928 patients and 1,296 deaths.
Corona today updates: A total of 1,828 detainees and 108 staff members at the Marion Correctional Institution in Marion, Ohio have tested positive for the illness.
Of the sick inmates, 38 were being treated at an outside hospital. A total of 667 inmates were being quarantined at the facility. The jail houses about 2,500 inmates.
"Because we are testing everyone — including those who are not showing symptoms — we are getting positive test results on individuals who otherwise would have never been tested because they were asymptomatic," the Ohio Department of Rehabilitation and Correction told New York Post in a statement.
There have been 471 deaths in Ohio due to the coronavirus outbreak. More than 11,600 have tested positive for the illness in the state.
Corona today updates: Thousands in Denver protest business closures over virus
According to AP, thousands of people staged a peaceful protest outside Colorado's Capitol on Sunday against the state's stay-at-home order and its closures of thousands of nonessential businesses as ways to fight the spread of the coronavirus.
Denver's protesters joined others in the West, including Utah, Idaho and Washington state, in staging rallies demanding immediate action to reopen states for business.
Horn-honking motorists lined up for several blocks on an avenue leading to the Capitol building, then circled it as pedestrians, some not wearing masks, congregated closely outside the building. Many waved American flags and held signs that read "End the Virus, Not the Economy" and "We need stability to stay healthy," The Denver Post reported. Other signs expressed support for President Donald Trump, who has called for a rapid economic reopening, and against Gov. Jared Polis, whose orders shuttered thousands of nonessential businesses. Police officers wearing masks and gloves kept tabs on the protest.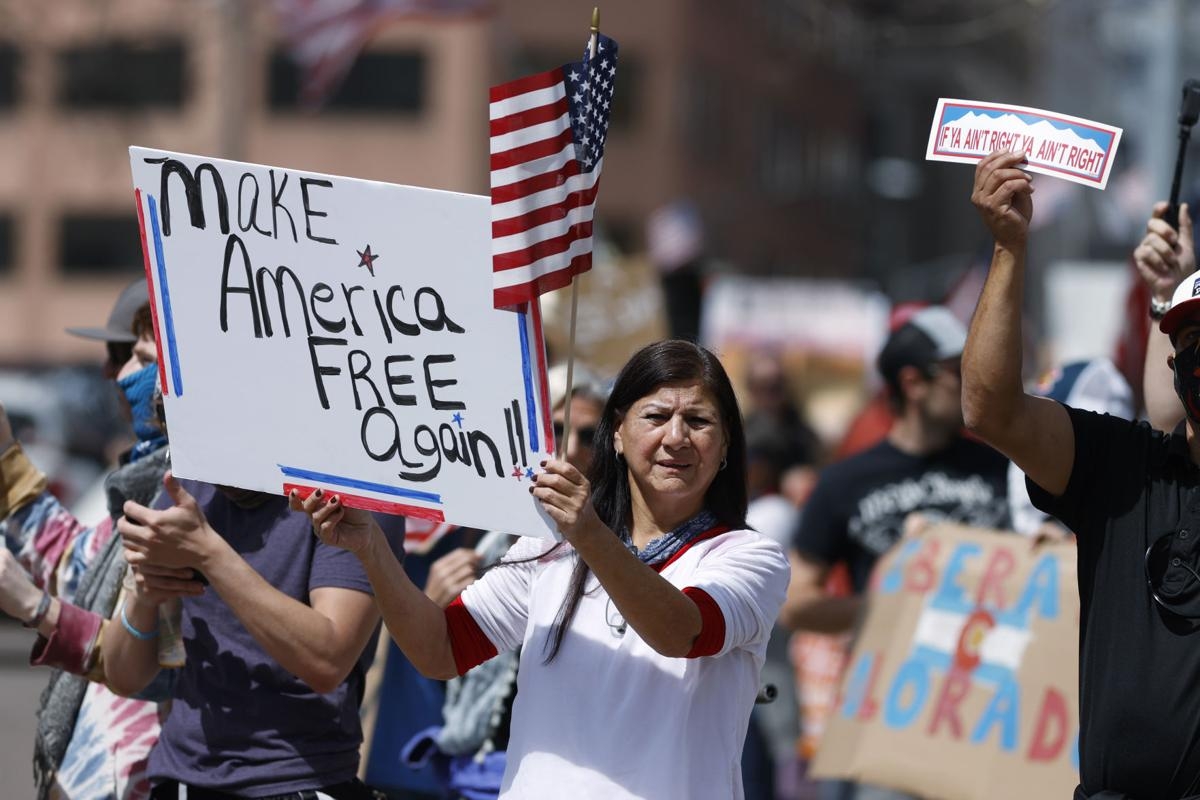 One protestor with the sign "Make America Free Again" (Photo: QC Online)
'You're allowed to protest', President Donald Trump said at White House
Trump on Sunday responded to questions about protests against coronavirus restrictions by saying he believes some governors have gone too far with the measures, adding that Americans are allowed to protest.
"As far as protesters, you know, I see protesters for all sorts of things," New York Post quoted as he's saying. "And I'm with everybody. I'm with everybody."
The comments echoed statements Trump made at Saturday's briefing, where he spoke out in support of the protests, many of which flout the social distancing guidelines the White House put in place to curb the outbreak.
Corona today updates: Trump says the US wants investigators to go to China
US President Donald Trump said Sunday the United States still wants investigators to go to China to investigate the coronavirus outbreak.
The US has previously made requests, which have been rebuffed. The White House has continually accused China of withholding accurate information about the extent of the virus within the country, CNN reported.
Corona today updates: Canada sees a total of 35,056 patients, 1,587 have died, 21,626 active cases.
Some parts of the country have reported data that suggests their regional curves may be flattening, with case numbers declining from their peak and some provinces going days without finding a single new case of COVID-19.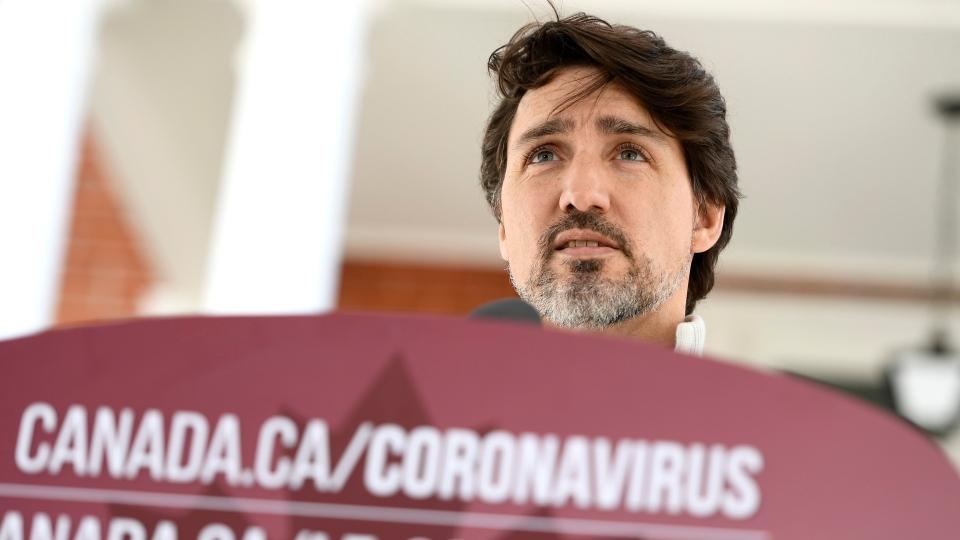 PM Trudeau says Canada will be 'very, very careful' about lifting COVID-19 restrictions (Photo: iHeartRadio)
PM Trudeau says Canada will be 'very, very careful' about lifting COVID-19 restrictions
Canada is making progress in the battle against COVID-19 but will have to be extremely cautious about removing physical distancing measures and other restrictions, Prime Minister Justin Trudeau said Sunday, CTV News reported.
"All these measures we've brought in are about helping you do the things that will get us through this – and it's working," Trudeau said at a press conference outside his home.
"We've seen the numbers trending in the right direction, so we need to keep doing what we're doing and keep being extremely careful."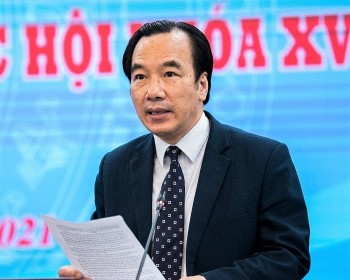 Focus
Consolidation of personnel; building and expanding the network of Malaysian partners; strengthening communication, and contributing to introducing to the people, especially the young generations of the two countries about the country and people of each side... are the focus of the Vietnam-Malaysia Friendship Association in the coming time. Chairman of the Association, Ngo Sach Thuc hopes that "people-to-people diplomacy will continue to be a pioneer in bringing the two countries and cultures closer to the goal of cooperation and integration".