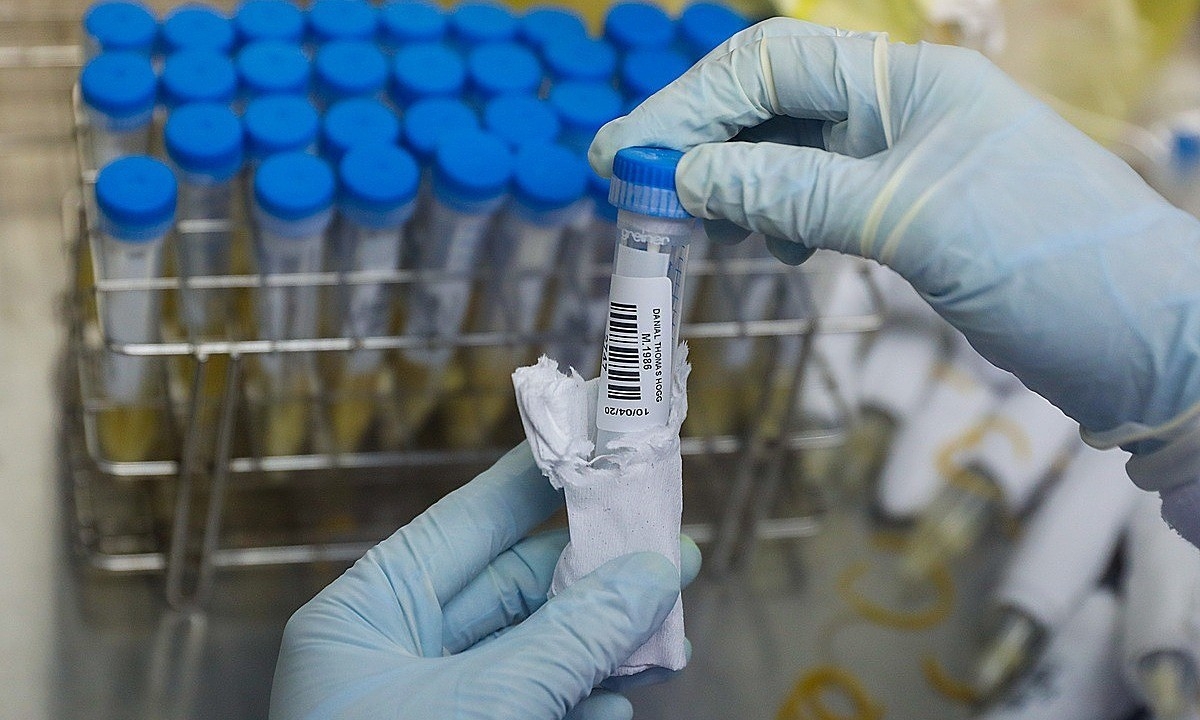 A medical worker holds up a test tube at the HCMC Hospital of Tropical Diseases. (Photo: VNE)
Of those, 202 have made a full recovery and have been given the all-clear, the number of active patients has been brought down to 66.
The active cases went up from 65 on Sunday as a woman in Hanoi tested positive again three days after she was discharged from hospital.
She is "Patient 188," 44, from the capital city's Chuong My District and an employee of the Truong Sinh Company, which provides food and logistic services for several hospitals in Hanoi, including the Bach Mai Hospital, a major COVID-19 hotspot. Authorities are tracking and tracing people she came in close contact with after she was previously discharged, according to VNE.
Out of the total amount of cases detected so far, 160 are imported from another country, either carried through a foreigner visiting Việt Nam, or a Vietnamese national returning home, VNE reported.
The remaining 108 cases are all locally transmitted.
There are currently 66 people being treated in hospitals for coronavirus, mostly in Hà Nội.
Twenty of those have tested negative at least once.
As of Monday, nearly 63,000 people are being quarantined nationwide – at hospitals, concentrated quarantine camps, or in-home isolation.
Globally, more than 2.4 million cases of COVID-19 were reported with 624,713 patients given all clear.
Jasmine Le